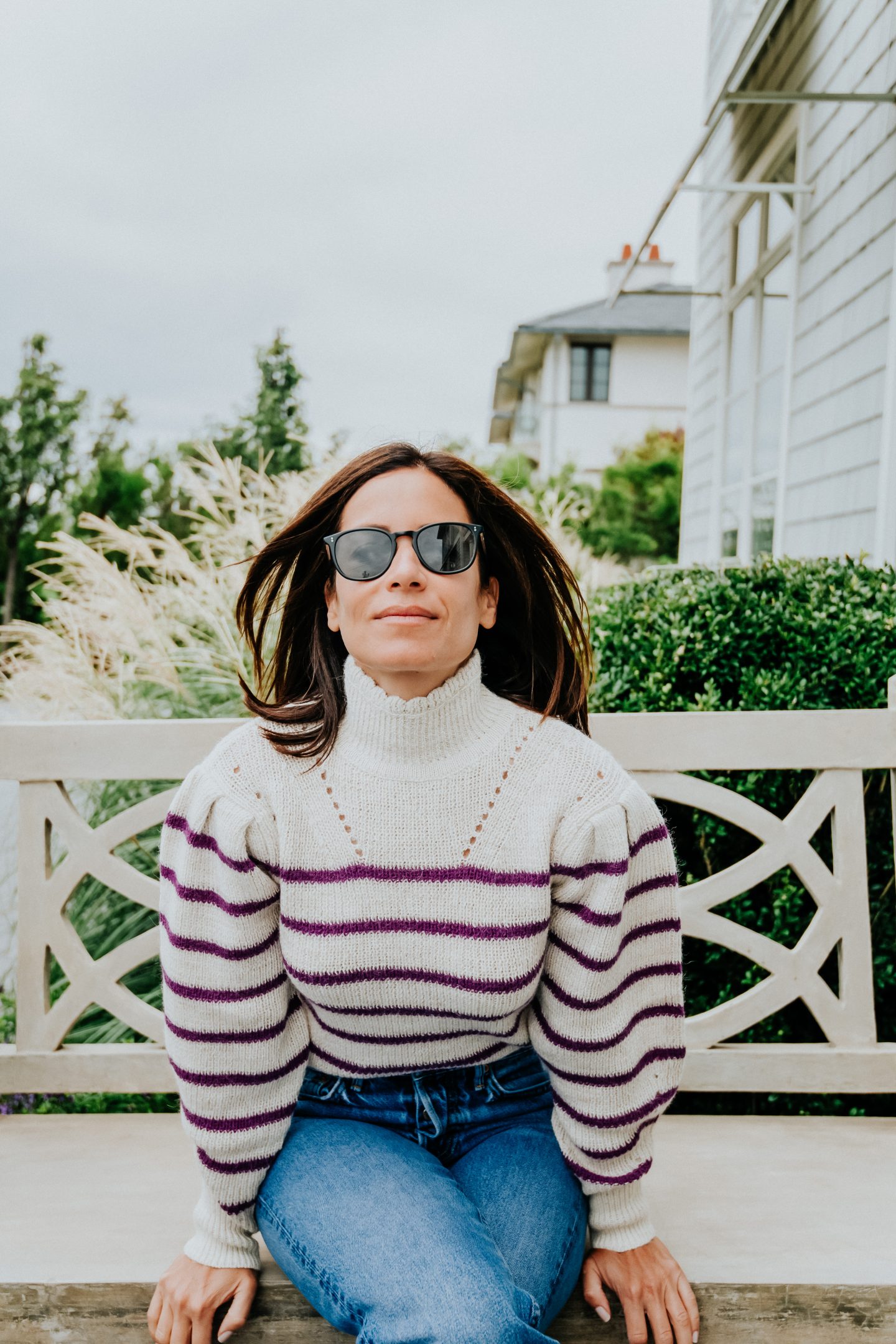 Welcome to September's new & noteworthy finds!
Where did this month go? Lately, I feel like that about each passing month!
Between all the Jewish holidays, the start of the new school year, work, and family it's definitely been non-stop-but in a good way!
I truly appreciate the holidays because it allows for more family time, some downtime (ie I read almost 4 books this month), and the pleasure of enjoying some good ole home-cooked meals.
Speaking of reading, I finally finished reading People We Meet On Vacation, The Invitation, How To Find Love In A Bookshop, and I'm currently reading Fearless. How To Find Love… was definitely my favorite but I do recommend you checking these all out.
Next on my list is The Paris Model and The Rise & Fall Of Stan Lee. Hopefully, I'll get to these plus the larger stack in my bedroom before January 2022!
One winner item I bought on Amazon this month were these 100% recyclable plastic 12oz Mason clear glasses by Tossware that are so cool and pretty for serving outdoors or when entertaining a large group of guests.
In the food department, I reordered one of my go-to breakfasts which is this instant oatmeal by Natures Path (gluten-free option here). This is also a great breakfast option when traveling because all you need to do is add1/2 a cup of hot water and presto!
Shop reads here:

In the beauty department, I reordered one of my favorite hand soaps by Aesop and I also bought this Diptyque exfoliating hand wash (this may be my new favorite. Keep ya posted!) and velvet hand lotion duo that both come in an elegant glass bottle for my powder room. I was gifted a few fabulous beauty products, L'Oreal's Midnight Serum, La Prairie's Skin Caviar Nighttime Oil and Revive Peau Magnifique Serum. I have been using all 3 and loving every last drop of all of them.
Shop beauty here:

When it comes to fall fashion, I can never have enough denim and so here are my latest and greatest by Re/Done, AGolde, and SLVRLake. In a nutshell, they're all fabulously cool and worth the try on.
I've definitely stepped it up this season in the shoe department with one Mary Jane black leather pump, one mod black horse-bit chain ankle boot, and I have my eyes on this lace-up ankle – but make it fashion- hiking boot.
In the knit department, I'm loving this red striped ribbed cotton-blend sweater, this ivory cable knit crop sweater (also comes in orange and blue), and this beige knit bralette that's perfect for wearing underneath a blazer or bomber jacket.
Last but not least, are PJs because PJs are the best. The first is this Eberjey soft and cozy kelp/bone pair with whipstitch detail and then these 2 pairs by Sleepy Jones – one is sweet red floral liberty print and has me dreaming of sipping tea even though I don't even like tea that much and the second pair is a poplin blue Snoopy print. I mean… how could I resist?
Shop fashion here:

Now on to what I've been up to…
As I mentioned, there have been lots of holidays and that means lots of cooking in the kitchen which is always fun.
Here are some recipes that I served over the holidays, most of which are already featured on the blog…
Picadillo (Spanish Style Chopped Meat)
Asian Chicken Salad
Blackened Fish Tacos
Big Italian Salad
Roasted Cauliflower and Chickpeas
Greek Lentil Salad
Chicken Kefta Wraps
Arayes ( I use tahini instead of sauce in the recipe)
I also served tuna subs and discovered this Submarine Vinaigrette. Very exciting!
Workwise, September was filled with lots of exciting partnerships with FarFetch, MatchesFashion, MyTheresa, and Walmart.
I also attended a few in-person fashion-related events ie dreamy Michael Kors fashion show at Tavern On The Green (pinch me), an elegant La Prairie dinner at Moma PS 1, and a Revolve event at The Shed to support my fabulous friend/fashion designer Ronny Kobo who I met back at NYU during my college years.
I haven't worked out as much this month but some months are just like that. I still managed to buy this vintage white rib long-sleeve tee by Splits 59 that is so soft and flattering too.
Last but not least, I treated myself to a couple of acupuncture sessions at Erica's Clinic plus shit loads of coffee on the daily sprinkled with a few iced matcha lattes in between.
And here you have it…September's new & noteworthy finds.
Till next month!
xoxo
Shop the post here: