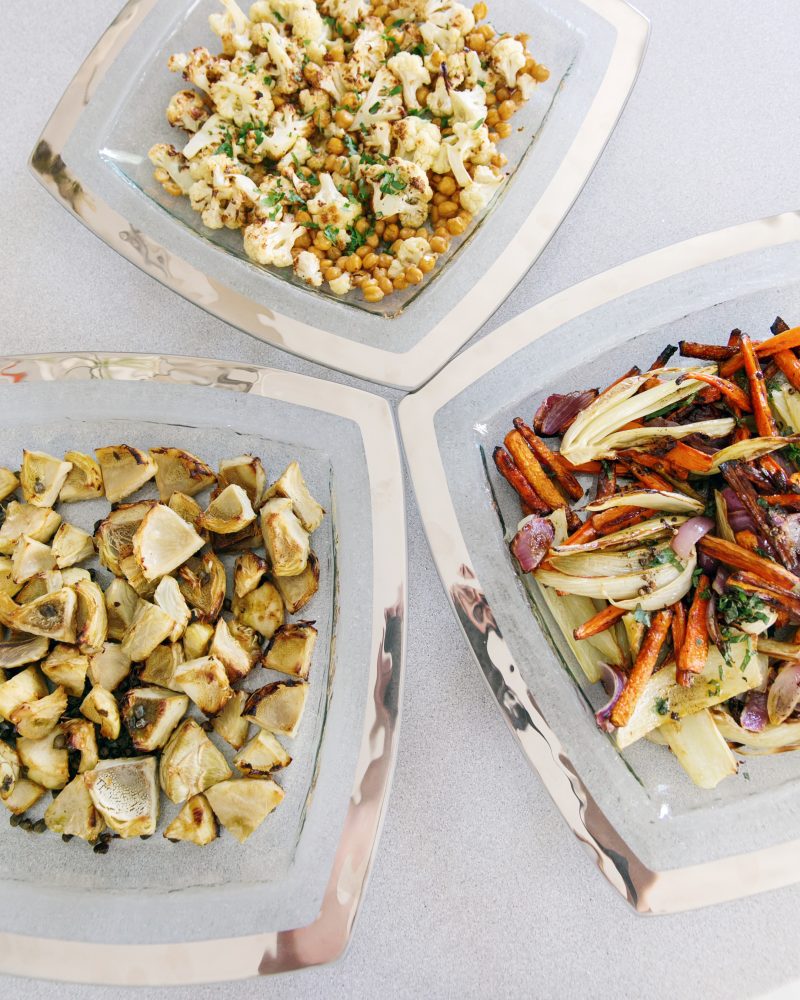 Whenever I serve dinner, there is always a vegetable. I typically roast mine in the oven with a few simple ingredients. When I'm feeling fancy, I typically opt for one of these three recipes that are in my rotation.
My favorite is the Cauliflower and Chick Pea recipe from the Gwyneth Paltrow's Cookbook "It's All Good". This simple roasted dish is topped off with a delicious vinaigrette and we can never get enough!
The Artichoke and Caper recipe is Mediterranean inspired. I use frozen artichokes and capers …. roast in the oven. The kids love this salty and savory dish!
Lastly , is the Carrot and Fennel recipe from Bon Appetit. Again, I just mix in some olive oil and salt and pepper and voila!
Cauliflower and Chickpea Recipe
Serves 4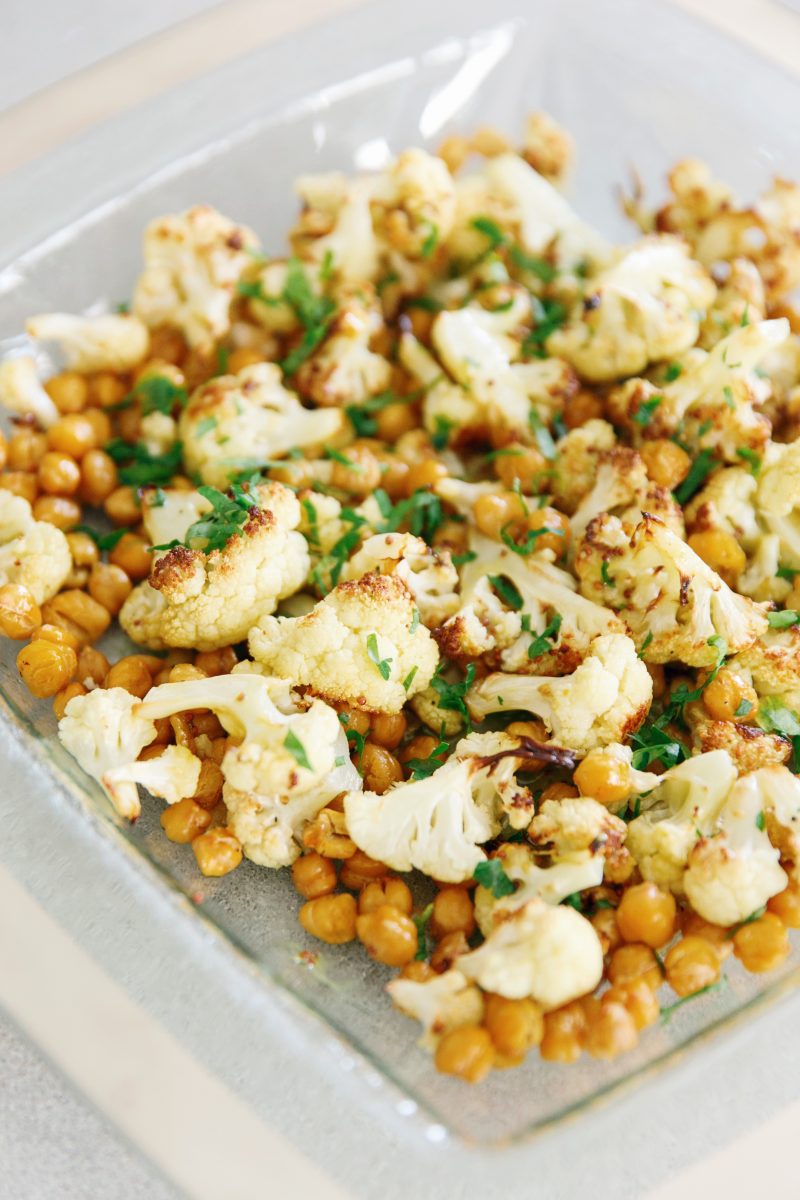 1 14-ounce can chickpeas, rinsed, drained and dried
1 head of cauliflower, outer leaves removed and discarded, cut into bite-sized florets
3 tablespoons plus 1/4 cup extra virgin olive oil, divided
Coarse sea salt
1 tablespoon Dijon mustard
1 tablespoon seeded mustard (i.e., grainy mustard)
1 tablespoon white wine vinegar
Freshly ground black pepper
1/4 cup chopped Italian parsley
1. Preheat oven to 400 degrees and set the rack in the middle. Toss chickpeas and cauliflower together in a large roasting pan with 3 tablespoons olive oil and a big pinch of salt. Roast, stirring now and then, until everything is dark brown and the cauliflower is quite soft, about 45 minutes.
2. Meanwhile, whisk together mustards, vinegar, and 1/4 cup of olive oil with a big pinch of salt and a few healthy grinds of black pepper. While the chickpeas and cauliflower are still warm, toss them with the mustard dressing and the parsley. Serve warm or at room temperature.
*Note: This is wonderful dish to share with even your youngest eaters! Simply puree, pulse, or chop into an age-approrpiate texture and share. If you cut the cauliflower to the right size for your child, this also make a great, super healthy finger food meal!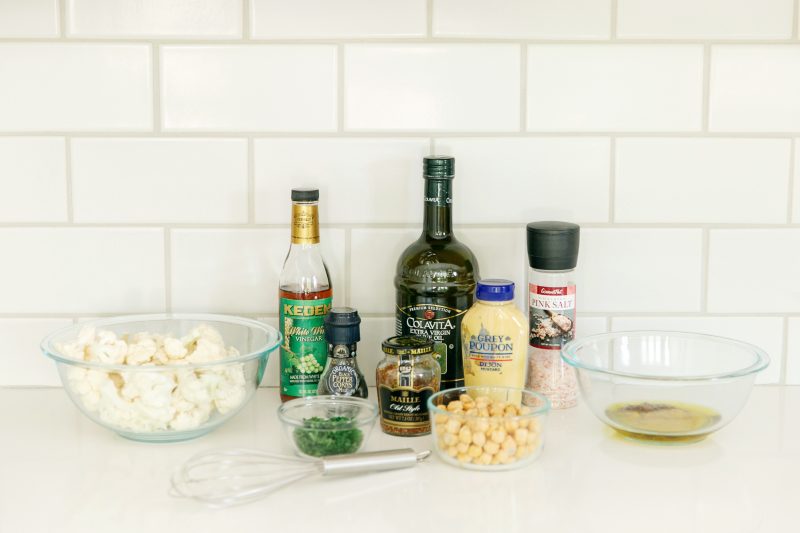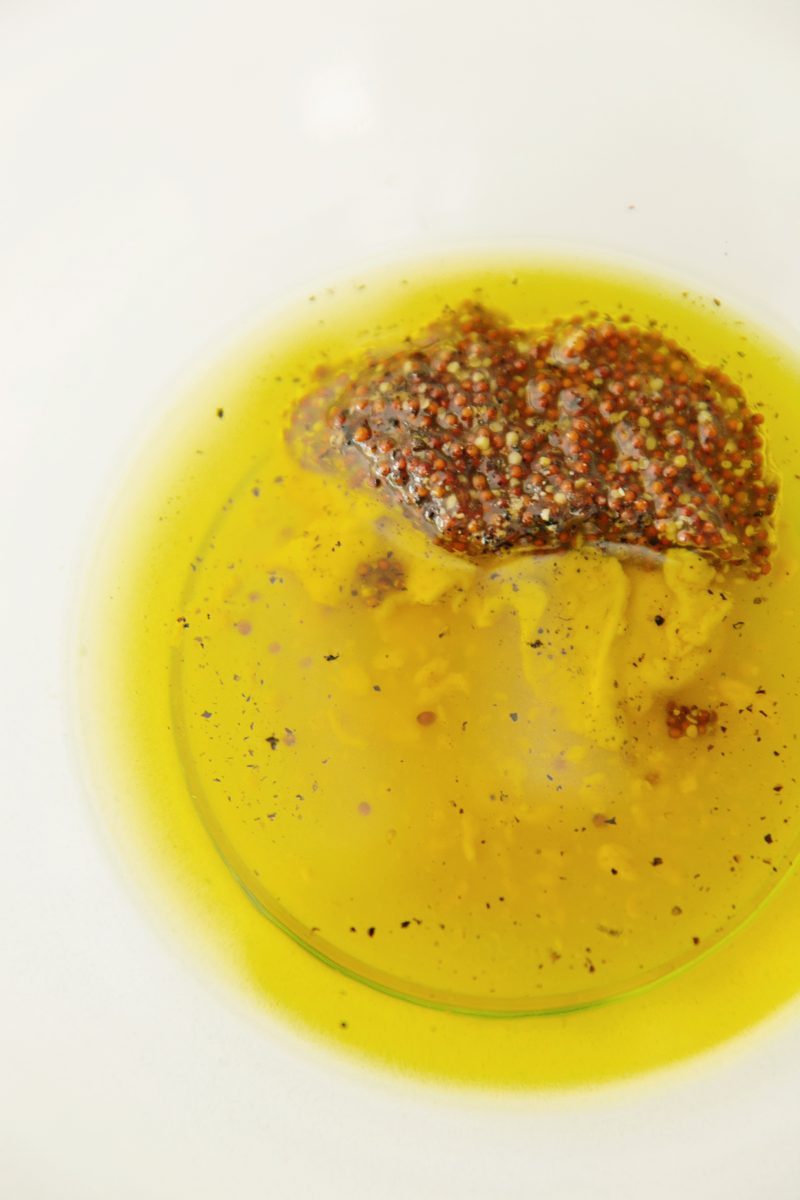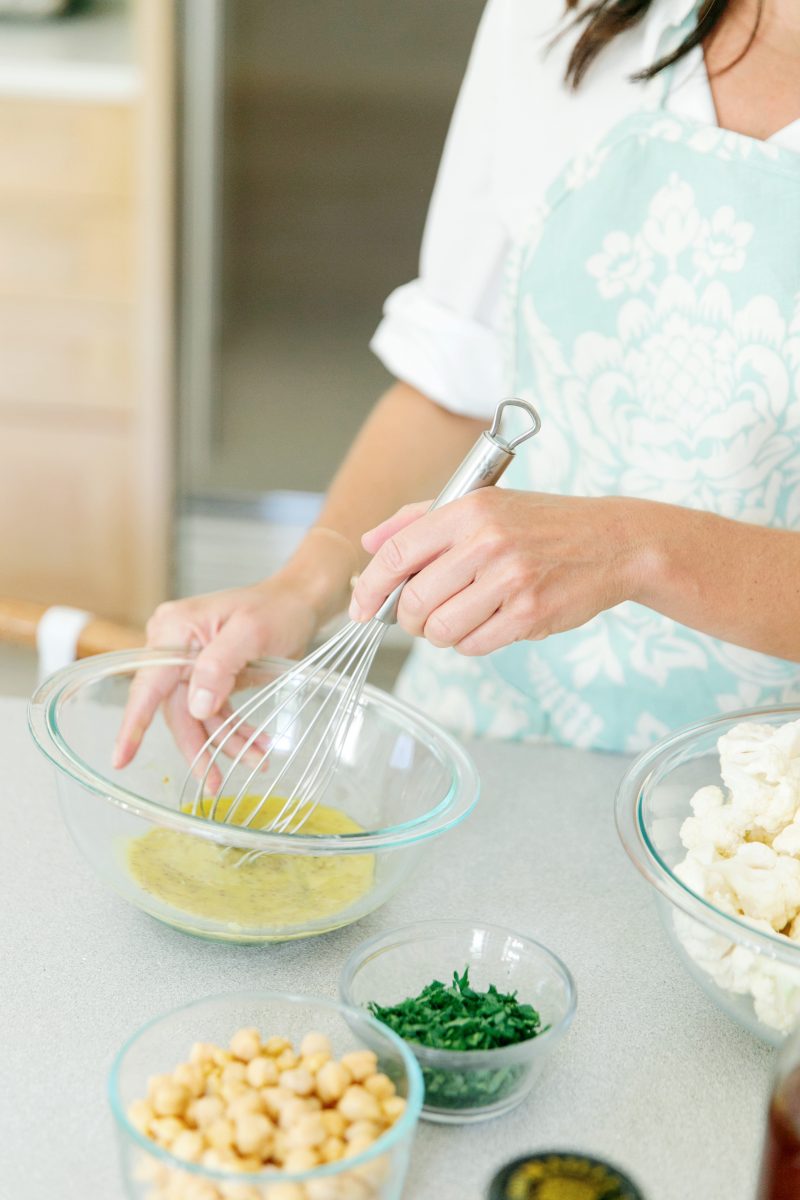 Roasted Carrots and Red Onions with Fennel and Mint Recipe
Serves 8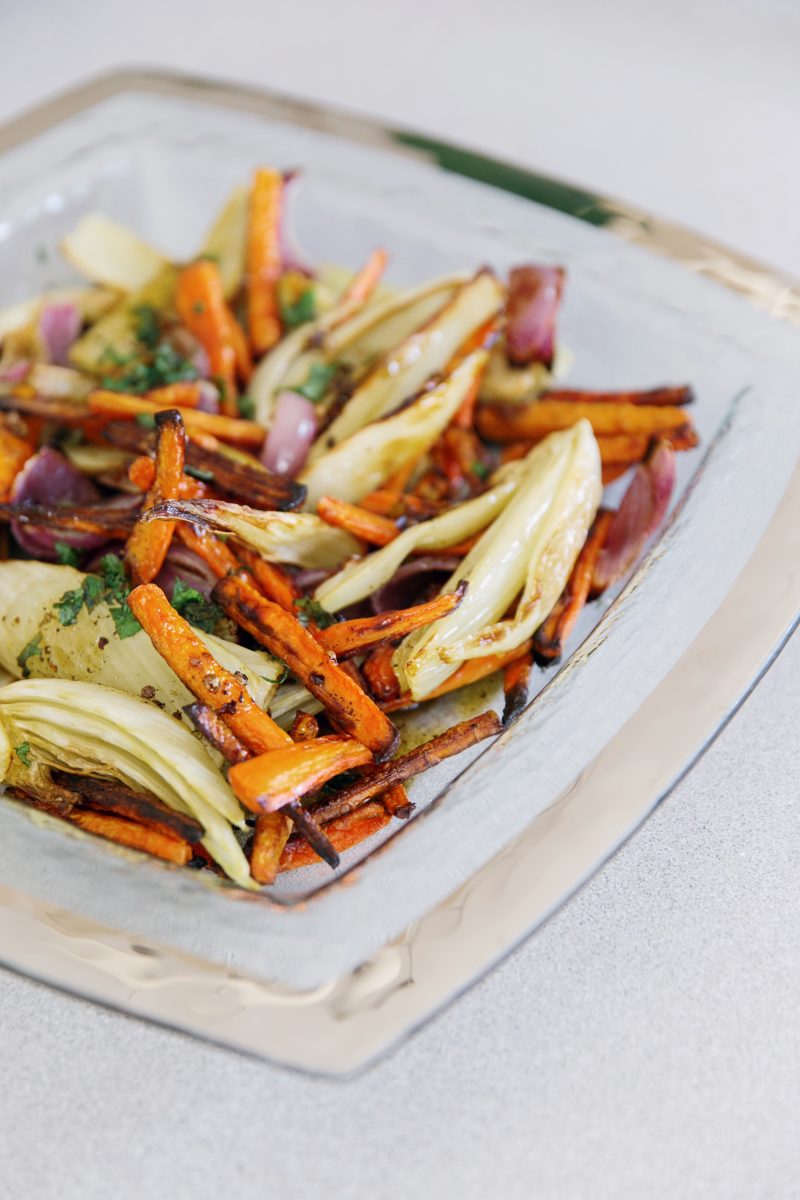 2 pounds small carrots (about 2 bunches), peeled, cut into 3-inch pieces
2 large red onions, each cut through root end into 8 wedges
1 fennel bulb, cut into ½-inch wedges
4 tablespoons olive oil, divided
Kosher salt, freshly ground pepper
2 tablespoons raw sunflower seeds
1 teaspoon coriander seeds, coarsely chopped
½ teaspoon Aleppo pepper or a pinch of crushed red pepper flakes
½ teaspoon Hungarian hot paprika
2 tablespoons Sherry vinegar or red wine vinegar
1 tablespoon fresh lemon juice
2 tablespoons torn mint leaves
Preheat oven to 425°. Place carrots on a rimmed baking sheet and onions and fennel on another rimmed baking sheet. (Make sure to give them plenty of room, which is key to roasted veggies with nicely browned edges.) Drizzle vegetables with 2 Tbsp. oil, dividing evenly; season with salt and pepper. Roast, tossing occasionally, until golden brown and tender, 20–25 minutes for carrots and 35–45 minutes for onions and fennel. Let cool.
Meanwhile, cook sunflower seeds, coriander seeds, Aleppo pepper, paprika, and remaining 2 Tbsp. oil in a small skillet over medium heat, stirring often, until oil is gently bubbling around seeds and spices are fragrant (be careful not to burn), about 2 minutes. Let cool. Stir in vinegar and lemon juice; season vinaigrette with salt and pepper.
Combine roasted carrots, fennel, and onions onto the same baking sheet, drizzle vinaigrette over, and toss to coat well; transfer to a platter.
Just before serving, re-toss vegetables to pull up any dressing that may have settled at the bottom of the platter and scatter mint over top.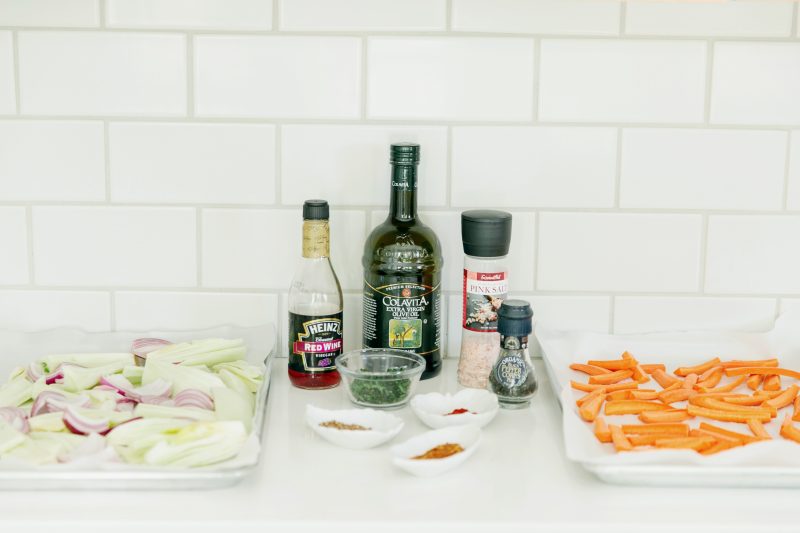 Artichoke and Caper Recipe
Serves 4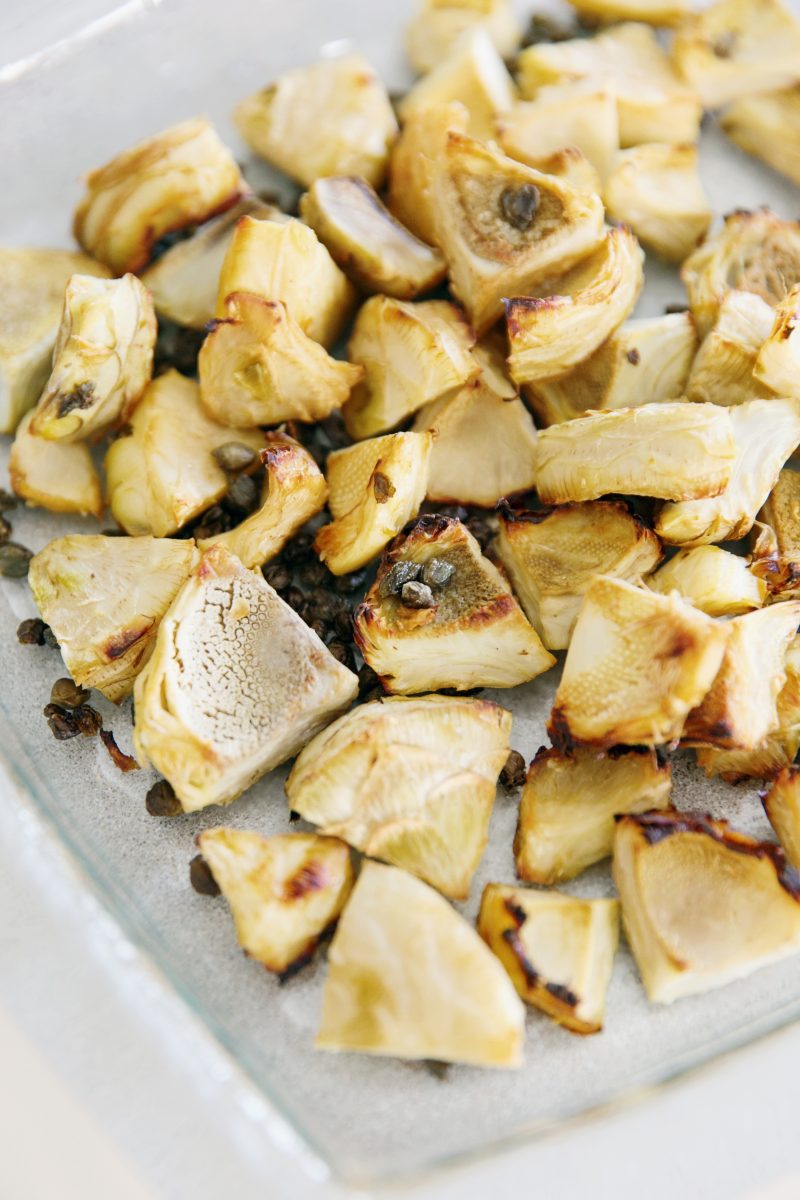 2 bags frozen artichokes bottoms
1/3 cup capers
Fresh lemon
Extra virgin olive oil
Salt and pepper to taste
Preheat oven to 400 degrees and set the rack in the middle. Toss artichokes and capers together in a large roasting pan. Drizzle with olive oil and lemon, dividing evenly; season with salt and pepper.
Roast, stirring now and then, until golden brown, about 30-40 minutes.