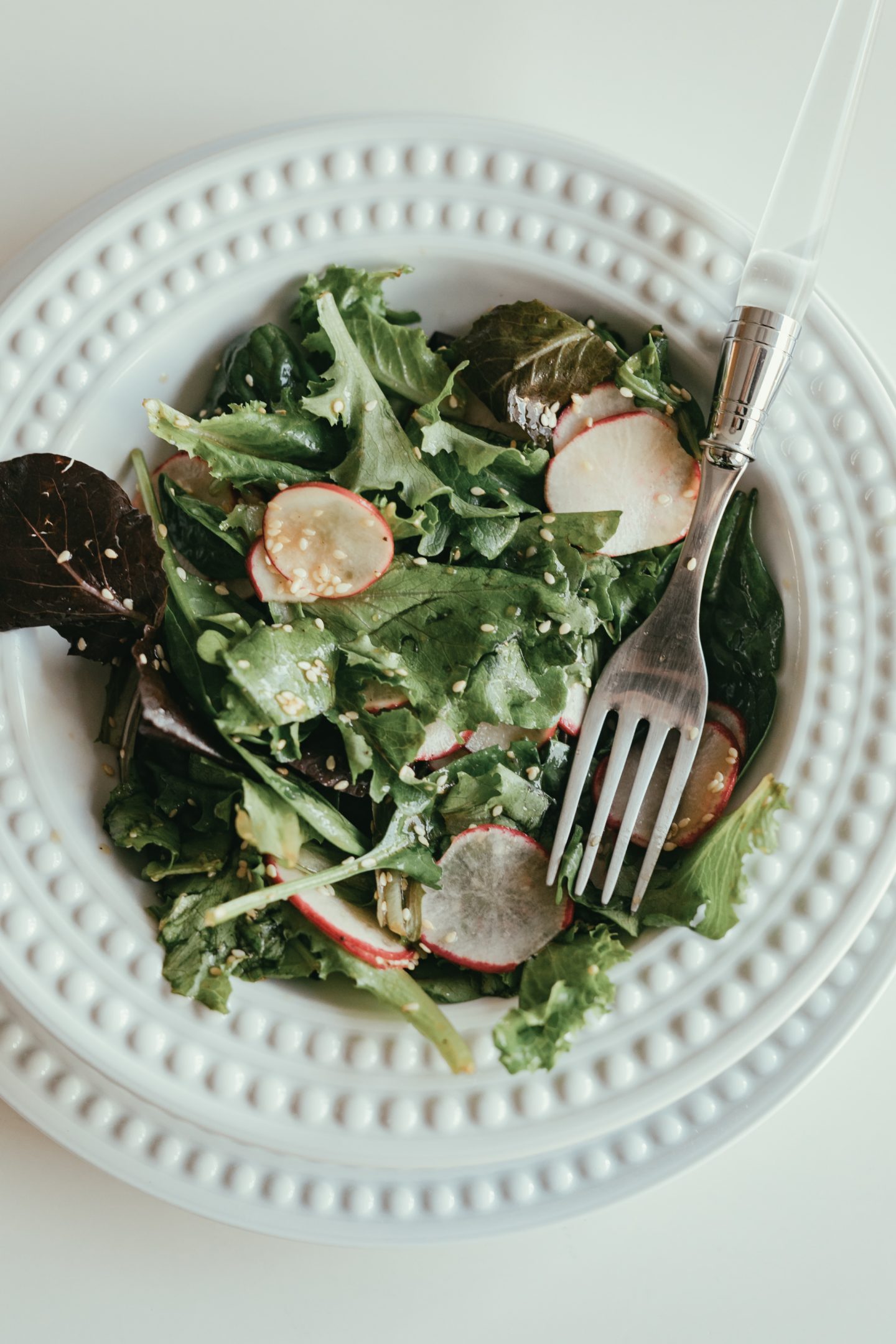 So… I thought I would do a throwback post to some of my favorite recipes from the blog. With the Jewish holidays in full swing and for those who are just looking for some fresh meal inspo, I've included a link here to 3 flavorful salad dressing recipes because what fun is any salad without dressing?
For a winner winner chicken dinner, here is a one-hit-wonder Asian Chicken salad recipe that is a meal unto itself and, lastly, I've included a favorite halibut fish taco recipe both, which are prepared on repeat at home.
Speaking of favorite fish taco recipes, I have so many good ones like this blackened salmon taco recipe, and I thought I'd also include a most recent fave for good measure that's not on the blog that my sister introduced to me this past summer. It's unbelievable!!! You're going to be obsessed! The recipe includes a cabbage salad which I don't think the taco needs but if you like cabbage and want to serve a salad as a side, go for it! I plan to make this for Succoth and man, it's yummy.
The spicy mayo is everything so I suggest doubling or tripling this for some extra dippin'.
Also, I have been using these Tumaro's soft wraps (any flavor) as an alternative to a hard taco shell.
Enjoy and let me know which recipe is your fave!
Blackened Fish Tacos With Cilantro Slaw and Sriracha Mayo
Ingredients:
1½ lb thick-cut cod
1 Tbsp olive oil
1 Tbsp unsalted butter
2 tsp chili powder
2 tsp paprika
1 tsp ground cumin
1 tsp garlic powder
1 tsp onion powder
½ tsp pepper
½ tsp salt
¼ tsp cayenne pepper
8 (6-inch) tortillas
Slaw:
2 cups shredded cabbage (red and/or green)
juice of ½ lime
¼ cup cilantro, chopped
¼ tsp salt and black pepper, to taste
Sriracha Mayo:
½ cup low-fat mayonnaise
juice of ½ to 1 lime
1 Tbsp sriracha
¼ tsp salt
2 tsp sugar
Instructions
In a small bowl, combine the chili powder, paprika, cumin, garlic powder, onion powder, pepper, salt, and cayenne pepper. Rub the spice mixture on both sides of the fish and set aside.
In a large skillet or cast-iron skillet, heat the olive oil and butter until the butter is bubbly and hot, swirl the skillet to coat the bottom with the olive oil and butter. Add fish and cook 4-5 minutes per side or until fish is cooked through and charred.
Meanwhile, combine all ingredients for the slaw in a medium bowl; set aside.
To make the sriracha mayo, whisk together all of the ingredients in a small dish; set aside.
To assemble the tacos, place 3 ounces of fish in each tortilla. Top with about ¼ cup slaw and 1 tablespoon sriracha mayo. Serve immediately.