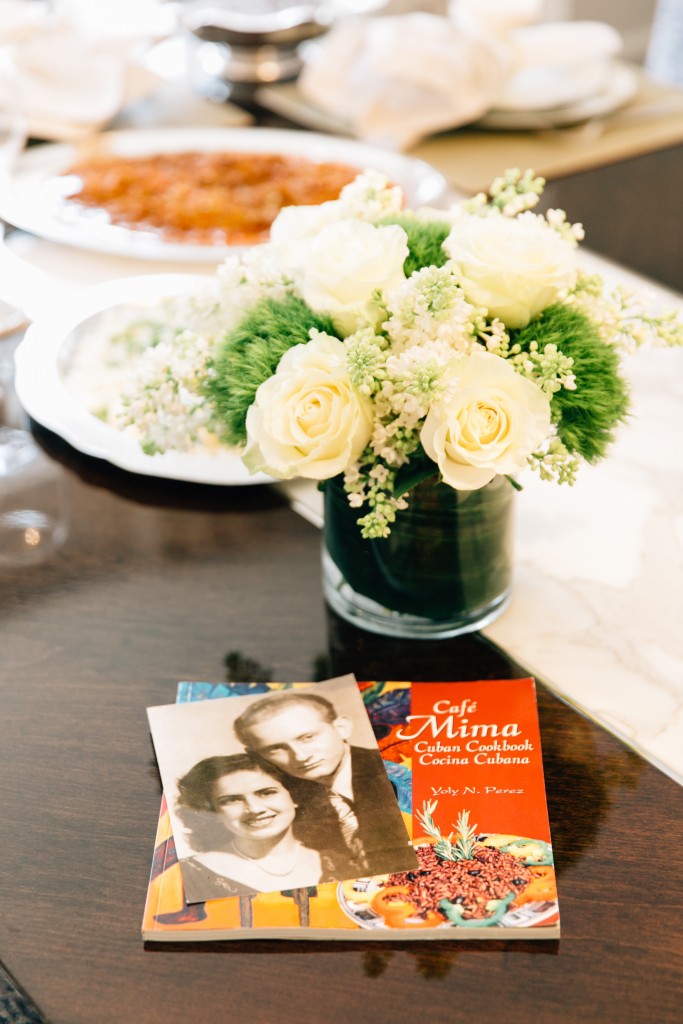 My maternal grandparents were born and raised in Cuba and my mother lived there until the age of 12. Our Cuban heritage found it's way into my kitchen with recipes that tell a story and connect us to our roots.
Both grandparents loved to cook and entertain as a way of sharing their special heritage. They cooked these meals with love and pride – and nothing made them happier than watching us devour these Cuban specialties.
I am proud to share some of my family recipes that have been passed down through the generations.
Buen Provecho!
Picadillo (Spanish Style Chopped Meat – Creole)
Ingredients:
1 lb. chopped meat
1/2 green pepper, chopped
1 large onion chopped
6 cloves of garlic chopped
2 pieces roasted pepper in a jar chopped
4 bay leaves
1/2 jar green Spanish olives chopped
1 tsp. cumin
1 tsp. oregano
1/2 small can of tomato sauce
1-2 cups white wine
salt to taste
1 tbs. of wine vinegar
1 envelope of sazon goya
Directions:
In a large skillet, place about 4 tbs. of oil. After it is heated, place all the condiments (except tomato sauce, cooking wine and wine vinegar) together with the chopped meat on a low flame. keep stirring the meat mixture for about 15-20 minutes. After meat has changed color, add the tomato sauce, cooking wine and wine vinegar. Stir well, cover and cook on low fire for another 15-20 minutes. Remove bay leaves before serving. Serve over white rice.
Note: In my house, I serve this meat with guacamole for taco night.
Arroz Espanol (Spanish Rice)
Ingredients:
1lb white rice or 2 glasses
1/2 bag of frozen peas and carrots
1 onion chopped
1/2 green pepper chopped
2 garlic cloves chopped
2 roasted peppers in a jar chopped
1/2 teaspoon of bijol (yellow food coloring) I don't use this
1/2 jar green Spanish olives chopped
Pinch of saffron
1 tsp. cumin
4 bay leaves
1 tsp. oregano
1 cup white cooking wine
1 envelope of salon goya
1/2 can (small) of tomato sauce
2 glasses of water
Directions:
Sautee onions, green pepper, roasted pepperoni garlic in olive oil on a low fire. Add cumin, oregano, saffron, sazon goya and bay leaves. Continue to sauté for 10 minutes over a low flame, then add wine. Cook for 5 minutes. Add the frozen vegetables, olives, rice, water, tomato sauce and bijol. Cook rice like you normally do. Remove bay leaves before serving. Add salt to taste.
Frijoles Negros (Black Beans)
Ingredients:
1lb black beans
1 large peeled onion (or 2 medium) whole
1 green pepper whole
1 jalapeno pepper – add desired amount seeds removed
3 large bay leaves
1 tablespoon oregano
1/3 cup oliv eil
1/4 teaspoon sugar
1 splash of red wine vinegar
1 teaspoon of cumin
salt and pepper to taste
Directions:
Clean and soak beans over night. The next day, strain the beans and fill a large pot with three quarts of fresh water and black beans, add all of the ingredients except for the cumin and simmer rover medium heat. Halfway through cooking time, approximately 2-3 hours, add cumin and cook until beans are soft. Add salt and pepper to taste. Remove the whole onions, peppers and bay leaves.
Platanos Maduros Fritos (Fried Ripe Bananas)
Ingredients:
2 ripe green bananas
Vegetable Oil
Directions:
Peel the skin off the bananas and slice them at an angle about 1/4 inch in thickness. Heat oil in a pot and fry the bananas until they are cooked and browned. Serve the bananas as a side dish to any meal.
Note: My grandfather once suggested to buy the Goya frozen platanos from the supermarket. It's a time saver and they look and taste just as delicious!!!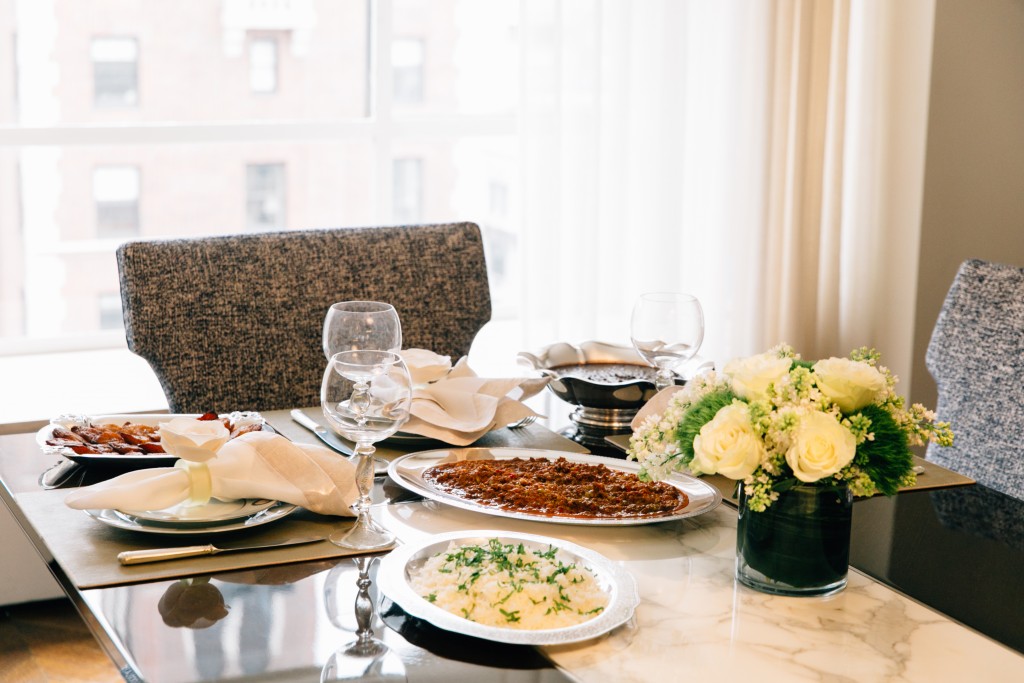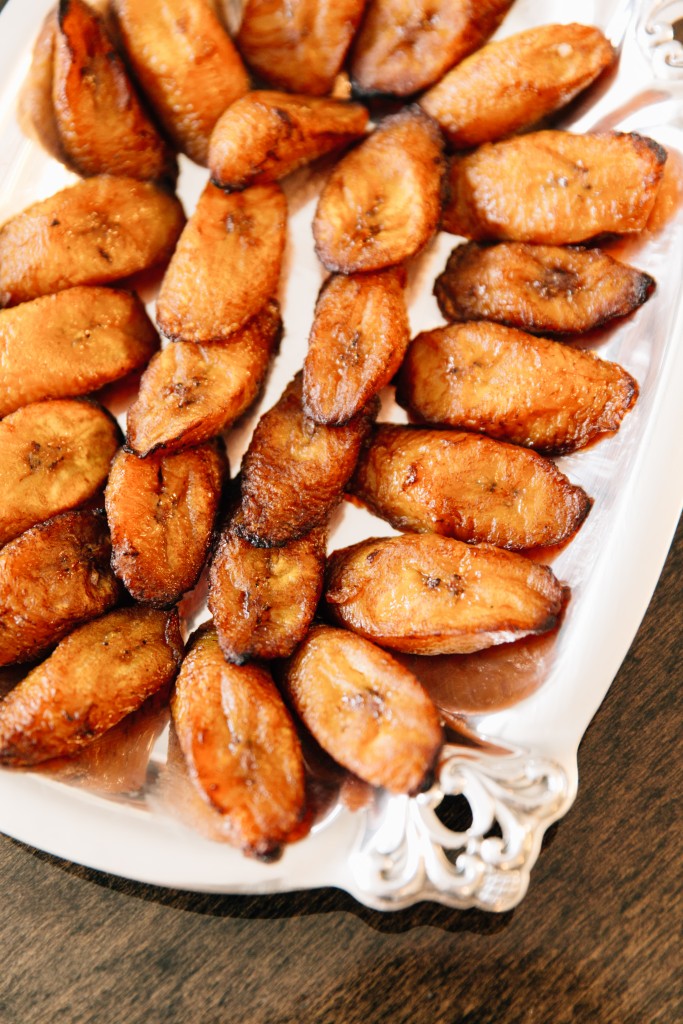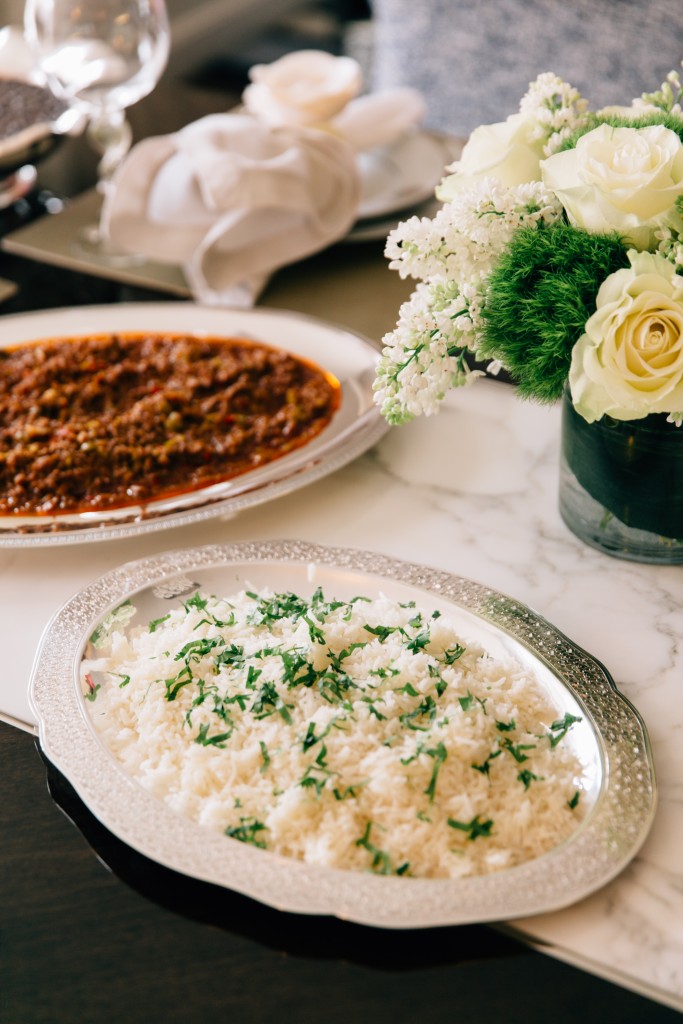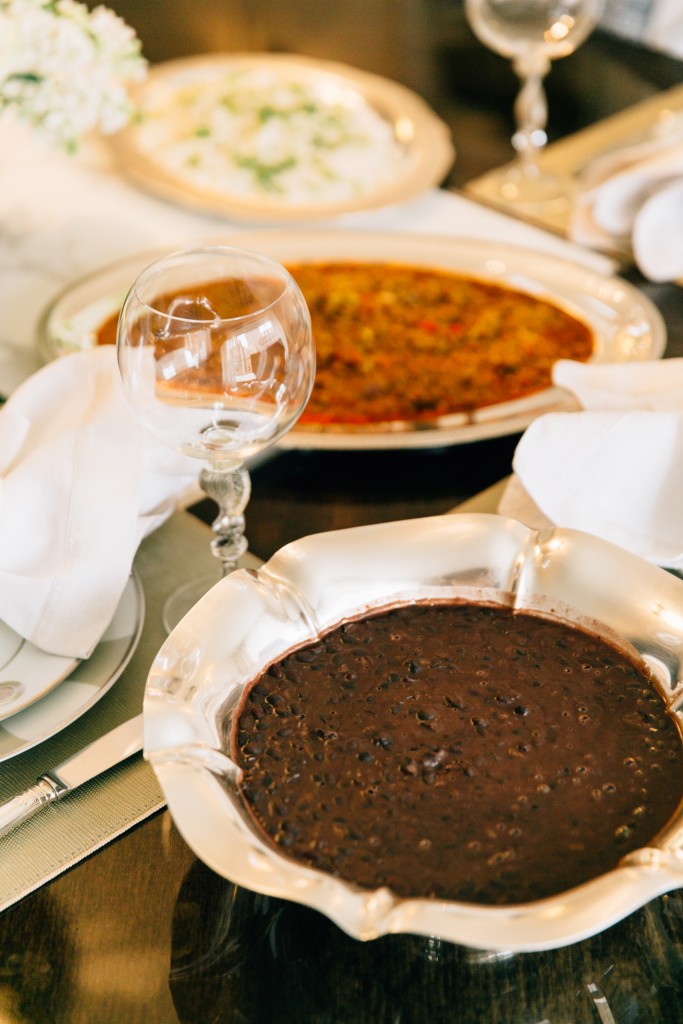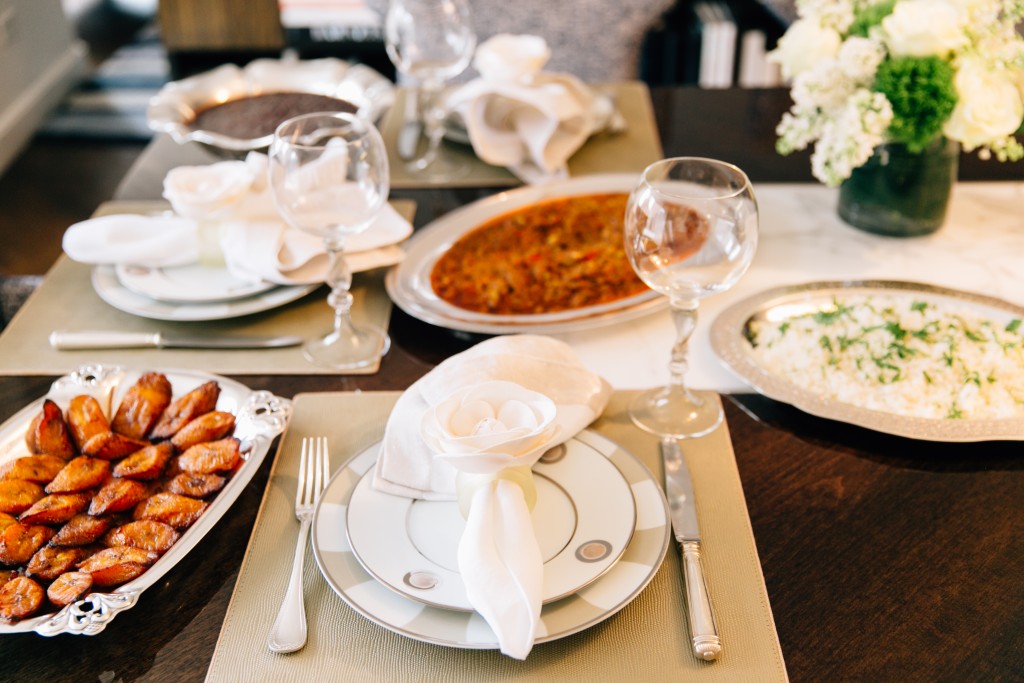 Photo Credit: Stephanie Sunderland Photography