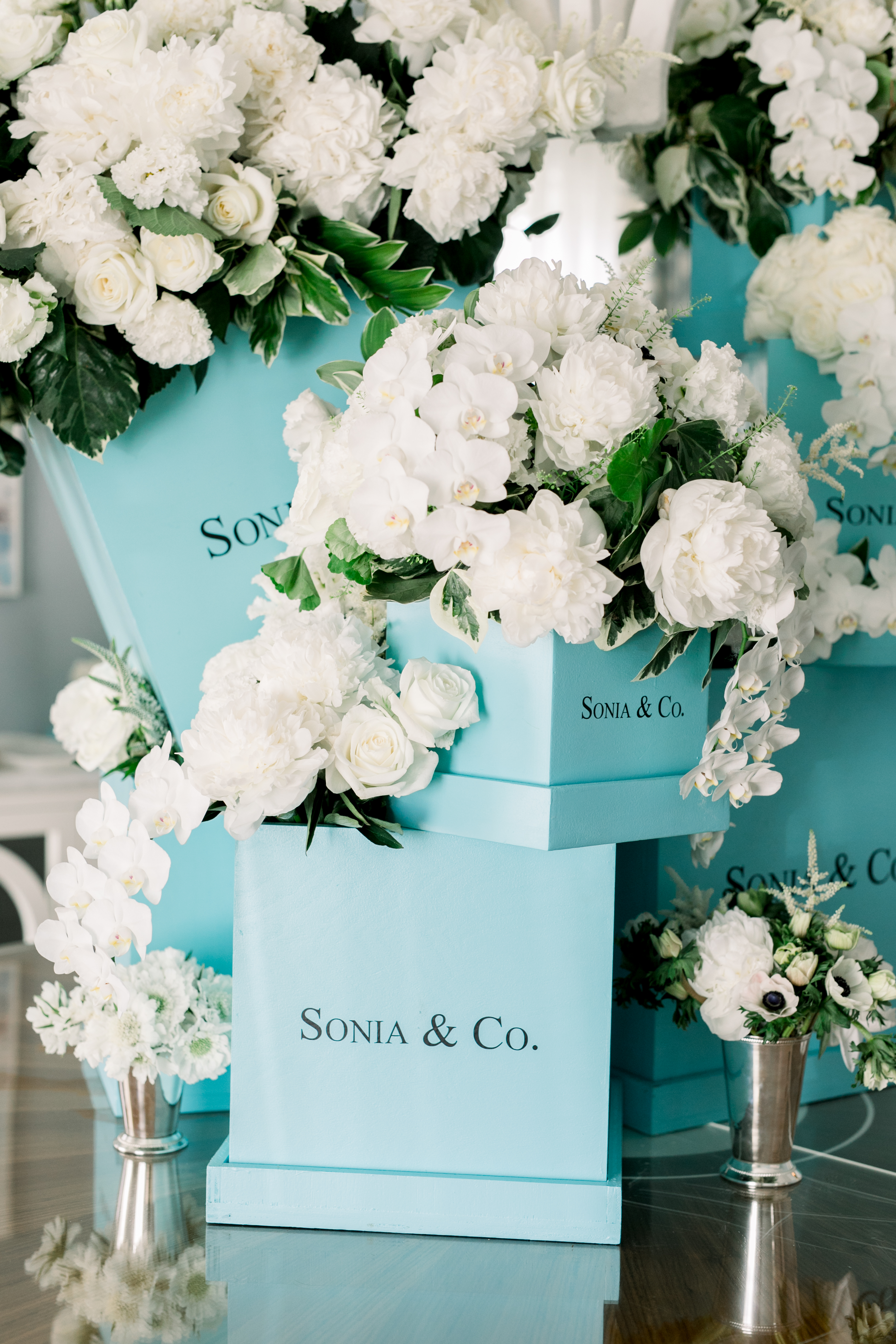 Early this summer, I had an absolute blast planning a Tiffany themed bridal shower for my daughter. I very much wanted it to reflect my daughter Sonia and after discussion, we came up with the theme – Breakfast at Tiffany's which later became known as Breakfast at Sonia's. My daughter has always been a fan of Audrey Hepburn and has watched most of her movies so we thought this would be a fun and elegant idea to set the tone for the event. My first call was to Doris Dwek of Doris Dwek Events and florist Sallie Mishan because I knew both would be the perfect choice to execute our vision.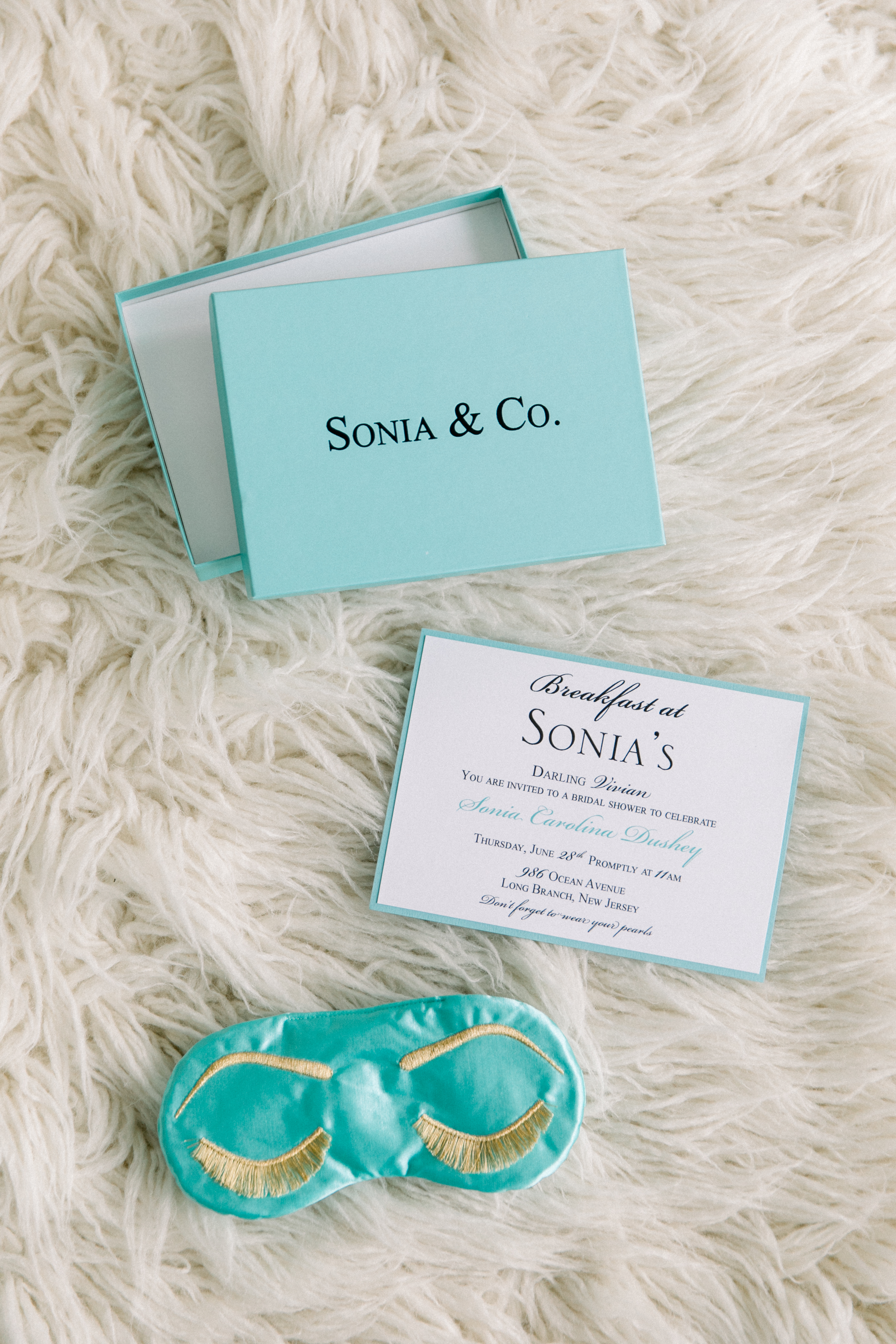 We began by selecting invitations. I had an idea of putting the invitation inside a Tiffany like gift box with an eye mask like the one Audrey Hepburn wore in the film. Each invite was personalized with the guest's name. The box also included a gift card with the guest's name as well. For the most part it was a hit, except for the few who actually thought they were receiving a Tiffany gift from their loved one. I believe invitations are important because they set the tone for what is yet to come.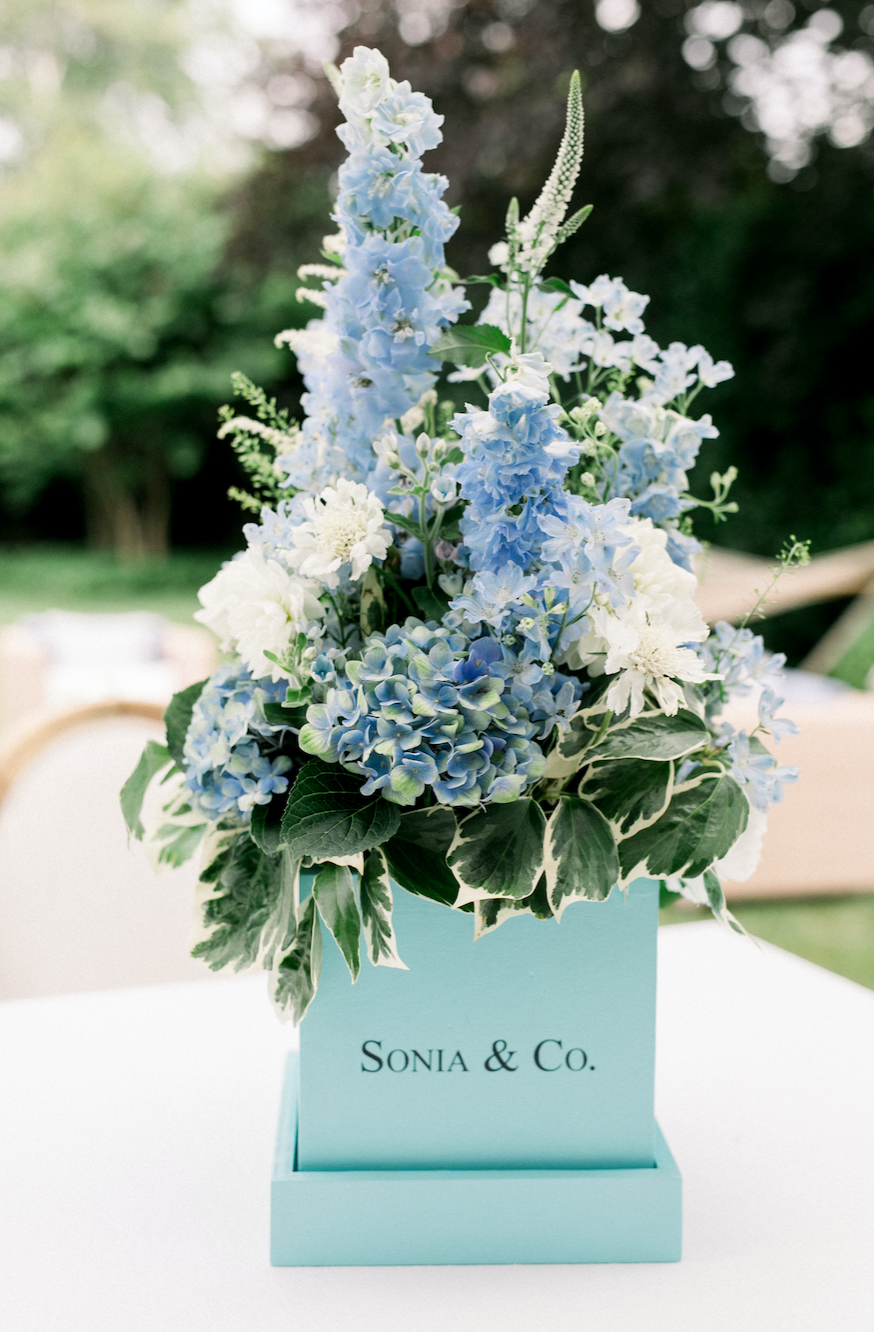 Next on the list was flowers. I love flowers and truly appreciate what an impact they make on any decor. I decided to keep the the major floral centerpiece in the dining room white with touches of blue on the individual tables in keeping with the Tiffany themed bridal shower. I served desserts in the kitchen and there I went with an array of pinks and purples with a hand picked from the garden look.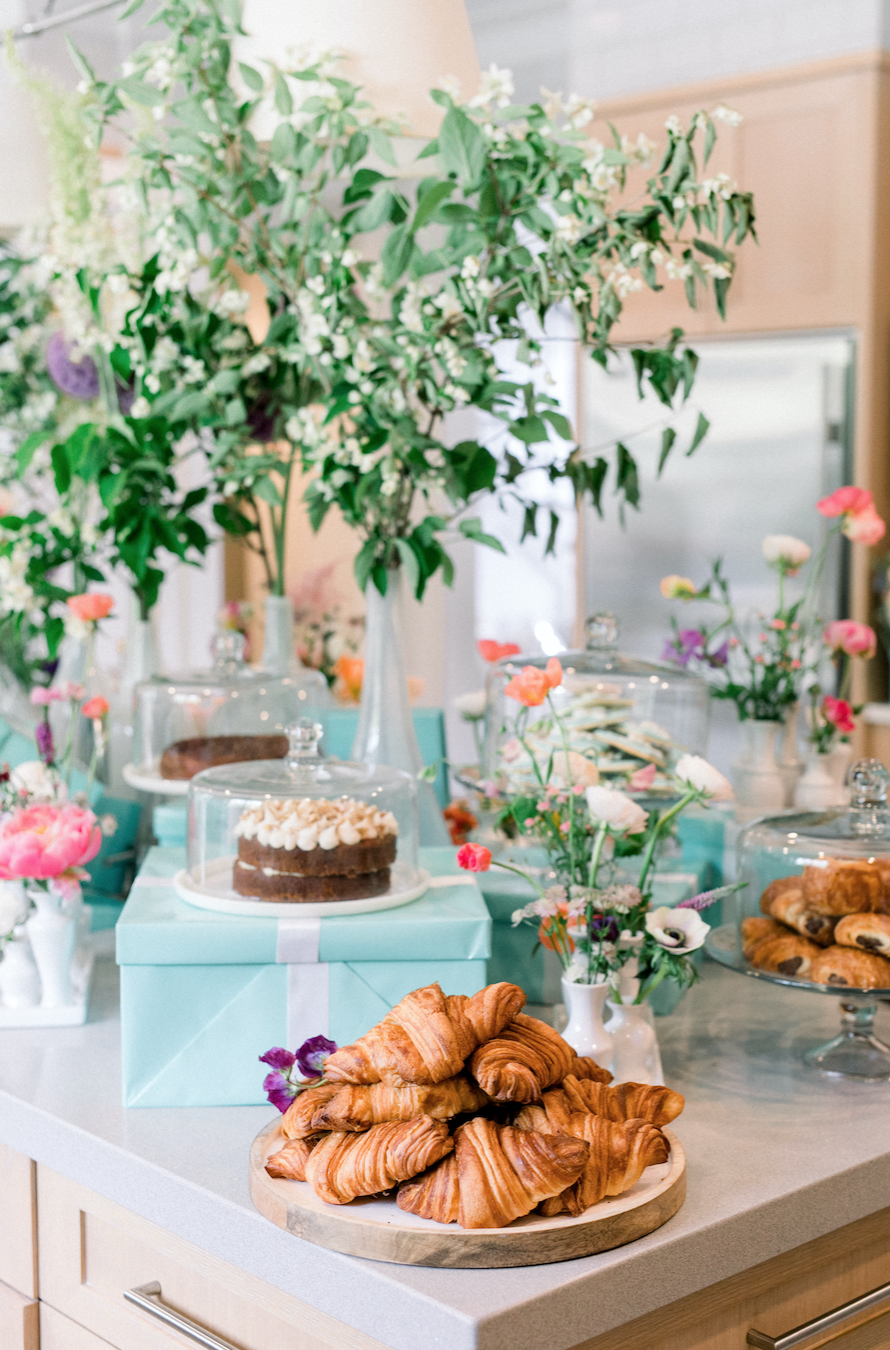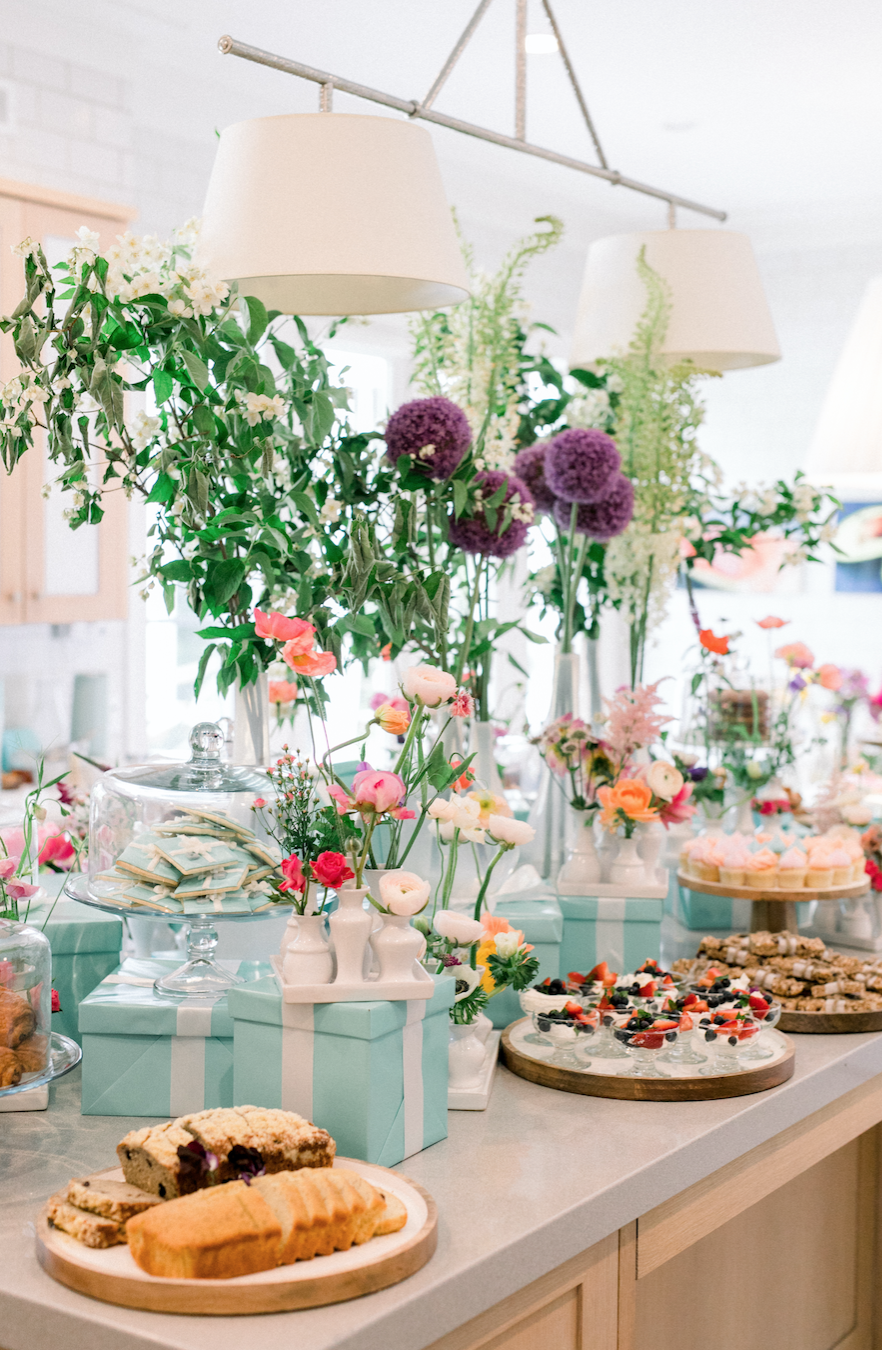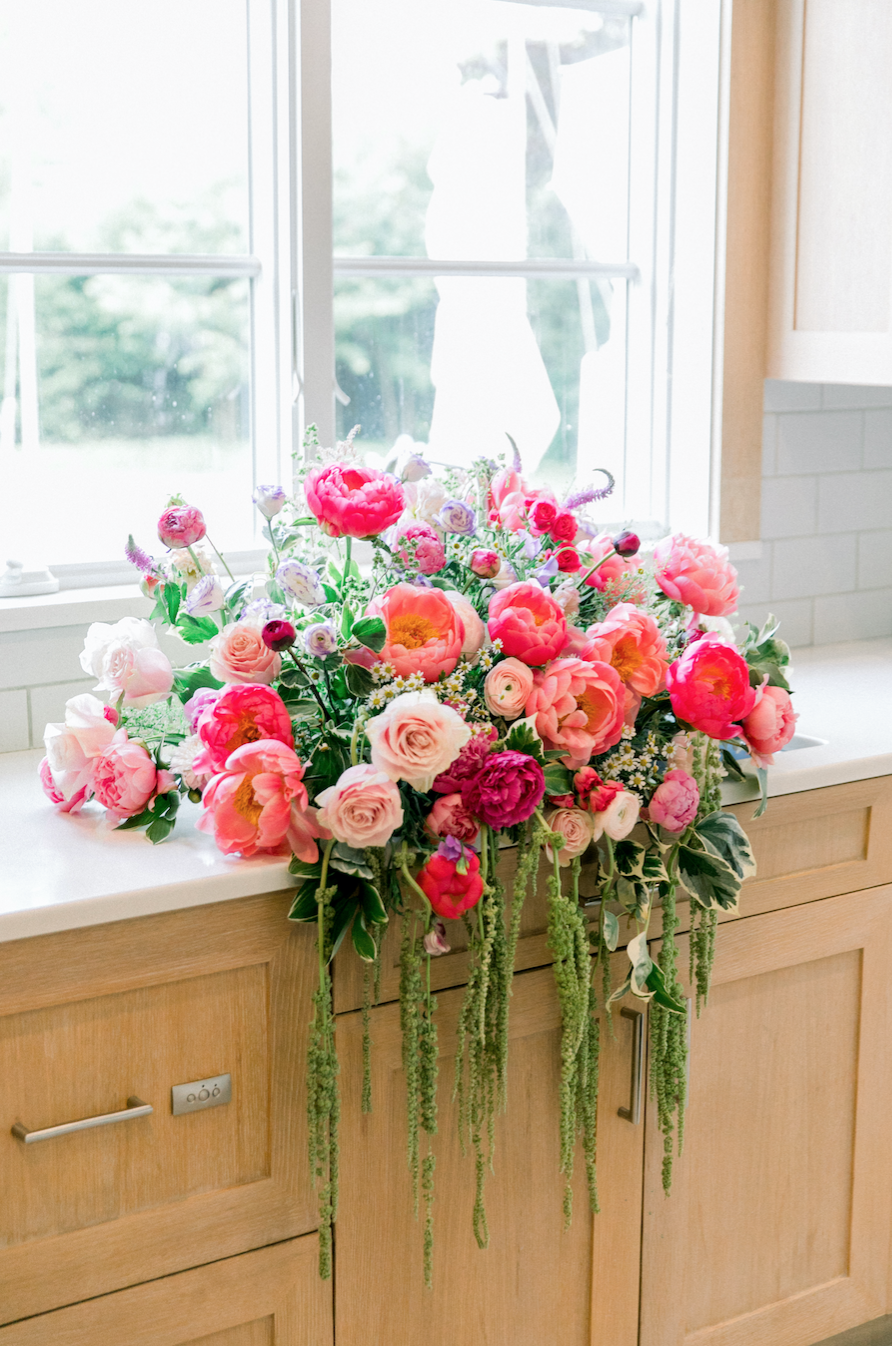 The shower was called for 11am so we served a brunch menu. Sonia was very instrumental in choosing her favorite dishes. Think smoked salmon, panninis, an omelette station, salads and we came in for the kill with desserts. Cotton candy ice cream is her all time favorite, so we had it served in individual mini mason jars. We had mini cakes in the shape of a Tiffany box, turquoise macaroons studded with pearls and the tour de force was a large cake in the shape of a Tiffany shopping bag surrounded by gift boxes created by Sara Shehebar.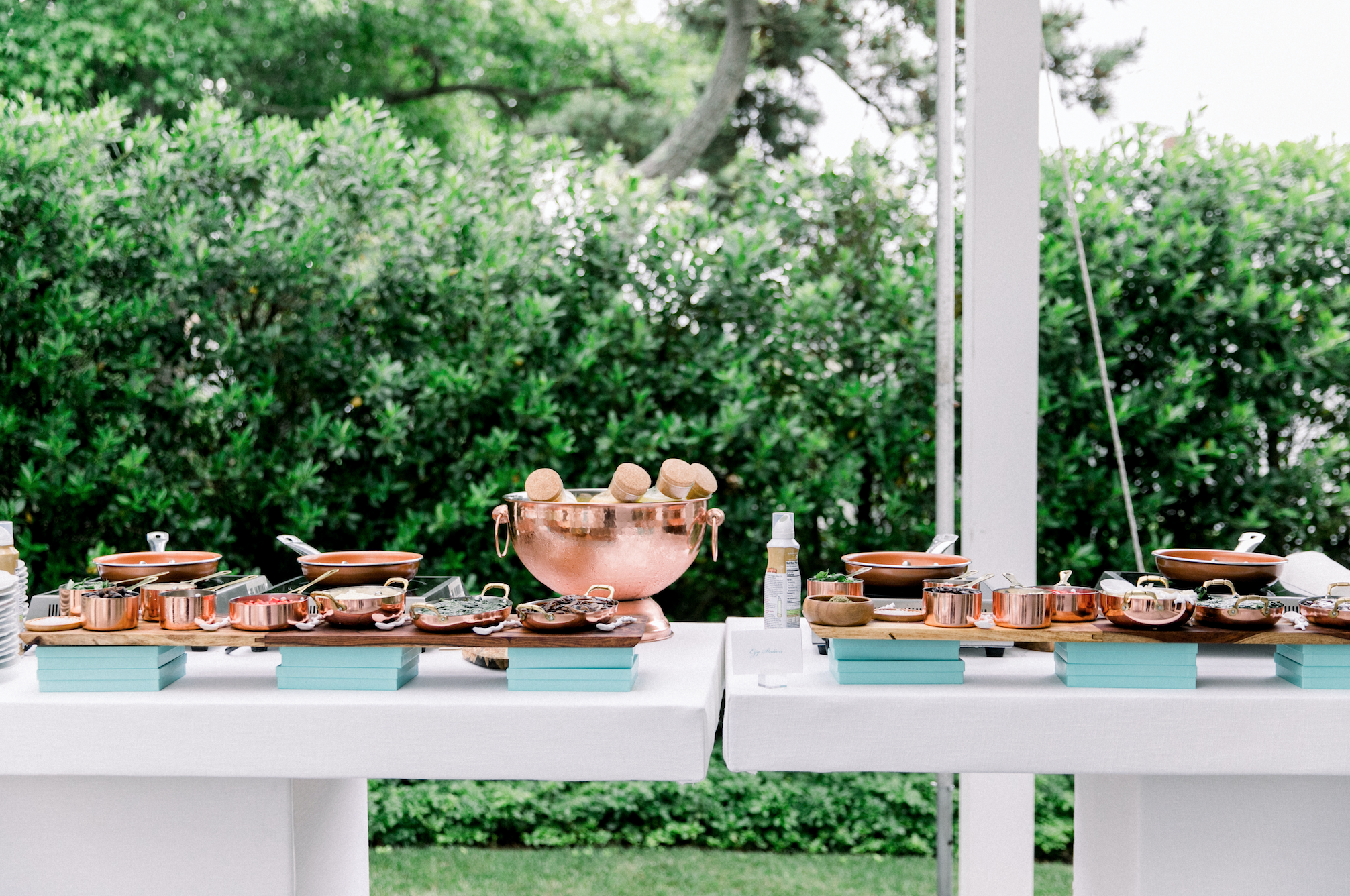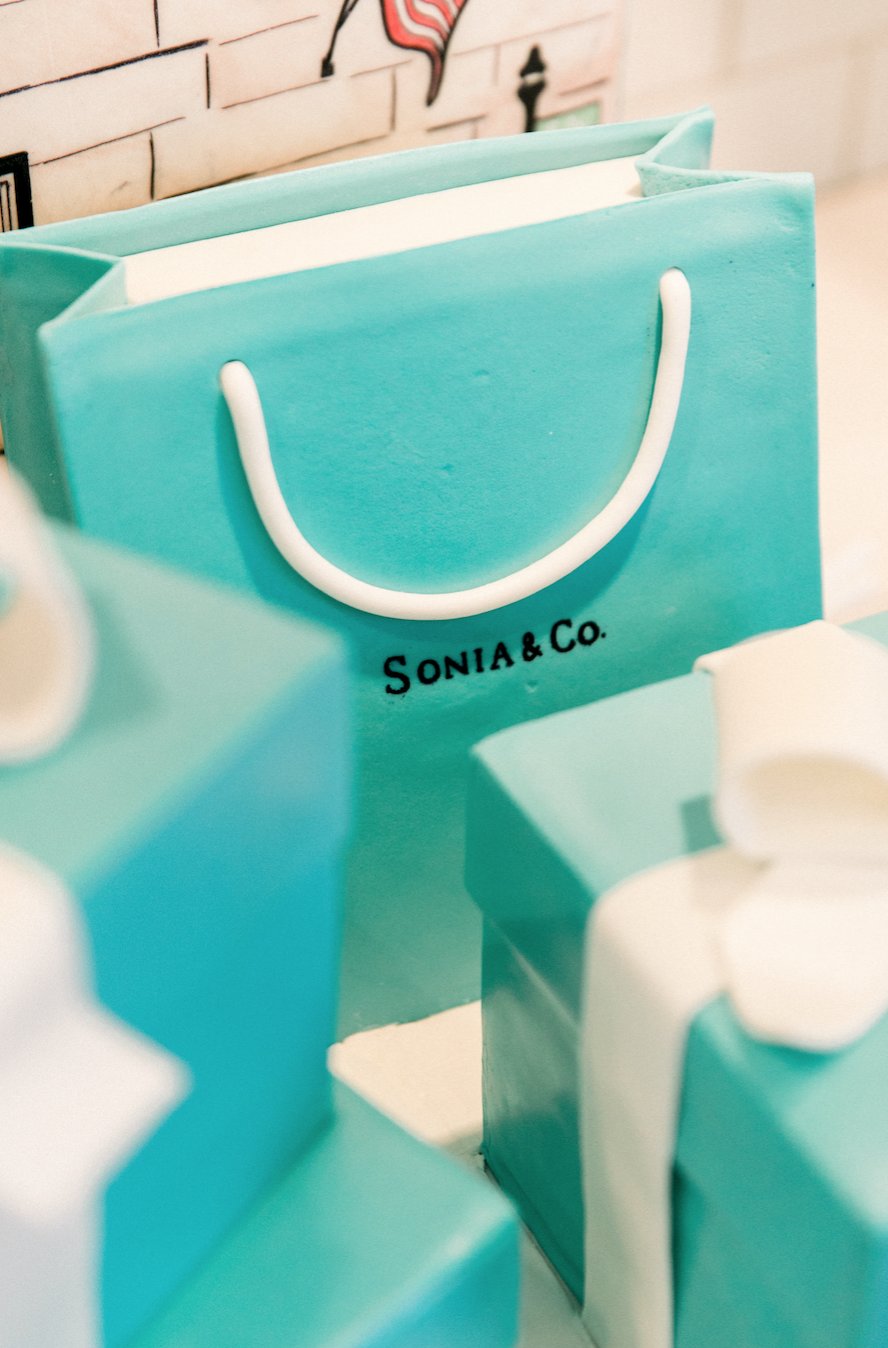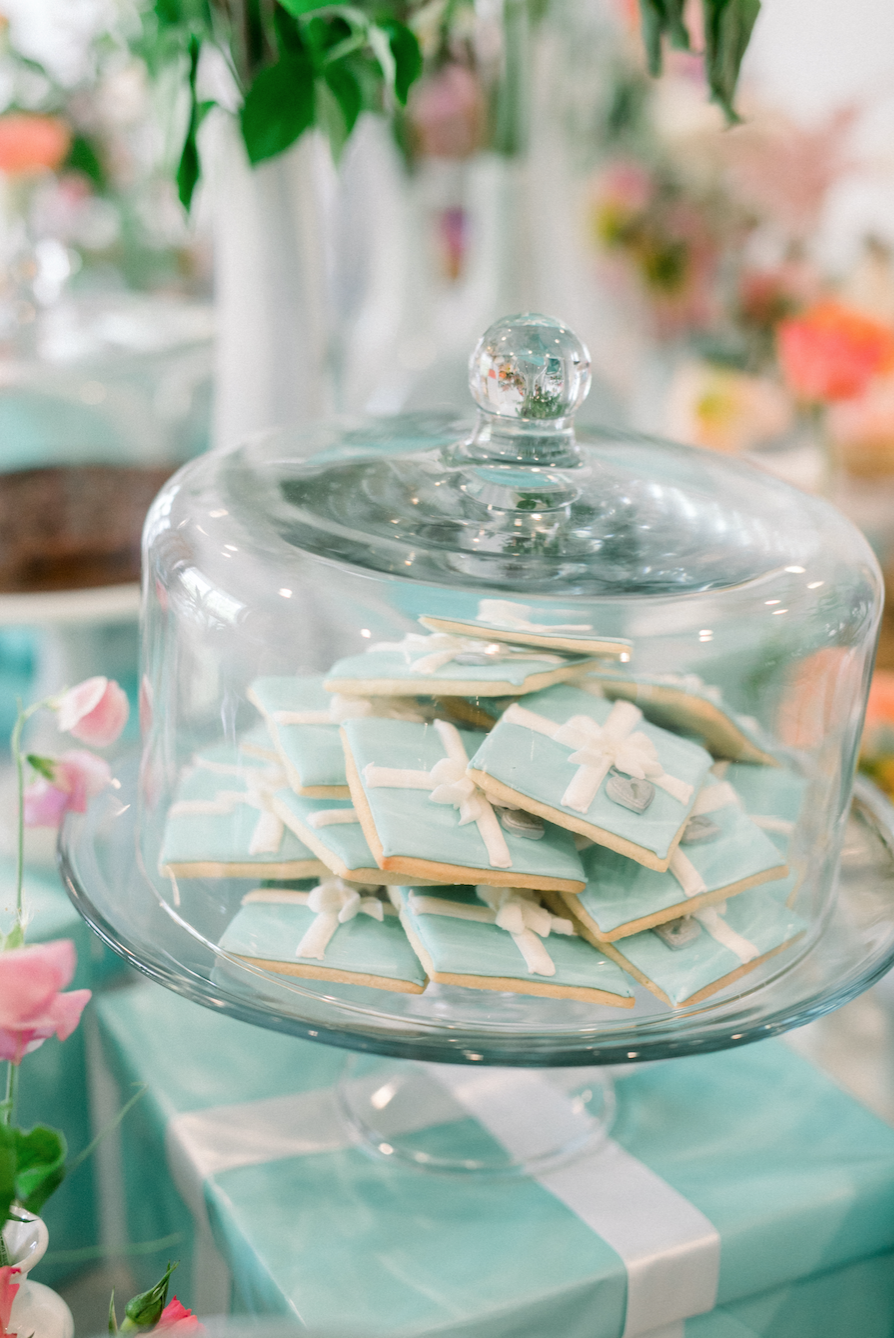 They say that G-d is in the details, and my goddess for the day was Doris Dwek. Her attention to detail was beyond anything I could have imagined from the authentic looking Tiffany window back drop, to the personalized cups where Sonia's favorite matcha lattes were served.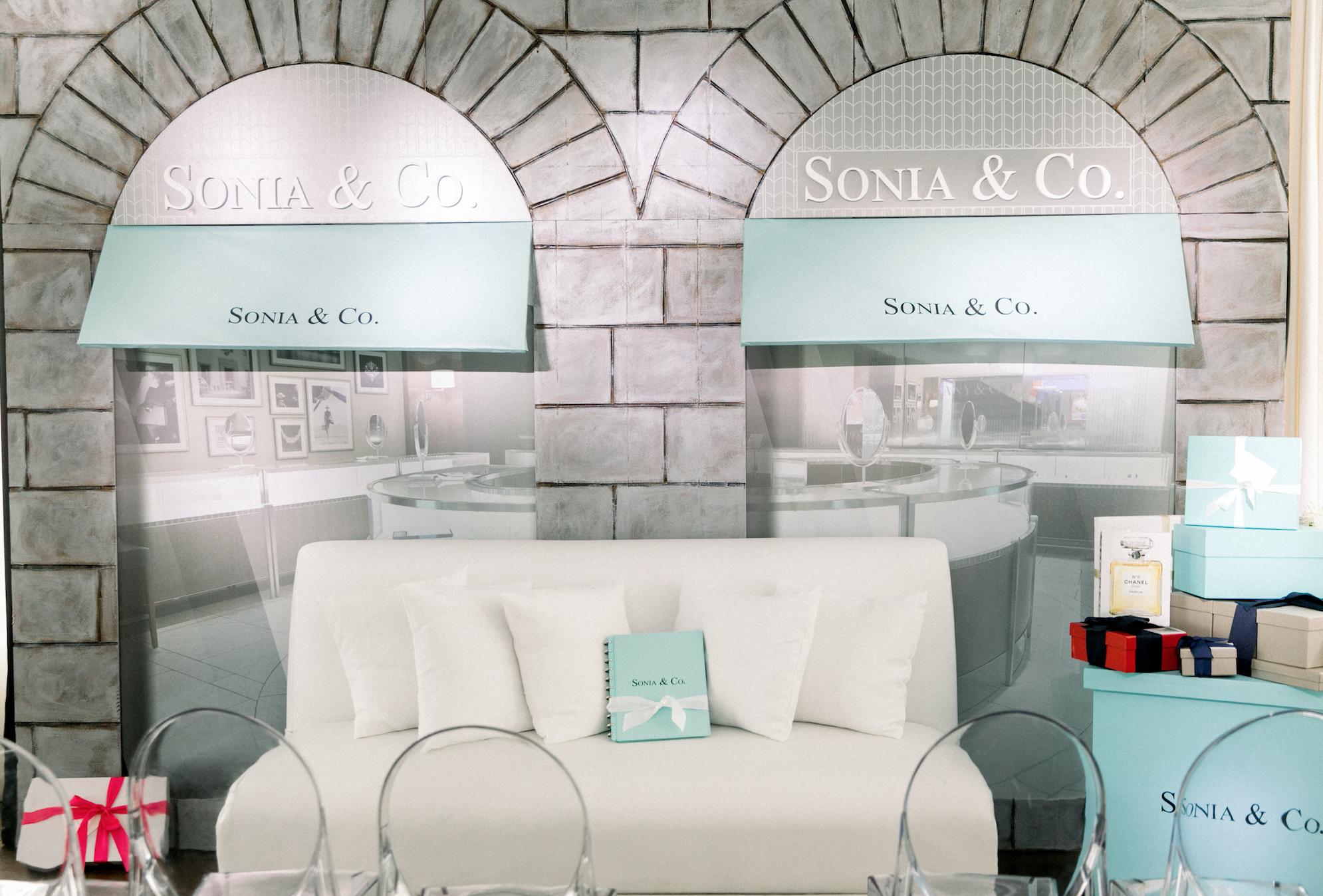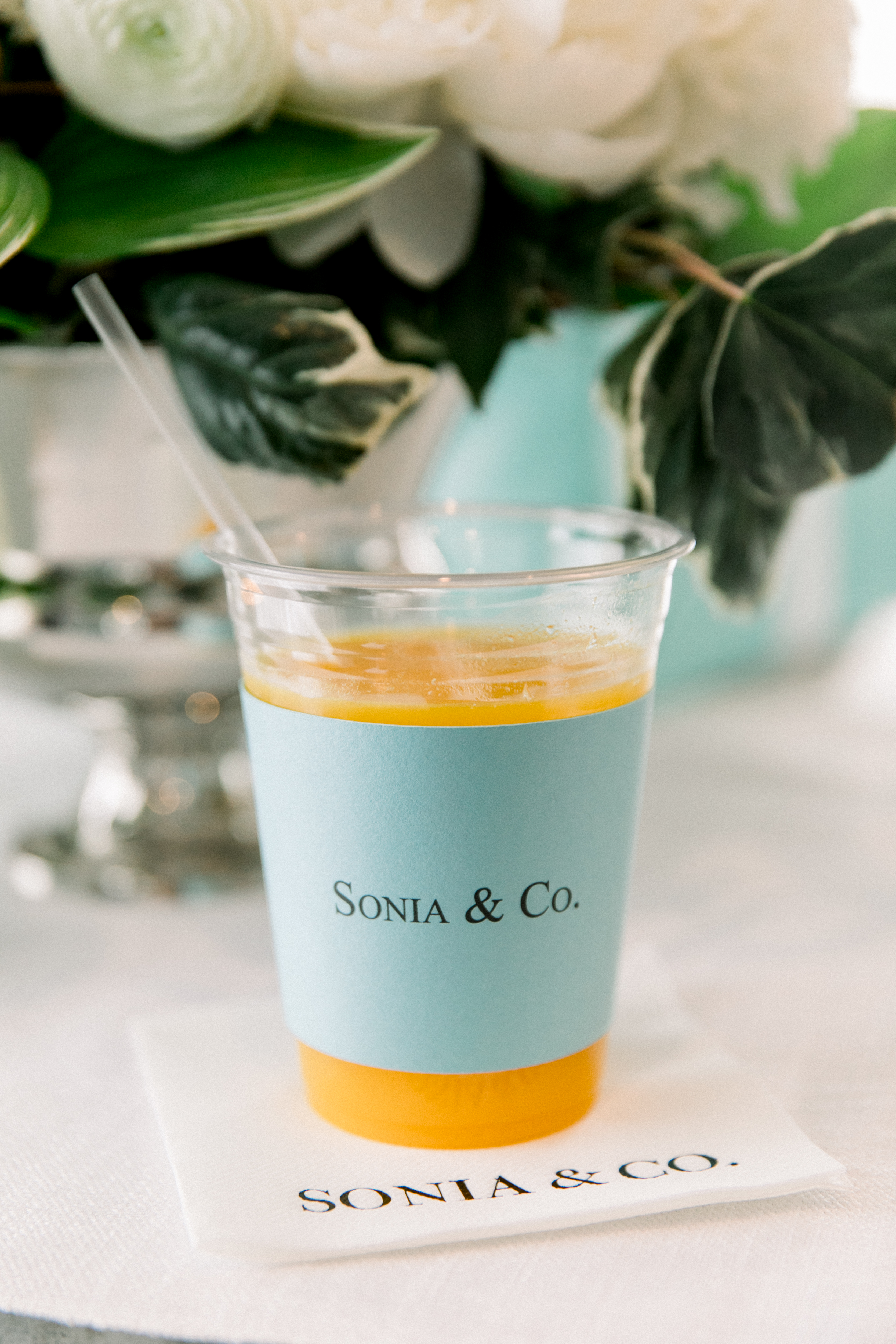 For a bit of entertainment we had Pop Box, a fun photo booth experience with all the Breakfast at Tiffany's props i.e. pearls, sunglasses, and cigarette holders.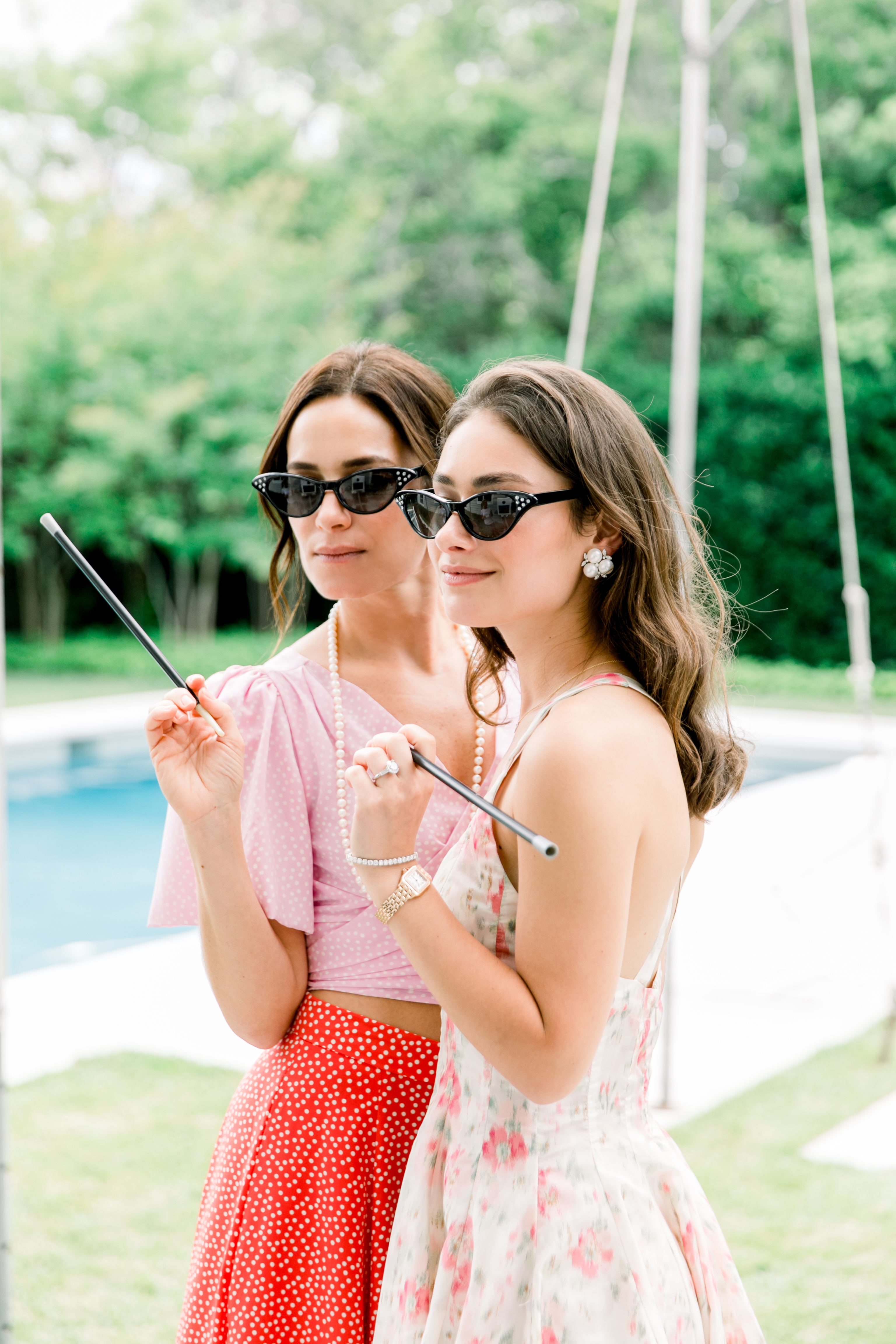 There is no better feeling than creating beautiful moments for your child and the greatest satisfaction was seeing the smile on Sonia's face.
It takes a village to execute this special event so a special thank you goes to:
Event Planner: @dorisdwek
Florist: @salliemishaan
Caterer: @lauren_bibi
Macaroons: @magnifiquemacaron
Mini Cakes: @alexiscohen
Desserts: @zestbakeshop
Tiffany themed Cake: @sarachehebar
Photographer: @stephanie_sunderland
Photo Booth: popboxnyc
Want to create your very own Tiffany themed bridal shower? Shop some of my favorite picks below!