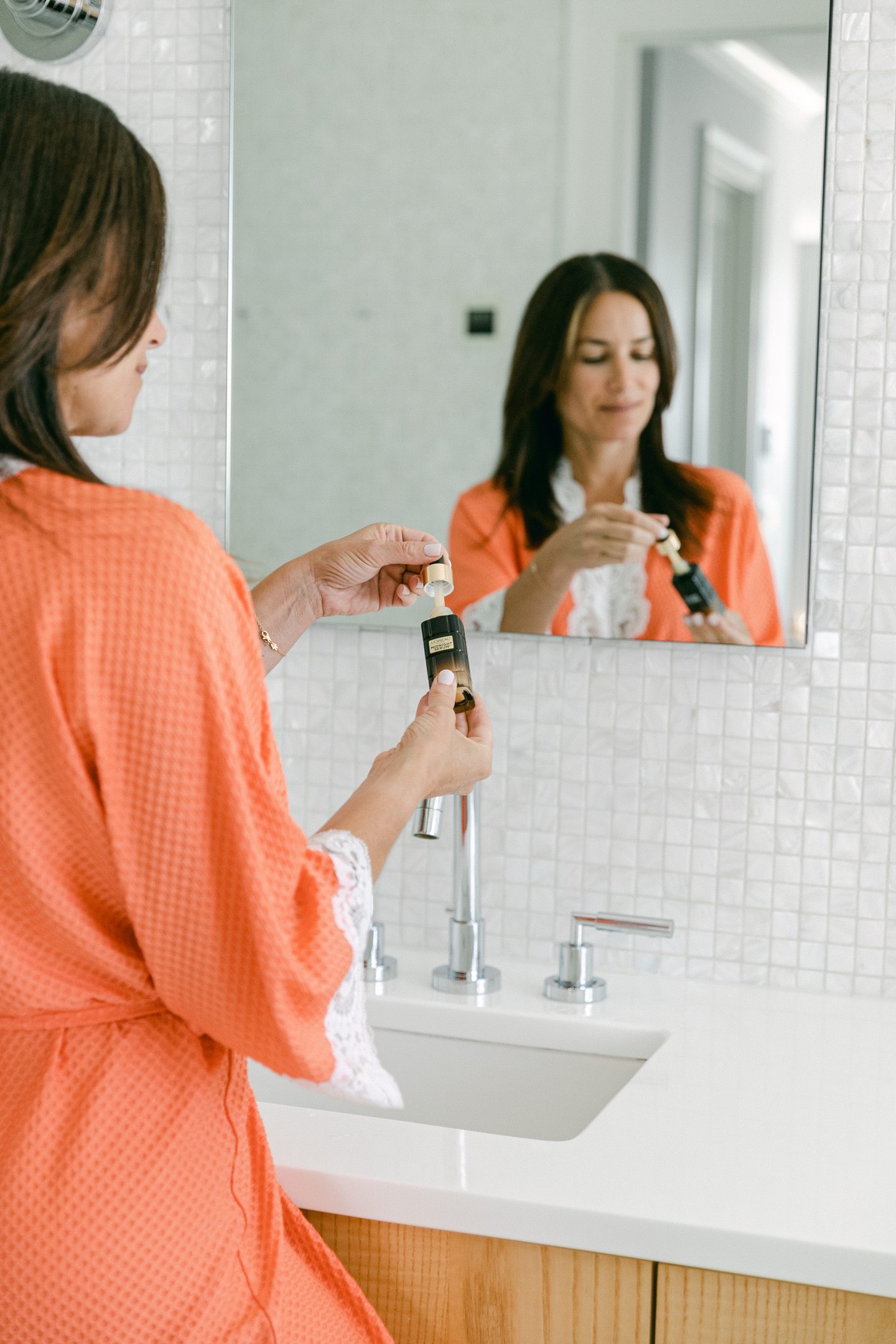 When it comes to my beauty routine, I like to keep things simple, yet effective. It's all about finding the right products that offer maximum benefits.
Each morning and evening I wash my face in the shower with a face wash and give myself a massage and then gently rinse it off. Once I'm out of the shower, I apply a toner, eye cream, serum, and moisturizer.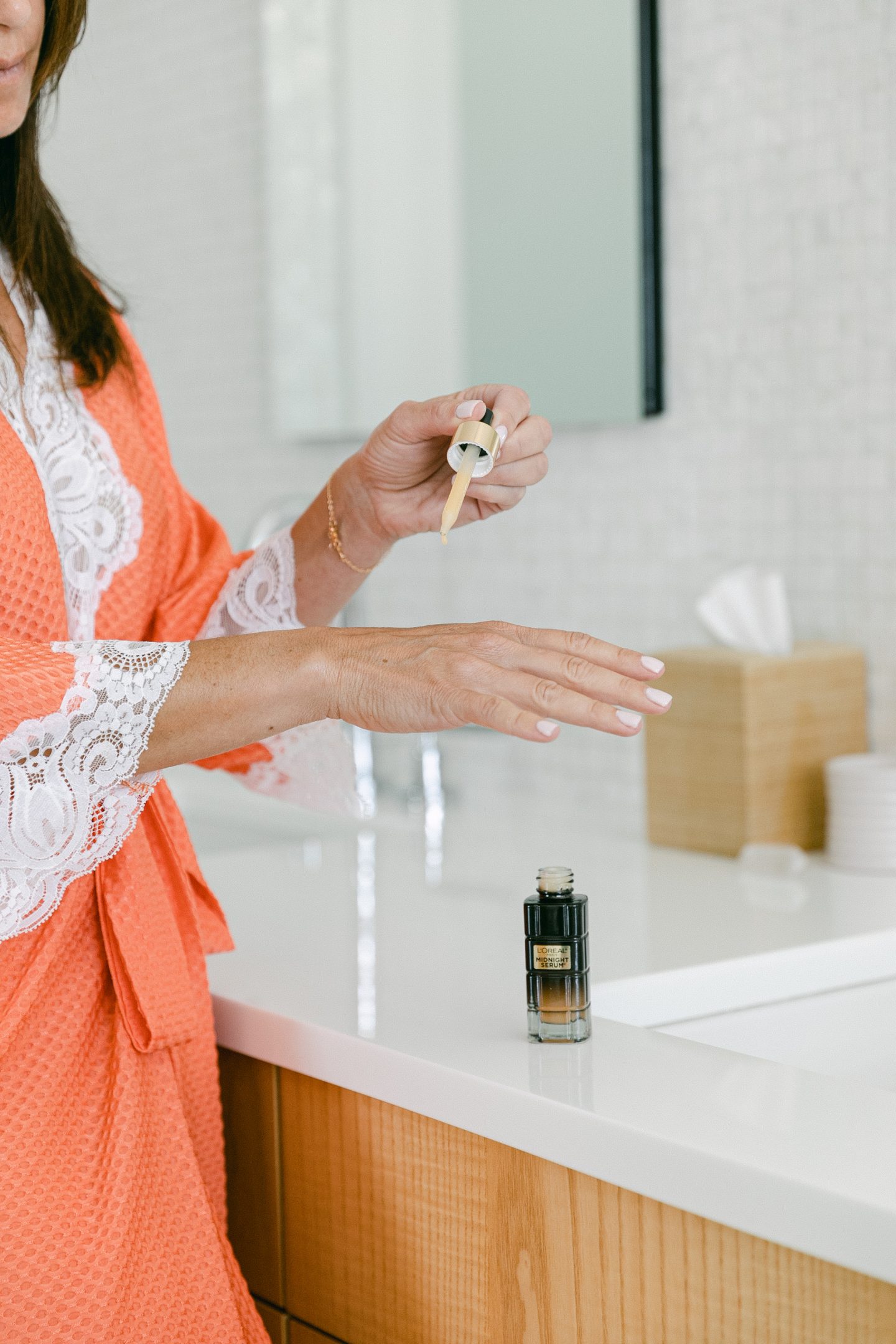 Speaking of serums, two weeks ago, I was introduced to L'Oreal Midnight Serum that I purchased at Walmart and have been using it consistently day and night ever since. Serums, in general, are an essential part of any skincare routine as they deliver a concentrated dose of powerful ingredients that brighten and hydrates the skin, and are known to be anti-aging.
I always enjoy introducing new products to you all, especially an affordable luxe item like this one, by L'Oreal, a well-established Parisian brand.
In the two weeks that I have been using Loreal's Midnight Serum, I have noticed an immediate glow, ie radiant skin and if you know me, I'm a glow getter – so this is major.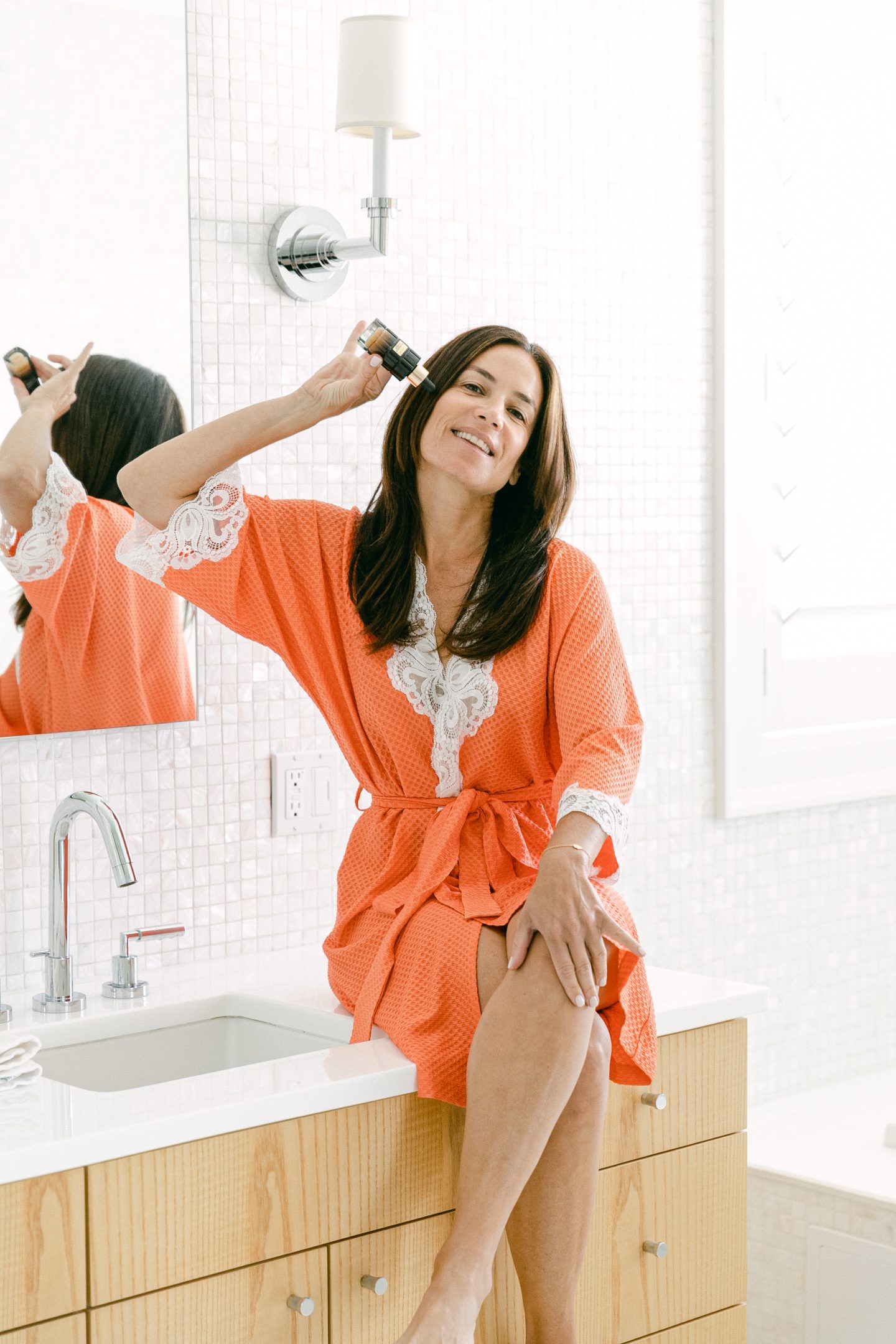 I also noticed my skin has been more hydrated. As an aside, upon closer inspection in the mirror, I also see I need a major eyebrow tweezing session haha.
In terms of the diminishing appearance of fine lines and wrinkles, it's only been two weeks so it's hard to tell, but dare I say, perhaps they do seem a bit smoother.
Another reason why serums such as L'Oreals Midnight Serum are an essential part of my routine is that they're preventative and this serum, in particular, has patented antioxidants, vitamin E, and Hyaluronic Acid which contributes to hydrating the skin and giving off that bright and luminous glow.
For those who have sensitive skin like myself, this serum is dermatologically tested and effective for all skin types and tones.
As for application, I have been applying 3 drops of this serum into the palm of my hands and then patting it all over my face morning and night. It has a non-greasy texture and is said not to clog the pores. Though I haven't tried their moisturizer just yet, it is recommended to pair the serum with L'oreal's Perfect Nightime moisturizer after applying the serum.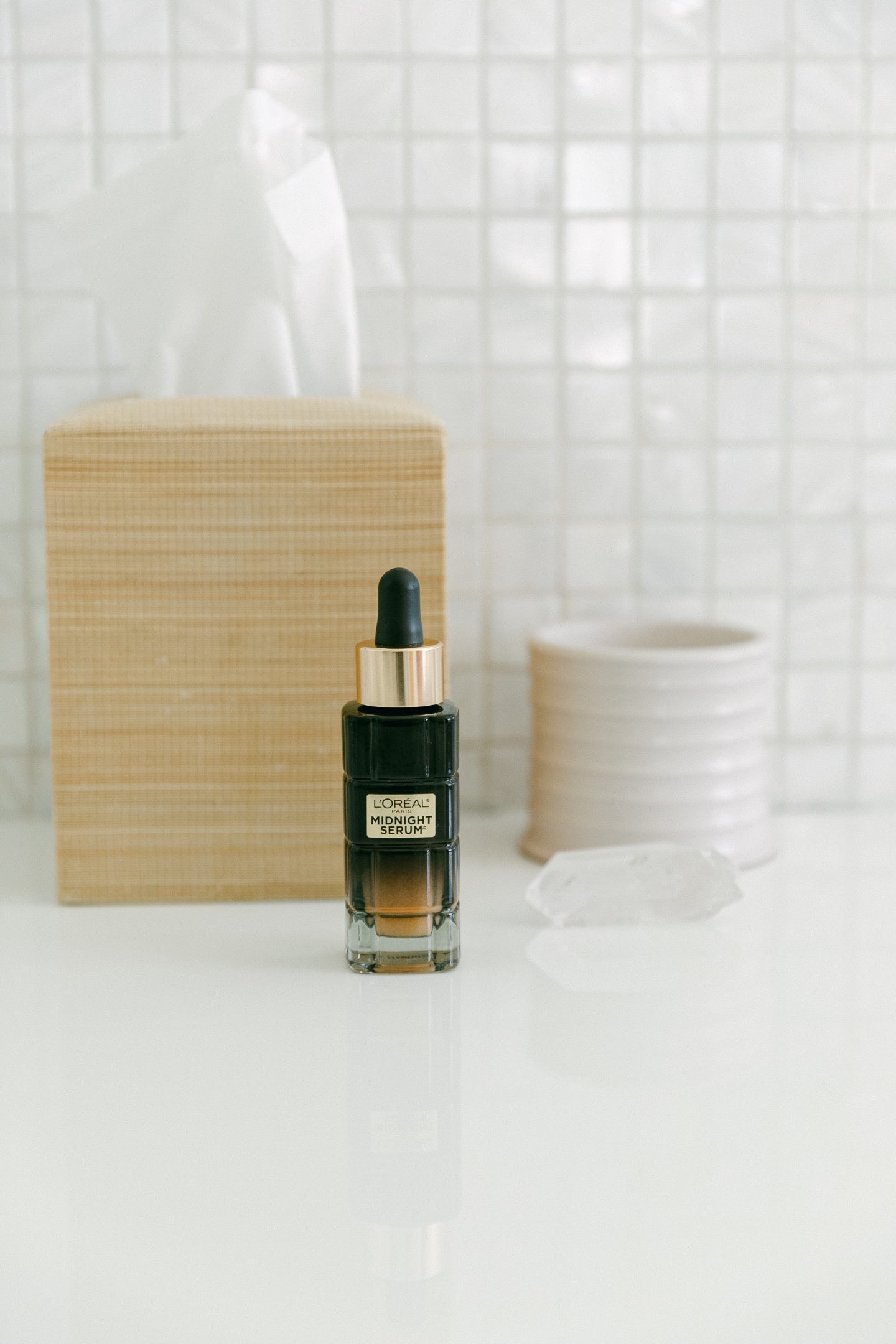 Lastly, I must make mention of the ever so sleek and chic design of this glass bottle. It looks so darn pretty on my bathroom countertop. Don't you agree?
Shop L'Oreal products here:

This post was sponsored by Walmart.