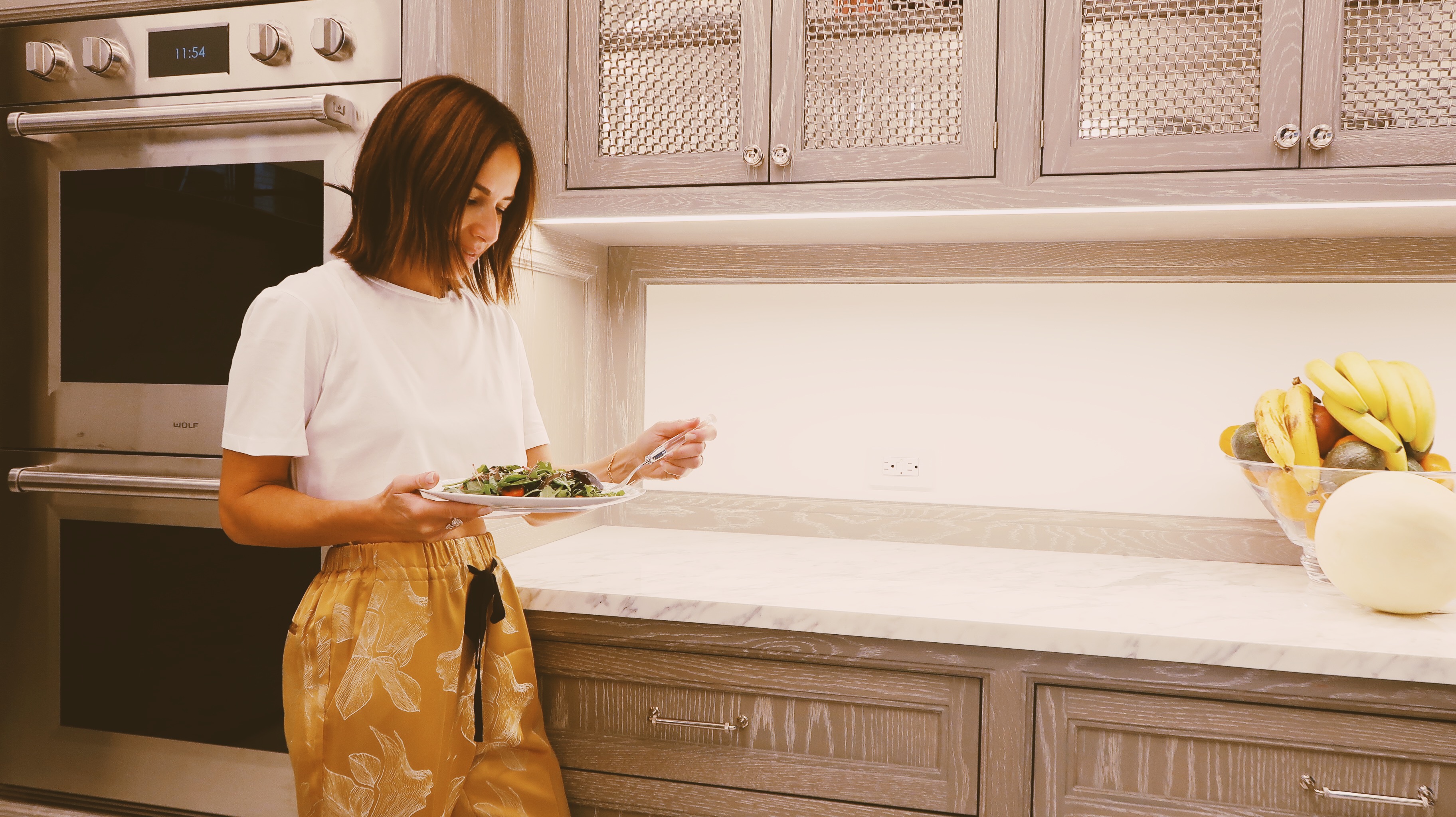 Back in June, I blogged about a 4 day cleanse through Ground Sea Fitness and shared a delicious Nut Bar recipe. Fast forward to September and I've done more of these cleanses than I care to count. Though I love each and every meal I eat – a tall order, I asked the founders if they would share one more recipe in particular (for now), the Greek Lentil Salad that had me pining for seconds. Important to note, all their meals are vegan and super fresh using the finest ingredients. A great fall recipe and in anticipation of holiday indulgences, it's nice to have a dish that is light, healthy and yummy.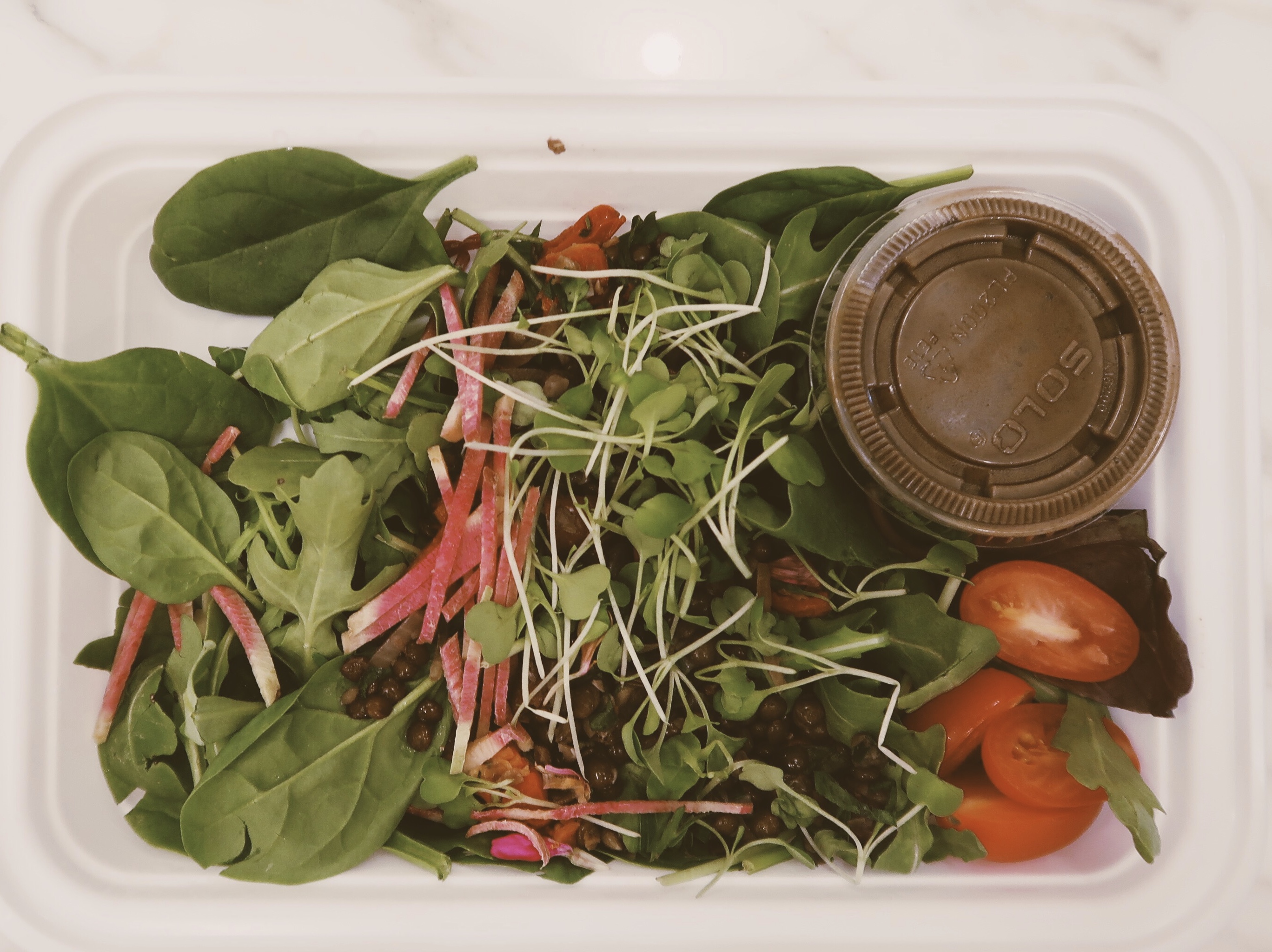 Salad
1 cup black beluga lentils (dry/uncooked)
3 cups of water
3 lightly packed cups of chopped baby romaine
1/2 medium red onion, chopped
1/3 cup oil-packed-sun dried tomatoes, rinsed
1/3 cup pitted and quartered Kalamata olives
1/3 cup fresh basil or flat-leaf parsley
Optional garnish: crumbled feta cheese
Greek Dressing
1/4 cup olive oil
2 tablespoons red wine vinegar
1 tablespoon tahini
2 garlic cloves, pressed or minced
1/2 teaspoon dried oregano
Scant 1/2 teaspoon fine-grain sea salt (if using regular table salt, start with 1/4 teaspoon and add more to taste)
Freshly ground black pepper, to taste
To cook the lentils:
1. First, pick through the lentils and remove any debris (like tiny rocks).
2. Pour the lentils into a fine-mesh colander and rinse under running water, then dump the lentils into a medium saucepan.
3. Add the water and bring the mixture to boil over medium-high heat.
4. Reduce heat to maintain a gentle simmer and cook, stirring occasionally, until the lentils are tender, about 25 to 35 minutes.
5. Drain the lentils and return them to the pot to cool for about 5 minutes.
6. Meanwhile, in a medium serving bowl, combine the romaine, red onion, sun-dried tomatoes, olives, and basil. Set aside.
7. To prepare the dressing, combine all of the ingredients and whisk until thoroughly blended.
8. Once the lentils have cooled for about 5 minutes, add them to the serving bowl. Pour all of the dressing over the salad and toss until blended.
9. Taste, and add more salt and pepper if necessary.
Bon Appetit!