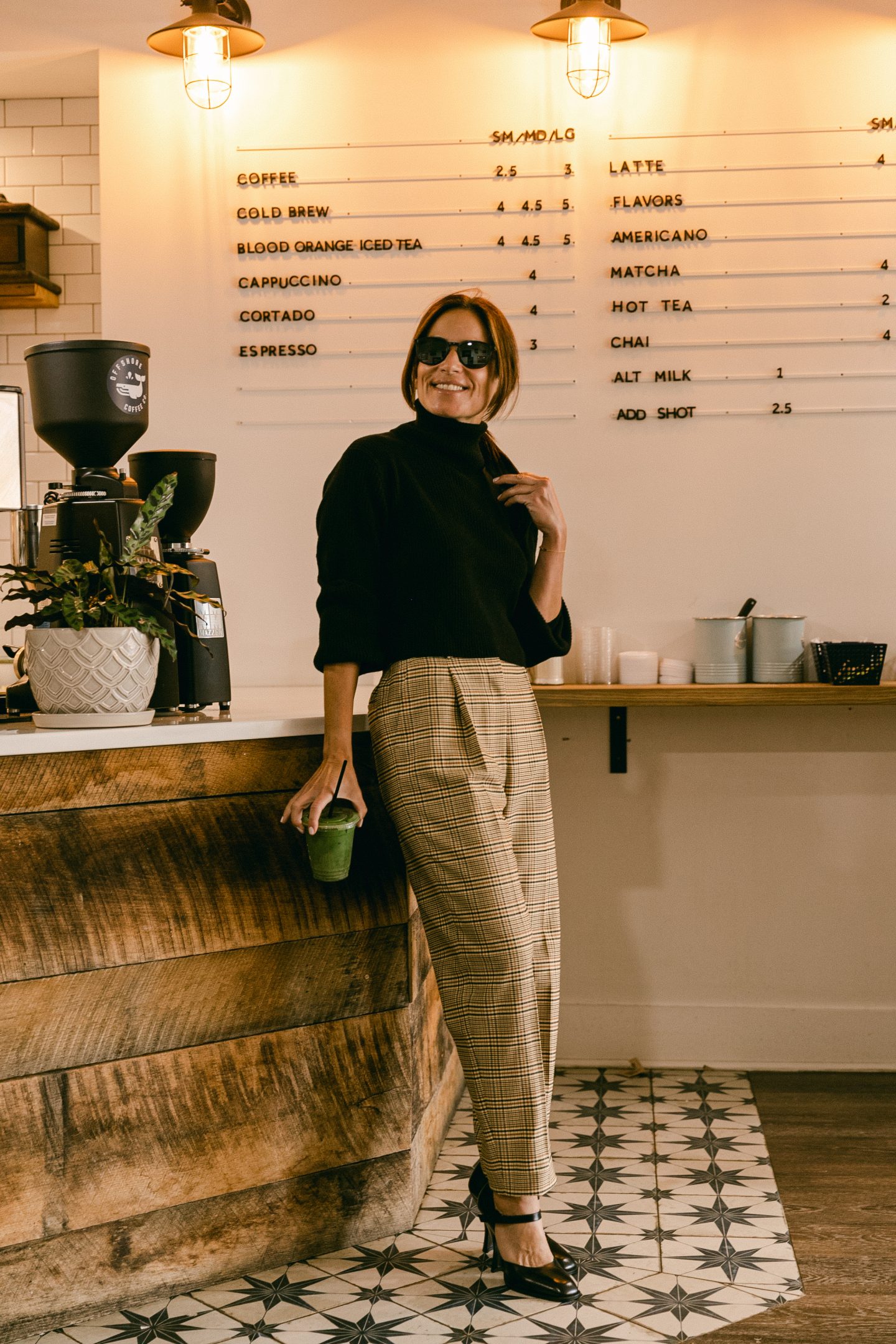 I rounded up 7 knits, 6 pairs of shoes, 5 coats, 4 blouses, 3 denim jeans, 2 trousers, and 1 bag.
Fall is just about a week away and I am ready to take on the new season with some fall fashion favorites. I always appreciate freshening up my wardrobe with classic, fun, and some trendy pieces that catch my fancy.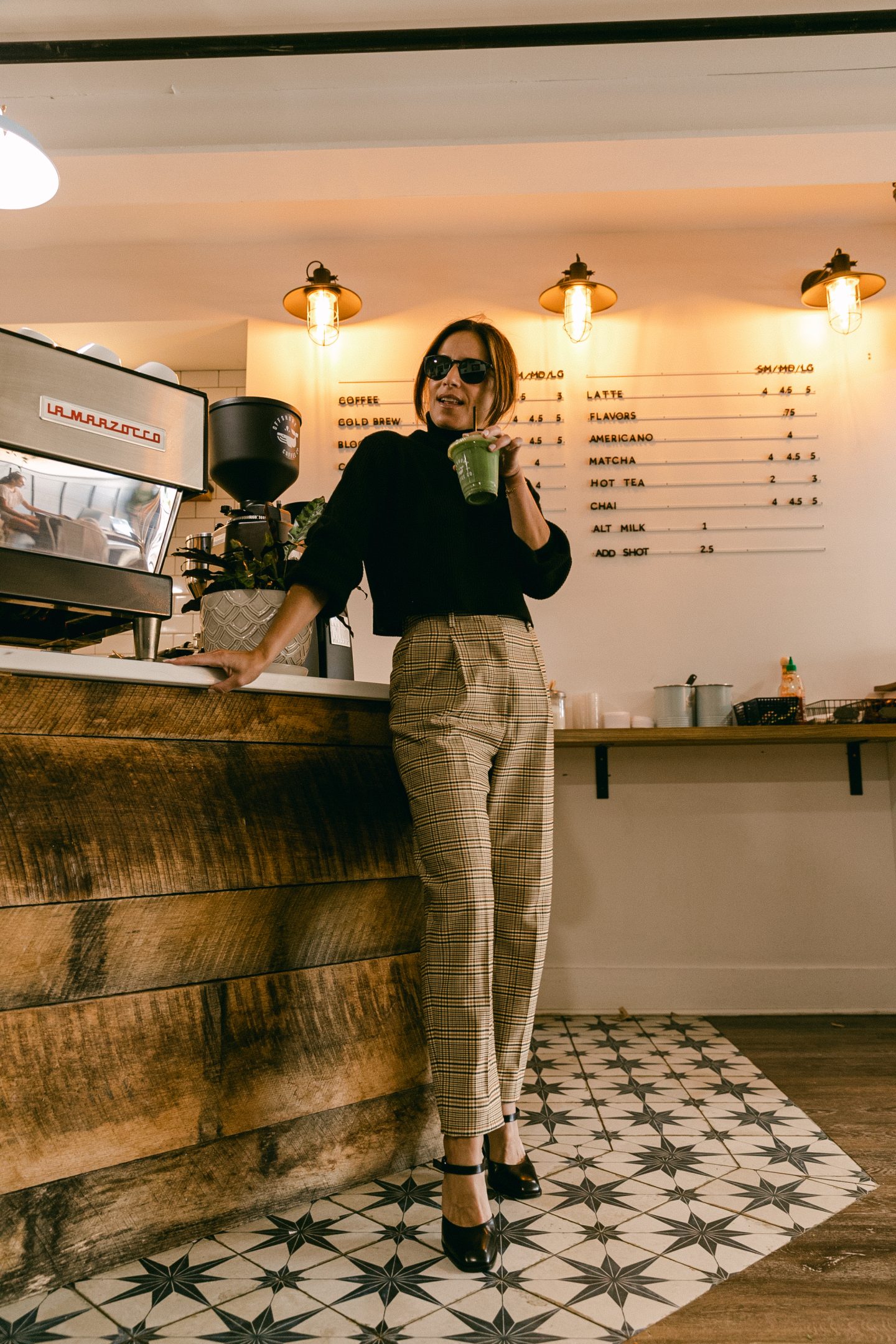 Sweater Weather
New knits are always a non-negotiable. They're cozy, cool yet will keep you toasty come winter and they can make for a statement wardrobe piece. Take this colorful striped wool-blend sweater by Acne Studio for example. This fun painterly striped design will certainly bring joy to your closet.
Two more elevated knits that I'm swooning for are these embellished cable knits by Simone Rocha. The first is this beige vest with a faux pearl-embellished necklace. I like that it falls below the hip and has a bit of structure at the same time. I am equally enamored with this khaki green voluminous silhouette that comes with tonal embellished crystals at the neckline. This sweater is a bit oversized and oh-so chic.
Last week, I attended the Michael Kors fashion show, and I noticed a chic lady wearing an ivory silk blouse with a sweater vest layered on top, paired with jeans and a pair of sandals. It was effortless, casual, and cool and was so my vibe that naturally when I came across this camel wool-blend vest by Altuzarra on the Mytheresa site, I had to include it in this round-up.
Shop 7 sweaters here: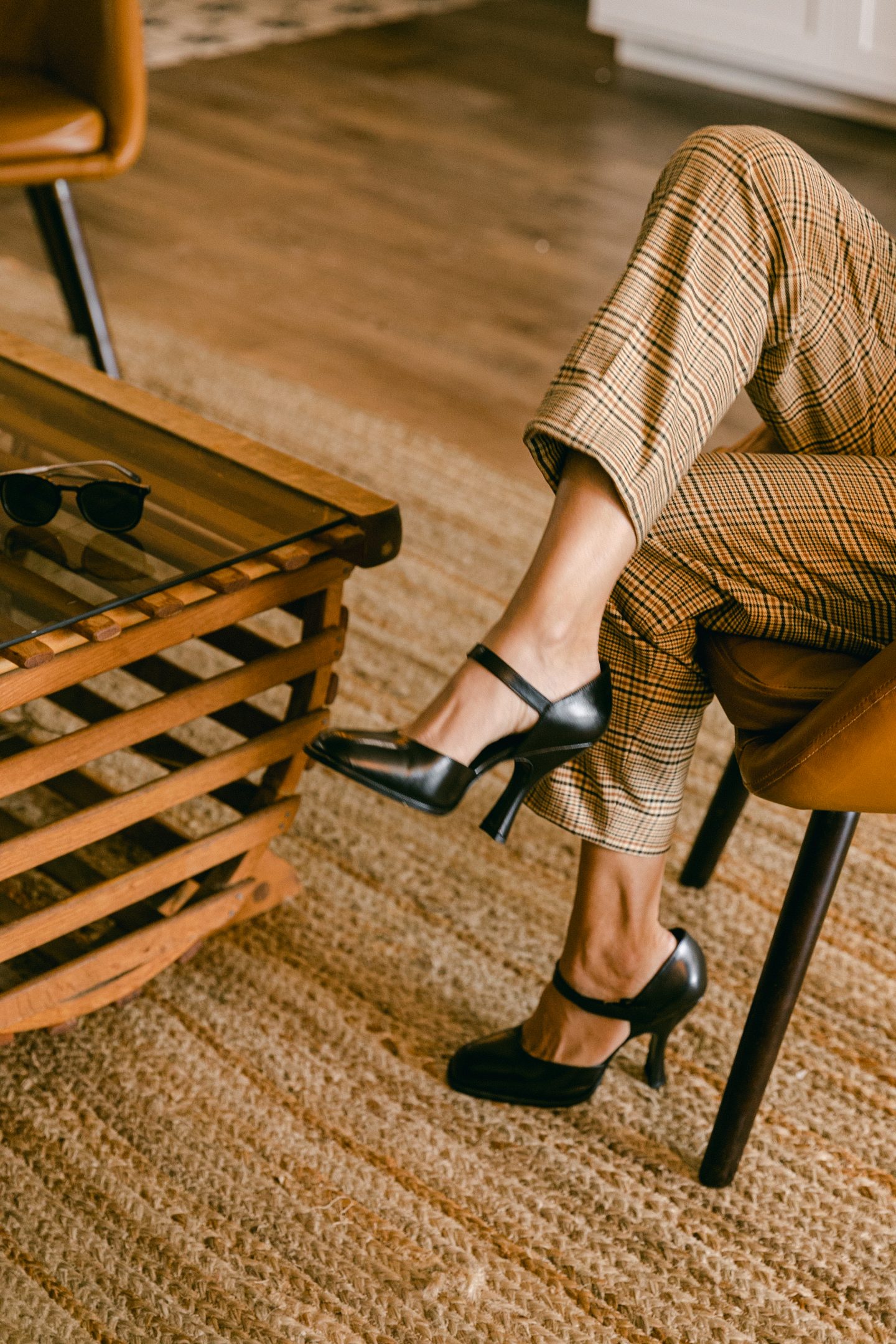 If The Shoe Fits…
So the first of the two pairs (and only shoes as of yet) that have made their way into my wardrobe. The first are these amazing brown zipped suede ankle boots by The Row which I also recently purchased from Mytheresa. I appreciate the clean aesthetic, the dark rich brown tone, and I'm all for the rubber sole which happens to add an extra 2 inches to my petit 5″3 frame plus… these are super comfortable. The first time I tried them on, the zipper was a bit stiff but it quickly loosened up so don't let this deter you if and when you try them on.
The second pair that made its way to my closet are these fabulous 4-inch black leather Mary Jane pumps, also by The Row. Back in the 90's I used to wear Mary Janes quite often with knee highs and plaid mini skirts. As you can see, I've traded in the plaid mini for these plaid tapered pants which I will chat about shortly. I couldn't resist this new black heel and it just makes me nostalgic for my younger years, but in a wonderful way.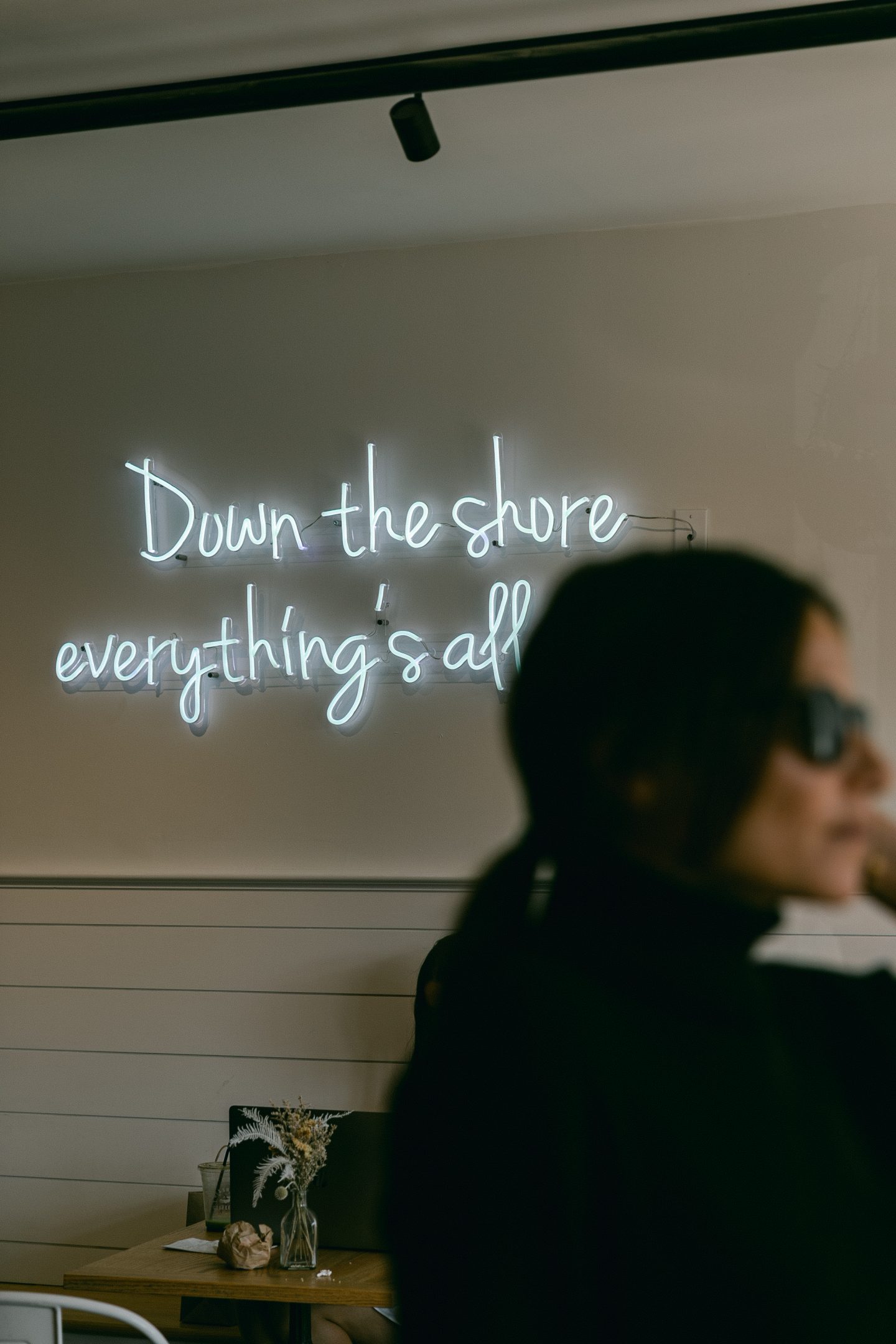 Shop 6 shoes here:

I'm A Sucker For Coats
Blazers are a definite wardrobe essential. If I had to choose one, it would be this oversized double-breasted black wool blazer by Acne Studios. It's a forever classic, it wears well, I personally wear mine year-round and the fit is divine. If you already own a black blazer and are as mad for plaid as I am, this brown checked wool blazer by Blazé Milano is a winner. It is also exclusive to the My Theresa which is another reason why I love this site. You can find so many unique pieces that you won't find elsewhere.
As for fall coats, this 'S Max Mara black double face wool belted coat is said to be incredibly soft and makes for a solid investment.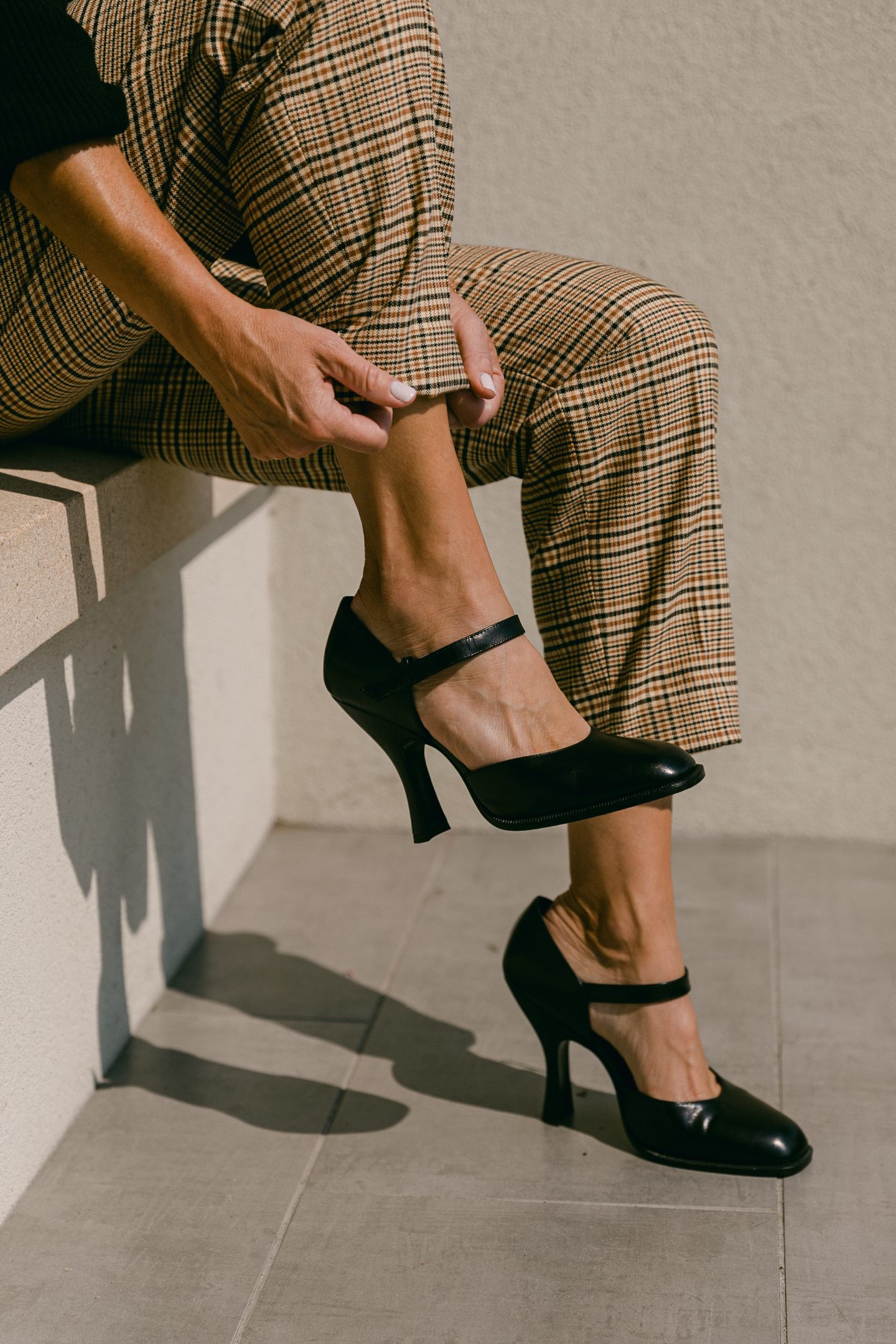 Shop 5 jackets here:

I Love A Great Pair Of Jeans And A Nice Blouse
At a recent dinner, I had an exciting Rodarte sisters sighting and was completely taken with their coordinating outfits from their fall 2021 collection. One sister was wearing this black floral print silk blouse with matching pants and the other sister was wearing the same print in a midi silk dress. Both outfits were equally gorgeous but I was more drawn to the matching ensemble. The shirt obviously can be worn with jeans or black trousers. The blouse can also be worn open with a black bralette for a bit more VA VA voom. I also appreciated their matching red lips which gave this look a retro 50's vibe.
A more casual and bohemian option is this Ulla Johnson tie-dyed print cotton shirt with voluminous puff sleeves. I also included this silk crepe blouse trimmed with ruffles and also by Ulla Johnson as its another wearable, easy classic.
Shop 4 blouses here:

Denim For Daze
Two of my favorite denim brands of the moment are AGolde and SLVRLake. I included 2 high-rise straight pairs of jeans, one in blue and another in a washed black denim straight leg. I also included a balloon highrise silhouette in faded blue. They're all fab, obviously, the balloon style is not for everyone but they are groovy and are worth trying if you're open to it.
Shop 3 denim jeans here:

Put On Your Positive Pants
I am positively into these brown plaid highrise tapered pants by Altuzarra pictured above. I shortened them a bit so I could wear them with heels and combat boots or sneakers a la dressed up or dressed down. I love the tapered pant style and find them flattering on my curvy frame.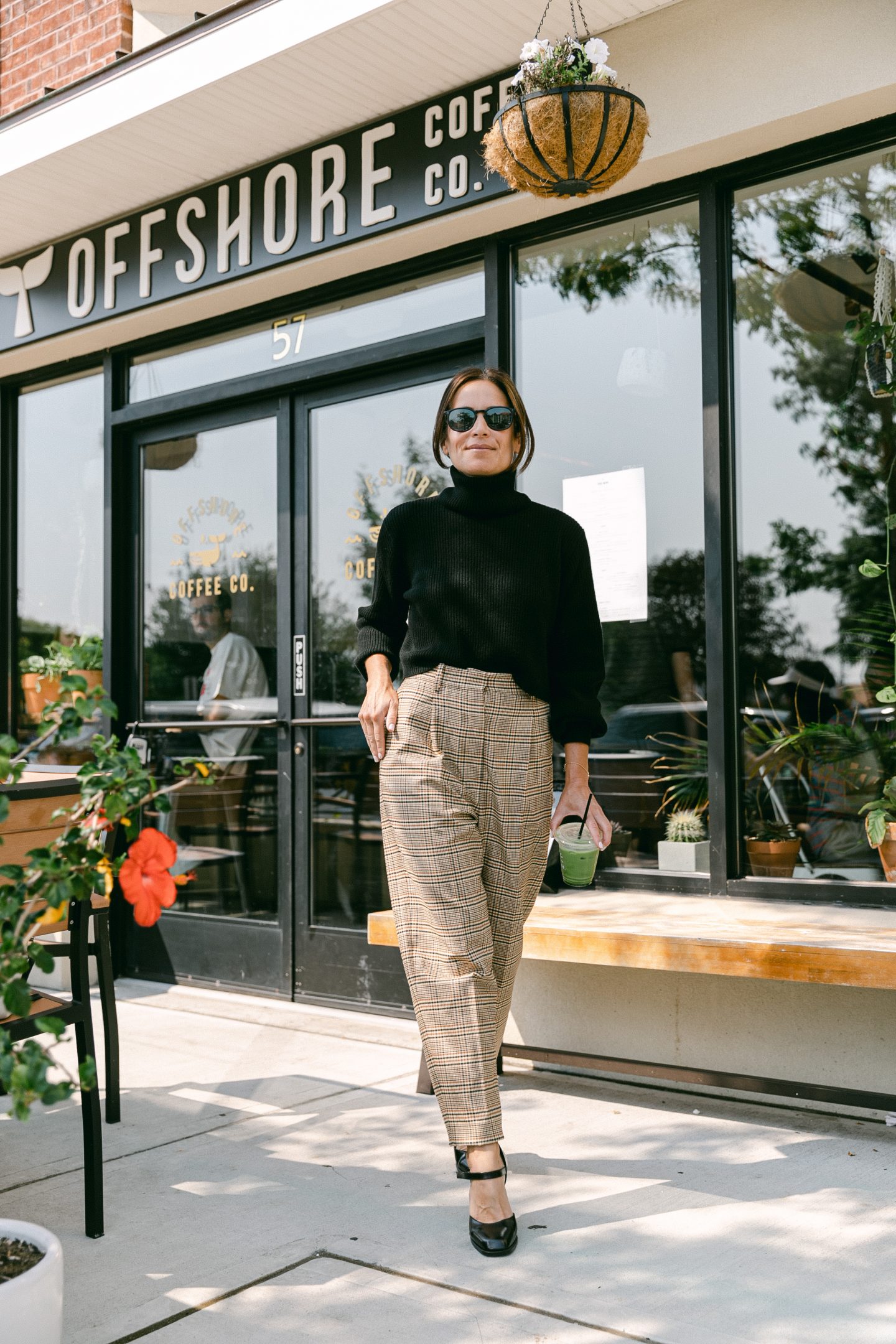 Shop 2 trousers here:

Keep Calm And Carry On
If I had to choose one bag so far this season, it's this furry fantastic LouLou puffer bag by Saint Laurent made from soft shearling with an antique gold chain strap. This neutral bag will be sure to take you places this fall/winter season.
Shop 1 bag here:

Which piece is your fall fashion must-have? Please comment below!
Shop the post here:

Thank you to Mytheresa for partnering with me on this post.