A well dressed salad is similar to a well dressed person, they both make a statement!
No salad is complete without the perfect dressing to compliment only the freshest ingredients.
I don't understand how anyone can enjoy any type of salad undressed. It is like eating sushi without soy sauce. It can't be done!
I understand that if strictly counting calories is your thing, naked greens is the way to go, but it's so darn boring. I'm not suggesting to drench your salad with a heavy, calorie laden dressing like cool ranch or caesar, but a tasty salad dressing made with healthy ingredients, herbs and spices, can elevate even a simple salad.
In my fridge, I always have 3 types of dressings ready to go;
Balsamic vinaigrette which is simply a blend of extra virgin olive oil, balsamic vinegar, salt and pepper, Lemon dressing which is also a blend of extra virgin olive oil, fresh lemon, salt and pepper.
I always use Colavita olive oil as it is cold pressed and supposedly healthier.
The third dressing, Carrot Ginger, requires more ingredients but it's so worth it. I make this Asian inspired dressing by the pint because my family is obsessed with it. I also use it to dip crudite.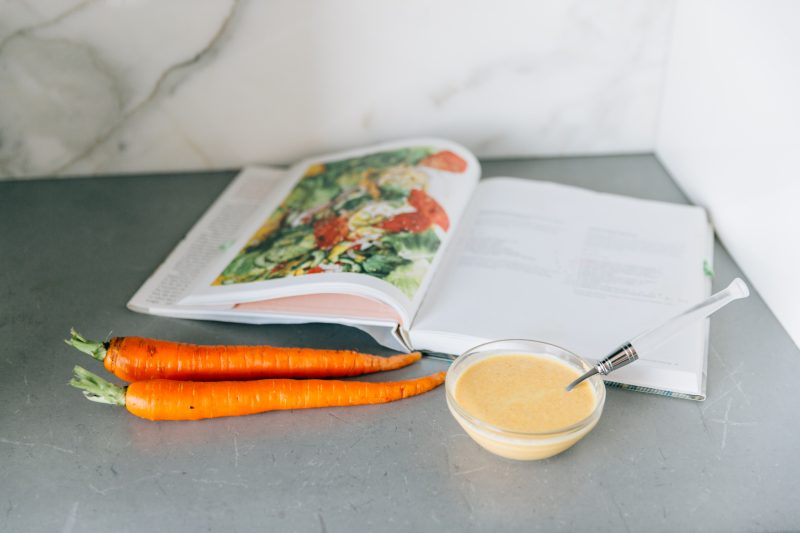 Carrot-Ginger Dressing
Ingredients:
2 carrots, peeled and roughy chopped
2 shallots, peeled and roughly chopped
1/4 cup roughly chopped ginger
2 tablespoons sweet white miso paste
1/4 cup rice vinegar
2 tablespoons light raw honey
2 tablespoons toasted sesame oil
1/2 cup grapeseed oil
1/4 cup water
1/2 teaspoon coarse sea salt
1/2 teaspoon freshly ground black pepper
Directions:
Puree everything in a powerful blender until absolutely smooth.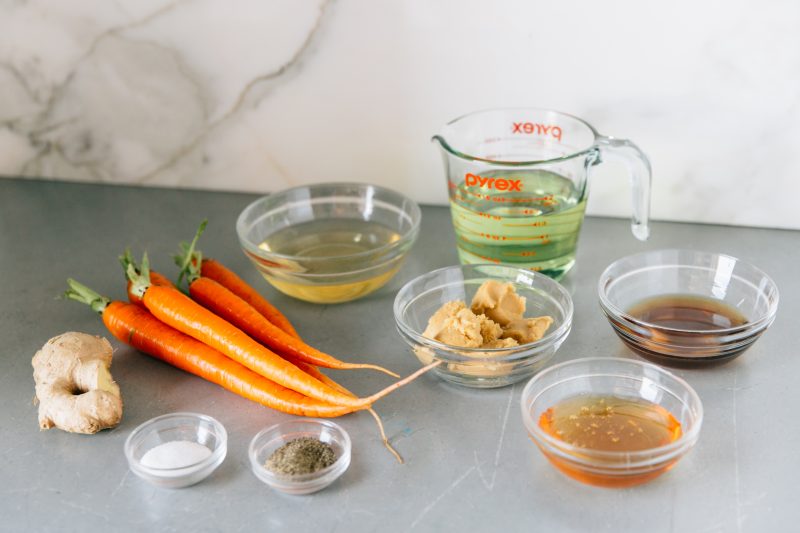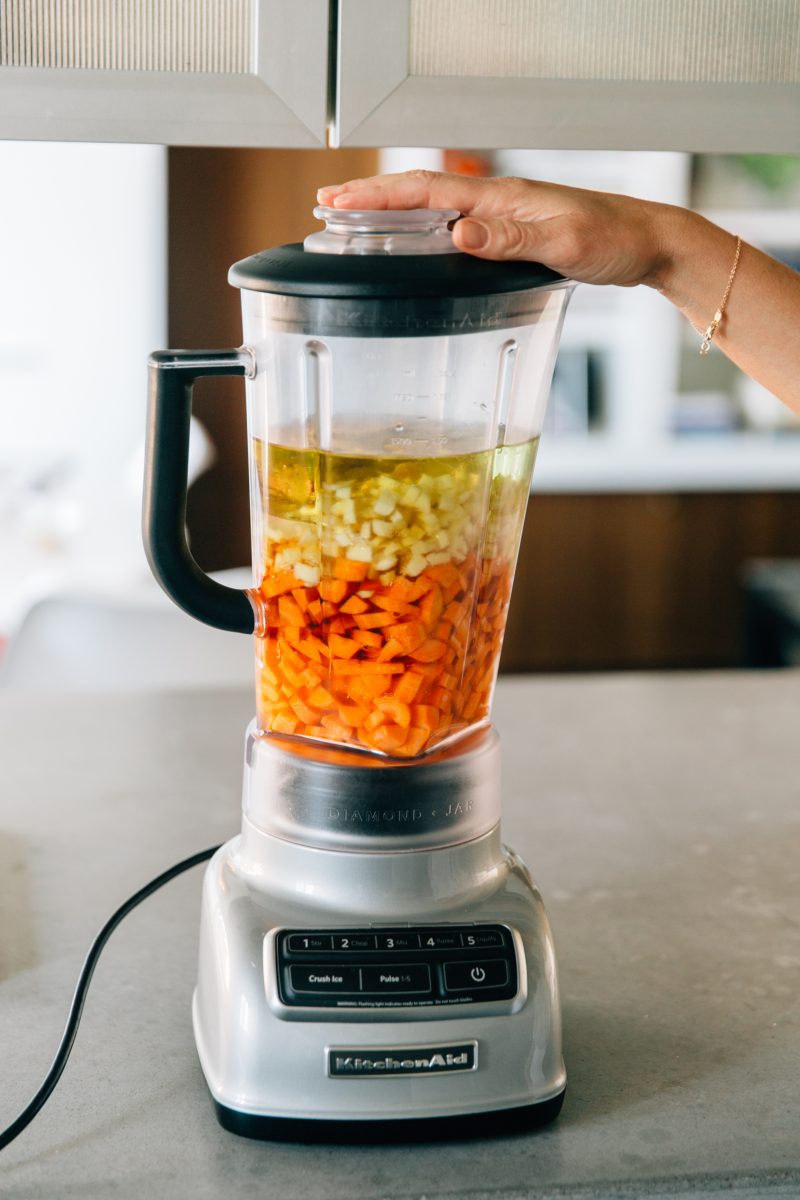 Another dressing that is a favorite of ours is a mustard dressing that comes from an old cookbook RSVP. This recipe is simple and classic and always a winner. My husband loves mustard based dressings so this is always my go to when he's in the mood.
Mustard Vinaigrette
Ingredients:
2 teaspoons Dijon mustard
4 teaspoons extra-virgin olive oil
1 teaspoon white vinegar
1/4 teaspoon dark brown sugar
Pinch of salt
Freshly ground white pepper to taste
Directions:
In a spouted measuring cup, combine the mustard, oil, vinegar, brown sugar and salt and whisk until smooth. Season with white pepper.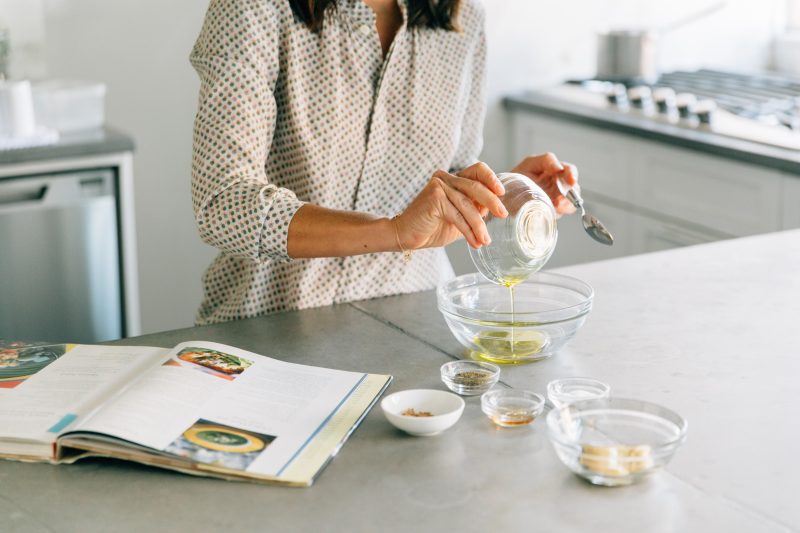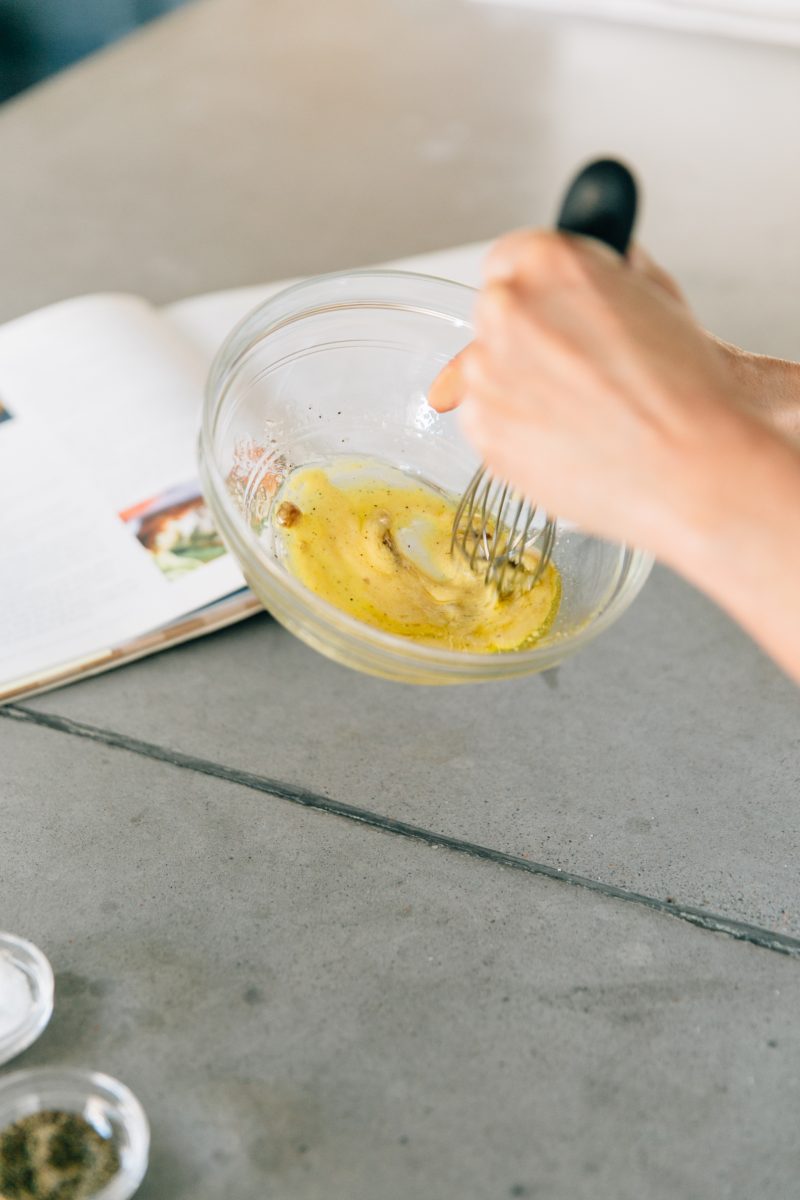 Lastly, is this herb dressing that I found in Gourmet Magazine. There is nothing like fresh herbs to pique ones palette and add a bit more complexity to the flavor. I typically use this dressing with tuna nicoise but would work well with any green salad.
Herb Dressing
Ingredients:
1/4 cup red-wine vinegar
2 1/2 tablespoons minced shallot
2 teaspoons Dijon mustard
1 large garlic clove, minced and mashed to a paste with 1/2 teaspoon salt
Rounded by 1/2 teaspoon anchovy paste
1 cup extra-virgin olive oil
1 1/2 teaspoons minced fresh thyme
1 1/2 tablespoons finely chopped fresh basil
Directions:
Whisk together vinegar, shallot, mustard, garlic paste, and anchovy paste in a small bowl until combined well, then add oil in a slow stream, whisking until emulsified.
Whisk in thyme, basil, and salt and pepper to taste.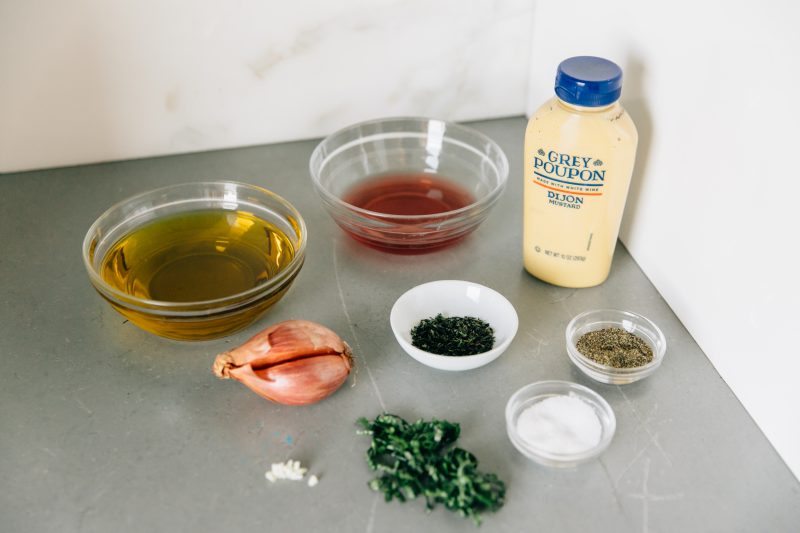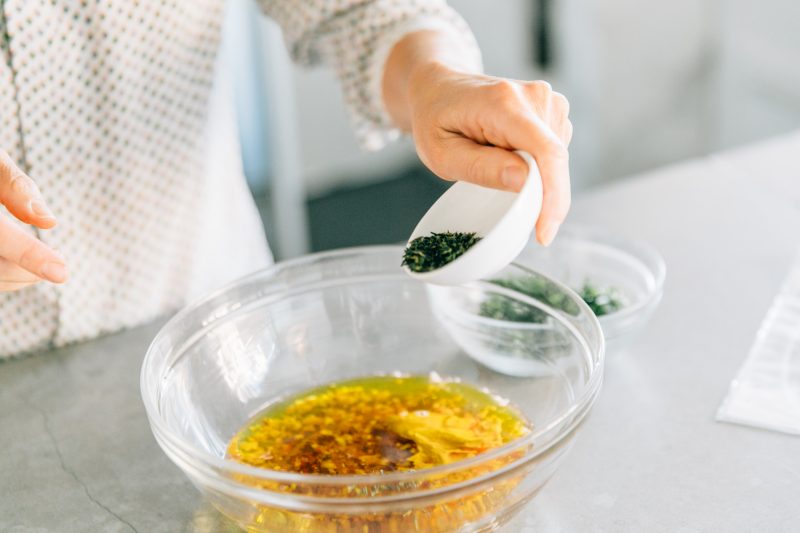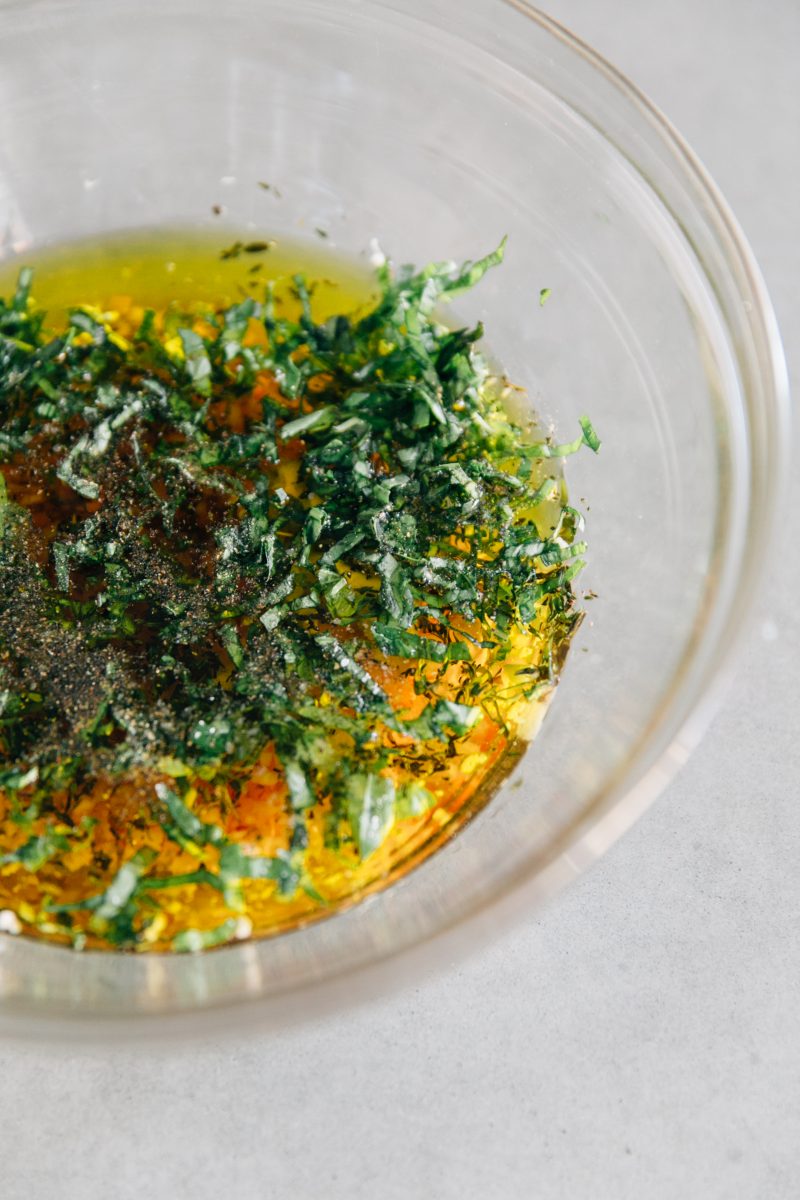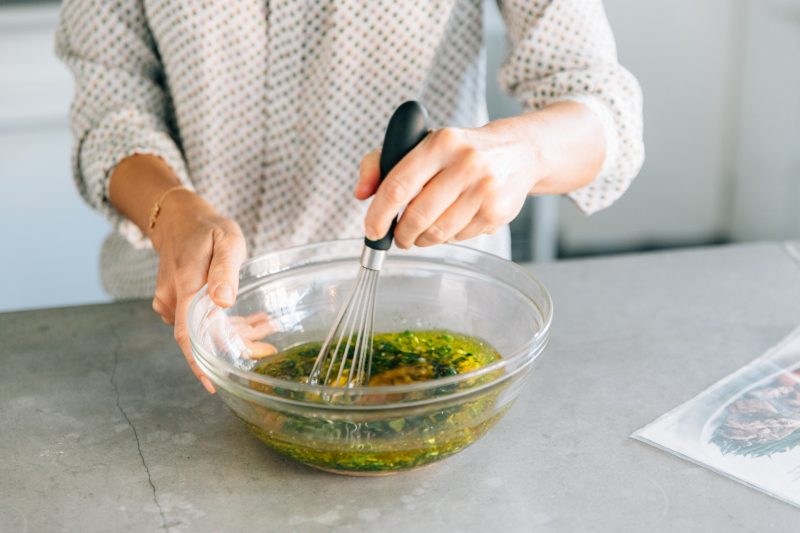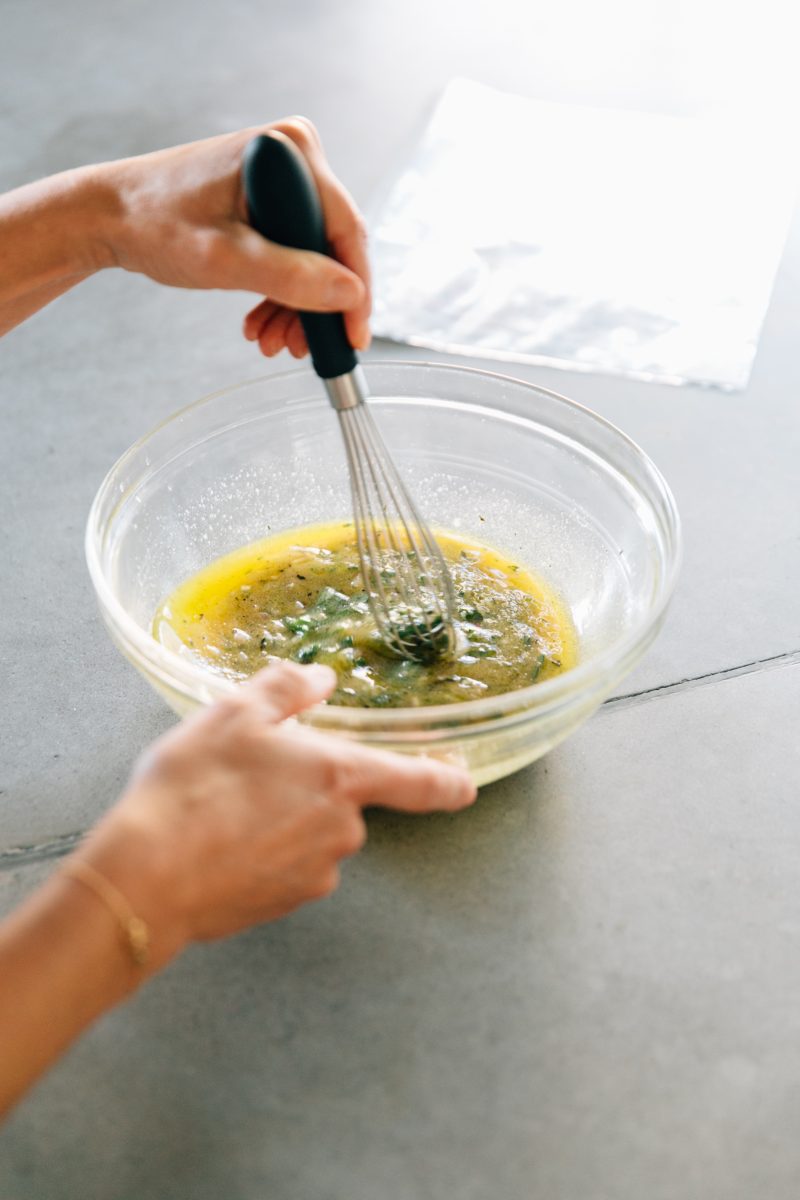 For those who prefer salad dressings without olive oil, I highly suggest Ala Carina dressings. You can purchase them
here
.
I can't resist including this joke to the post:
What did the salad say to the refrigerator?
Close the door, I'm dressing!
On that note, please share your favorite salad dressing recipe. I'd love to hear!