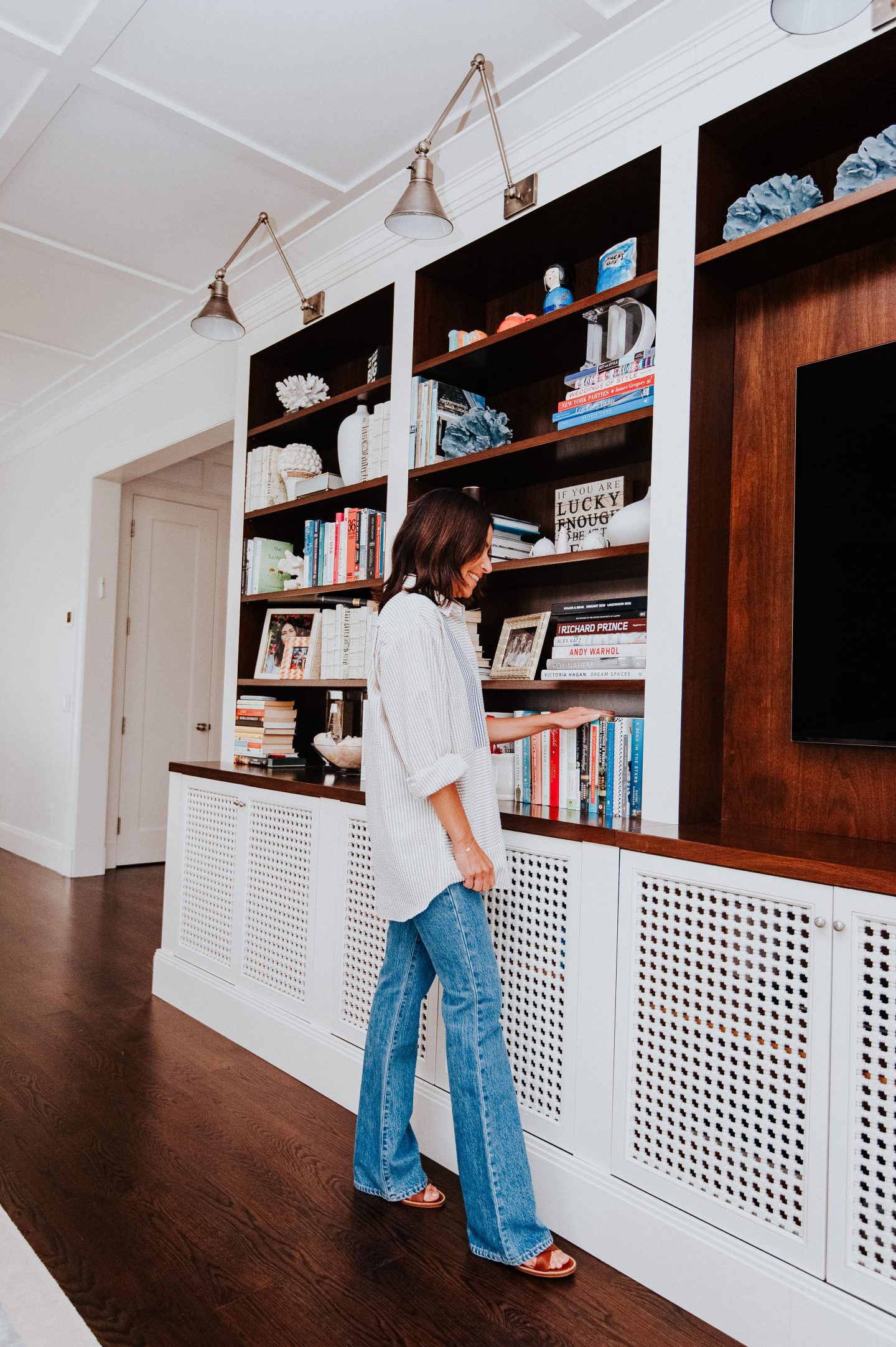 Last month, I launched a series rounding up my monthly favorites ie. books I've read, recipes I've made on repeat because they were that good, and some noteworthy fashion/lifestyle finds. So… as we near the end of this month, I am excited to share my March favorite finds!
But first…Happy official spring everyone!
Books I've Read:
This month, I read Nine Women, One Dress & In Five Years, both of which are easy beach reads. I also read Convenience Store Woman. This book won the best translation book award in case that kind of thing impresses you and…it also came highly recommended but… I can't say this is a must-read unless you read My Year of Rest And Relaxation and loved it. I disliked this book immensely (it seems I am one of few) but as one of the shopkeepers at a local bookstore pointed out to me, I am not a 20 something millennial living in Brooklyn, so no, I could not appreciate the nonstory – storyline.
I am currently in the midst of reading Mambo in Chinatown and loving it. After I finish this read, I will dive into an advanced copy of Last Summer At The Golden Hotel, written by my super talented (Yale graduate and current professor there) friend, Elyssa Friedland. You can pre-order the book here.
Shop books here:

Favorite recipe of the month:
I am beyond excited to share this melt-in-your-mouth tempeh recipe from the newly released Hungry Hippos cookbook. This Maple Glazed Tempeh On Brown Rice recipe is a must-have in your dinner menu repertoire – whether vegan or not, you'll be obsessed! We love it and can't get enough! (Link here for the cookbook.)
Tempeh:
Ingredients:
1/4 cup pure maple syrup
2 tablespoons Bragg Liquid Aminos or gluten-free soy sauce
4 tablespoons olive oil divided
1 8oz package gluten-free tempeh, sliced
optional garnish: sliced scallions
In a bowl, whisk together maple syrup, soy sauce, and the 1 tablespoon of olive oil and set aside.
In a skillet over medium-high heat, heat 3 tablespoons of olive oil.
Add tempeh pieces to the skillet and cook, flipping occasionally until both sides are browned.
Remove cooked tempeh from the pan and place it on a plate lined with a paper towel.
In the now-empty pan, add sauce and cook over medium-high heat for 30 seconds to 1 minute, stirring constantly until sauce starts to thicken. Remove from heat, add cooked tempeh, and stir to coat. Top with optional scallions.
Brown Rice
Ingredients:
1 tablespoon avocado oil
1 cup brown rice
2 cups of water
1 teaspoon salt
In a medium saucepan, heat the avocado oil on high heat and toast the rice for 1 minute.
Add the water and salt and bring it to a boil.
Cover the pot with a lid and turn the heat to low.
Let it simmer until all the water is absorbed, about 15-18 minutes.
Remove the lid and gently fluff the rice with a fork. Add more salt to taste if needed.
New & Noteworthy Buys:
Not sure how and when I came across Lululemons cropped tees, but they're awesome sauce. Think relaxed fit, cropped just enough, soft, and… they wash well. I recently added white and grey to my collection and I've been wearing them on repeat.
These seamless leggings by WeWoreWhat are super soft and the pearl blue shade is a great spring addition to my fitness wardrobe. I paired this with a fitted pale yellow ribbed tank by WSLY. I may have to try these silky-smooth seamless black All Access leggings with a side pocket. Definitely worth checking these out.
Who couldn't use a little extra romance in their life? Hence, this Victorian deep-sea indigo floral lace blouse from LoveShackFancy. For those who prefer a complete look, it comes with a matching mini skirt but I plan to wear mine with jeans out to dinner or for drinks.

I also came across this floral mini dress, also by LoveShackFancy which I will wear as a cover-up to the beach as it's lightweight and mini.
Other fashion finds include this sweet printed orange bikini set by Stella McCartney. It's a bandeau style with optional straps if you prefer a halter style. The bikini bottom is low rise and has sweet ties which I may remove as I dislike it when they poke through my coverups.
I picked up this cream/royal blue v-neck sweater by Kule which is perfect for weather like today. I also added this silver linings tee because I love a hopeful message and last but not least, I couldn't click purchase without these royal and white rugby striped socks.
When it comes to accessories, I picked up my first pair of Nike Air Force sneaker, only because of the cute have a nice day phrase and red rose print. My daughter Vivian has been wearing this style for years, so I am finally taking her lead.
Shop fashion finds here:

Last but not least I thought I'd include some noteworthy Amazon finds which includes this 3 pack of ASICS socks, stainless steel tongue scraper, these guest towel napkins with the letter D (for my powder room), and Daphnis & Chloe smoked chili flakes which I sprinkle on, literally every single meal.
Shop Amazon finds here:

And here you have it, March's round-up! Stay tuned for next month's favorites finds!
Shop the post here: