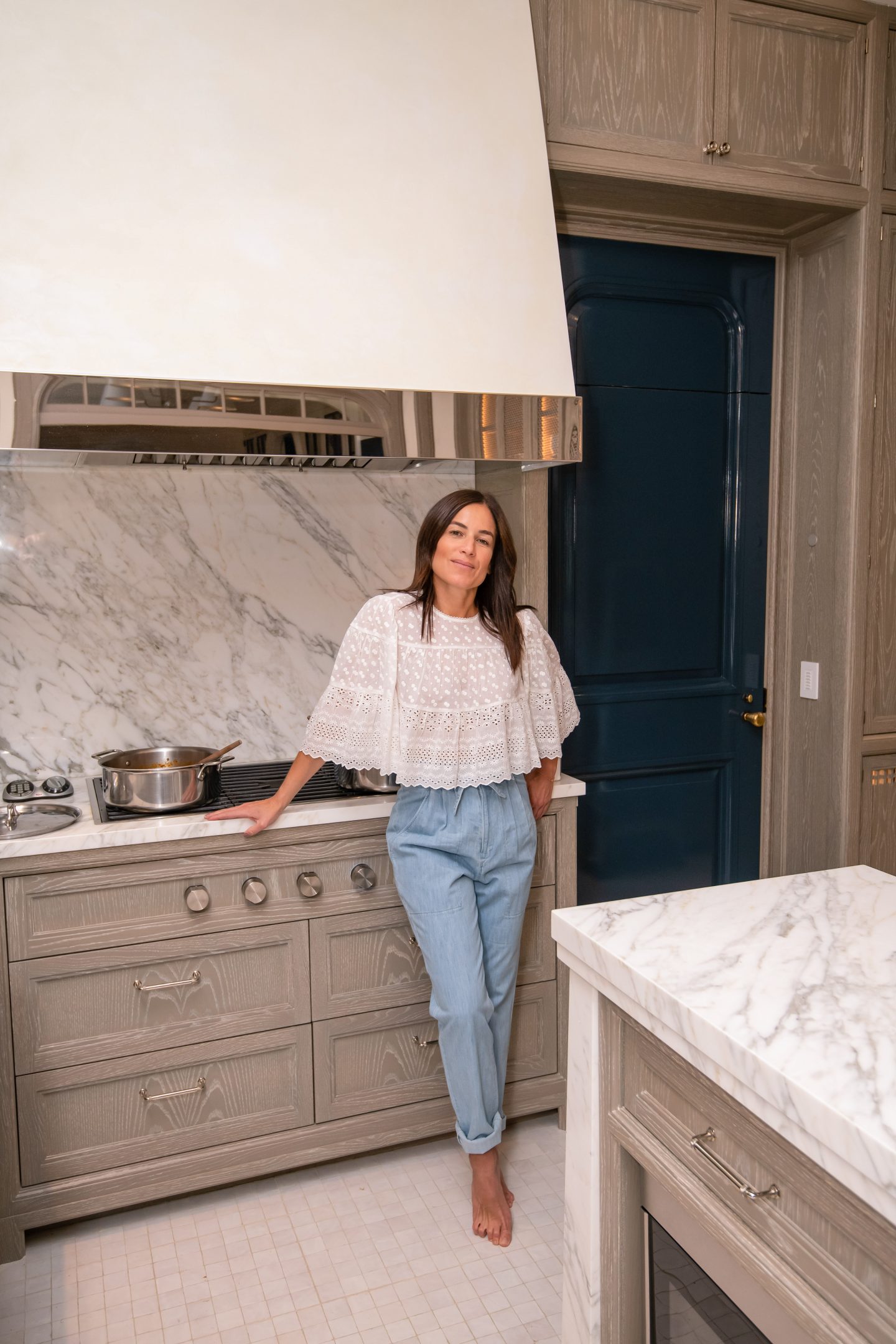 I thought I'd base this month's weekly recipes around the main event, as in the main dish. I feel like this is always the biggest challenge when creating a menu. After I settle on the main dish, all the sides, which are typically a vegetable or a grain, occasionally a Japanese sweet potato, fall into place.
Two of these recipes are actually a meal in itself so that makes life easy.
All these recipes are favorites that burst with flavor, so it's a win-win.

If you favor Indian cuisine, you will love this Sheet Pan Chicken Curry recipe that I came across in The Clean Plate cookbook. I find this dish satisfying and it happens to be a super clean dinner that has me feeling lighter the next morning. It's also easy to prepare as in I call this dish curry in a hurry:). Oh…One more thing…this recipe is for 2 people so I triple the ingredients.
Sheet Pan Chicken Curry
Ingredients:
3 garlic cloves grated
1 teaspoon curry powder
1/2 teaspoon garam masala
1/2 teaspoon ground turmeric
1/2 teaspoon grated fresh ginger
2 tablespoons coconut oil
1 pound, boneless skinless chicken breast, cut into 2-inch pieces
1/2 head of cauliflower, cut into about 2-inch florets
French cilantro leaves, to garnish
Directions:
Preheat oven to 425 F. Line a baking sheet with parchment paper.
In a large bowl, combine the garlic, curry powder, garam masala, turmeric, ginger, and coconut oil and work them into a paste.
Toss the chicken and cauliflower in the paste to coat. Spread the chicken and cauliflower in an even layer over the prepared baking sheet.
Roast for 15 to 20 minutes, rotating the pan halfway through.
Serve with pickled onions and cilantro
Pickled Red Onion
Ingredients:
1 medium red onion
3/4 cup water
1 tablespoon whole black peppercorns
1 teaspoon kosher salt
1 garlic clove, crushed
1-star anise pod
1/2 teaspoon coriander seeds
11/4 cups apple cider vinegar
4 drops of liquid stevia (not a stevia-based sweetener)
Directions:
Put the onion in a medium bowl and set aside.
Combine the water, peppercorns, salt, garlic, star anise, and coriander in a small saucepan and bring to a boil.
Remove from the heat, add the vinegar and stevia, then pour directly over the onions.
Let cool, then refrigerate.
The pickles are ready to eat as soon as they're cool.
These should last a few days stored in a covered jar or bowl in the refrigerator.
Za'atar Chicken Bowl
Another favorite meal of mine, also from The Clean Plate cookbook is the Za'atar Chicken Bowl Recipe – a delectable dinner option for all the Middle Eastern cuisine lovers out there. Here is the link for the cookbook – a worthy investment to add to your cookbook collection.
These next 2 recipes are from my friend Shirley Franco. Shirley always generously shares the best recipes with me and the best part is they only call for 2 ingredients. Does it get better than that?

Za'atar Lamb Chops
I make these za'atar lamb chops on Friday nights as part of my Shabbat meal. They are finger-lickin' good – as in melt in your mouth yumminess.
I order individual lamb chops as opposed to a rack of lamb because I like to coat both sides with za'atar spice.

Directions:
Rub the lamb chops with olive oil ( I use olive oil spray – much easier)
Season the lamb chops with za'atar on both sides.
I roast these in the oven but you can also grill outdoors to your liking.
Surprise Steak With Chinese Marinade
It doesn't get any easier than this Surprise Steak recipe. I order a surprise steak from my local butcher and place it in a large Ziploc bag. Next, I pour an entire bottle of Mee Tu's All-Purpose Chinese Marinade (Garlic Flavored) into the Ziploc bag. Alternatively, you can use an aluminum tin or glass pyrex – whatever you fancy.
I let this marinate in the refrigerator for a few hours and then I grill on the barbeque. During the winter I will use an indoor grill pan and then finish cooking in the oven but I think it comes out best when cooked on an outdoor grill.
Roasted Salmon with Sesame Teriyaki and Sautéed Scallions
I wish I could remember who shared this next recipe with me. I think it might have been my friend Vicki Sakhai, another fabulous cook. This Roasted Salmon with Sesame Teriyaki and Sauteed Scallions dish is soy good and easy to prepare.
Simply marinate salmon in Soy Vay Veri Veri Teriyaki Marinade for a few hours. While the salmon is marinating, I take 6 bunches of scallions, chop them finely and then sautee them in olive oil until they are crunchy but not burned – you must keep an eye on them while they cook.
Transfer the salmon to a prepared baking sheet (discard the excess marinade).
Bake at 400 for 12-16 min or until salmon is flaky and cooked through, bake times may vary by the thickness of salmon.
When ready to serve, sprinkle all the scallions on top of the salmon.
Picadillo
Last but not least is my grandmother's Cuban Picadillo recipe. This is a chopped beef dish that is bursting with flavor. It can be served over rice but my son likes to eat this with rice and guacamole in a hard taco. See here for the recipe.
Hope these dishes inspire you when planning out your next meals!
Bon Appetit!
Shop the post here: