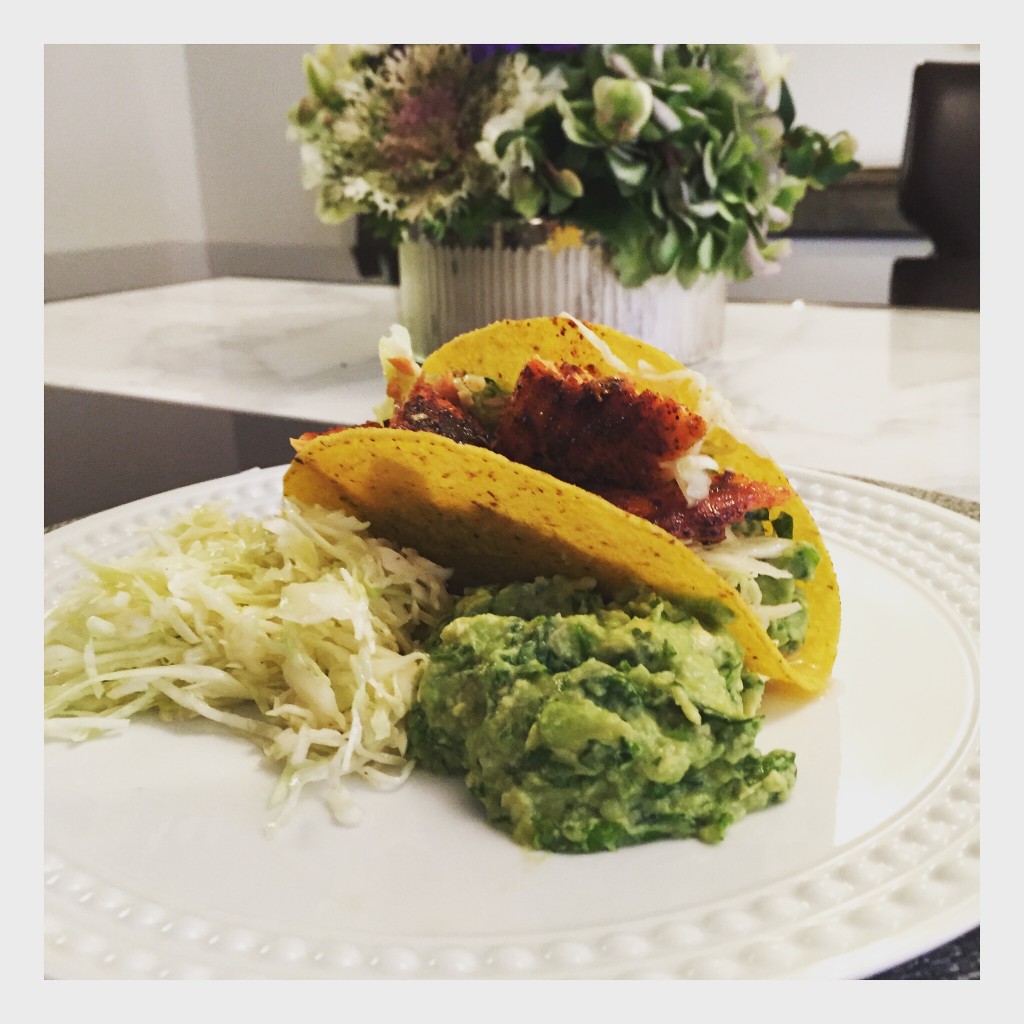 I'm a salmon lover. Sometimes I even feel like a salmon walking upstream. How many times have we heard the benefits of eating salmon? It's an excellent source of protein, omega 3-fatty acids and essential vitamins. Salmon is known to lower blood sugar levels, increase cardio vascular health, protect the nervous system and increases brain function. Wowza!!!
With all this fabulousness in mind, below are some of my favorite recipes. Too bad my husband is not a fan of this fish. BUT, I understand his aversion to the smell but hell, it really tastes too good!
Salmon Teriyaki
Marinate salmon fillets in Veri Veri Teriyaki Sauce for a few hours.
When ready to cook, remove fish from the marinade and broil according to your liking.
While the fish is cooking, chop six bunches of scallions and sauté until crispy.
Top fish with scallions and serve.
Oy Vey, A Spicy Version of Salmon Teriyaki (compliments of @vicxxdesigns)
Chop:
2 bunches of fresh dill
2 bunches of cilantro
1 jalapeno pepper
2 tbsp. of ginger
Mix with Veri Veri Teriyaki Sauce and toasted sesame oil to form a thick paste an place a thick layer on the fish.
Broil for 5-10 minutes and then bake at 400 degrees until crispy.
Blackened Salmon Tacos With Spicy Cabbage (Wiliam-Sonoma Taco Night)
Ingredients:
2 tablespoons all-purpose flour
1 1/2 tablespoons chili powder
1 tablespoon dark brown sugar
1 teaspoon each onion powder, garlic powder and smoked paprika
Kosher salt and freshly ground pepper
2lb center-cut salmon fillet, pin bones and skin removed
3 tablespoons olive oil
2 tablespoons sherry vinegar
1/2 teaspoon dijon mustard
1/4 small green savoy cabbage, shredded (about 2 cups)
8-12 flour or corn tortillas, warmed
Guacamole
In a small bowl, stir together the flour, chili powder, brown sugar, onion powder, garlic powder, smoked paprika and 1/2 teaspoon salt. Pat the salmon dry with a paper towel, then coat on all sides with the spice rub.
Heat 2 tablespoons of the olive oil in a nonstick frying pan over high heat. Add the salmon to the hot oil and cook, turning once, for about 5 minutes per side for rare. Transfer to a cutting board, cover loosely with aluminum foil, and let rest for about 10 minutes.
Meanwhile, make the spicy cabbage: In the bottom of a small of a bowl, stir together the vinegar and mustard and season with salt and pepper. Whisk in the remaining 1 tablespoon olive oil until well blended. Add the cabbage and toss to coat thoroughly with the dressing. Taste and adjust the seasoning.
Transfer the salmon to a platter and, using a fork, flake the salmon into large chunks. To serve, set out the platter of salmon along with the tortillas, guacamole and cabbage and let everyone create their own tacos.
"Bone" Appetite!!