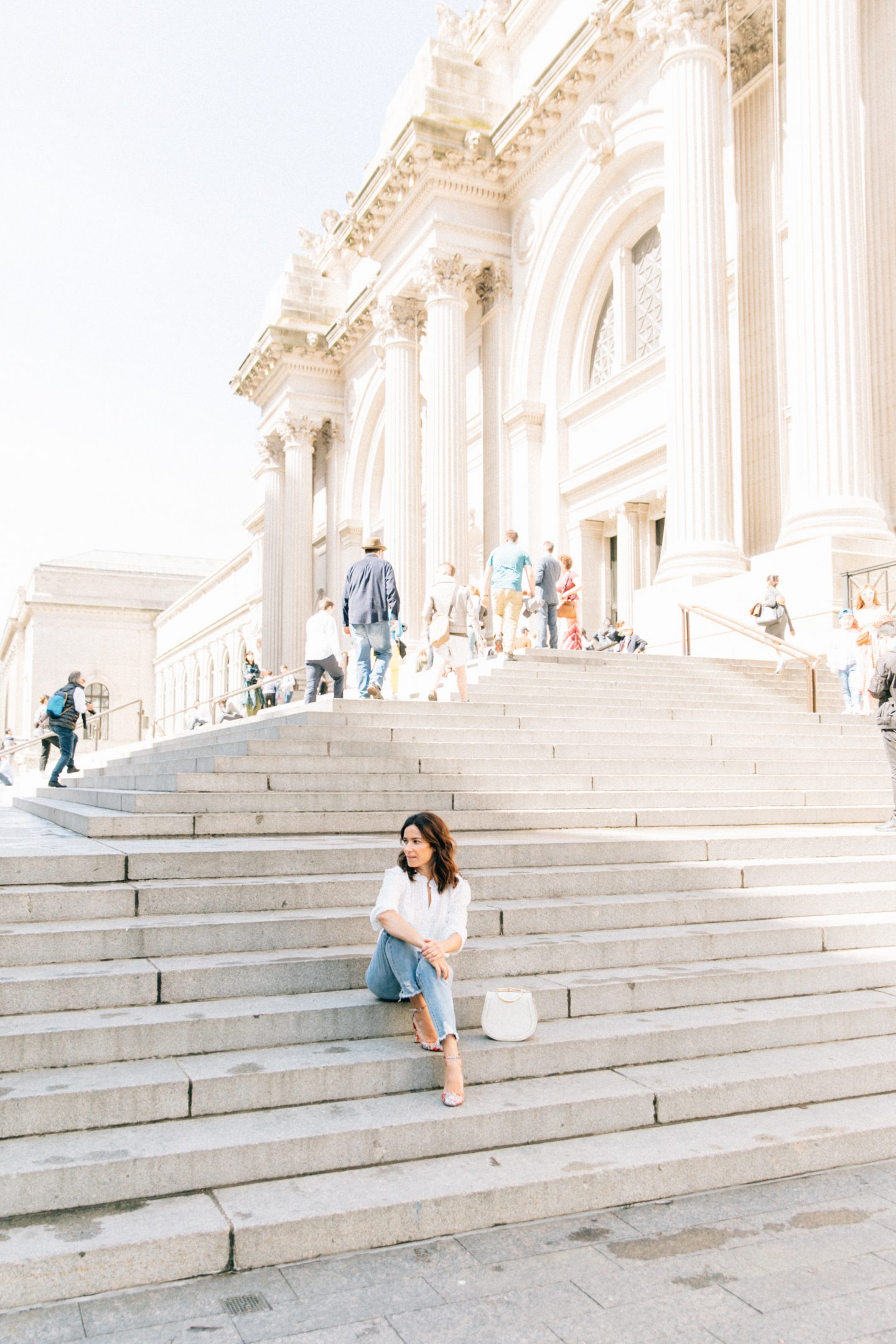 With summer coming to a close, Fall activities are on my mind. Taking into account our new normal, I thought I'd share some Fall social distance approved activities in and around NYC, both indoors and outdoors.
Never have I appreciated the idea of visiting an exhibit at a museum as much as I do now. All the things I used to take for granted as a New Yorker, are now so precious to me.
One of my best friends, Eleanor Cayre, who happens to be an excellent art consultant, recommended I visit the stunning Donald Judd show at the MOMA, now thru January 9th, 2021. Please note you must purchase tickets in advance (see here for details).
Another fabulous exhibit that Eleanor recommended (she always has great tips), is the Vida Americana, Mexican Muralist Remake exhibit at the Whitney Museum. This is happening now thru January 31st, 2021.
Until recently (actually last week), I had never heard of the Storm King Art Center, an outdoor sculpture museum located in New York's Hudson Valley. A dear friend told me she has plans to go in the near future and from the images online, it seems like this is a must-see, and… it just sounds so charming! Be sure to reserve your visit now as September is all sold out!
One last exhibit I'd like to get to is the Studio 54 exhibit, Night Magic at the Brooklyn Museum. This will be on display till November 8th.
September and October is prime apple picking time and it's also a great outdoor socially distant activity. I used to go with my kids when they were younger and I still, on occasion, continue to go with my daughter Vivian. See here for places to go apple picking near NYC.
I also thought I'd include an apple crumb pie recipe from @holy_kale and an apple crumb cake from @thehungryhippos_. I highly suggest you follow these two talented ladies if you already aren't doing so.
For those looking for a Fall Getaway, check out Town & Country's recommendations of Where To (Safely) Say Goodbye To Summer And Usher In The Fall Season.
It's 5 o'clock somewhere. Wish we could all hop on a plane and visit the wine country, but until then, it's worth checking out some of the beautiful Long Island Wine Country.
When googling some fall activity ideas, knitting seemed to pop up almost everywhere. Who knew? For those who have always wanted to knit a scarf or blanket, Here are 3 recommendations from a knitting aficionado friend of mine; Strings, Purl SOHO, and Argyle.
Last but not least, I'd like to visit The Edge which recently reopened at Hudson Yards. Edge is the highest outdoor Skydeck in the Western Hemisphere. How awesome is that!!
Any fall activities on your bucket list? Please share below!
Apple Crumble Pie
@holy_kale
Ingredients:
1 1/4 cup oats
2 tbsp maple syrup
1/4 tsp baking powder
8 tbsp vegan butter such as earth balance butter or betterine, cut into cubes

Filling:
4 apples thinly sliced
zest of 1 lemon
1/2 tsp cinnamon
1 tbsp maple syrup (optional)
Topping:
1 cup oat flour
1/4 cup old fashion oats
1/2 cup coconut sugar
1 tsp baking powder
1/2 tsp cinnamon
pinch sea salt
6 tbsp coconut oil or more vegan butter melted

Instructions:
1. Preheat oven to 375
2. Prepare preferred baking dish. Line a skillet with parchment paper, or oil a tart pan with a removable bottom.
3. In a food processor pulse the oats until it resembles oat flour.
4. Add remaining ingredients and pulse to create a cohesive dough.
5. Press dough into the pan and refrigerate for 10 minutes.
6. Then bake in the oven for about 15 minutes or until cooked in the center.
7. While the crust is in the oven, combine all the ingredients for the crumb topping.
8. When the crust is cooked, top with apple mixture then crumb topping.
9. Bake again for about 30 minutes or until the crumb topping is golden brown and apples are tender. Serve warm or at room temperature.
Notes:
1. I like to bake this in a skillet lined with parchment. It can also be made in a tart pan with a removable bottom.
2. This freezes well.
3. Feel free to use any combination fruit in the center.


Apple Crumble Cake
@thehungryhippos_

Crumb Topping:
1 and 1/2 cup oat flour
1 cup coconut sugar
1 tbsp cinnamon
1/2 cup coconut oil (melted)

Cake:
2 cups oat flour
1/2 cup brown rice flour
3/4 cup coconut sugar
1/2 cup coconut oil, melted
3/4 unsweetened apple sauce
3/4 cup almond milk
2 tsp apple cider vinegar
1tsp baking soda
3 tsp baking powder
1 tsp + 2 tsp cinnamon
2 tsp vanilla extract
1 chopped apple

Instructions:
1. First, make the crumb topping and set aside.
2. Make the cake, in one bowl mix wet ingredients, then dry ingredients in another bowl and combine the two.
3. Chop the apples and toss it with 2 tsp cinnamon and set aside
4. Now assemble, pour your batter into your pyrex, line up the apples and then add the crumble and bake on 350 for 35 minutes or until toothpick comes out clean.
Enjoy!