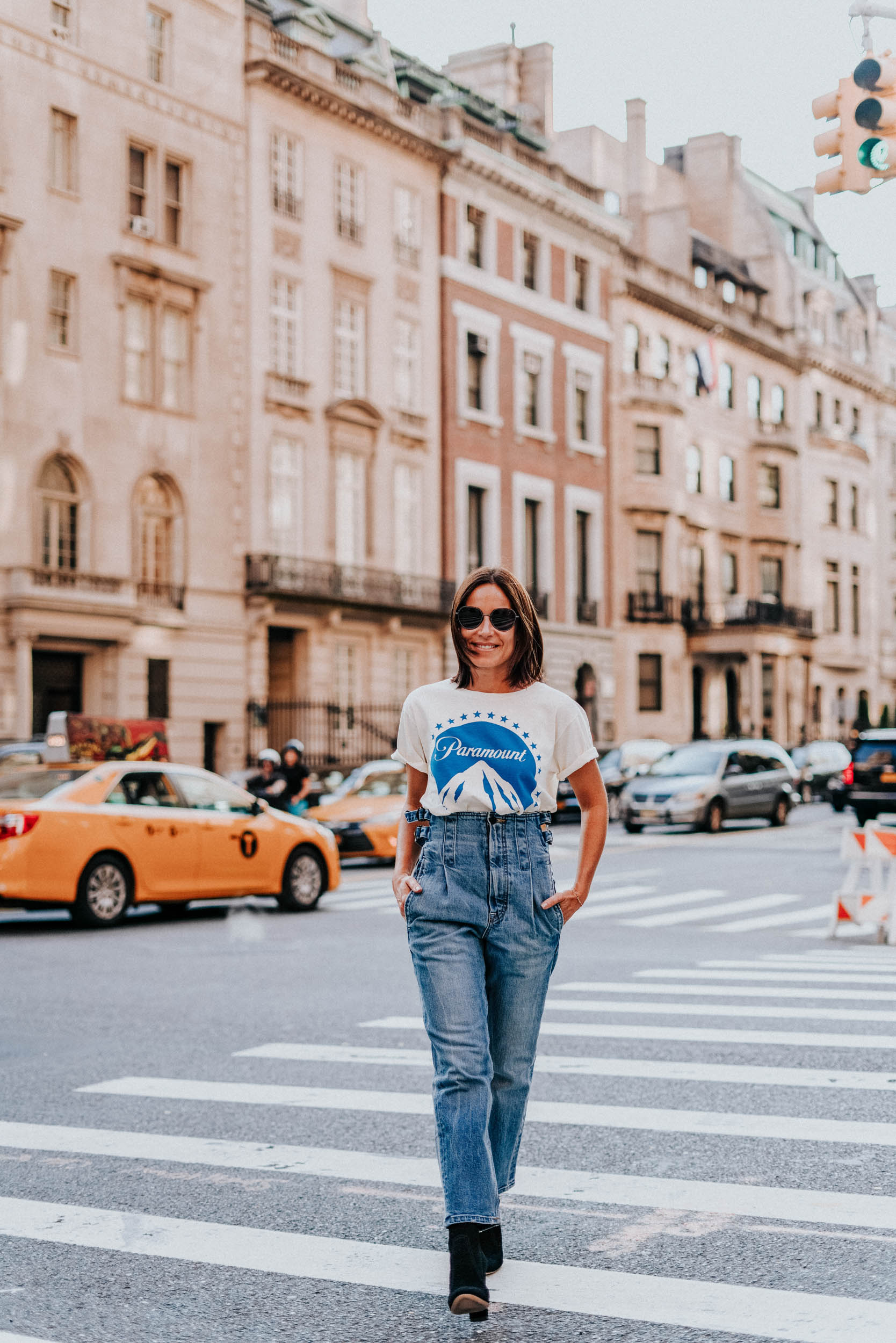 How do you spell score? C O L O V O S, as in I recently scored these Colovos high rise straight jeans from the My Theresa site.
Denim jeans are a serious part of my wardrobe so each season I'm always on the lookout to refresh and update my denim collection. When I came across these jeans in particular, my heart literally skipped a beat. I purchased them in both the blue and black denim shade in size 0 and 2 to compare and let me just start by saying, these jeans are without a doubt a MUST HAVE. One of the coolest jeans I've bought in a while!!!
They are so flattering! How you ask? Let me count the ways…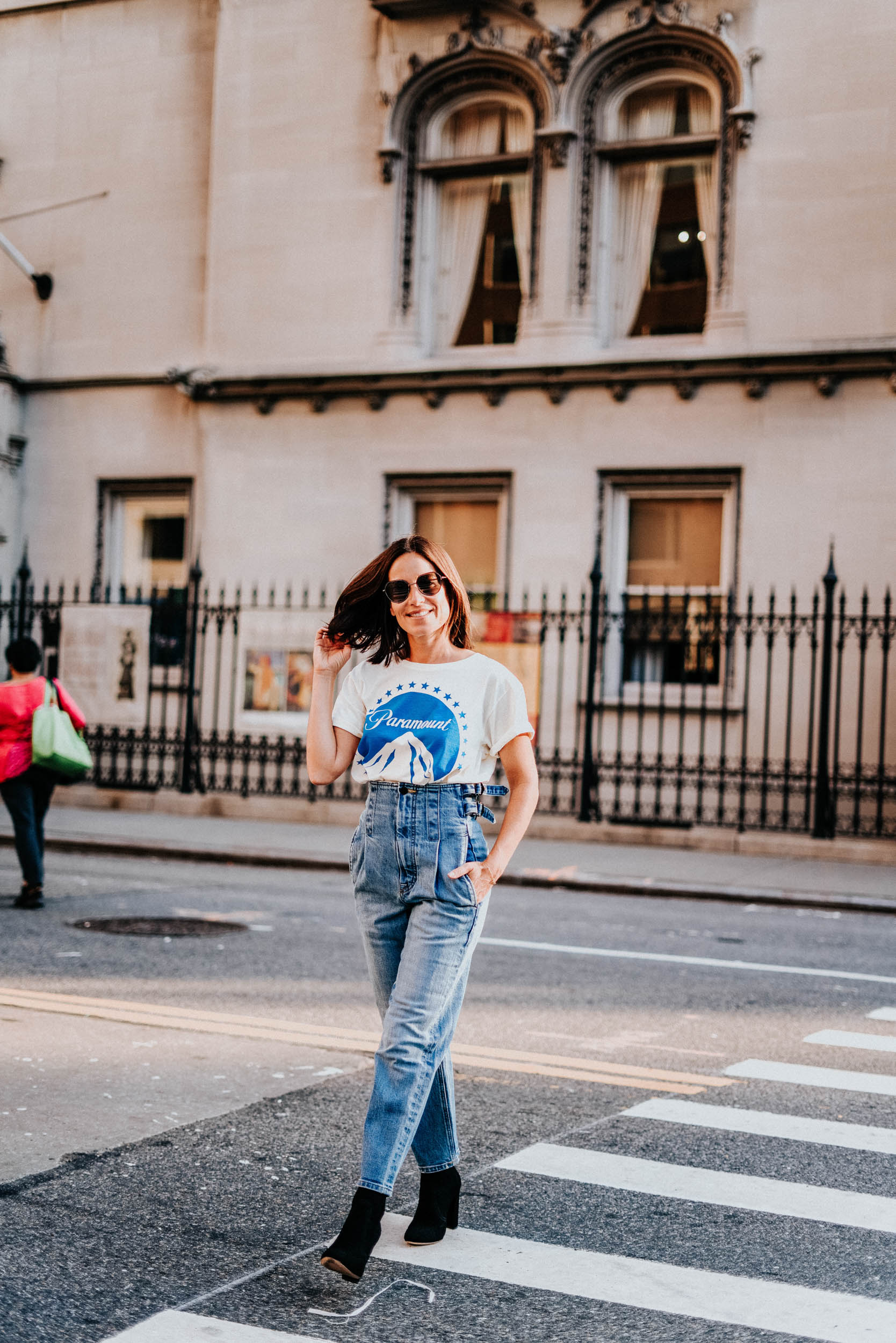 I always love a high waist as it gives a great shape and as this is probably the most narrow part of my figure, I try to play up that feature. I love the belt detail, the wash and I'm a huge fan of the tapered leg. They hit at the perfect length for me as well – short enough to wear with flats or sneakers, yet the perfect length to wear with heels or ankle booties like I styled them here.
I paired these denim jeans with a Gucci tee but any sweater or blouse will work, tucked in of course.
I kept the size 0 in blue even though they were a bit snug as most denim give a little (I hope) and a size 2 in black ( yes I love them that much) to give myself the necessary wiggle room come winter if ya know what I mean.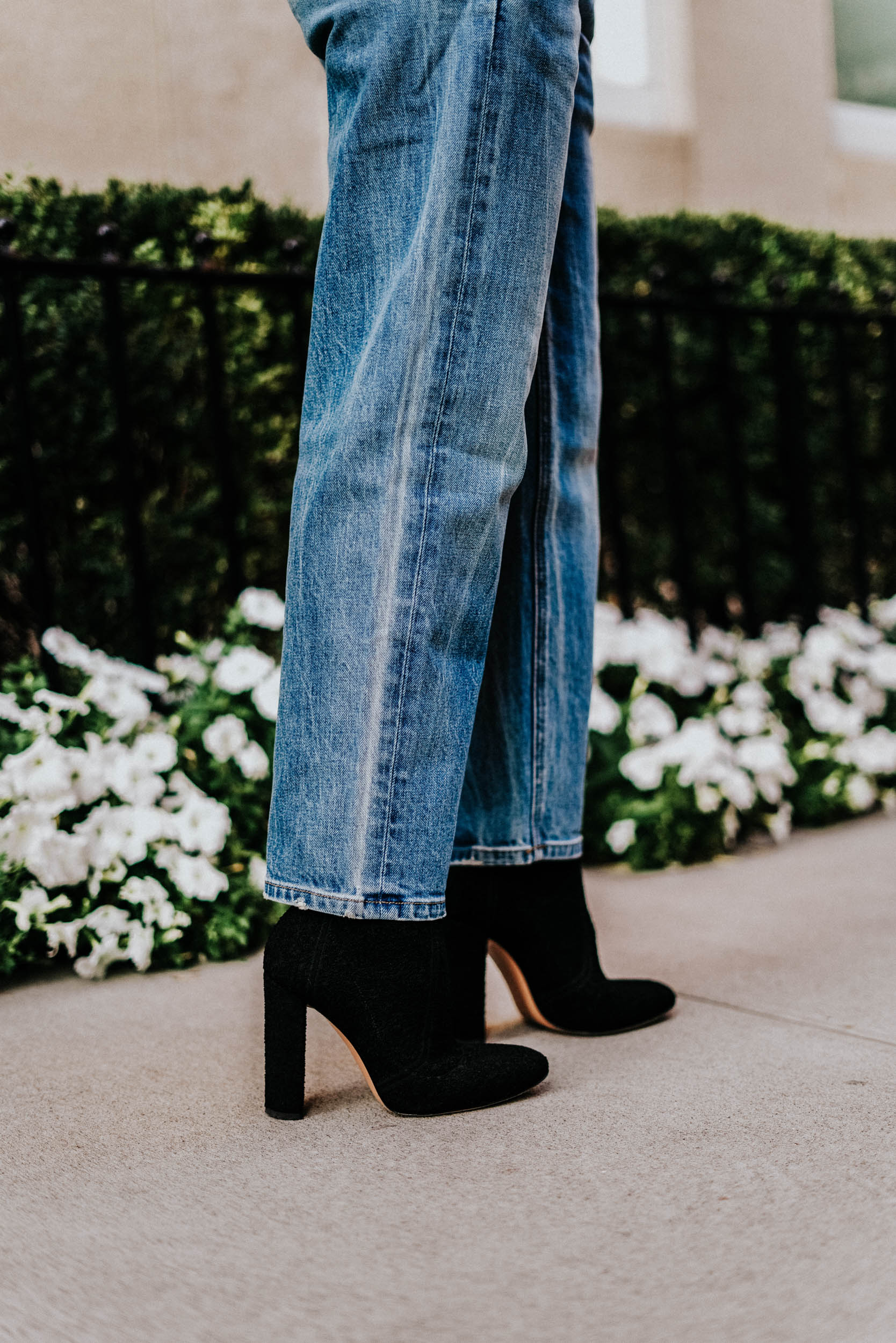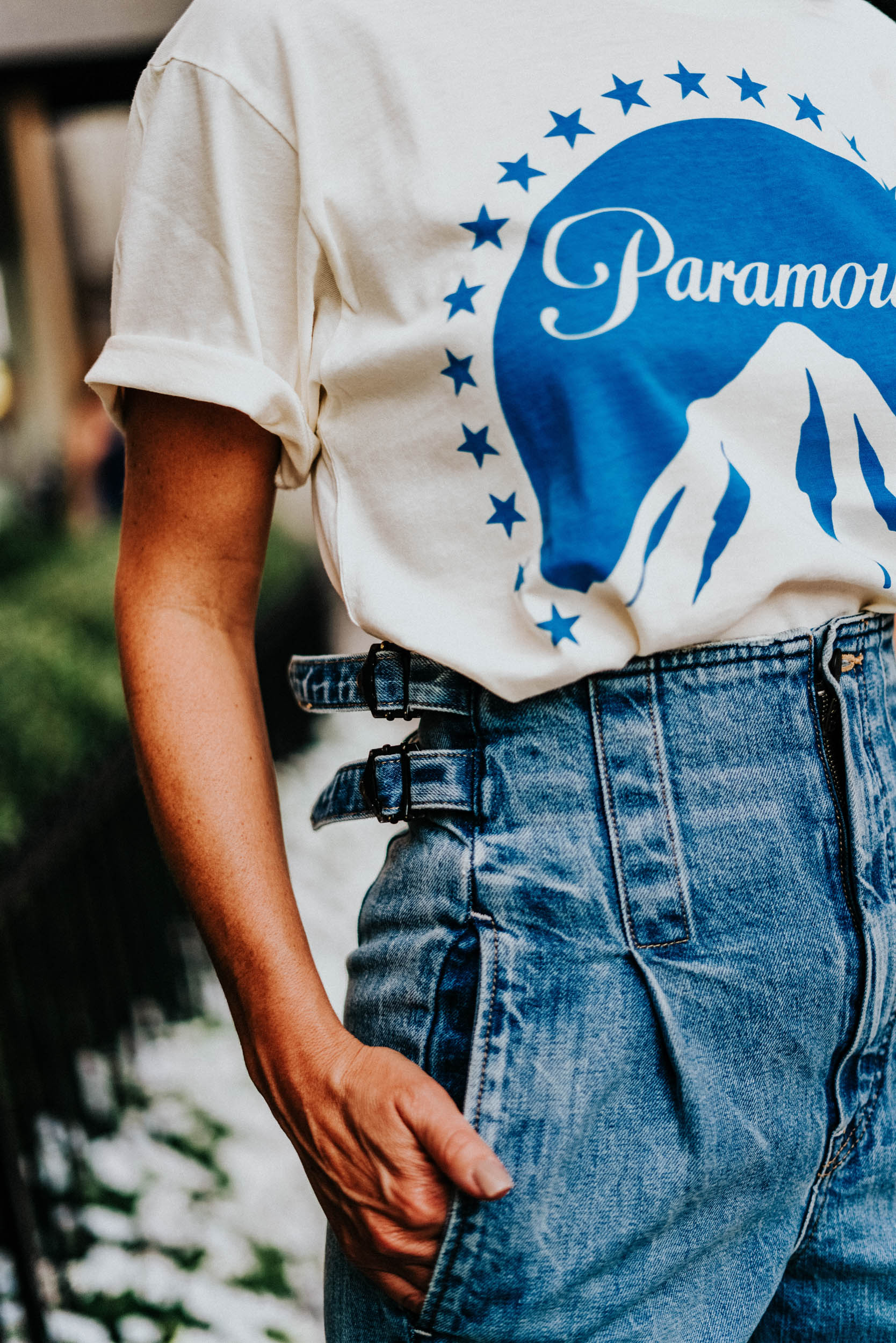 I had never heard of the brand Colovos before discovering them on the My Theresa site. I did some research on this brand and read that this husband and wife duo team were former creative directors at Helmut Lang – pretty cool!
When I purchased these jeans, they became my inspiration for this post as I wanted to highlight designer denim – something that we may not give enough credit to but well deserved.
Designer denim seems to be on the rise and many of them are killing it.
I recently saw a friend wearing cropped denim blue jeans by The Row and loved them. You can expect the same classic and timeless styles with their jeans as you do with their ready-to-wear collection. Though they are on the pricier side, jeans are my daily uniform so worth the investment. I tried these on and they were not cropped on me but more of an ankle-length – works for me! I want to note that these are a bit lower waisted for those who have a high waist vs. low waist preference.
Another insane designer denim jean I'm obsessed with are these Mugler paneled high waisted jeans. How freakin awesome are they?? This is the first season I came across denim by designer Mugler but apparently these paneled jeans are a signature style for him. Trés cool!
For a more relaxed, trouser style, these Acne light wash denim jeans seem pretty dope.
Isabel Marant shows a faded denim black straight leg which has an effortless je ne sais quoi style to them. I'm a big fan of the brand so excited to give these a try!
Here are some tips when purchasing denim:
When you find a pair of jeans you love, buy two (ahem)
Be open to trying new styles and designers
Length can always be altered and if you do – be sure to request an original hem
Use a rearview mirror to check out the size and placement of back pockets. According to the pros, pockets should sit right above the crease of the bottom to really make your backseat look slimmer and more lifted.
Make sure the front lays flat, sans excess fabric for a clean, slim look.
What are your favorite denim jeans this season? Please comment below!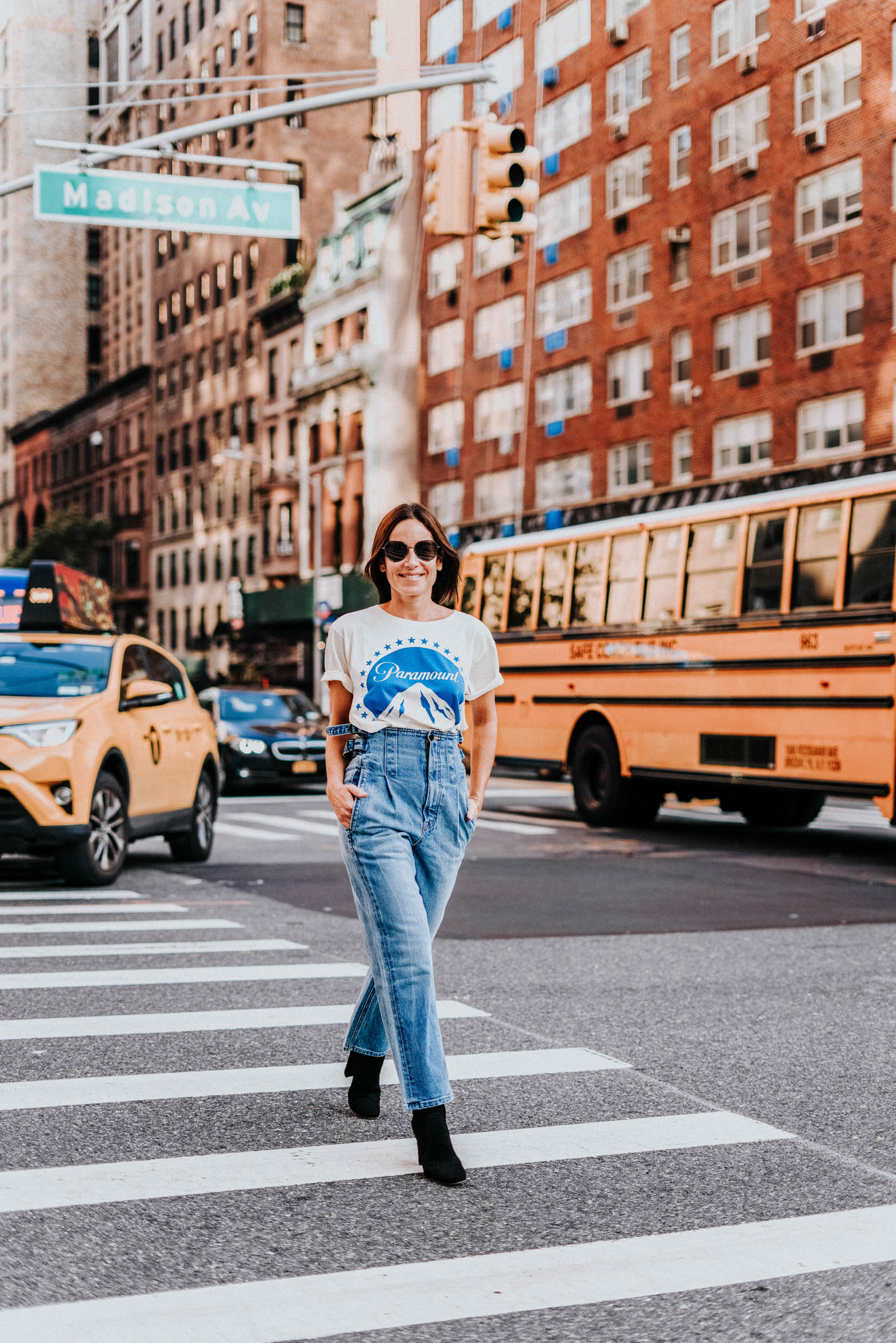 Shop blue denim here:

Shop black denim here: