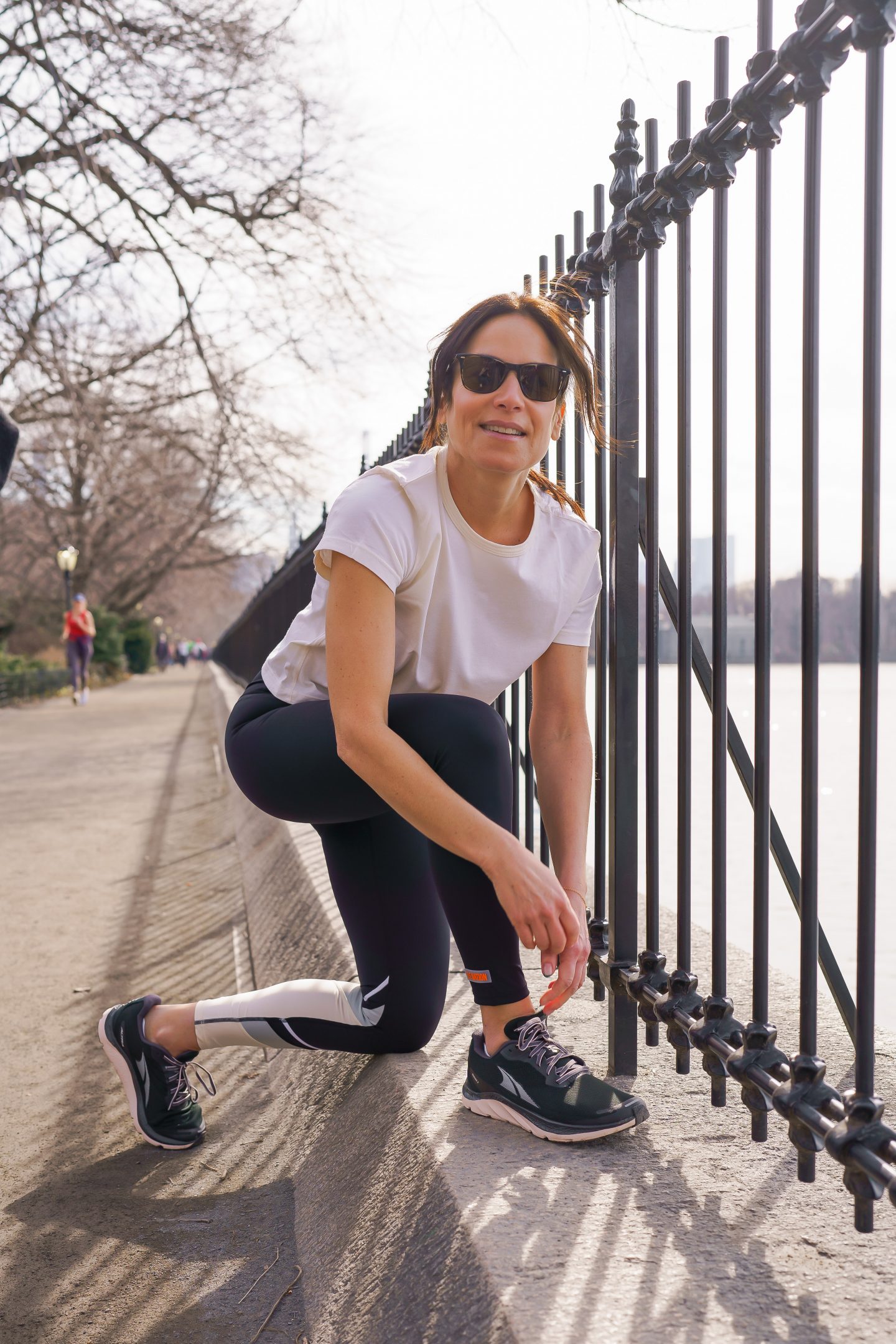 In continuation of last week's athleisure theme, I'm excited to share 7 workout gadgets I regularly use during my pilates and toning sessions.
I'm also thrilled to highlight 2 new purchases I have recently included in my wellness routine + 2 new wellness spots I visited, not to mention the handy dandy app that will help you discover and book all things beauty and wellness – you're welcome:).
Bala bangles are what I mainly incorporate into my workouts. I wear them on my hands and wrists for added resistance and when I am in the mood for an outdoor "power" walk. For reference, these Bala bangles are available in both 1lb and 2lb weights.
This verdatile pilates ring is an accessory I always enjoy including in my routine. It can be used to tone and strengthen abs, inner thighs, legs, and arms.
Another fitness accessory that is hella effective and increases the intensity of my workouts are these Bala exercise sliders. Think mountain climbers, curtsy lunges, and plank variations. Feeling the burn just thinking about this!
When it comes to cardio, I LOVE to jump rope. It's one of those things that you can do anywhere and is easy to pack when traveling. My go-to jump rope is by Amanda Kloots Made with a non-coil rope material and rose–colored handles, it's adjustable for any height. It's also m
Onto self-care!
A holistic expert that I work with, Molly Rose Health, recently recommended the Higher Dose Infrared Sauna Blanket. Let me just say that this piece of equipment has been a game-changer. I find it to be extremely relaxing and… I always appreciate a good post-glow session. Benefits include a boost to the immune system and detox. If you do decide to splurge, please take the time to read the instructions but in the meantime here are a few things to note.
Place a yoga mat underneath the blanket
Let the mat heat up for 10 minutes before use
Wear a cotton long-sleeve tee, pants, and socks
Do not use it for more than 45 minutes
It's also recommended not to set above level 8
Another self-care purchase I am thrilled about is Pursoma's detox dry brush. This is the first dry brush that does not feel like self-inflicted pain and yet you arrive at the same results (i.e. removes dead skin, stimulates healthy lymphatic drainage and rejuvenates the skin).
If you live in NYC here are 2 new beauty/wellness spots to put on your radar:
Vicki Morav – Though Vicki is most famous for her signature facials, I recently paid a visit to her new magnificent space on the UES for a luxurious infrared sauna experience. Other health and wellness services include Chromo Therapy, Intermittent Hypoxic Training, and Oxygen Cell Gym.
Sage + Sound – This UES wellness and beauty haven is your one-stop – shop for all things beauty and self-care including non-toxic/clean manicures by Sunday, Lymphatic massage by IMDB beauty, and Tracy Martyn facials to name a few. They also offer a variety of meditation and mindfulness classes. See here for their complete schedule.
Lastly, if you're not familiar with the beauty and wellness service app – Skoop, this is so worth the download. A recent discovery of mine, Skoop offers a highly curated list of NYC-based beauty and wellness treatments that can easily be scheduled. The app is very user-friendly – I just booked my first massage that I can't wait to experience! For any first-time users of the app, be sure to use the code FORTUNE when booking your first service and receive 25$ off your first treatment.
What are your favorite NYC-based wellness, self-care, and beauty go-to's in New York?
Please comment below!