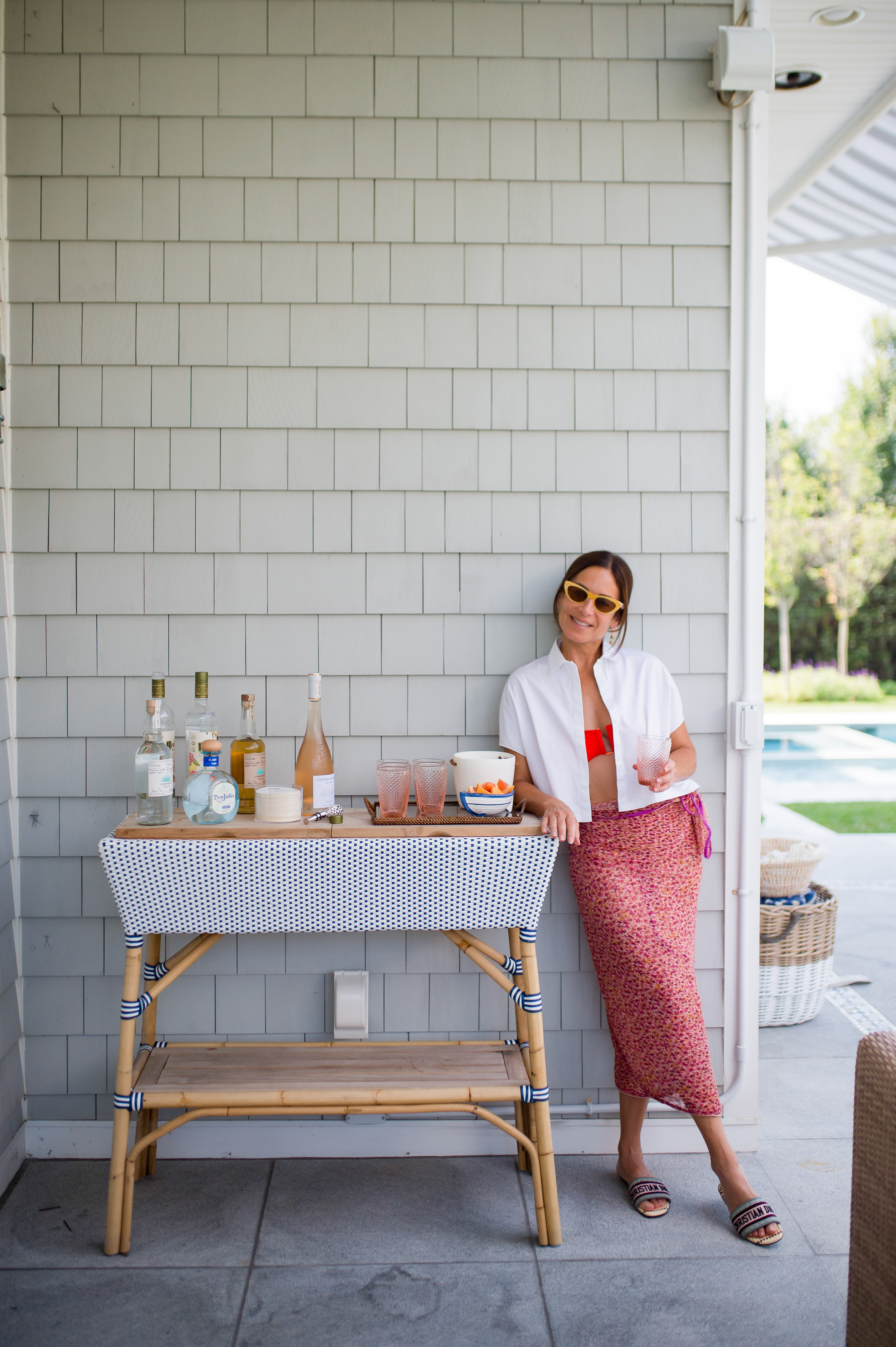 You know that quote it's 5 o'clock somewhere? 
I happen to love that time of day especially come the weekend when friends drop by for a sip and see. I always make sure and stock up on nibbles so that I'm prepared for casual summertime hosting.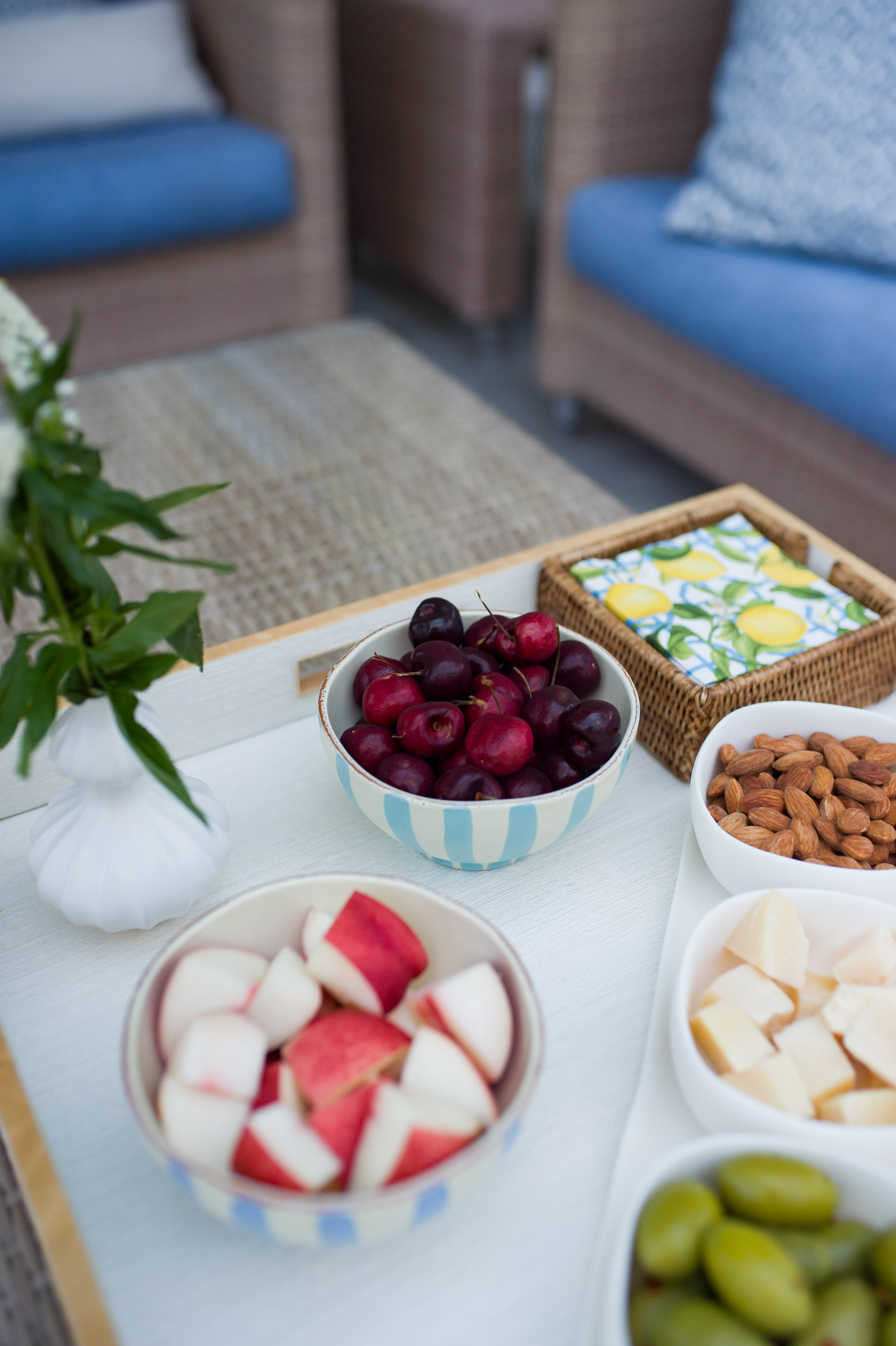 I set my outdoor table with my Aerin Lauder serving tray and use my Tina Frey trio dish bowl for nuts. My go-to's are roasted and salted almonds and cashews and I love to serve wasabi peas for color and spice.
I also cut up parmesan cheese into cubes as well as sliced nectarines and peaches or cherries. I serve these in painted ceramic bowls which I've picked up along the way. Olives are always a must and I have an assortment to choose from.  Cut crudité are essential and include jicama, carrots, cucumbers, assorted colored peppers, and sugar snap peas. I either have carrot ginger dressing, (see here for other salad dressing recipes) guacamole or tahini on hand as dips.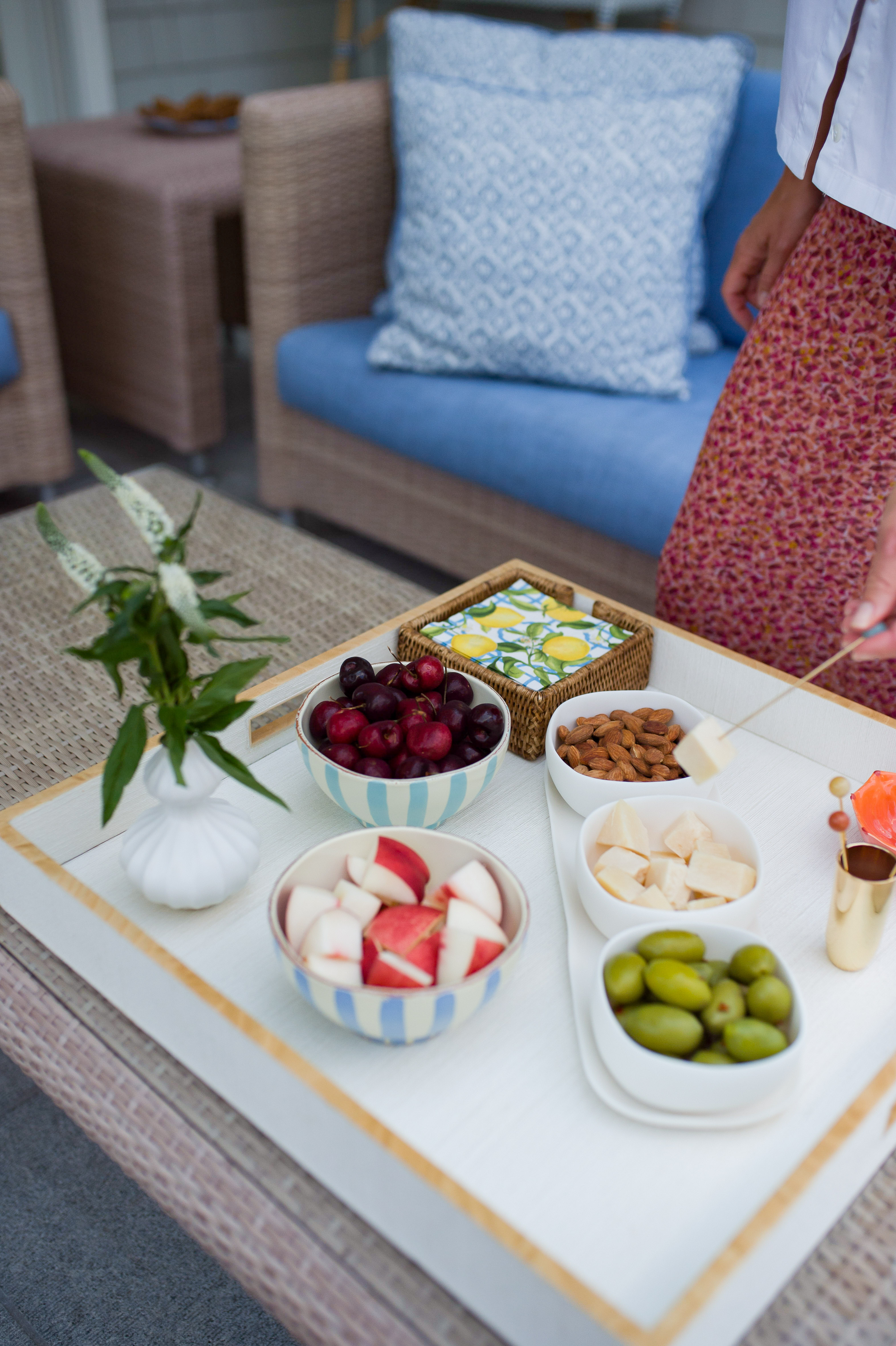 Hearts of palm, marinated artichokes, mini mozzarella balls, and roasted peppers make for a great antipasto platter. For a touch of sweetness, I will add dried strawberries which are my absolute favorite (ps. I keep these in the freezer), dark chocolate covered almonds as well as biscotti. 
I try to choose options that are healthy-ish, colorful and easy. I take pleasure in artfully arranging the platters which have become second nature to me.
As much as my guests hate it when they think I'm fussing over them, I really take pleasure in the process.
Along with the crudité, I serve drinks on either my Serena and Lily Bar or on an outdoor side table. I recently purchased these pink drinking glasses from Parci Parla as well as the Tina Frey ice and wine buckets which my husband loves because they don't sweat.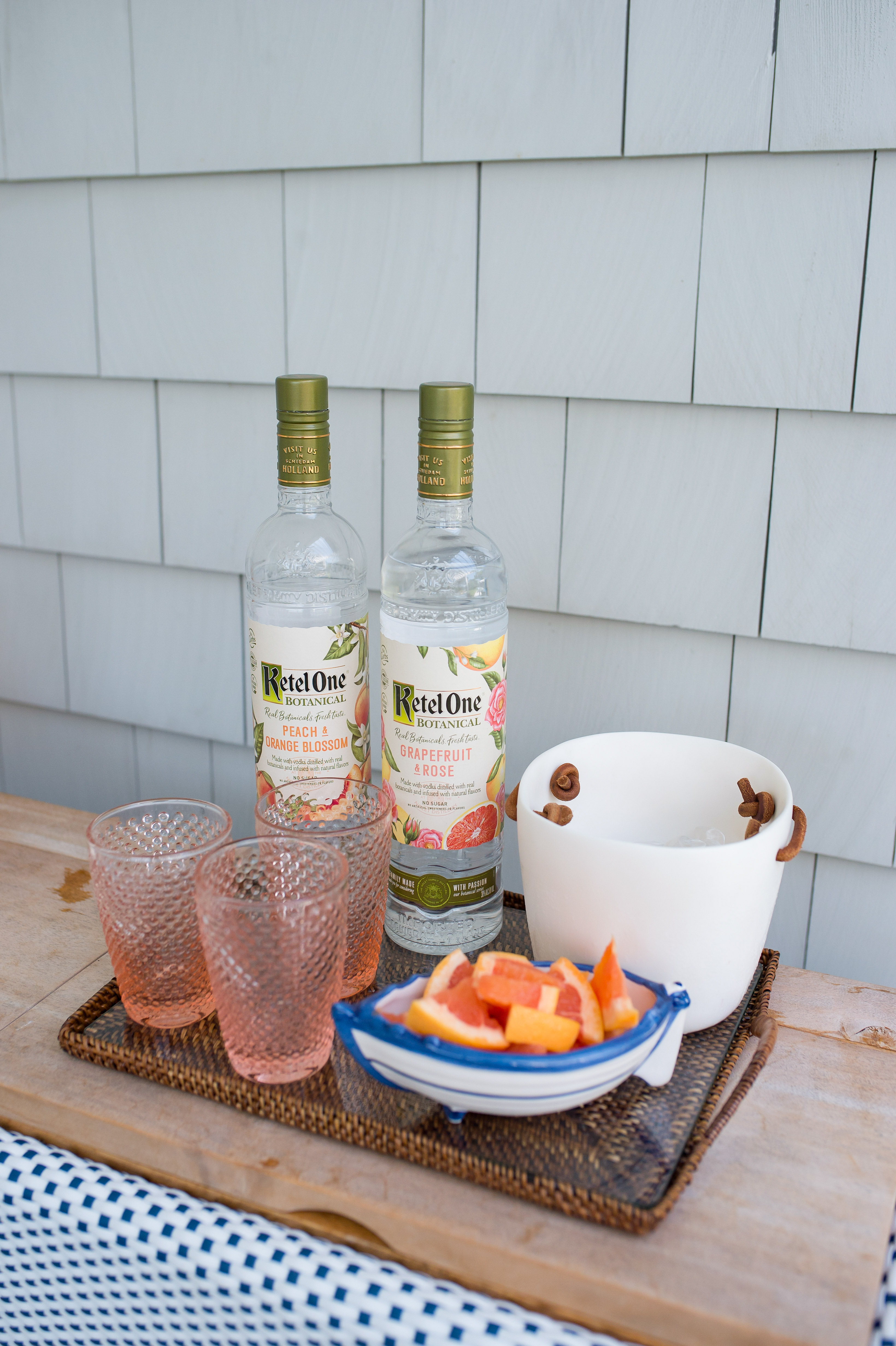 Last but not least, are these lemon printed napkins by Caspri which is as close as I'm getting to Capri this summer. I also always make sure to have cocktail picks and a tiny dish for pits.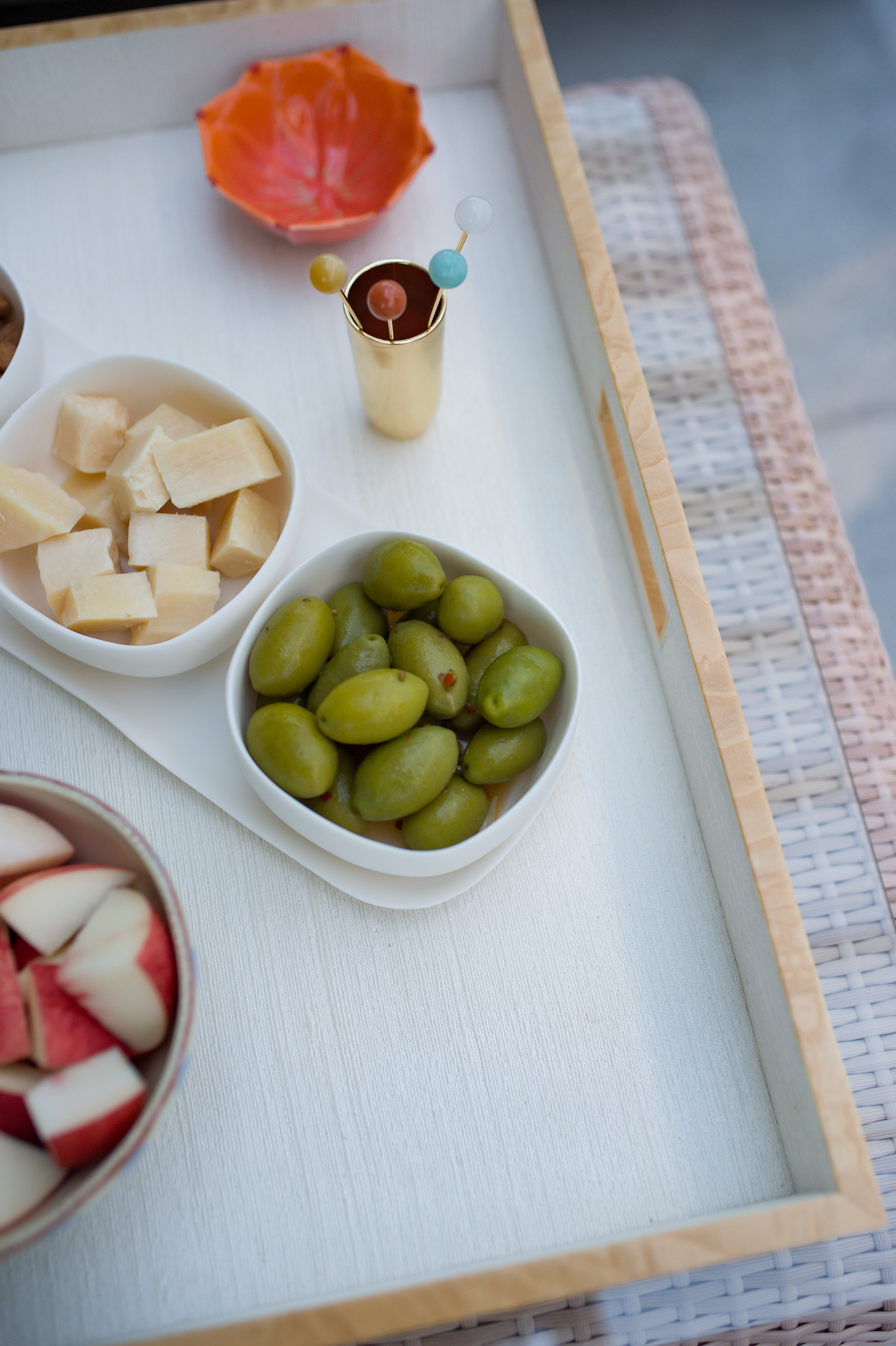 The most important ingredient is an open door and a welcome smile!
Happy Summer!
What are your go-to dishes for casual summertime hosting?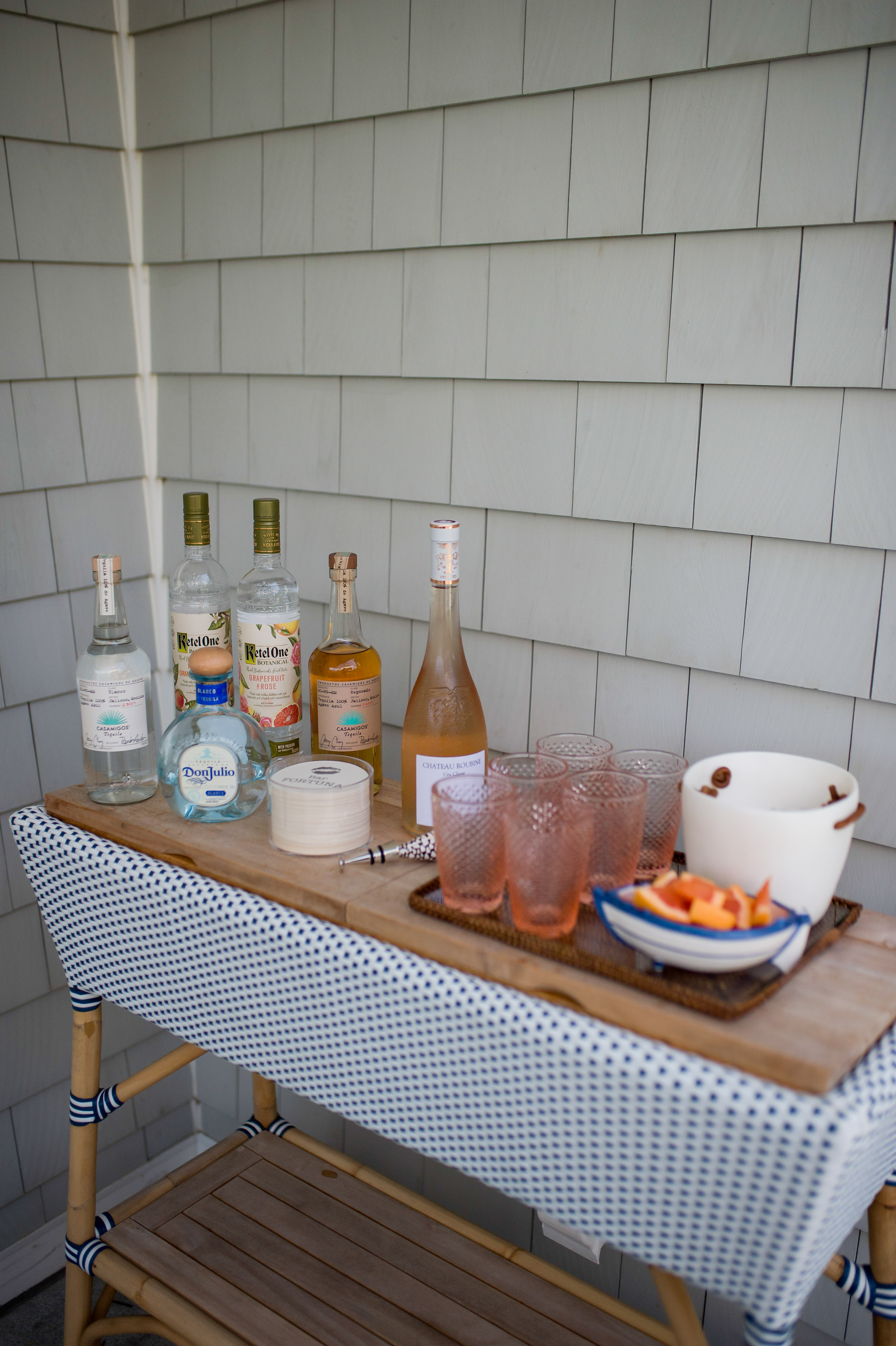 Shop the post here: