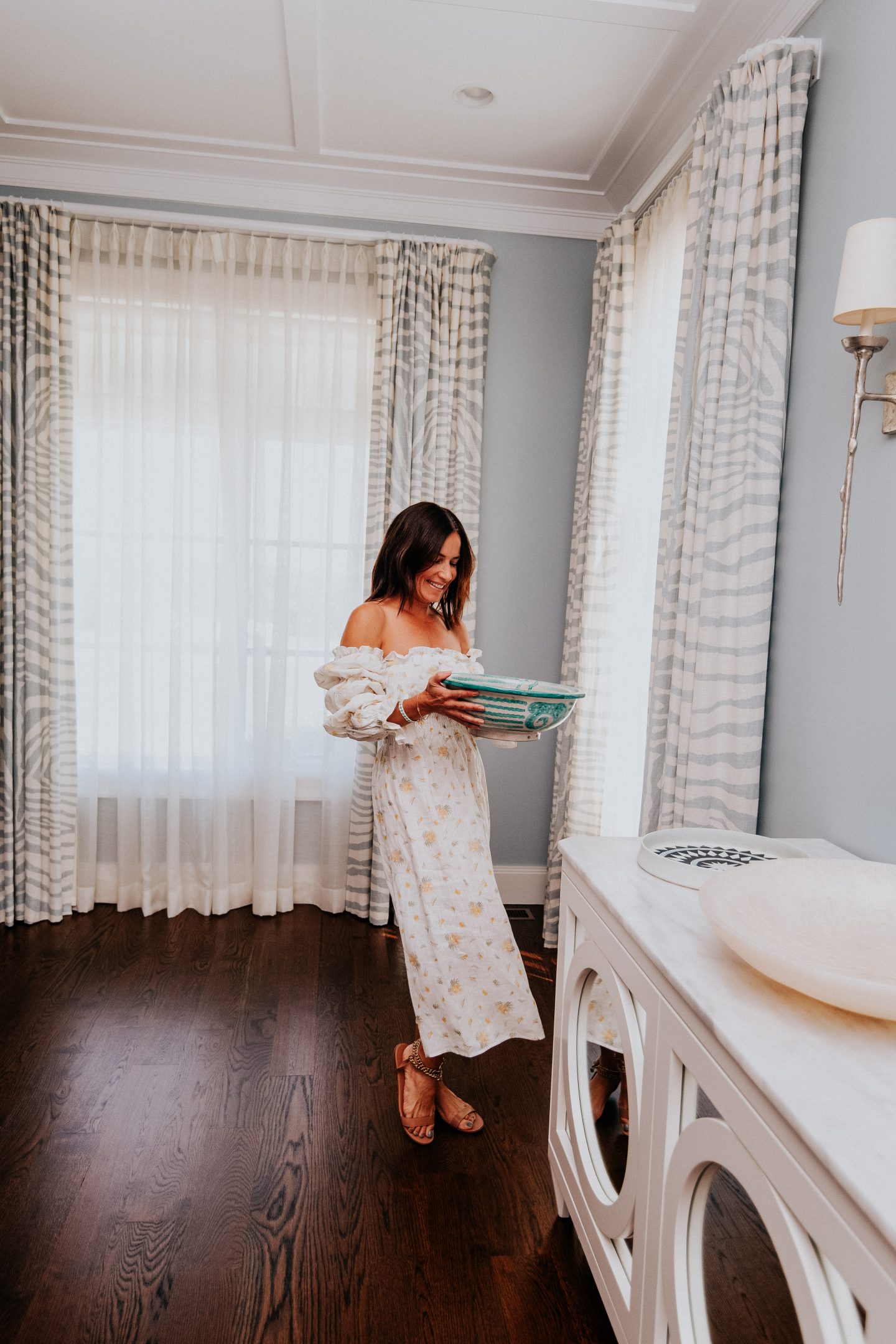 A couple of weeks ago as I was making my favorite chicken curry recipe, it dawned on me that I never shared this flavorful Indian inspired dish with you guys. Shame on me! I'm not sure how I let that happen but I guess it's never too late to give you the dish on this chicken curry hit, especially for all the curry lovers who happen to be reading this.
The credit for this Chicken Curry With Cashews recipe goes to my friend Marcy Sakhai who generously shared this recipe years ago when I was desperate for some dinner diversity. If you like spicy as in, cumin, ginger, and cayenne, you will be in curry heaven.
A few things to note…

1. You can serve this dish over rice or even cauliflower rice to complete the meal.

2. I prepare this dish with chicken cutlets instead of chicken pieces. Be sure to ask your butcher to cut the chicken cutlets into the smallest possible cubes.

3. This recipe calls for butter but I substitute with olive oil. You may also use Earth Balance Butter if you wish.

4. I also substitute the whole milk yogurt for a vegan yogurt as I don't cook meat and dairy together for kosher reasons. My friend Marcy makes this dish without the yogurt but I like the creamy texture.

5. If you or someone in your family is allergic to cashews, you can totally omit them and it will taste just as yummy.
When I tell you I make this on repeat, I kid you not. Somehow, I always misplace this recipe and so I need to thank Marcy for putting up with me and graciously sending me the recipe over and over again.
Hope you enjoy this dish as much as we do!
Chicken Curry With Cashews
Ingredients:
1/2 stick (1/4 cup) unsalted butter
2 medium onions finely chopped (2 cups)
2 large garlic cloves, finely chopped
1 tablespoon finely chopped peeled fresh ginger
3 tablespoons curry powder
2 teaspoons salt
1 teaspoon ground cumin
1/2 teaspoon cayenne
1 (3 1/2 -4-lb) chicken, cut into 10 serving pieces
1 (14.5oz) can diced tomatoes
1/4 cup chopped fresh cilantro
3/4 cup cashews
3/4 cup plain whole-milk yogurt

Directions:
1. Heat butter in a 5 to 6-quart wide heavy pot over moderately low heat until foam subsides, then cook onions, garlic, and ginger, stirring until softened, about 5 minutes.
2. Add curry powder, salt, cumin, and cayenne and cook, stirring 2 minutes.
3. Add chicken and cook, stirring to coat, 3 minutes.
4. Add tomatoes, including juice, and cilantro and bring to a simmer, then cover and simmer gently, stirring occasionally, until chicken is cooked through, about 40 minutes.
Just before serving:
5. Pulse cashews in a food processor or electric coffee spice grinder until very finely ground, then add to the curry along with yogurt and simmer gently, uncovered, stirring, until sauce is thickened, about 5 minutes.
Cook's note:
Curry, without yogurt and cashews, can be made 5 days ahead and cooled completely.