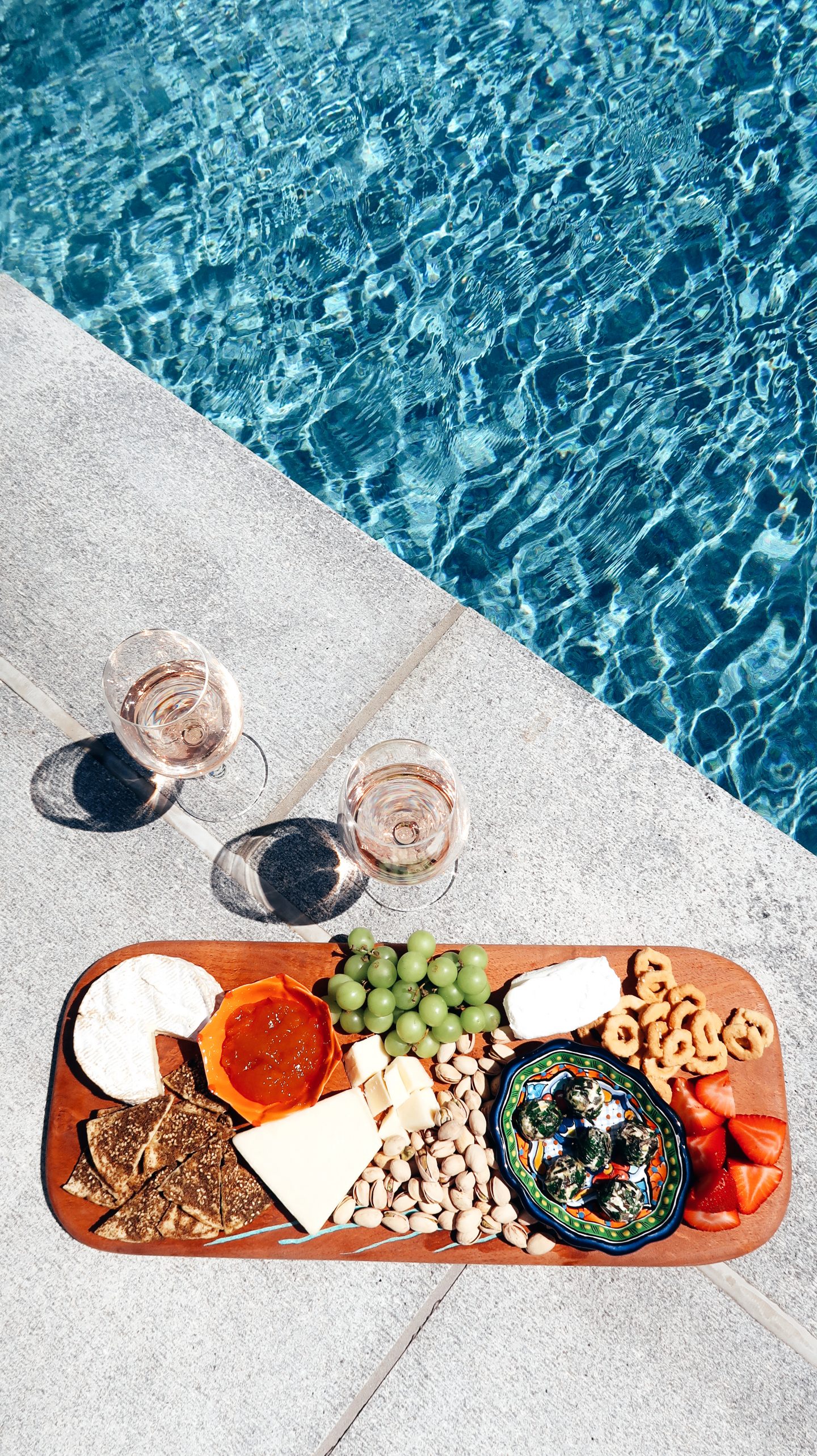 There is something dreamy, perhaps aspirational about creating a beautiful cheese board, especially if you're a cheese lover like myself. They're artistic, aesthetically pleasing to the eye, and transport me to romantic locales like the vineyards and countryside of Provence and the olive groves of Tuscany. Important to note: I haven't been to either locale just yet but I've watched enough movies and read enough books to use my own imagination.
When it comes to entertaining, creating a beautiful cheeseboard is a chic and quick way to feed your guests as it's all about presentation. Just be sure your pantry is stocked with the right accouterments. Think nuts, preserves, olives, gourmet crackers, and dips such as artichoke, sundried tomatoes, and olive tapenade. When it comes to cheeses, I love to mix it up with soft and hard cheeses like camembert, goat cheese, Parmesan, and cheddar to name a few. The options are endless and the more color you invite on to your board, the better!
These days, you can find visual inspiration on Pinterest and Instagram – the possibilities are endless! A couple of years ago, when I first became interested in perfecting the art of the cheeseboard, I reached out to 3 food bloggers for mouthwatering tips that you must check out here.
When it comes to choosing a cheeseboard, it's all about personal preference. Some prefer a round shape, some rectangular, some oblong and some, well yes, pineapple-shaped. I went ahead and checked out many many sites and rounded up my favorites below. Most are made of wood, but I've also included cheeseboards made of ceramic, marble, and glass.
Shop cheeseboards here:

Of course, no cheeseboard sampling is ever complete without a glass or two of wine, which is why I went ahead and also rounded up my favorite wine glasses. For purposes of this post, my focus is on the colored glass as I think they're more stylish and interesting. Drinking wine has never been so fun (and colorful).
Shop colored wine glasses here:

I did include a few clear options for those who prefer the classic wine glass.
Shop clear wine glasses here:

Shop cheeseboard accessories here:



Not sure about you, but I'm hungry (and thirsty, wink wink).
Shop the post here: