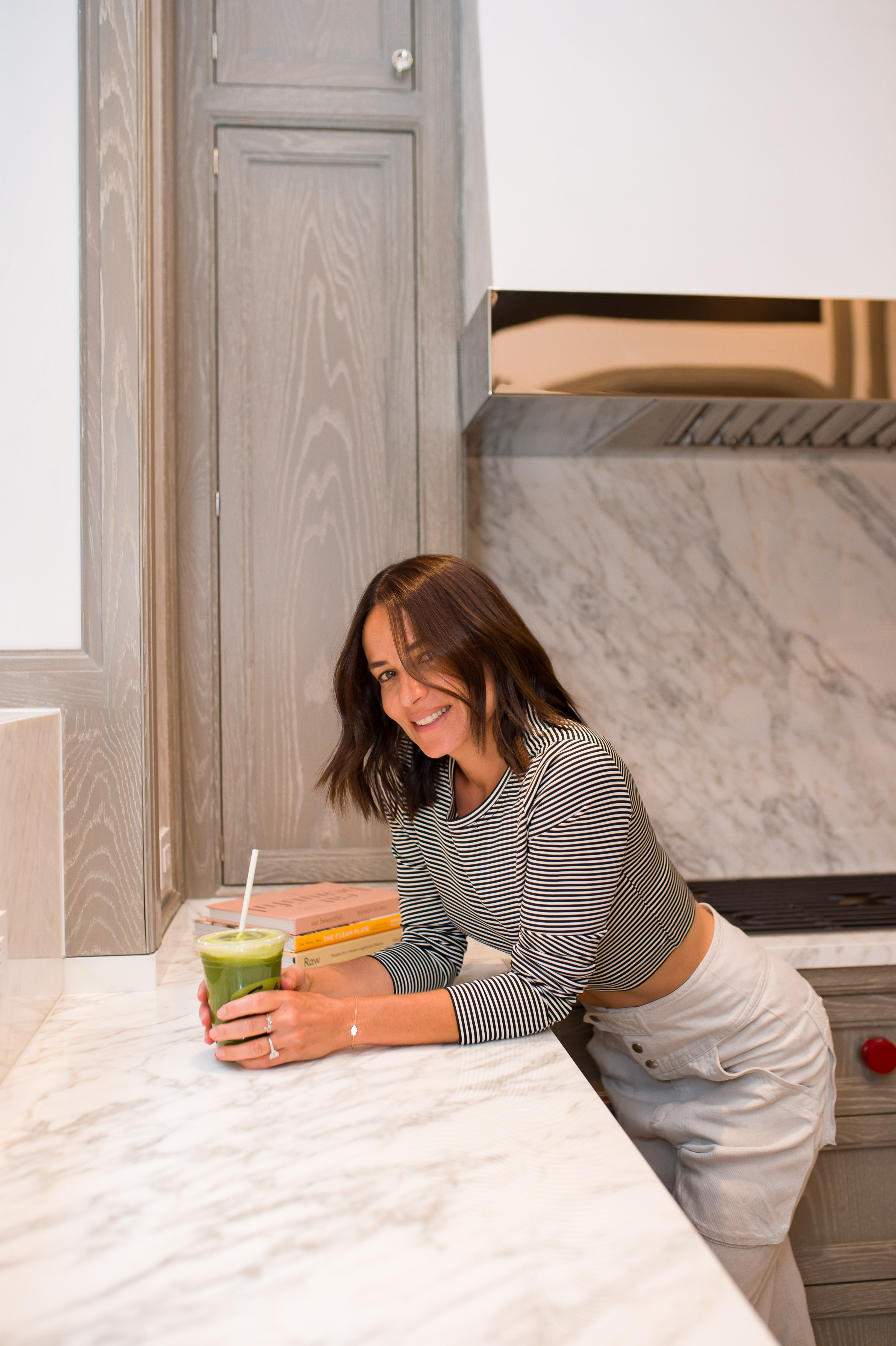 About two years ago, I went on a Groundsea Fitness retreat in Massachusetts which was heavenly. Think daily invigorating (calorie burning) hikes, deep tissue massages and the freshest, high quality, artfully displayed gourmet vegan meals. 
Ideally, I would love to return to these retreats more often as I found the experience transformative. As you know, life gets in the way and I didn't seem to make it back as quickly as I might have liked, and in addition, they only have a limited number of retreats per year.
Which is why I was beyond excited when Tracy Glasow and Hollie Levy, founders of the Ground Sea Fitness retreat, reached out to me with the launch of the Groundsea Glow Cleanse. This three day cleanse, which is offered in N.Y.C. and Westchester, is delivered to your doorstep with meals, juices, and snacks – a perfect way to reset and shed some unwanted pounds. Just a couple of weeks ago, I completed the cleanse for the third time, so it's safe to say I'm a big fan. Eating clean, plant-based meals is not exactly how I normally eat (hello beef and chicken), and while not sustainable to my lifestyle long term, their cleanse continues to speak to me. I don't know how else to explain the feeling, but when I'm on this cleanse I feel as if I'm honoring my body. I savor every single morsel of food on the meal plan and am in awe that eating clean can be so delicious. This is not an ordinary cleanse in that they limit it to 12-15 participants unlike most other cleanses in which the food is mass produced. Just looking at the delivery is healthy eye candy. All the juices, soups and some of the salads, come packaged in mason jars. The granola comes in organic brown paper packaging and the daily instructions are meticulously written on a blackboard style card.
I thought I'd share 5 helpful takeaways from this Groundsea Glow cleanse that I try to incorporate into my daily routine. 
Start each day with 8oz of celery juice. Celery juice is known to be anti-inflammatory (helps with acne and eczema), helps to reduce bloating and aids in digestion.
I'm not really a tea drinker but I got turned on to this Dandelion Chai Probiotic Tea. It was a calming way to settle in for bedtime and hope for some morning detoxification if ya know what I mean.
This cleanse highly recommends Bulletproof Cold Brew Coffee 30 minutes after drinking the celery juice. The high-quality coffee provides lasting energy, is great for hair, nails, and skin and lessens cravings. I do think the taste is subjective, my kids didn't go for it, but I actually liked the creamy consistency. On the down low, this coffee contains 0 sugar but I added Stevia because I like my coffee sweet. 
With no alcohol or sugar during the Groundsea Fitness cleanse, I woke up feeling more clear-headed, energized and with an overall pep in my step. Lesson learned, it's definitely doesn't hurt to take a break from alcohol.
Last but not least is this carrot ginger salad dressing recipe that will elevate even the most basic green salad.
Carrot Ginger Dressing:Ingredients:
1 large carrot, roughly chopped
1 large shallot, roughly chopped
2 tbsp fresh ginger, roughly chopped
1 tbsp sweet white miso
2 tbsp rice wine vinegar
1 tbsp roasted sesame seed oil
1/4 cup grapeseed or olive oil
2 tbsp water

Directions:
Pulse carrots and ginger in a blender until finely chopped.
Scrape down sides and add miso, vinegar, and sesame seed oil and blend.
Slowly add grapeseed and water and blend again.
Have you ever done a cleanse? What are your thoughts?