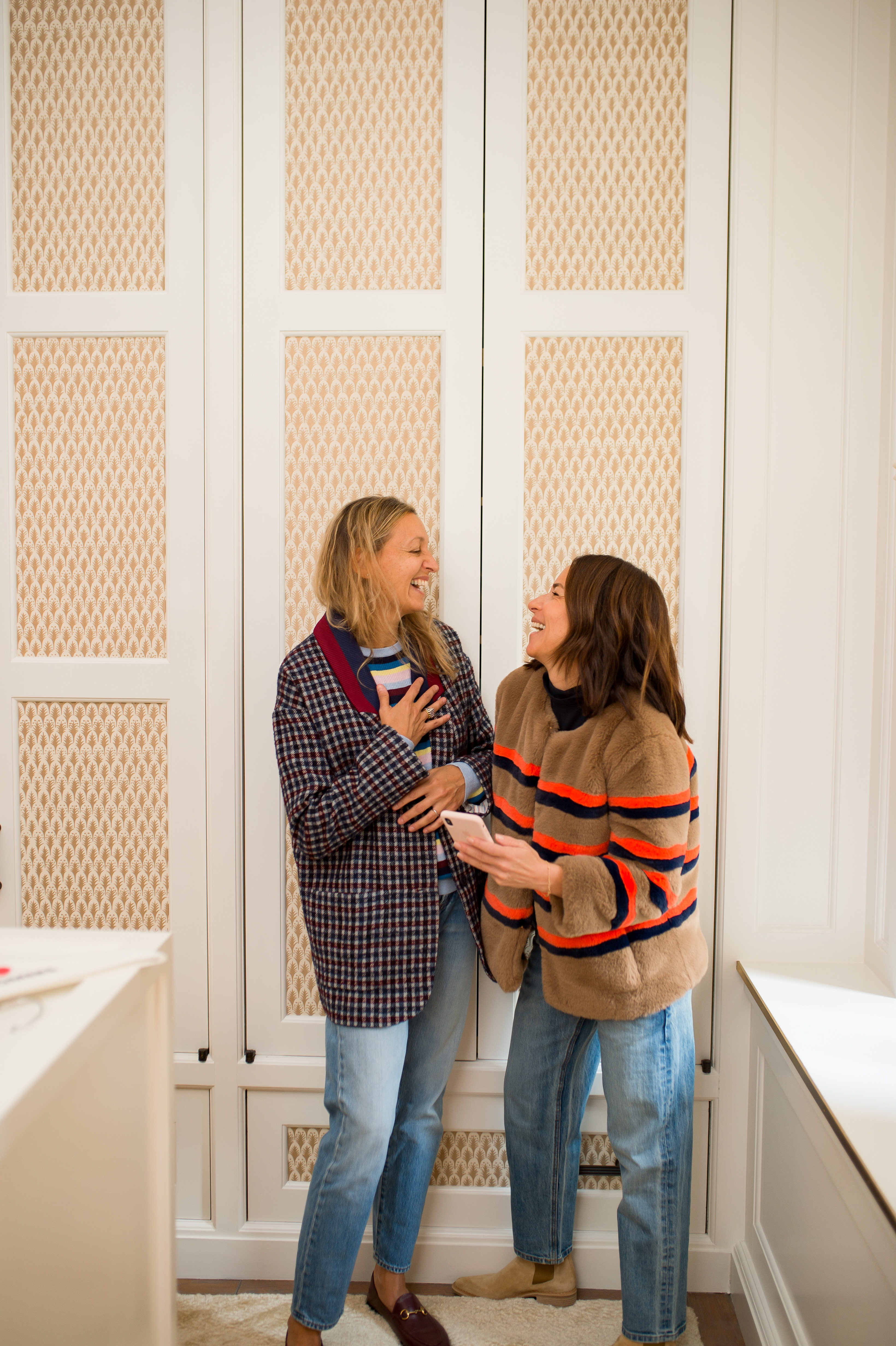 To be exact, I first met Nikki Kule in 2005 in the lobby of my previous apartment building. I  had just moved to the Upper East Side and was grateful to meet someone who had children the same age as mine and who was cool, kind and creative.
At the time, Nikki had her own children's line and I was so in awe of her talent, vision, success and the way she so gracefully balanced work and family life.
Over time, Nikki transitioned from a luxury children's wear designer to woman's ready to wear and currently just launched a mini capsule collection for children. Throughout her career, I have been a huge fan of her  Royal Tenenbaums meets Parisian/American preppy aesthetic. Her brand Kule is famously known for its stripes which I can't get enough of as well as cashmere sweaters, covetable fur striped jackets and most recently puffers which if you are an Instagram addict as I am, you will have seen her pieces on every it fashion influencer/icon. Nikki also designs accessories ie socks, hats, totes and most recently the rain bonnet.
Nikki is not only someone I admire on a professional level, but also someone I am proud to call my friend.
Though we both lead crazy lives, we recently got together where we talked all things fashion, travel and she even shared some words of wisdom we can all live by.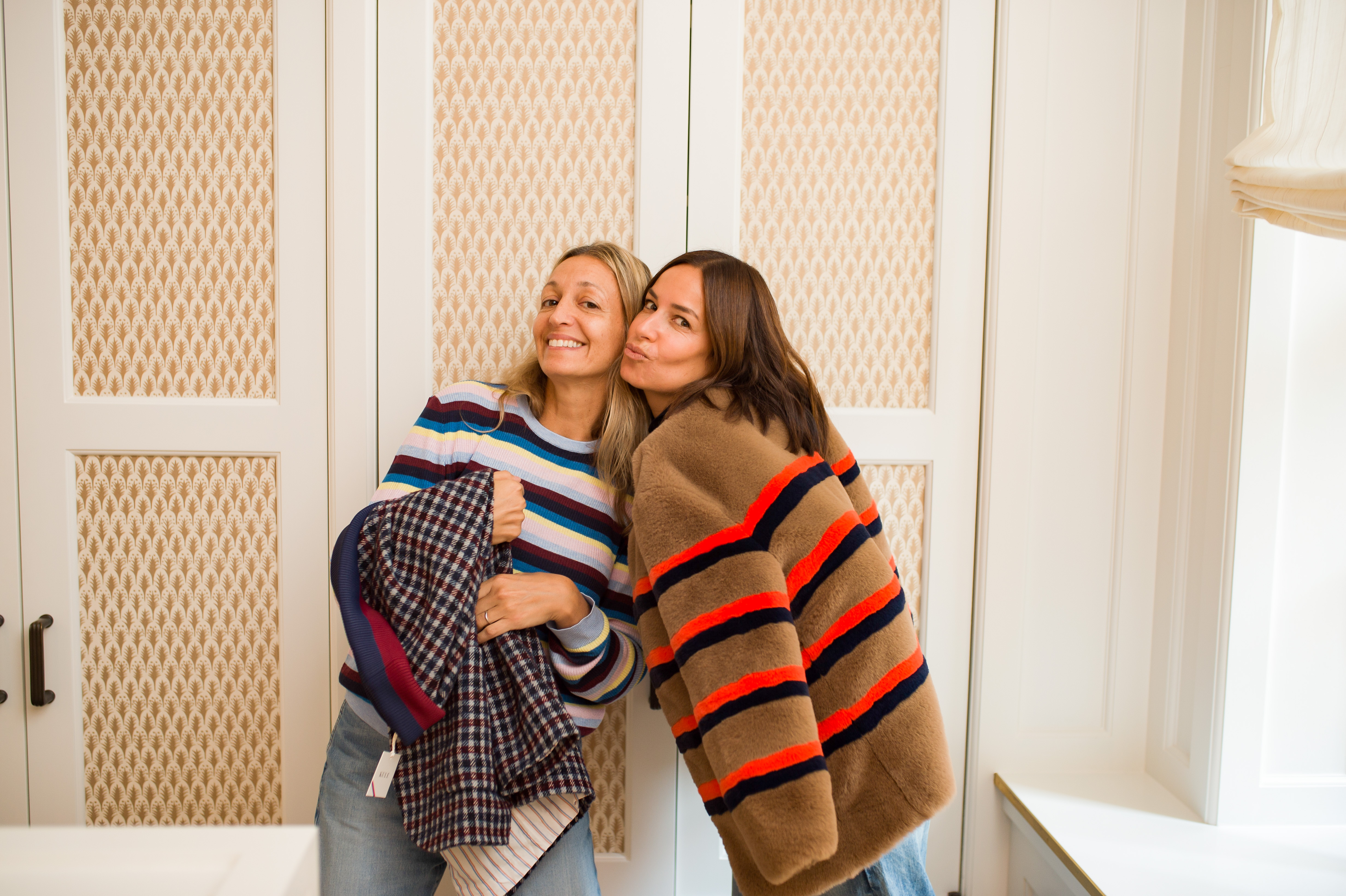 I interviewed you back in 2014 when you first launched your woman's collection ( is this when you launched?), how has your collection evolved since then?
Nikki Kule: I actually launched a women's collection in 2012 and it has evolved so much since then. When I first launched, I set out to be a "lifestyle brand" that encompassed a full wardrobe that was made of up of deep-rooted American classics styles, but with a twist. In 2013, my husband and I decided to pick up and move our family cross country to live in Northern California. My experience there changed me, and how I thought about clothes.
I decided to keep my business simple by making what I truly loved, stripe shirts. I really honed in on what the perfect stripe shirt meant to me and I did everything I could to create it.
Since 2015, I have added so many categories to my stripe focused brand such as sweaters, outerwear, socks, men's and accessories. We also have much more coming down the pipeline.
Where do you draw inspiration from?
NK: It is such a hard question to answer as inspiration never comes from one thing. I love to look at everything around me. I love to go to museums, look at books, and travel. They all feed me inspiration.
We both share a love of stripes, Where did this passion originate? Personally, I spent many vacations on my parents' 46-foot sailboat so perhaps the sailor look was my inspiration.
NK: I guess I would have to say my parents' a love of the sea, as well. They loved the Italian Riviera in the '70s and '80s and used to bring me back sailor shirts from Portofino, Positano, Sardinia, and Venice.
What do you think makes your collection unique?
NK: I love color, I learned how to mix unusual colors from living in Italy for 2 years. The Italian men, in particular, have no fear of color. They would always base an outfit around a navy, camel, or grey so it was never felt like too much or too bold.
As a friend, I am so proud of what you have accomplished. What do you consider your greatest accomplishment?
NK: I don't mean to be a bore, but truly it's my kids. It's so hard being a parent, especially in NYC. Second, I'm still in business : ) Oh, and I'm still married 🙂
What has been the most creative way you've seen the striped tee worn and by whom?
NK: I love the way some of the influencers on Instagram wear it. My favorites are Taylor Tomassi Hill, Leandra Medine, Blanca Miro, and Marianne Theodorsen. They all have such a strong sense of personal style. And you, of course, my dear friend, always wears it so chic and easy.
I love following your travels on Instagram. What has been your most adventurous trip to date?
NK: Hands down my trip to India this year. It was hard, heavy, emotional, and enlightening.
You've been both an uptown and downtown girl, soon to be an uptown girl once again, yeah! Can you share your favorite shopping haunts up and down?
NK: I love finding great shops that carry a great edit or have interesting selections. It's getting harder and harder to find. Downtown: Oroboro store, Warm, and the No. 6 shop (a hidden gem) Maryam Nassir Zadeh, and La Garconne which I live a block away from. As for uptown, I honestly don't know anymore. Since I moved away, I am not that familiar. I always loved Zitomer. They have the greatest selection of beauty products.
Restaurants too, please?
NK: I love Houseman near my apartment. They have great burgers. The Odeon is a classic,
Il Cantinori has always been a fave. But my absolute favorite is I Sodi.
I have always admired your ability to stay grounded in a business world where people seem to get swept away. Can you share your secret for keeping it real?
NK: Honestly, I just keep to myself, keep my head down and stay focused. I am really not about being out and about at fashion events and in front of the camera. I occasionally step outside my comfort zone for work, but I am truly happy staying out of the spotlight and just staying home.
Any wisdom you care to share for someone considering to start their own fashion business? NK: This has been something I have been thinking about for the last year. I used to have good advice, but with the ever-changing landscape in fashion, I'm not sure that I am equipped to give good advice. You have to really want it so badly and you have to be able to handle the many highs and lows. I don't mean to sound harsh, but it's a hard business and even harder to find loyalty to a brand.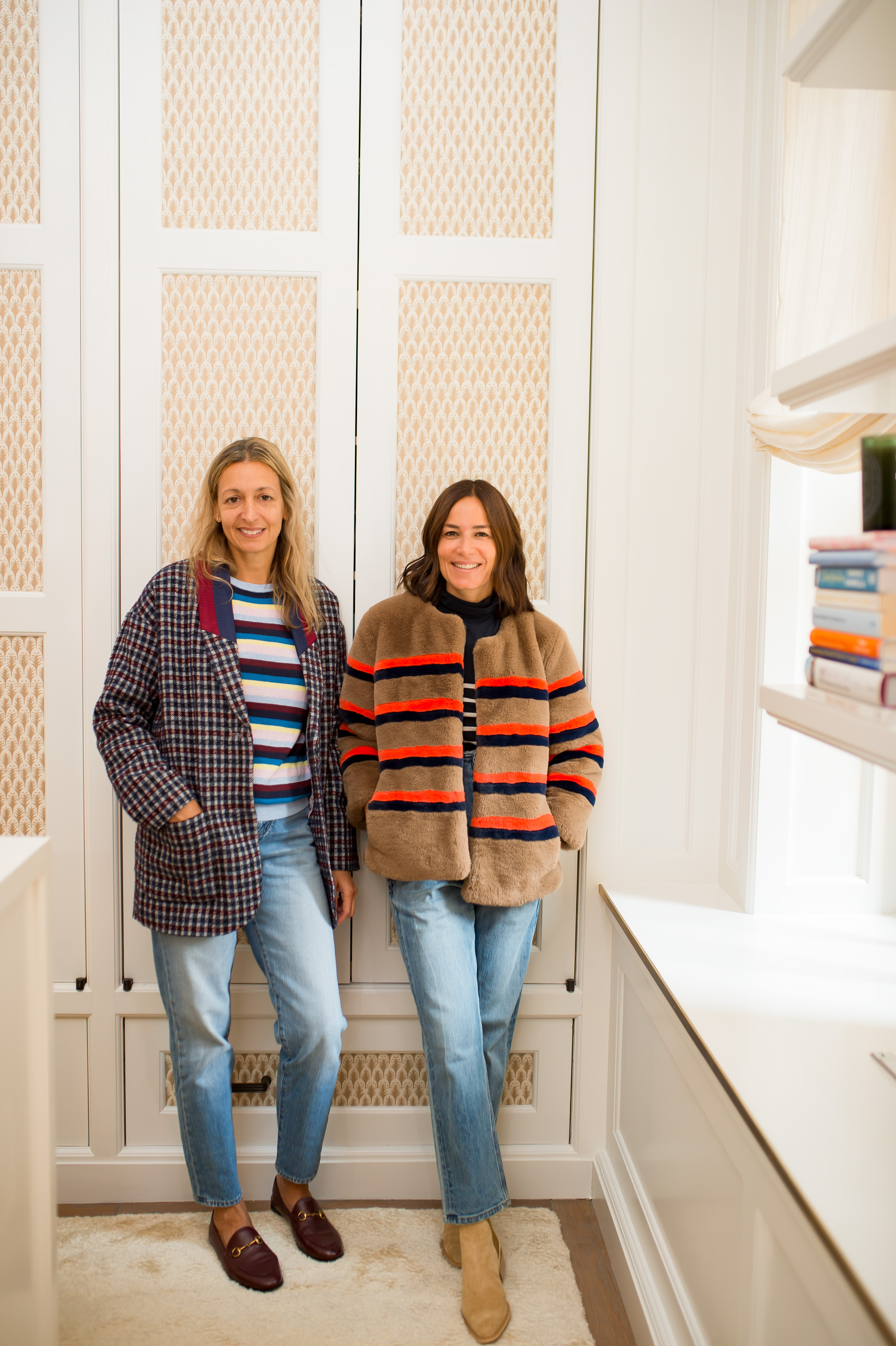 Shop my look here:

Shop Kule here: