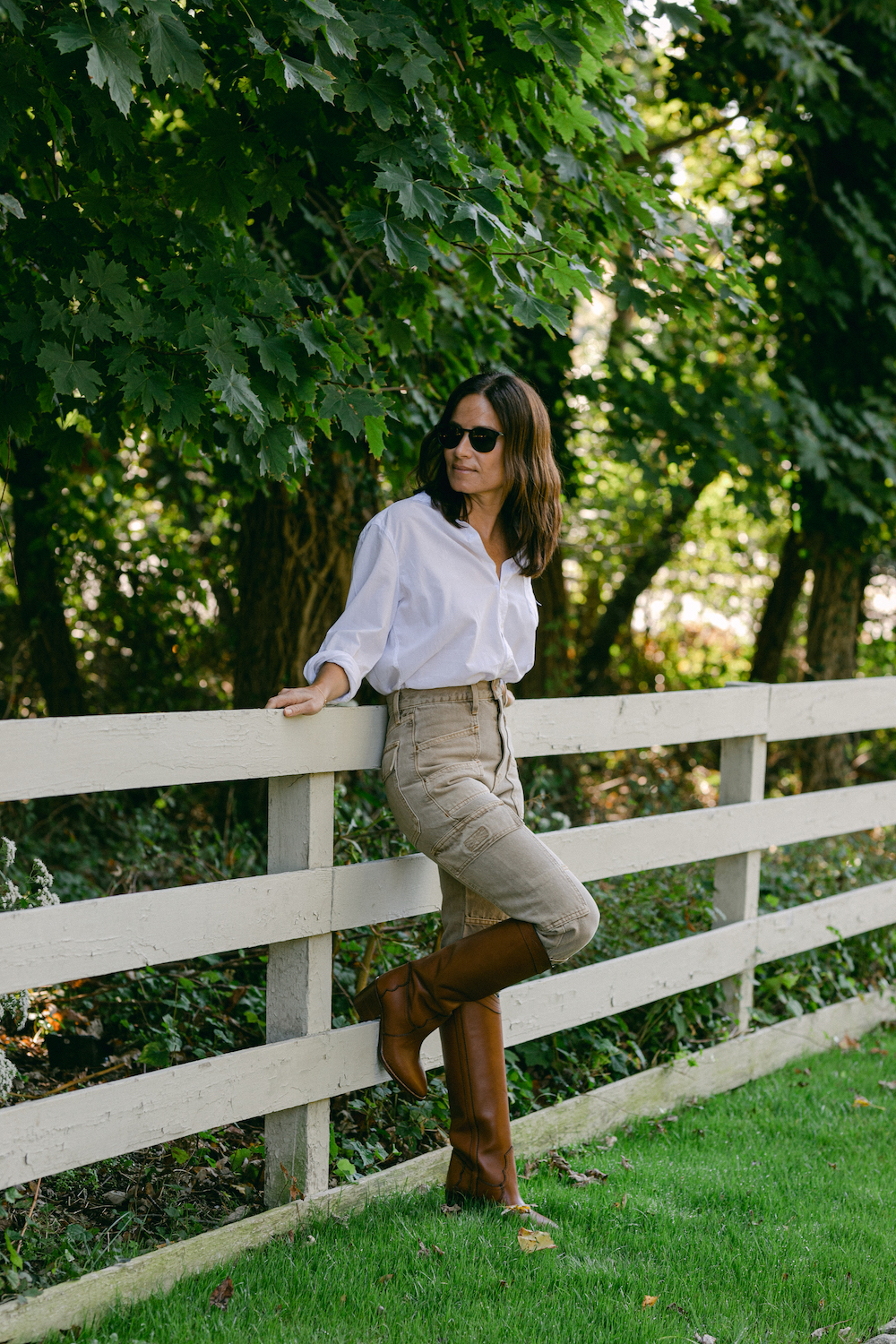 Hello November!
I'm so excited for the month of November and all the festivities that come along with this holiday season. There is nothing like N.Y.C. this time of year ie. the crisp temps, all the family and friend get-togethers, Hanukkah, and… I just so happen to be a sucker for Christmas music and the dazzling festive decor.
Even though it is technically November, I just got around to rounding up and reflecting on the month of October on Fortune Inspired with all that is new & noteworthy.
I started off the month of October by spending a few days celebrating the wedding of a very special couple in Vegas. David and I then flew to Santa Fe, a city I've always wanted to visit, and yes, I also got to cross off the 28th state from my bucket list. (see here for my Santa Fe visual diary).
Yes, I had a magical time in Santa Fe and at the same time, I was very happy to be back in NYC. I was so ready to settle in and get back into a routine. I caught up on my personal to-do's ie, check-ups, personal appts, and some fall cleaning/organizing around the house.
There were a lot of work commitments as well. I hosted a shopping event for Salie66, and I partnered with NET-A-PORTER and MyTheresa on a few posts which are always very exciting. See here, here, and here.
I also had the opportunity to work with a new photographer, Margaret Sullivan, who I met through Honestly Kate and I was beyond thrilled with her work!
There were definitely more social gatherings this month which is always a beautiful thing – plus I love dressing up. I actually think I wore lipstick for the first time in a while (see my new lip color additions below).
In terms of workouts, I finally got to visit Bear Mountain and experience a glorious hike – my favorite activity, and I hope I get back there again this month. I also began working out at Good Day Pilates again. In general, I try to aim for 4 days of movement.
Now to my October new & noteworthy finds…
Last week, I scored some Matouk towels on sale from Bloomingdales (hello 40% off) in white/smoke – super excited about this! I am also on the hunt for placemats and bought these samples from Kim Seybert to see if they work with my dishes.
On to beauty… As I mentioned above, it's been a while since I wore lipstick and with fall festivities in full swing, I got in the mood to pucker up with a red lip ( "Thrillest" lipstick/cheek &lip tint-cherry red /lip liner-classic red).
After a few years of testing out different foundations, I went back to wearing Giorgio Armani Luminous Silk Foundation which does wonders for evening out my skin tone. It's very light and effective. I use the 5.75 tone. Many of the items I bought this month are repeat purchases ie Kai body cream, travel size of my favorite perfume L'eau D'Hiver by Frederic Malle, La Prairie Foam Cleanser. I'm also obsessed with Herbaviva Lavender & Eucalyptus hand sanitizer spray which is small enough to fit in my clutches. One new product I recently began using is this eye & lip contour by Evolve Organic Beauty which is said to improve the appearance of fine lines and age spots while increasing luminosity. I apply this morning and evening before I apply my eye cream. Last but not least, I've been using this Mount Lai gua sha that my daughter Sonia gifted me. If you do decide to invest in this tool, I highly suggest watching their "how to use" video on their Instagram page. It was super informative and helpful.
Shop beauty here:

Fashionably speaking, I picked up this brown/cream cotton turtleneck and this bananas cashmere sweater at the new Kule boutique in Rockefeller Center. Stay tuned for a Kule event that will take place at my home on November 16th!
I am a huge fan of Reformation cashmere sweaters and I recently added this boxy cream ribbed cropped turtleneck and this oatmeal cropped turtleneck to my fall/winter wardrobe. I have both these styles in grey. They wear really well and are both below $200.
At first, I was unsure about these Saint Laurent western-inspired ankle booties but I decided to give them a try, and I'm so happy I did. Yes, they're an investment, but they look great on and complement many existing pieces in my wardrobe. I've walked many a block in them and I must also say, yes, these boots are made for walking.
I'd also like to give a shout-out to my favorite strapless bras by Simone Perele. I've been wearing these supportive babies for years. They're uplifting and lend a great shape and it was time for a refresh.
Shop ready-to-wear here:

Here are my October Amazon buys…
A few books, a clean detergent and I've circled back to my Five Minute Journal. Life's a journal or a journey, ya know?
Shop Amazon here:

Hope you all have a healthy, happy, and festive November.