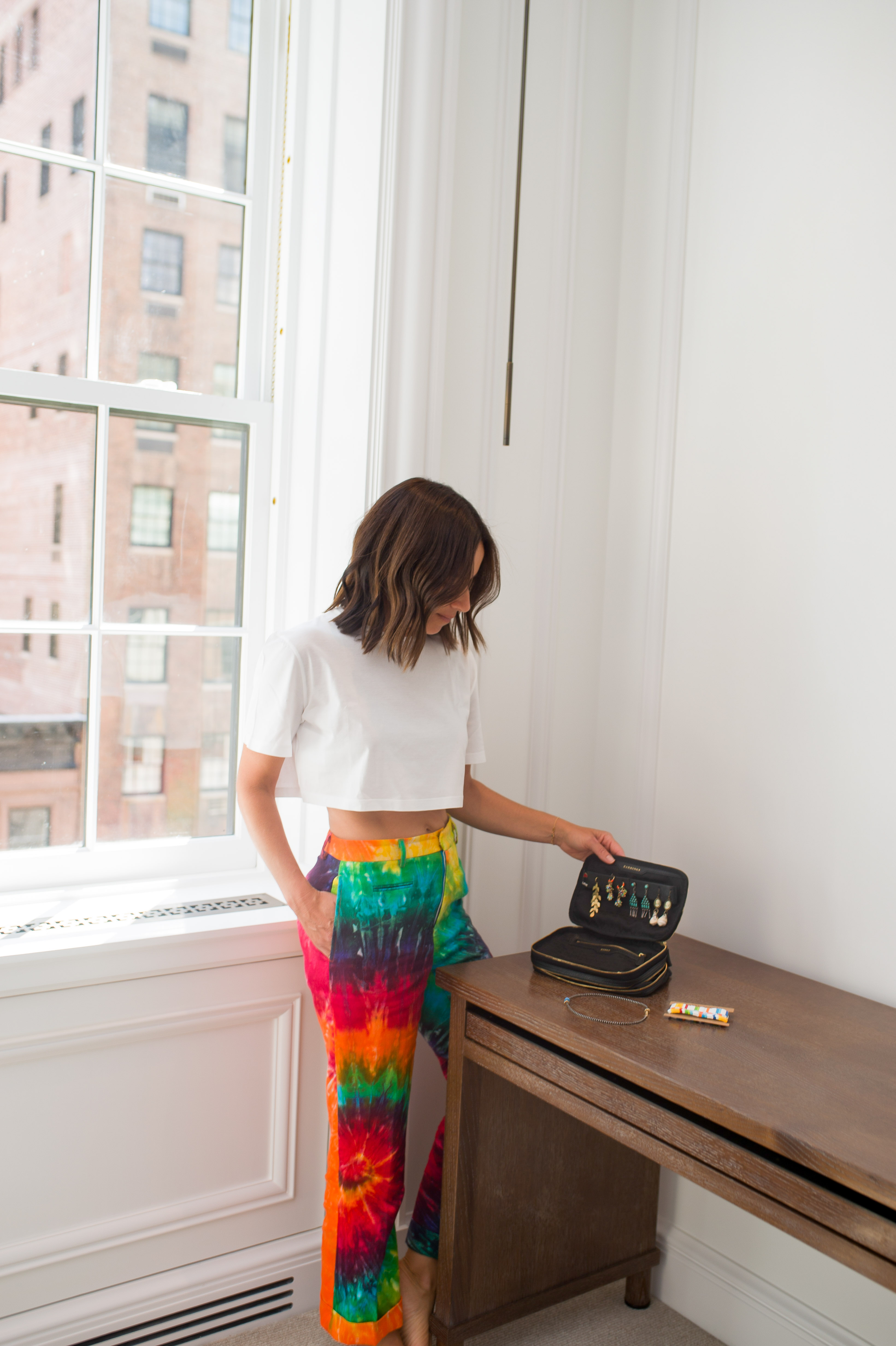 Back in November, I received an Anya Hindmarch travel jewelry case as a birthday gift from a dear friend. Thank you friend…you know who you are!
Let's just say this case has come with me on every vacation since. I appreciate that this travel jewelry case comes with individual compartments for earrings, rings, necklaces, and bracelets. Talk about keeping organized! It fits easily into a carry-on, yet roomy enough to hold a substantial amount of jewels – is there such a thing? I will say, my jewelry case always comes with me on board and will never get checked in my luggage. I essentially travel with costume jewelry and a few less pricey real favorites. Vacation equals less stress and the last thing I want is the responsibility of where I placed my ring after a few glasses of some wine.  Back to Anya…I consider her to be the queen of cases. She makes everything from cosmetic cases to passport holders. They're well made and so British – enough said. For those who prefer a multi-purpose case, check out this adorable clear one by Anya Hindmarch and this kitschy red leather case that says "it's what's inside that counts".  PS. this is on sale at the moment!
It's definitely worth checking out these Wolf travel jewelry cases here, here and here which come at a gentler price point. These cases come in a square and rectangular shape, and a roll that varies in size and color. I guess the British have a hold on this market because Wolf is also a London-based brand. Cheerio!
For those who prefer function over fashion, this travel jewelry case from the Container Store rolls in literally at $49.99.
To complete this roundup, for those prefer fashion over function, Gucci makes this adorable strawberry cosmetics case that can double as a jewelry case. A good idea is to pack your individual jewelry pieces in pouches if you happen to save them at the time of purchase in order to keep things from tangling. Also worth checking out is this vintage Louis Vuitton travel jewelry case. It doesn't fit much but it's iconic, vintage and well, it's LV. 
How do you pack your jewelry when traveling?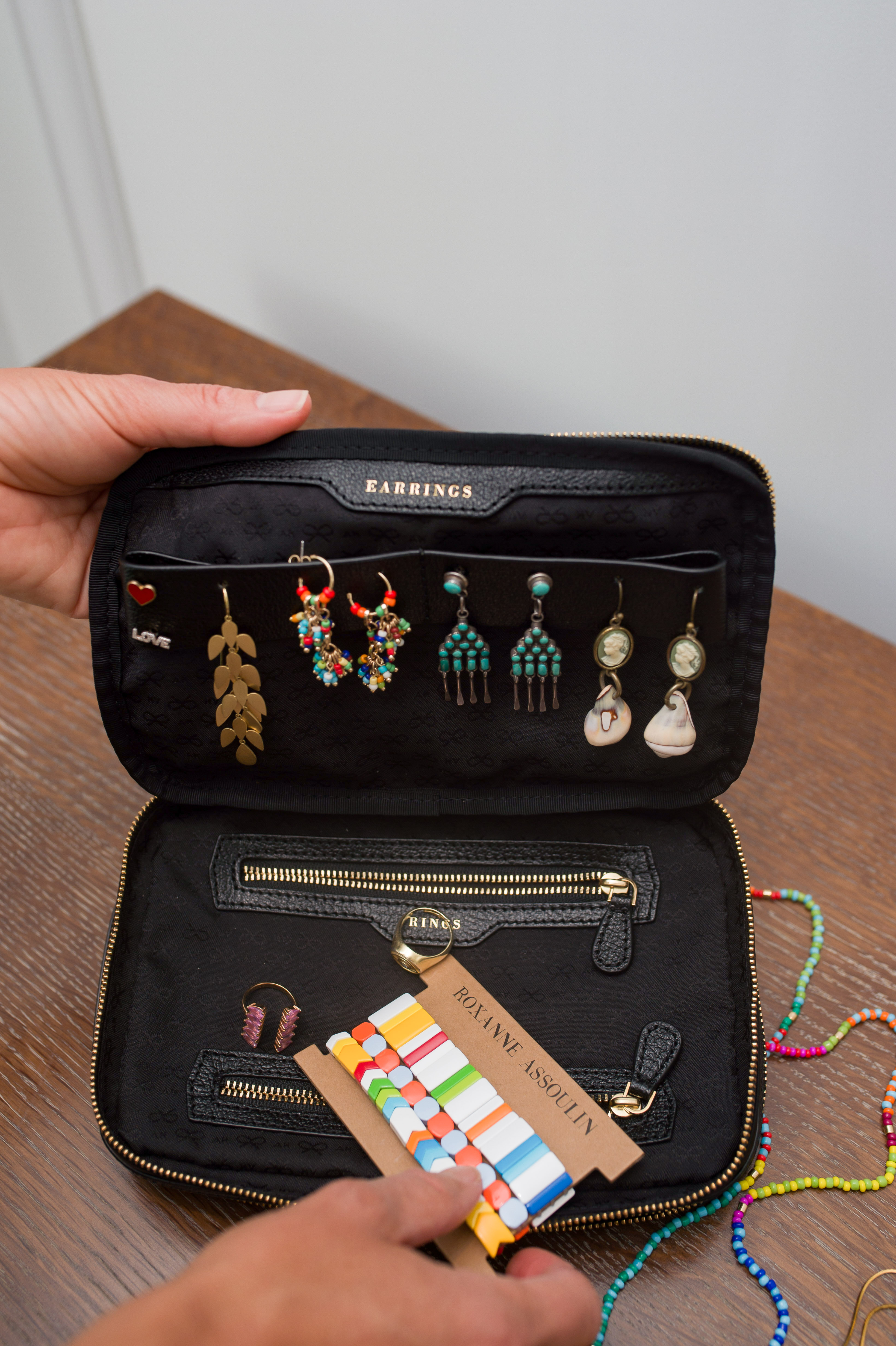 Shop travel jewelry cases here: