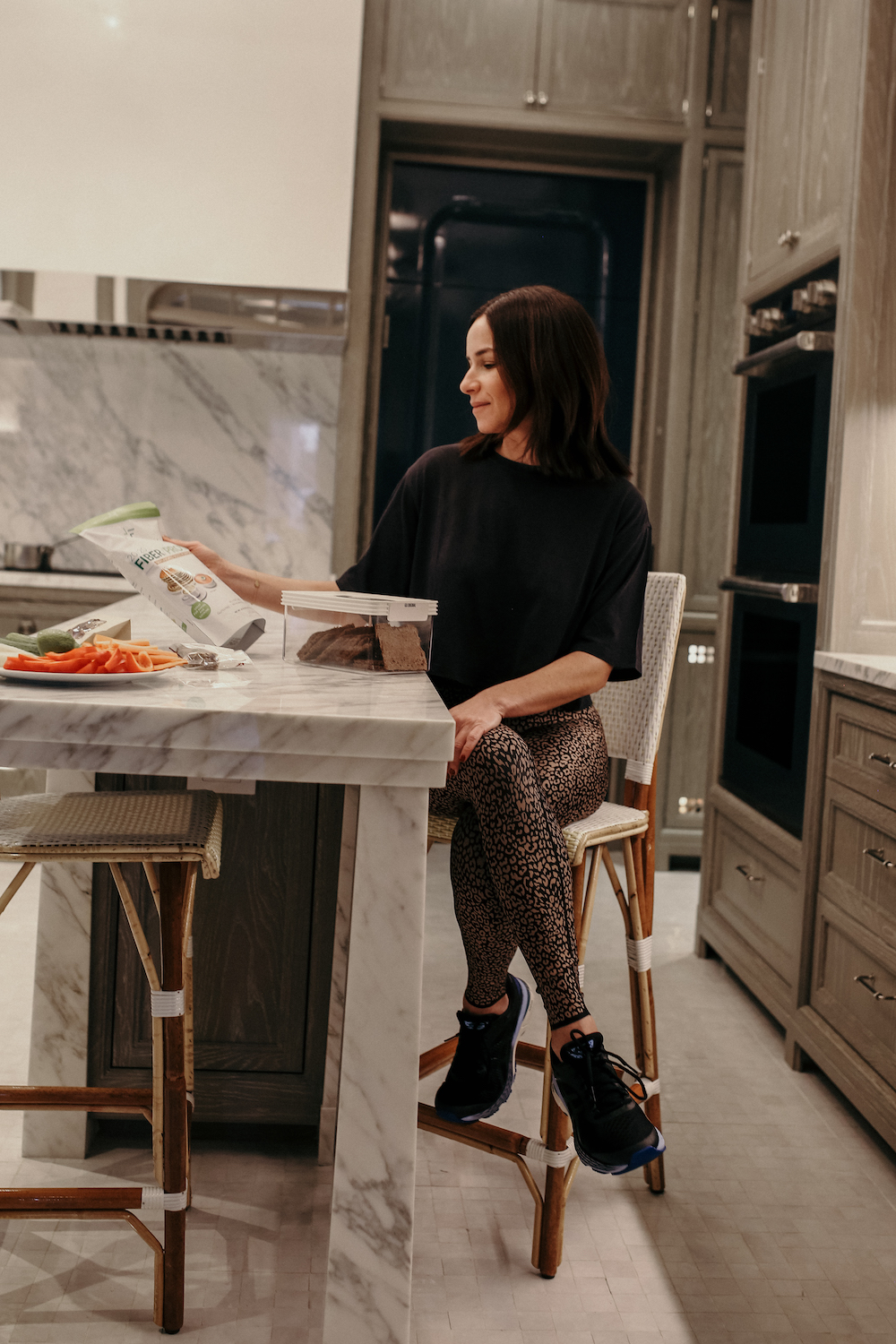 At the beginning of the month, I asked my readers what kind of blog posts they would want to read and a few suggested I write something on how to get back on the healthy track after the holiday season.
Truth be told, I'm still trying to figure this one out, but I can share a few tips I've found helpful.
Let's date back to pre New Years when I was eating right and working out. We traveled to Aspen for winter break and I'd say, I followed the 80/20 rule which means I ate healthy 80% of the time and indulged a bit for the other 20%. Because I was active for most of the day, whatever I did indulge in was counterbalanced by all the outdoor activity. Then came Miami… and there wasn't a day of sunshine. David and I ate and drank our way through the extended holiday weekend with lifting my fork to my mouth as the only form of exercise. I don't regret a single bite but I do regret coming home and spiraling out of control.
Getting back on track requires effort and can be discouraging, especially when you've worked hard to reach a certain goal only to see your waistline expand.
When I returned home, I continued to eat poorly, think panna cotta, chocolate chip cookies and well yeah, lemon tart and pumpkin pie. I did not eat this all on my own, but I had enough bites to make it stick. What typically happens when I feel shitty about what I eat is I avoid the gym.
So the first step of my recovery is that I scheduled a session with my trainer which completely shifted my mindset.

Schedule a Session with a Trainer
Tip #1 is to schedule a session with a trainer or a workout class at your local gym. The point is to be held accountable. I can assure you, this will set you on a more positive path.
Eat the F-Factor Way
Tip #2 was for me to reincorporate the FFactor way of eating. This means fiber and protein at every meal. This will keep you satiated while losing weight in a healthy and sustainable way.
Order a Meal Plan
Tip #3 I also reached out to my friends at GroundSeaFitness and ordered a 3-day plant-based cleanse. This structure eliminates having to worry about what my next meal will be. I have been doing their cleanses on and off for 6 months now and I am a big fan. Their food is delicious and I always see results.
Be Kind To You
Tip#4 Don't beat yourself up if you overindulge one day. My motto forever has been "tomorrow is a new day."
With this said, I am definitely a work in progress. I'm not sure I'll ever get to my magic number whatever that may be because I love food too much. I try not to beat myself up over an occasional indulgence and I try to keep in mind how good I do feel when I nurture my body in the healthiest of ways.
Any helpful tips you'd like to share? Please comment below!