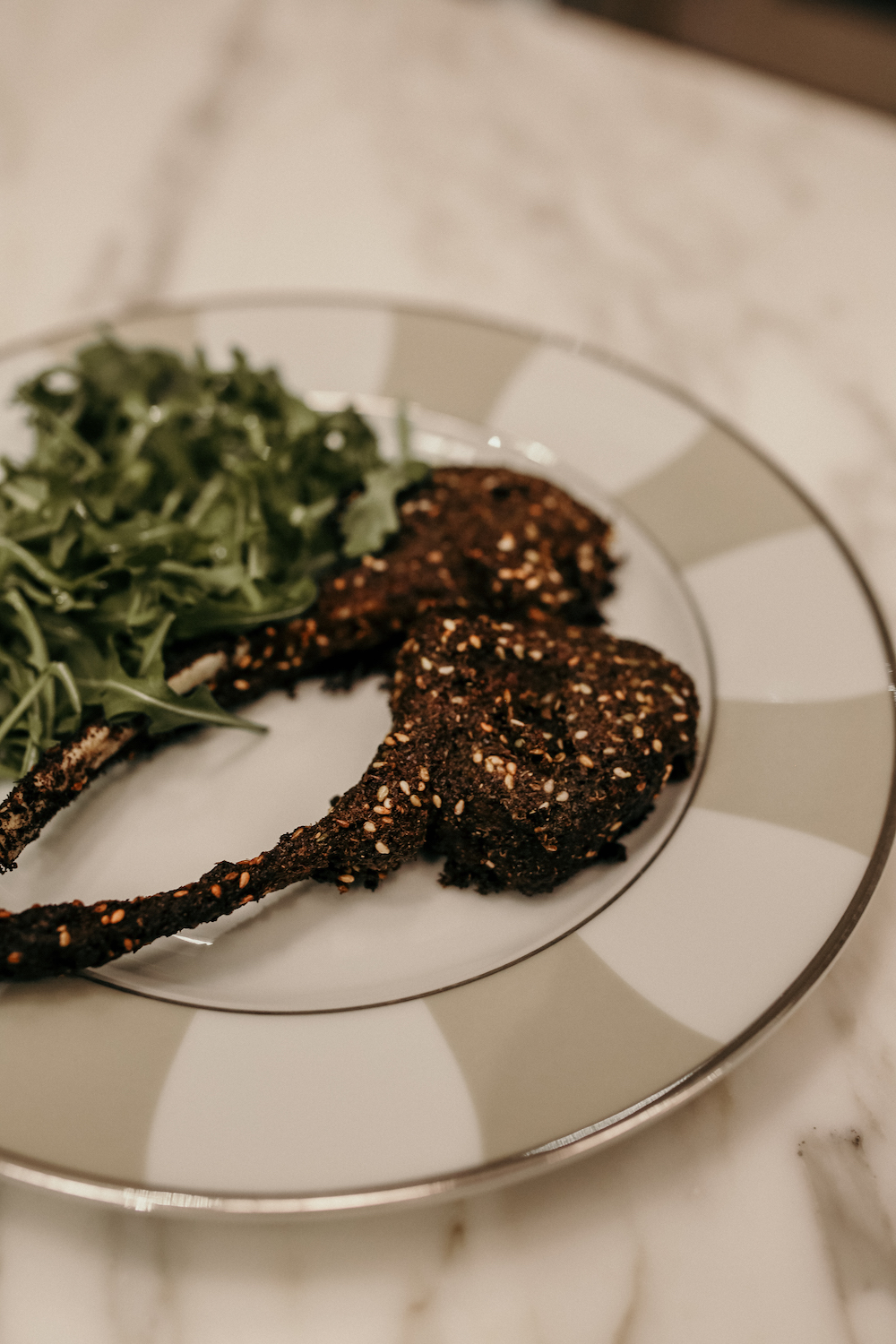 One of my favorite spices is zaatar, a Middle Eastern blend of herbs. I never considered what this spice is actually made of but for purposes of this post and a dash of curiosity, I googled it.
Though there are many variations, toasted sesame seeds, sumac and salt seem to be the core ingredients. Oregano, marjoram, thyme, cumin, and coriander are other spices that are sometimes added to the mix.
Over the Jewish New Year, I was on the hunt for an easy, yummy meat dish and my super talented friend/cook, Shirley Franco, recommenced I make Zataar lamb chops. I salivated at the sound of it. When she told me how darn easy it was to prepare, My mouth watered with delight.
All you need to do is coat the lamb chops with olive oil cooking spray.
After you spray with oil, simply cover both sides of the lamb chops and bone with the zaatar spice. It should be heavily coated on both sides.
This is it! How freakin' easy?? Simply line the lamb chops on a baking sheet ( I layer with parchment paper) and cook on 350. I can't give an exact time because everyone likes their lamb chops cooked differently. I personally bake them for 40-45 minutes because I like mine on the well-done side.
I have literally prepared this dish at least 15 times over the past few months and each time I have received rave reviews.
I recommend purchasing fresh zaatar from a Middle Eastern grocer. If this is not possible, the bottled variety will do just fine.
For those who aren't meat eaters, you can try the same preparation with salmon. Lightly brush the salmon with olive oil and then coat with zaatar. You can bake for 8-10 minutes on 450.
If you are not a meat or fish eater, I highly suggest sprinting zaatar spice on an egg white omelet or scrambled egg whites. Add some shaved parmesan cheese and you will thank me later.
Last but not least, if you are completely vegan, try this Roasted Cauliflower recipe here and here.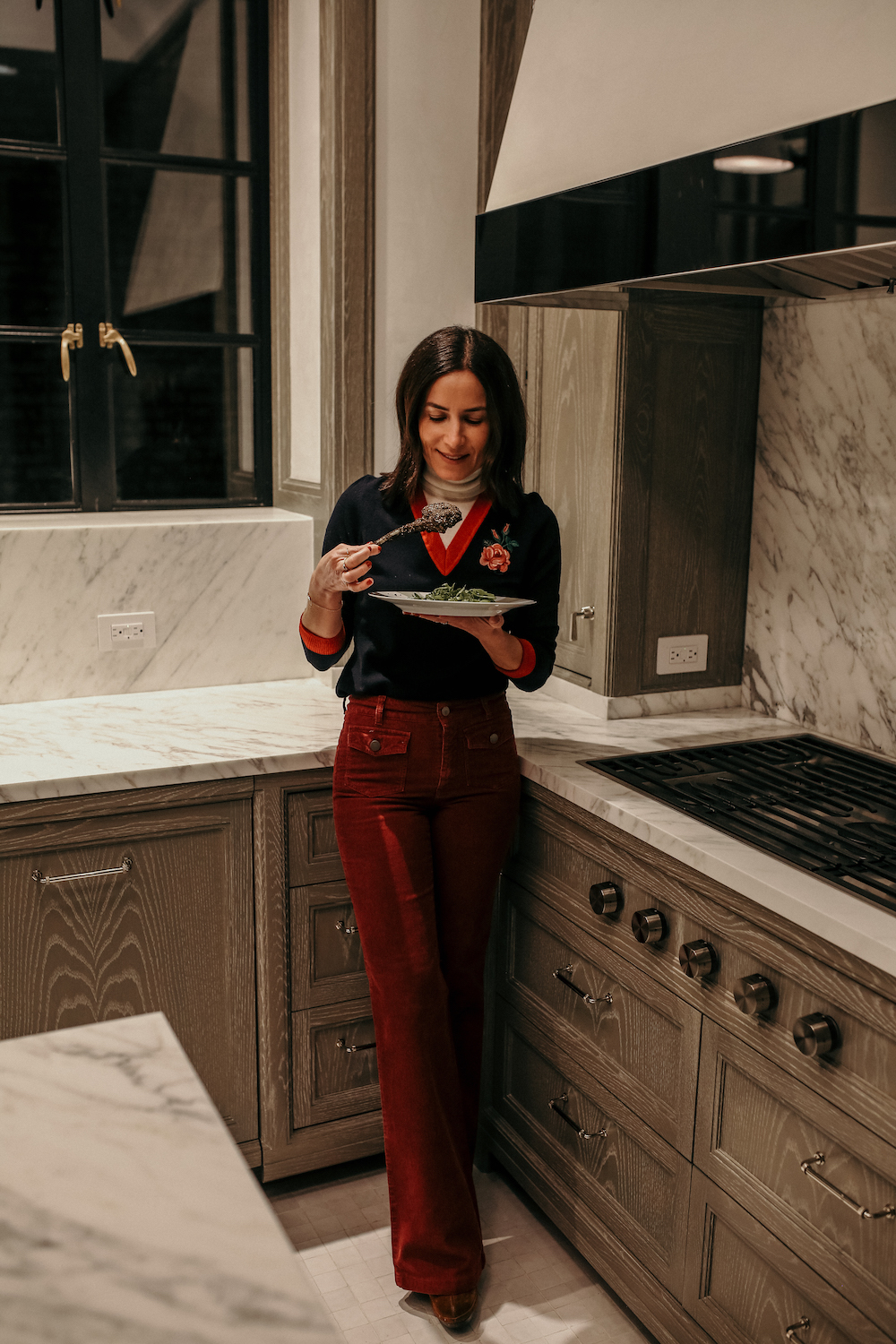 Enjoy and please drop a note to let me know if you loved this recipe as much as I do!