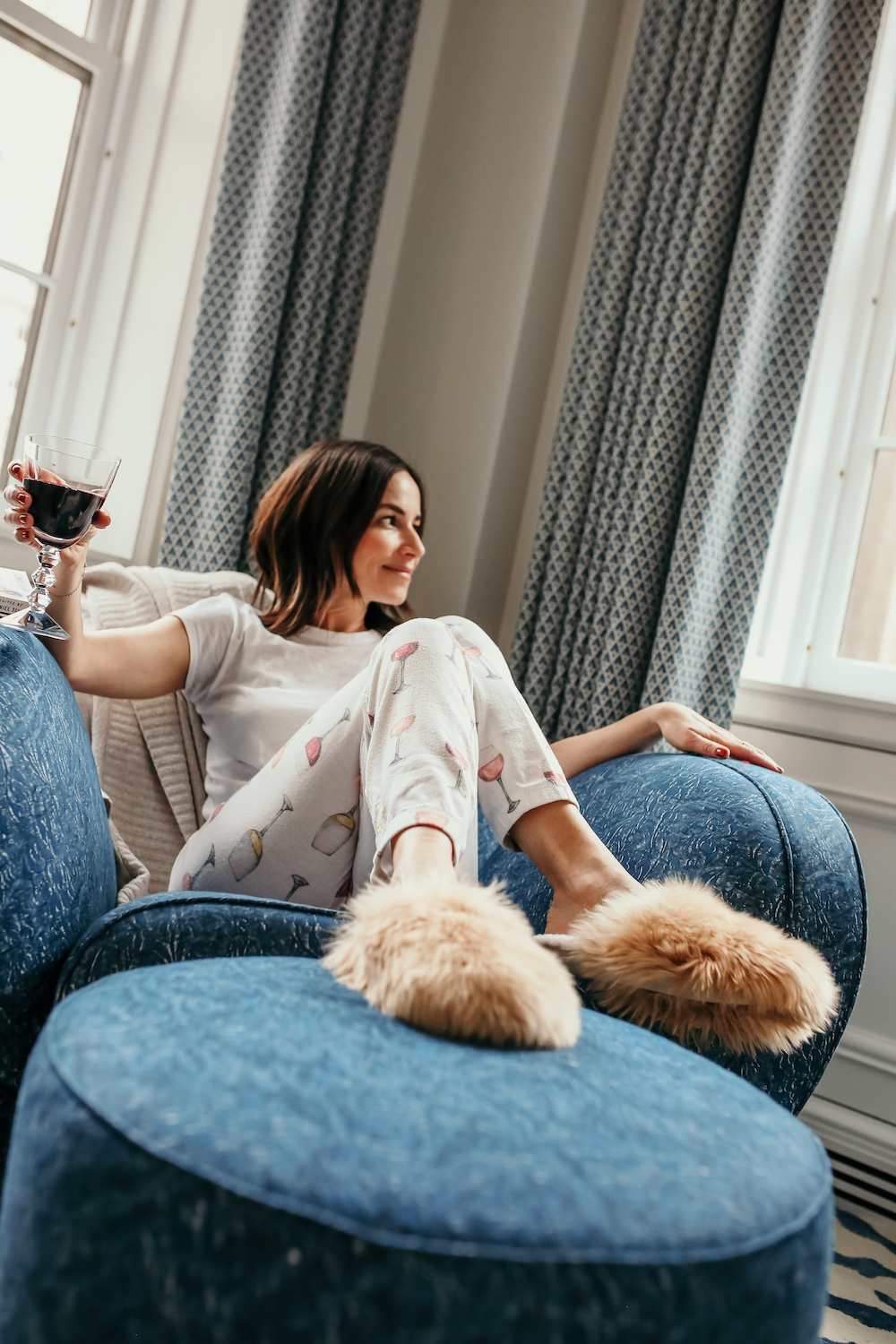 Winter Pajamas are paramount, particularly during the cold months when I seem to spend more time at home.
Feeling cozy and comfortable is always a priority but so is being presentable, that's why when I choose a winter pajama, I typically opt for a pant set, a complete outfit if you will.
I have a few favorite brands of winter pajamas that are always a part of my rotation. Sleepy Jones is a favorite of mine and I have many sets for both winter and summer. I would describe these pj's as pretty preppy but cool.
My most recent purchase is this blue and white cotton gingham one by Sleepy Jones that is super soft. It comes with an elastic drawstring waistband which is post-dinner perfection.
On my wish list is this black velvet pajama set also by Sleepy Jones. How chic? I visualize wearing these for dinner with the fam, champagne flute in hand perhaps?
P.J. Salvage is another favorite brand of mine. I usually opt for their playful prints like this wine print (top and bottom) or as they call it, evening forecast print – haha. Their fabric is soooo comfy and lightweight. I'm also eyeing their lip printed pj set, a collaboration with Sugarfina which I'm thinking could be pretty sweet for Valentine's Day.
For a bit of fancy, Sleeper makes these feather-trimmed crepe de chine statement sets which can be worn in or out of the home – very Zsa Zsa Gabor…
For those who prefer something more basic, Sleeper makes these lux cotton sets. I am all about their blue and white French stripe pajama one.
Shop jammys here:

---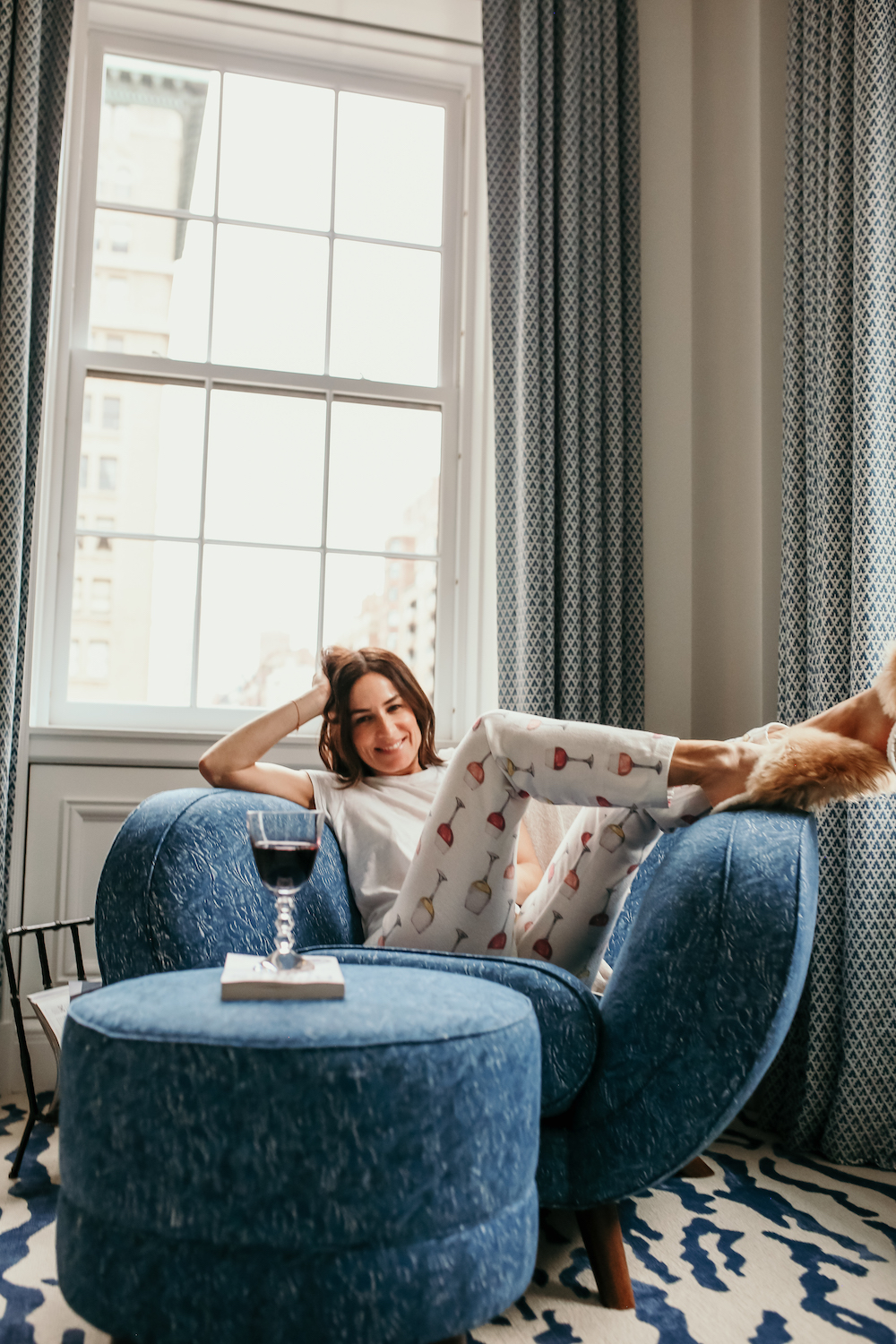 As for slippers, they are an important part of my PJ story. I have shearling ones by Uggs and Donni and was gifted a cashmere pair by Loro Piana (ooh la la).
My most recent purchase are these alpaca blend slippers by Laura Manoogian which I wrote about in a recent gift guidepost. I've been slipping into these bad boys around the casa and also wearing them with socks to run errands around the neighborhood.
Also worth checking out these square toe shearling slippers by Sleeper. These are also made to be worn in and outside the home.
Shop slippers here:

---
On winter nights, I will often layer a loungewear cardigan over my pajamas, particularly my oatmeal colored cotton one by Skin. Though they don't make this exact style anymore, I found this similar heather grey alpaca cardigan which looks super comfy. While I was on their site I did come across a most amazing quilted cotton robe that I must mention because it almost looks as if you're being nestled in your very own duvet. Does it get cozier than that? I think not.
Do you have a favorite winter pajama you like to wear? Please share below.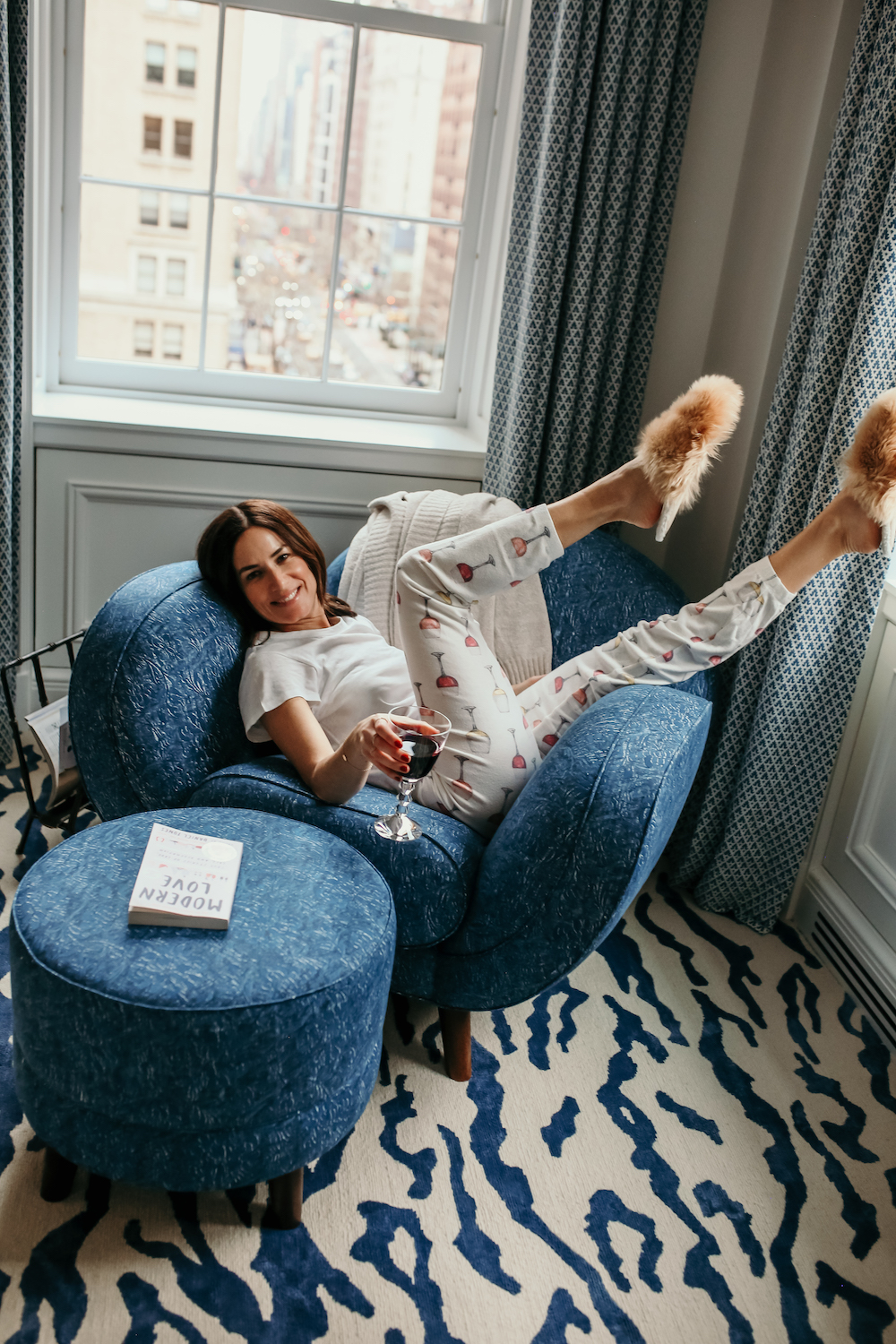 Shop the post here: