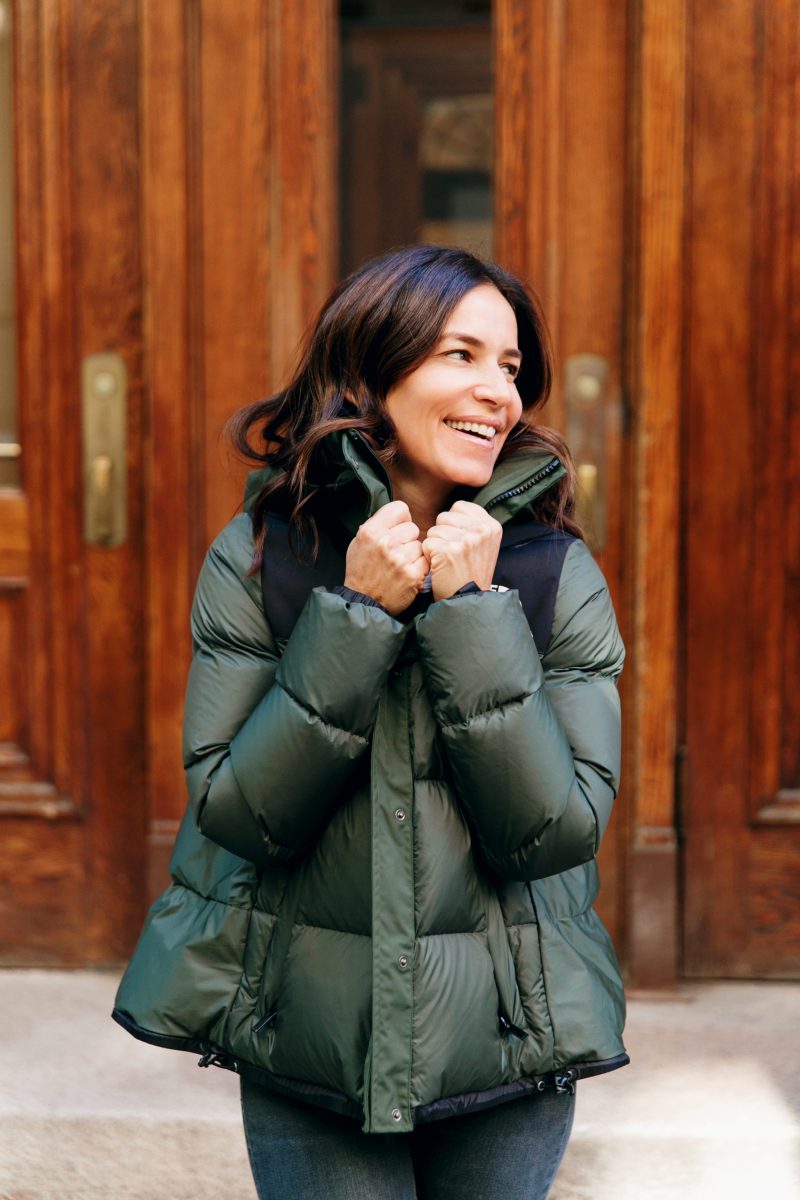 If Puff the Magic Dragon only owned a puffer, how much warmer (or cooler) would he be?
While puffers are always a winter necessity, this season, designers have made puffers THE fashion statement. It's always a plus when a piece is both fashionable and functional. I'm embarrassed to admit how many I have purchased thus far (cue: eyes closed, i.e. monkey emoji, 3)
They come in cropped and waist length versions and in wool, velvet, cotton and the traditional nylon. The vibrant colors and prints, make this a fun addition to ones winter wardrobe.
These puffers have always been typically worn for day but what makes this look au courant, is pairing them with trousers or a cool skirt or dress for a night out.
I am obsessed with the Sacai x North Face collaboration. I'm wearing one of their pieces below. I love the hunter green color, the swing shape and the gentle price point.
Another favorite that has me huffing and puffing is the whimsical printed Moncler ski jacket. If I do decide to go snowboarding this winter, I won't be able to resist. I can justify this purchase as the one I currently own (at least a decade old) has had its day. In general, you can never go wrong with Moncler. For an uber fashionable statement, Rosie Assoulin made a reversible floral version that reads feminine yet edgy. Philip Lim made a cropped version with detachable sleeves, a 2 in 1 if you will.
If you do decide to invest in a puffer this season, think color and fabric and have fun with it!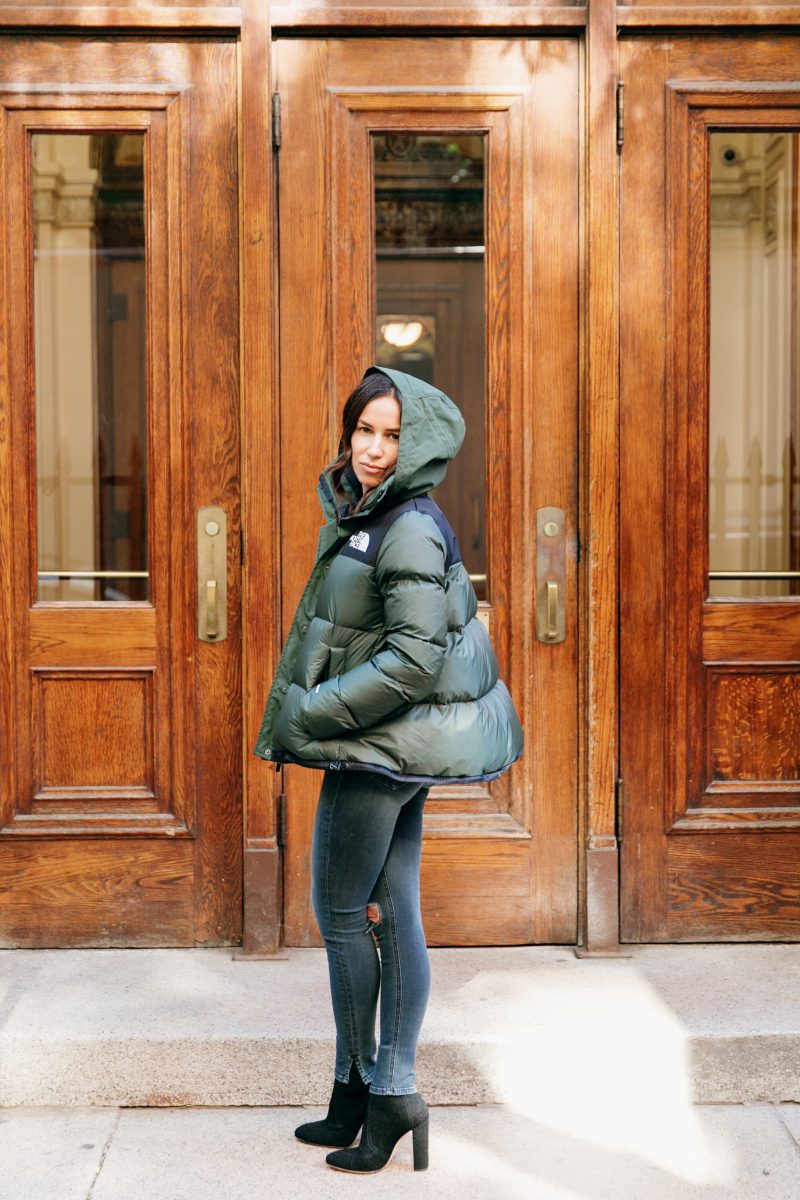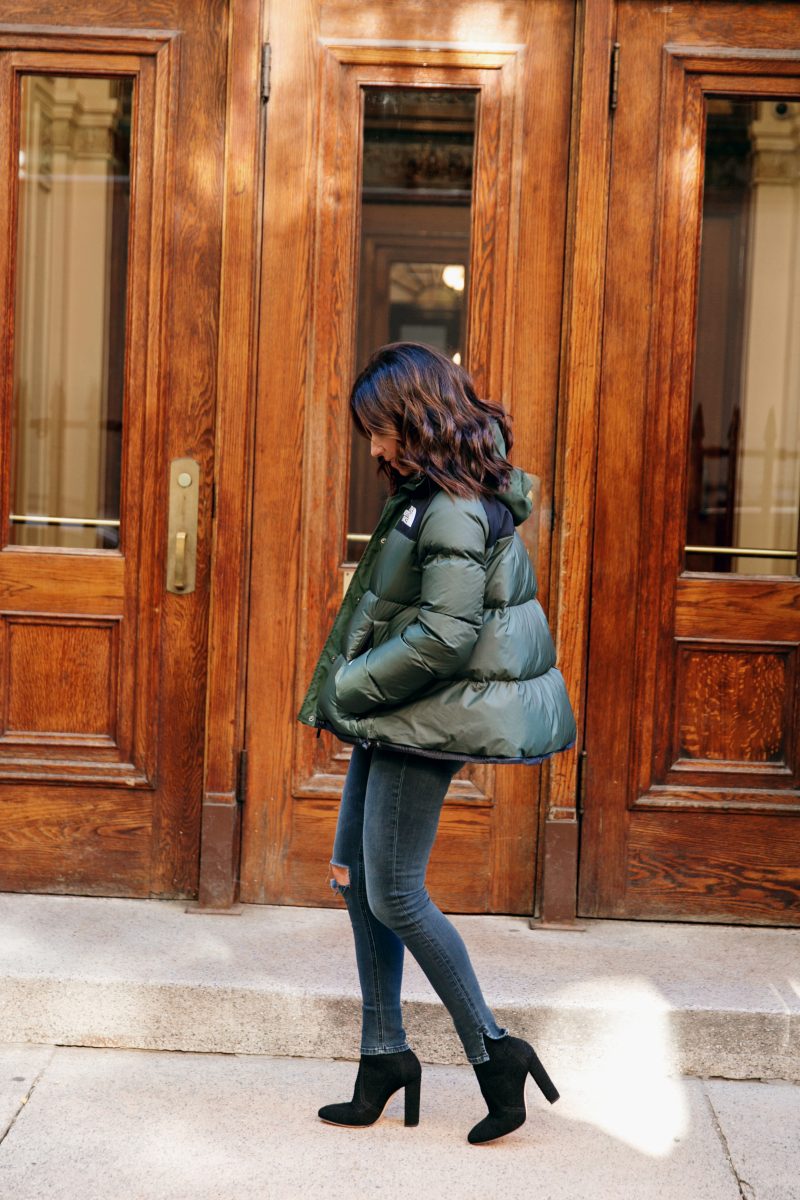 Shop Puffers here: