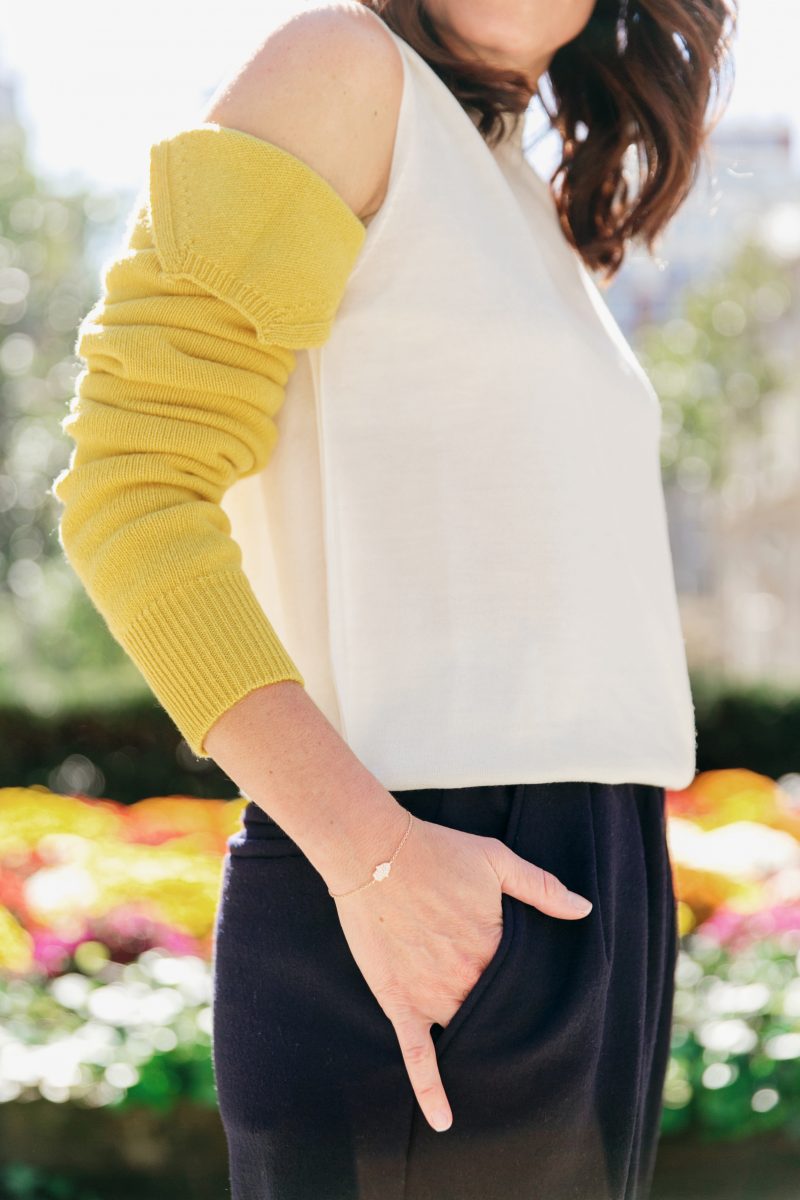 I had been eyeing this Calvin Klein two tone wool sweater on the Net-a-Porter site for at least a month but I needed to see it, touch it and feel it in person. Two weeks ago, I got a phone call from the mannequins at the flagship store on Madison and as fate would have it, the sweater became mine. The lightweight wool is the perfect transition to fall and I am a fan of the detachable mustard sleeve. Nothing like showing a bit of shoulder (I mean who has a fat shoulder?)!
Mustard is definitely one of the it colors for fall and blends well with the fall foliage. I'm happy to wear it on my sleeve and on my (hot dog) buns if you will…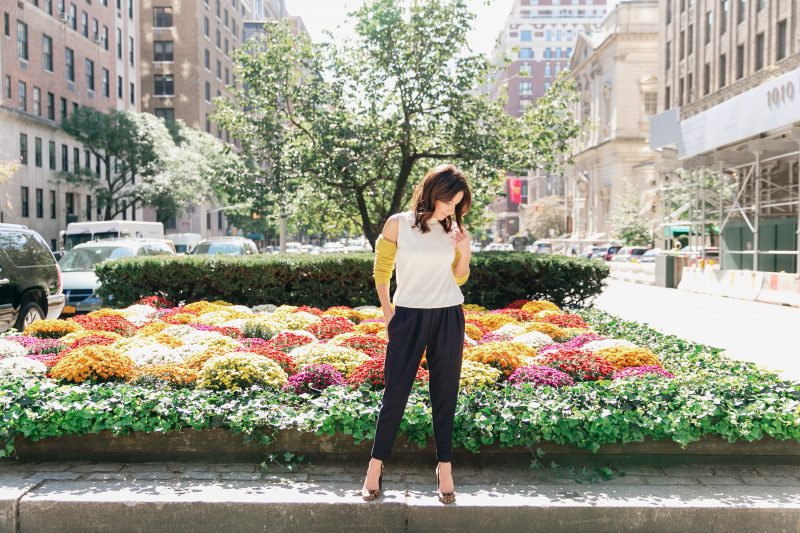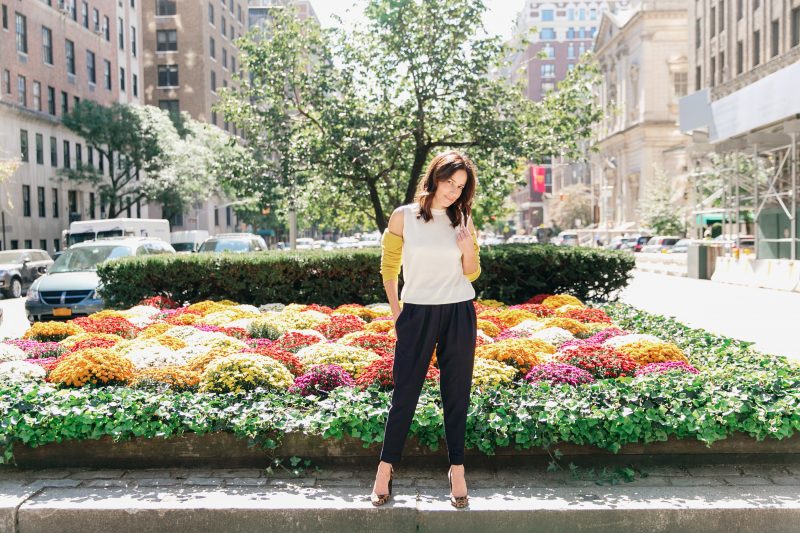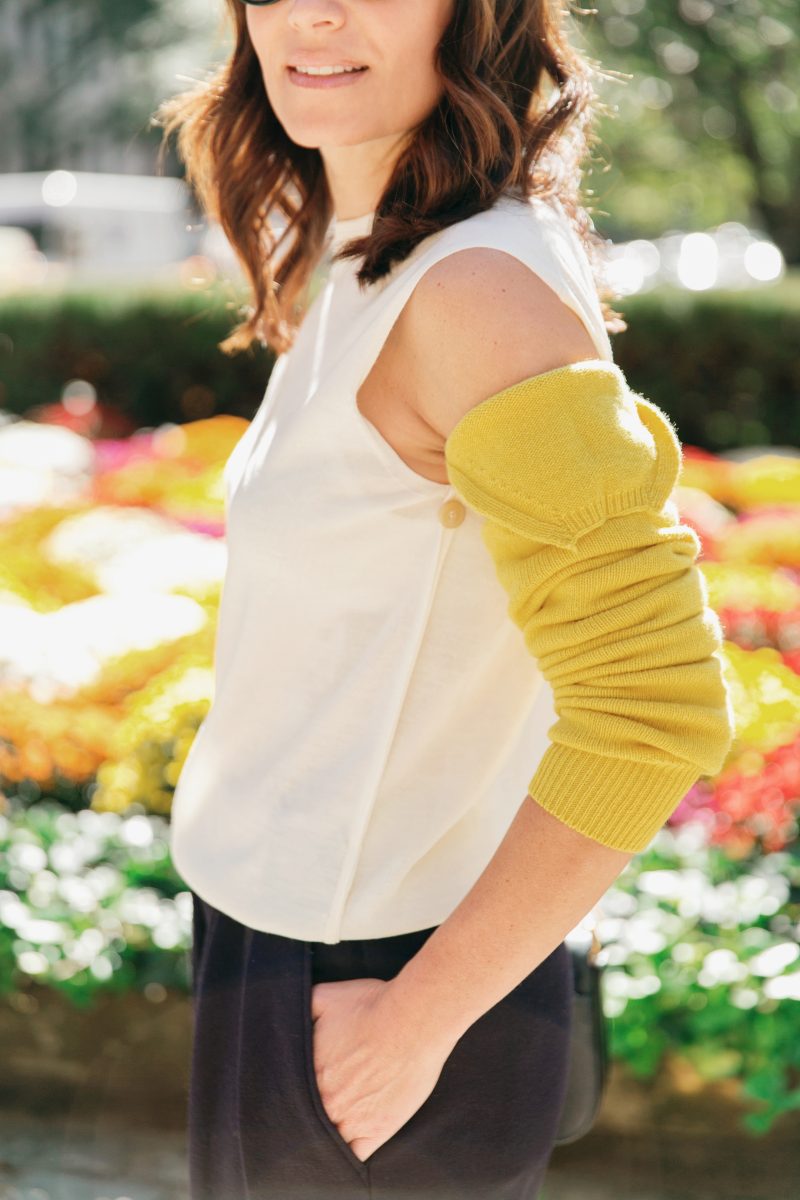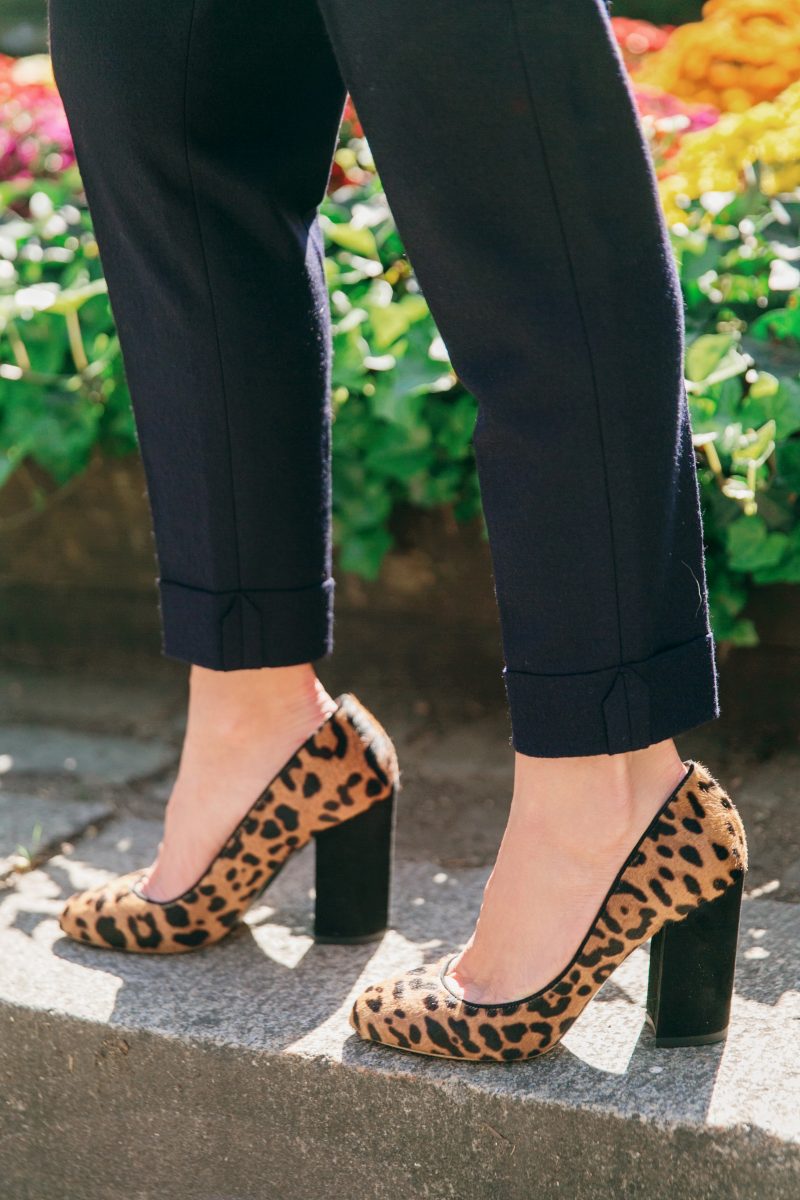 Shop mustard color here:

Though this sweater can be easily paired with denim, I've worn mine here with tapered navy wool pants by 08Sircus. They are so comfortable and easy to wear for day or night, I know I will live in them. For day, I would wear with sneakers though my daughter Sonia would beg to differ. I always appreciate her fashion sense and know she would advise to wear the sneakers for evening as well. Perhaps when I'm older, and I grow a few more inches, I will follow her advice. For evening, I like a thick heeled pump. These leopard pumps are by Tabitha Simmons and are quite comfortable. A burgundy or navy pump would work as well.
Shop similar look here: