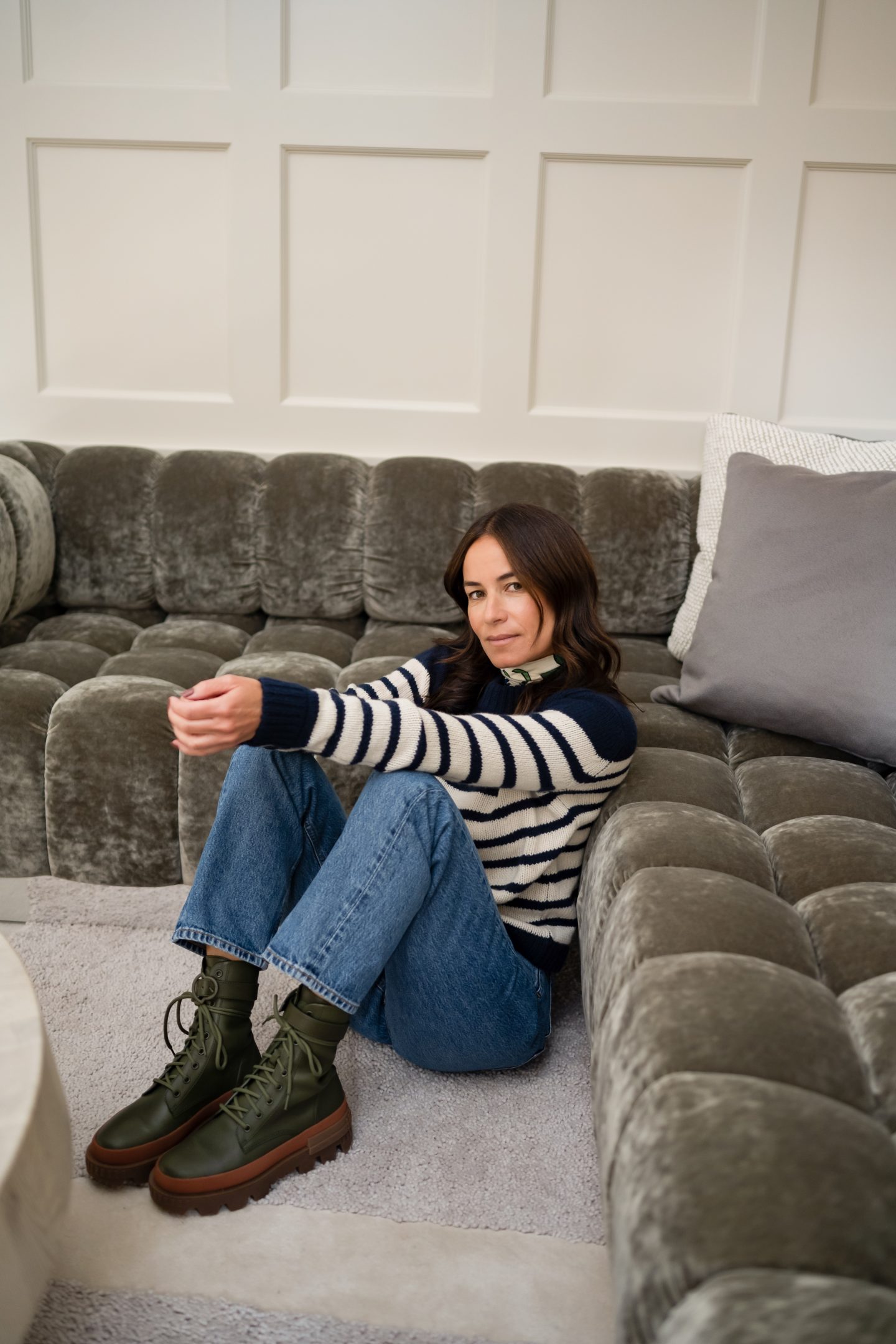 The next best thing to skiing (or snowboarding in my case), is après ski ie, cozying up near a fireplace, drinking a hot toddy, or simply walking around town. Whether you plan to travel to a ski resort over the next few months or if you live where the temps have been a bit brrrr, I've got you covered with my sweater weather
round-up. I've also included some of my favorite snow boots, puffers, and beanies for good measure.
Sweater Weather
I always love Perfect Moment moment so I rounded up my favorites from this sporty brand including their iconic "Ski" sweater. I also came across this
multi-colored Moncler Genius x Palm Angels sweater with a palm print – it's soo freakin cool! For a bit of prep in your step, I love Tory Burch's sport collection, specifically this cashmere chevron turtleneck sweater.
Shop printed knitwear here:

If you prefer solid over prints, I am a big fan of the color green this season and am particularly fond of Etro's green lightweight wool turtleneck sweater. There is something retro about this color and it's definitely at the top of my wish list. For a more affordable version, it's worth checking out both these green turtlenecks, see here and here by Aerie. I must give credit to @alifewellsaved as I first spotted this top on her IG account.
Shop solid knitwear here:

Most of you know I love a good stripe and if you don't, well now you do! My favorite stripe knitwear is by Kule and this cream/praline sweater is the perfect fuzzy-wuzzy sweater to snuggle up in. You can never go wrong with their classic cream/navy crewneck sweater. For added warmth, why not layer a fitted turtleneck underneath?
Shop striped knitwear here:

These Boots Were Made For Walking…
One of my favorite boots of the season are these Moncler leather lace-up ankle boots. I finally wore them after our first snowfall last week and felt like a badass. I also came across these tartan and suede-trimmed plaid Moon Boots which are absolutely darling- the ideal boot to slip into after a day on the slopes.
If you didn't catch my boot round-up at the beginning of the season, you can view it here.
Shop winter boots here:

Mother Puffers
I posted the puffers below on IG stories about a month ago and they now live on the LIKetoKNOWit app. For those who are not signed on, you can view them below.
Shop puffers here:

Keep It Under Your Hat
Last but not least are some of my all-time favorite beanies by James Perse and White + Warren. I also love the occasional Gucci beanie to but I tend to stick to solid cashmere styles.
Shop beanies here: