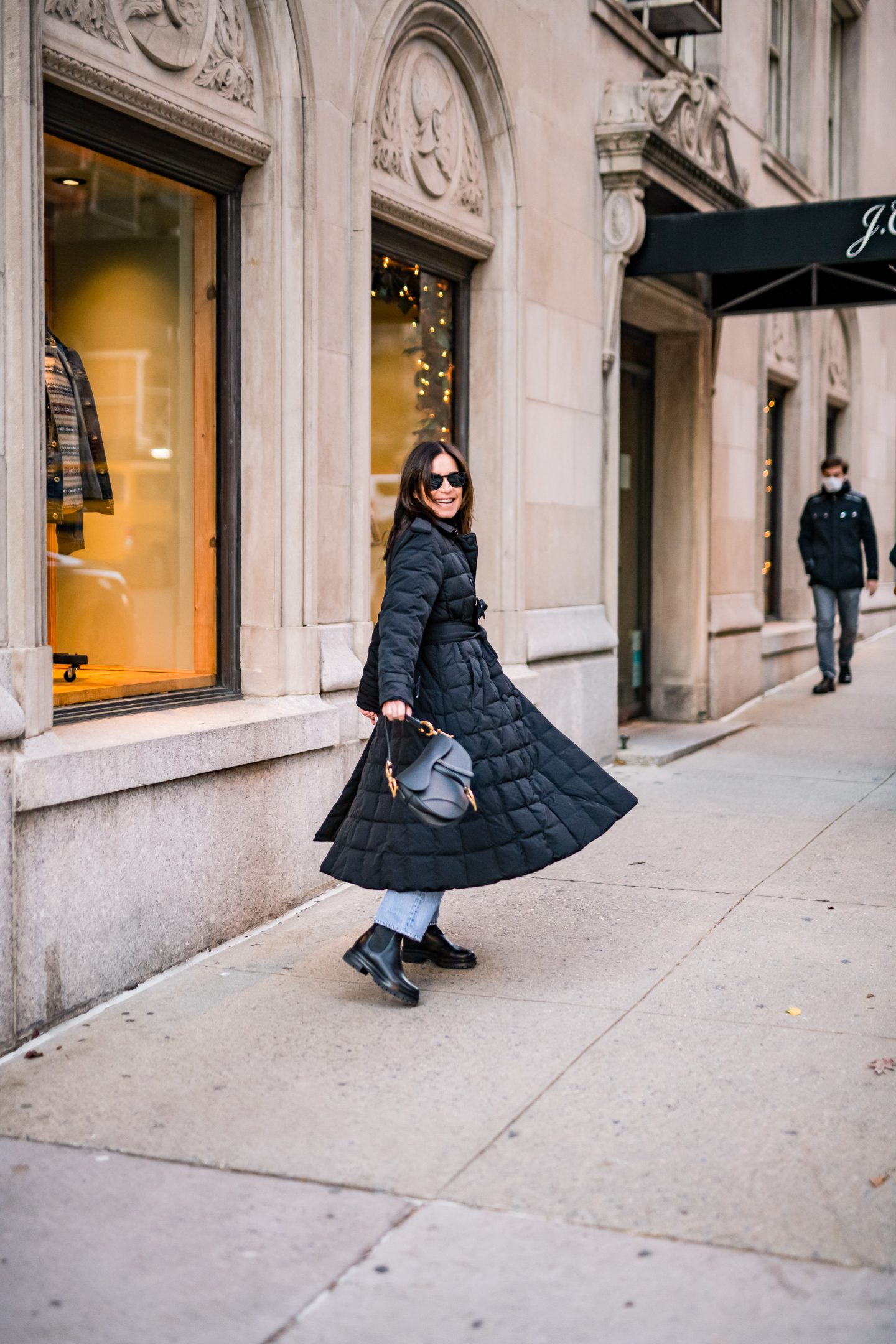 I don't know about you, but I am beginning to feel that brrrr in my bones which means it's time to bust out the winter puffers. When the temps dip below 40, nothing else will keep me as toasty.
By the way, does the Puff The Magic Dragon song pop into anyone else's head when they hear the word puffer, or is it just me?
In any event, I searched the web for the most fashionable winter puffers out there and rounded up my favorites below.

At the tippety top of my list is this cropped grey cashmere puffer by Prada. This is definitely more of a fashion piece and looks so freakin' amazing on!
Wardrobe.NYC also makes a fabulous black cotton/down version.
Next on my list is this cashmere puffer jacket with a funnel neck by Le Kasha. It comes in a cream beige and a midnight blue.
If you are looking for a bit of sunshine on a cloudy day, look no further than this yellow cotton poplin oversized puffer by Bottega Veneta. It has an uber-cool fit but it is super oversized, so again I recommend taking one size down.
Moncler makes a more fitted puffer in a metallic ochre (aka yellow) that I love and definitely adds a nice pop of color. For those who are hesitant about investing in a yellow winter puffer, the color works really well with denim, blues, greys, and ivory. I'm not really a fan of pairing yellow with black because it makes me feel like a bumblebee.
I added lots of black puffer options as that is always a safe investment. Moncler is always blue-chip but it's also worth checking out these two similar styles here and here by Lenki Lenki.
Shop puffer jackets here:

On to winter puffer coats…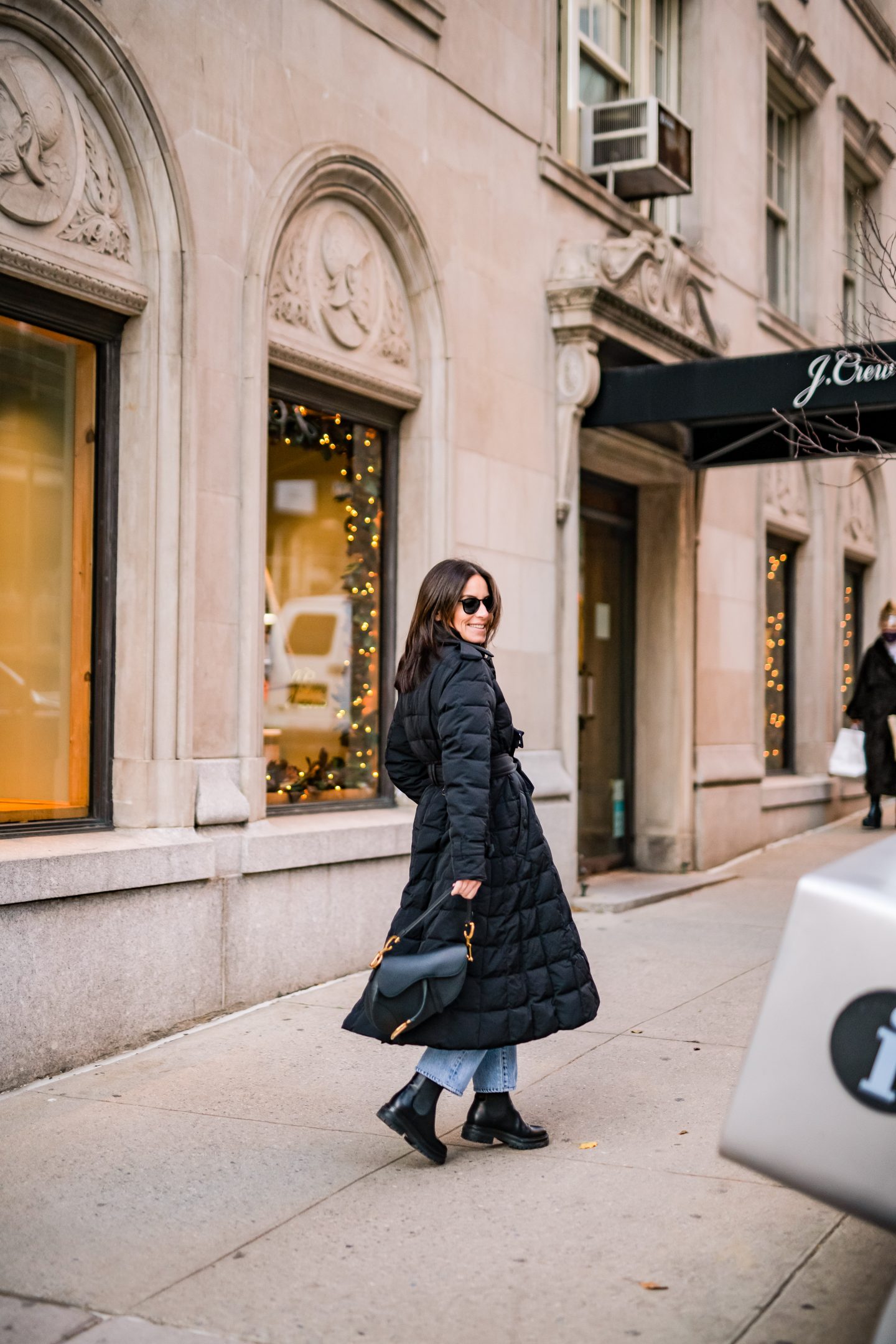 I'm wearing this a-line trench by Lenki Lenki which was recommended to me by my favorite Bergdorf Goodman shopping consultant Shari Meltzer. I appreciate the trench coat style but in a puffer version – super unique!
For those who are in a winter white state of mind, I really like the clean and classic silhouette of this Herno hooded quilter down silk-blend jacket. I always swoon when I see a beige coat/jacket, especially when paired with cream pants/jeans. SO fresh!
Shop puffer coats here: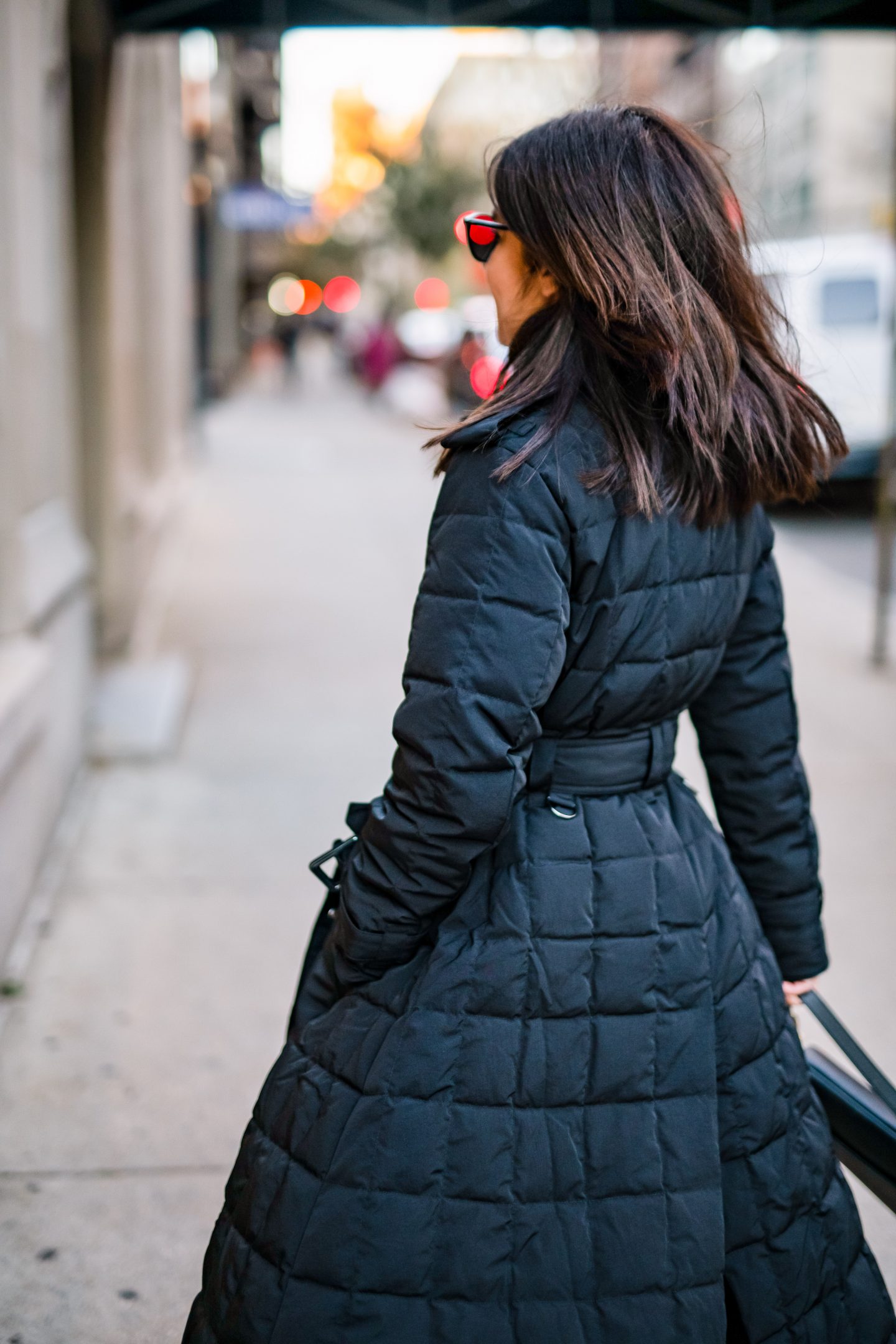 Stay warm, stay safe, and stay toasty!