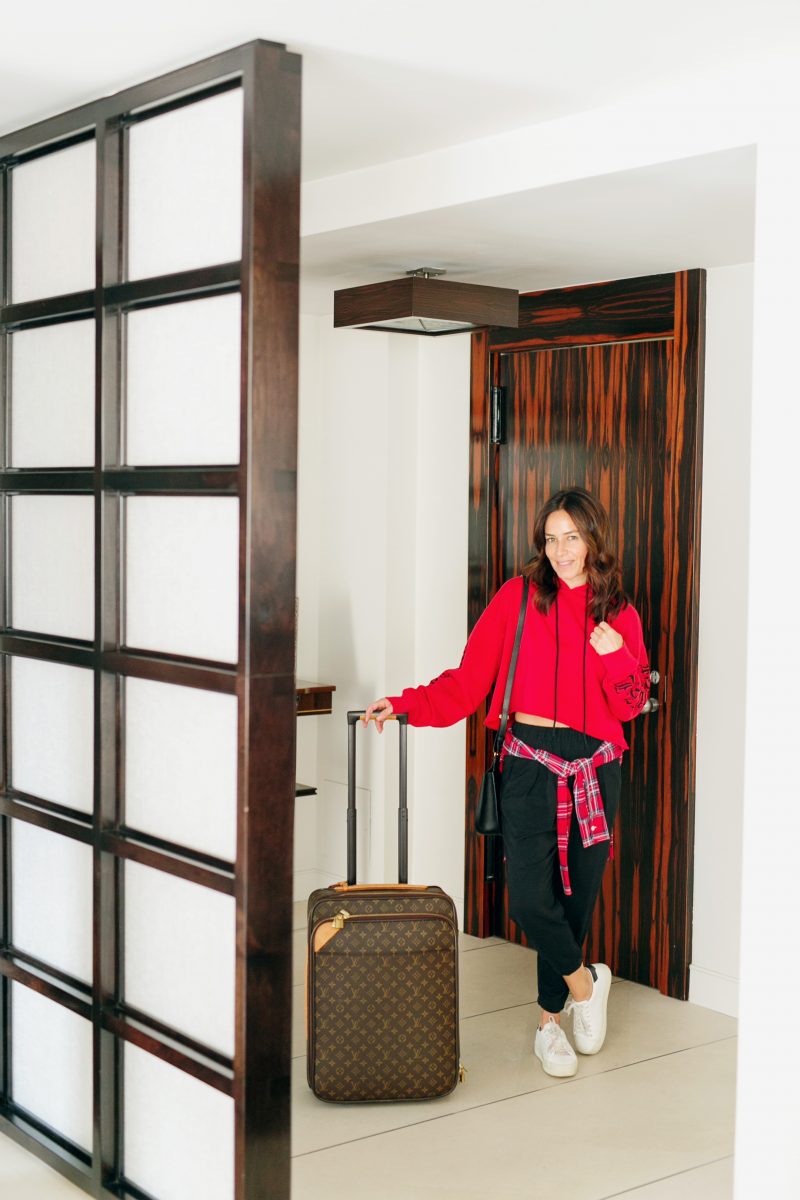 Sometimes I like to get away for a few days without the hassle of airport check-ins and flights. Over the past few years, I have tried a few spots within driving distance of New York City and had a great experience at all of them. I look for a place that offers beautiful surroundings, a great spa and some type of seasonal activity.
The first vacation of this sort we took, was at the Mayflower Inn, a Relais and Chateau boutique hotel located in Washington, Connecticut. This charming inn is about a 2 hour drive. The rooms are quaint and cozy and come with a fireplace. You also get a free bottle of Mums. (woo hoo!)
The 20,000 square foot spa is absolutely luxurious and the treatments were noteworthy. The delicious oversized chaises were perfect for pre and post massage relaxation.
Both restaurants were gourmet, one formal, the other causal with a bar, exactly how I like it.
We went on a scenic hike and one time, when it had snowed, we went cross country skiing. Though I have only visited in the winter, there are many activities to choose from, regardless of the season.
Last year for my birthday, we visited the Glenmere Mansion (see post here) located in the Lower Hudson Valley.
Though only 50 miles from NYC, you feel like you're a world away in this elegant European villa.
The rooms were absolutely magnificent and the bathrooms, well, they were a room unto themselves. They actually made me feel giddy. The Moroccan inspired spa was breathtaking. Both traditional massages and Hammam experiences are offered. Truly memorable and worth the trip.
The Canyon Ranch is another great option for those who want a total health and wellness experience. I visited with my mother and sister (see post here). This easy getaway in Lenox, Massachusetts, is a 2.5 hour drive.
As we speak, I am at the Ground Sea Fitness Retreat in the Berkshires, which is offered about a dozen times a year. This has been on my to do list and I can't wait to share my amazing experience with you next week. Stay tuned…
The Bedford Post Inn in Bedford, NY, is also on my list. This eight room inn, has two organic farm to table restaurants and a yoga studio. Sign me up!
I reached out to Jack Ezon, travel guru and owner of Ovation Travel for some weekend getaway recommendations. Here are five suggestions.
1)      Winvian – This whimsical uber-luxe resort is just a 2 hour drive from NYC and near Washington Connecticut's antiquing district.  Each room is completely different with romantic themes carried out with the ultimate luxury.
2)    Ocean House – This dreamy beach resort is a throwback to the gilded age with sweeping verandas, a fabulous spa, indoor pool and restaurant. Just 40 minutes to the mansions in Newport Rhode Island.
3)      Inn at Perry Cabin – This beautiful Belmond resort, sister to Cipriani in Venice, is a storybook journey into old maritime Americana. Located in Maryland, near
Washington , DC.
4)      Gurney's Montauk or Topping Rose House – 2 great winter Hampton hideaways at an oft overrun summer destination. Cozy up with a great book, indulge in fabulous food or enjoy a great spa treatment.
5)      Wheatleigh – A mountainside resort in the Berkshires (near Tanglewood) reminiscent a Florentine Palazzo.
What are your favorite weekend getaways? I'm always looking for new spots!