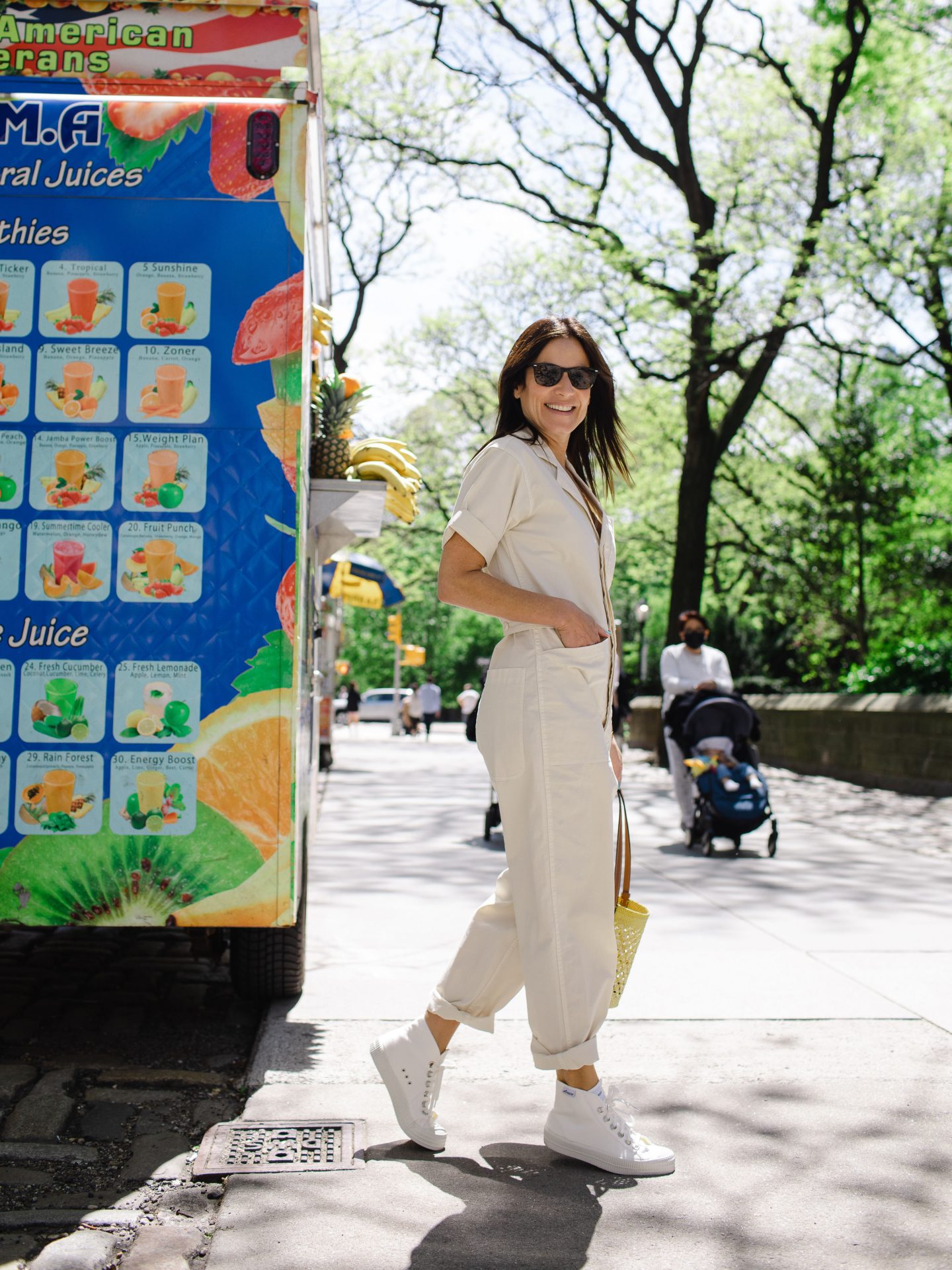 Welcome to my May New & Noteworthy update!
May was definitely a busy month but in a good way ie, Mother's Day with the family, a glorious hike at Bear Mountain with the Moise Safra Center, and an intimate lunch at Saks Fifth Avenue to celebrate the launch of Bonberi's Nicole Berrie new cookbook, Body Harmony.
I also hosted a fun spring shopping event with Nili Lotan at their uptown Madison Avenue boutique. Their clothes are classic, timeless, and effortless and their latest high summer collection was very well received. Here are some of my favorite pieces from summer 22.
My latest Nili Lotan obsessions:

Two major May highlights were a 4-night stay at the luxurious Palazzo Fiuggi, a wellness and medical spa in Fiuggi Italy. From there we traveled to Tel Aviv for 48 hours and then we were off to The Sea of Galilee for a special bar mitzvah weekend celebration.
Here are a few highlights/things to know from our stay at the PF:
The Fiuggi water (aka water of well-being) is known for its healing properties, ie diuretic properties, and antimicrobial and antiviral properties which also boost the immune response.
The most unique and luxurious spa/wellness treatments ie, various water therapies, detox treatments using Infrared Rays, Vibra sound healings, sessions with Ayurvedic doctors, Western doctors, sessions with an Osteopath, intense purifying face treatments, inner strength energetic chakra treatments to name a few…
The hotel, with its 5-star luxury suites, sits on the most magnificent property. The views and setting are absolutely breathtaking and there are plenty of daily activities to choose from including padel, hiking, pilates, etc… A daily schedule is created by the Palazzo Fiuggi team, which is unique to each guest based on their goals.
In house Three-star Michelin meals, think a healthy, mindful and culinary experience. There are various programs to choose from depending on your personal objectives.
Minimum stays of 2 nights. There is also a Ranch Malibu at Palazzo Fiuggi Program experience (7nights/8days) which I definitely would like to try next time I visit…and yes, there will be a next time!
The spa is 50 minutes from Rome and 2 hours from the Amalfi coast so this is the perfect pre or post vacation stop, ie a vacation from your vacation where you will leave feeling refreshed, rejuvenated, and well-rested.
If you are interested in booking a stay at the Palazzo Fiuggi, please reach out to jack@embarkbeyond.com and be sure to ask for "Fortune Inspired" perks!
On to books!
This month I read The Summer Place by the queen of beach reads, Jennifer Weiner. Other new recent books purchased this month were:

And now for fashion finds…

There are 2 new and noteworthy beauty products this month. The first is a serum by clean skincare brand Furtuna serum. This product is all-natural, came highly recommended, and with a name like Furtuna which sounds like my Spanish name Fortuna, how could I resist? It's been 2 weeks and so far so good, ie my skin has not broken out – yes that's a major indication of a product that works, and… my skin feels well hydrated. Not to sound like a broken record but ideally, I would like to eventually use only all-natural products so this serum is a small step in the right direction.
The second beauty product that I purchased are under-eye masks by 111Skin. I bought these before I went on my trip to Europe in case I needed a pick me up when I landed (they definitely came in handy!).
I tried both their Rose Gold Illuminating Eye Mask which hydrates, brightens, and illuminates, and their Celestial Black Diamond Eye Mask which combats lines, wrinkles, and dehydration around the tired eye area. I most certainly saw a difference and because I am a fan of instant gratification, I would definitely purchase this product again in the future.

One last mention before I say tata is a Reiki energy session I experienced with Alyssa Breiloff. For 20 minutes I laid down on my bedroom floor listening to a meditation that Alyssa chose specifically for me while she performed reiki remotely which promotes relaxation and a sense of calm. Afterward, we spoke on the phone to discuss what came up for me during the session. Based on my experience, Alyssa followed up with some balancing and grounding recommendations. I can't wait for my next session and my hope is to "see" her once a month.
Excited about what June has in store for me! I hope to go roller skating at Rockefeller Center and I am just looking forward to spending more time with friends and family at the beach.
Last but not least…I will be hosting a live event on Saks 5th Avenue's site on June 9th at 3 PM where I will be discussing my favorite vacation pieces for summer! Hope you can tune in…more details to follow so definitely keep an eye out!