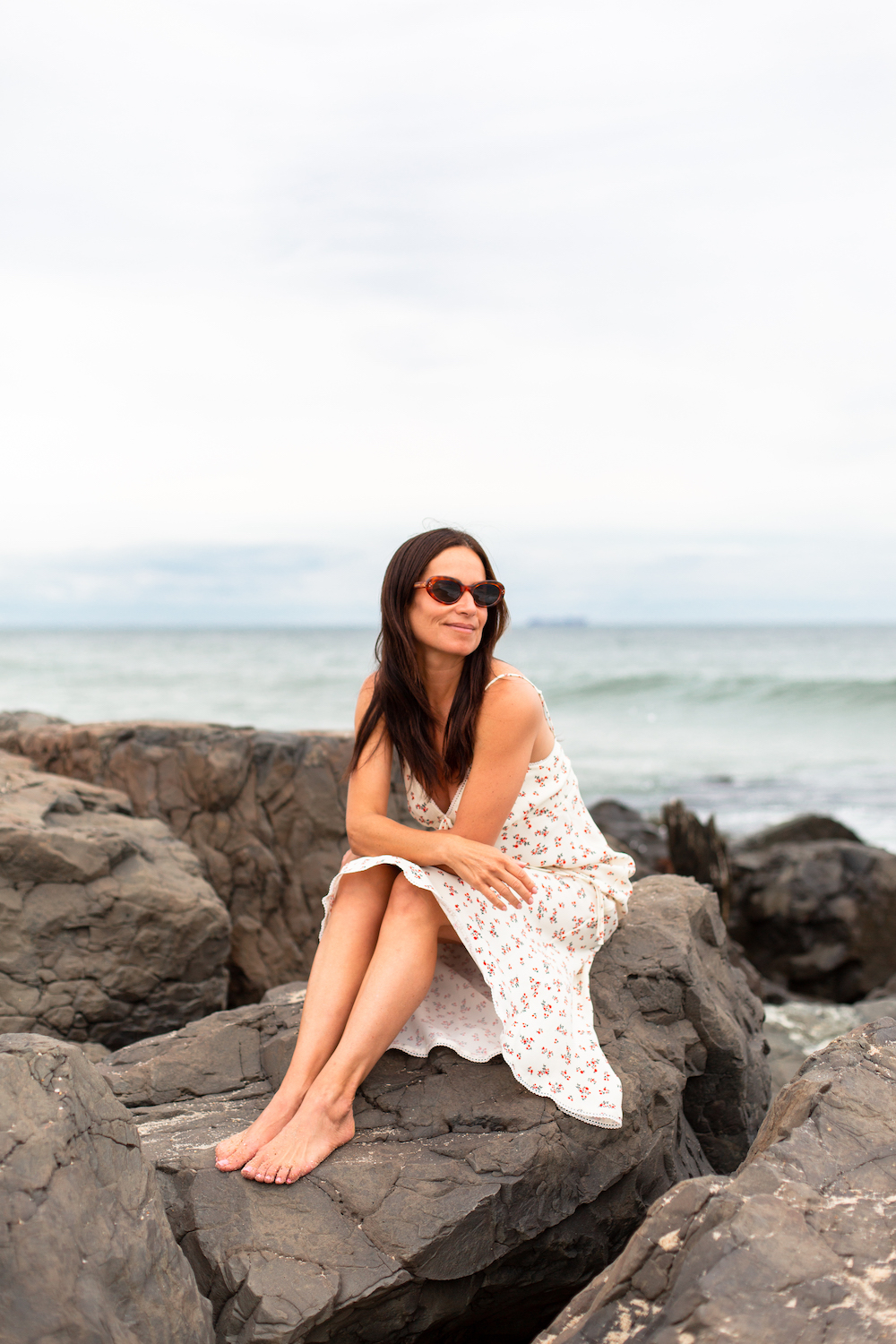 There's that saying "I just wish summer would last forever", and right about now, I feel that exact sentiment." As cliche as it sounds, summer is flying by (hello August!) and I just want to savor every moment.
When I think back to the month of July, it was filled with lots of travel, getting my home organized, and into the summer groove ie, morning beach walks, time with friends and family, weekly workout routines, and yes, even enjoying a soft serve ice cream or two.
A definite July highlight was a trip to Barcelona, Mallorca, and Ibiza in honor of my husband's 50th birthday. I had never been to Barcelona before, and though it was a quick 24-hour visit, we hit the ground running. First, we went on a tour of Gaudi's Sagrada Familia, then we went on a tour of the Jewish quarter. We also saw a flamenco show and visited the Miro museum (see here for my visual diary).
Mallorca and Ibiza were about sun-filled days at the beach, lots of grilled fish, and probably one too many glasses of wine. It was my first time being away with the family in Europe during the summer and I truly appreciated the quality time (99% of the time), especially now that our kids are all grown up. Stay tuned for my visual diary which will be living on my Instagram feed.
I am proud to say I read 2 books on vacation, Liking Myself Back: An Influencer's Journey From Self Doubt To Self Acceptance and The Hotel Nantucket. I am currently halfway through a third book If In Doubt, Wash Your Hair.
Another July highlight was seeing Bebel Gilberto, a Brazilian singer, in concert at Sony Hall, and…reorganizing my gym equipment closet with the help of Got Clutter…oh, the things that bring me joy!
I did manage to cross a few things off my summer bucket list which included playing tennis, trying out some new recipes from 2 new cookbooks, Body Harmony and The Modern Table plus a visit to Cameo Love Market and Almost Home Coffee down on the Jersey Shore.

New & Notable Beauty Products

New & Notable Fashion Pieces

New & Notable For The Home
Bosch Bread Maker
My top three activities I am planning to cross off my summer bucket list this upcoming month are to visit a new state. I am currently manifesting The Inn At Perry Cabin in Maryland, a visit to a lavender farm, and a way overdue visit to Trader Joe's.
Wishing everyone a happy and sunny August!