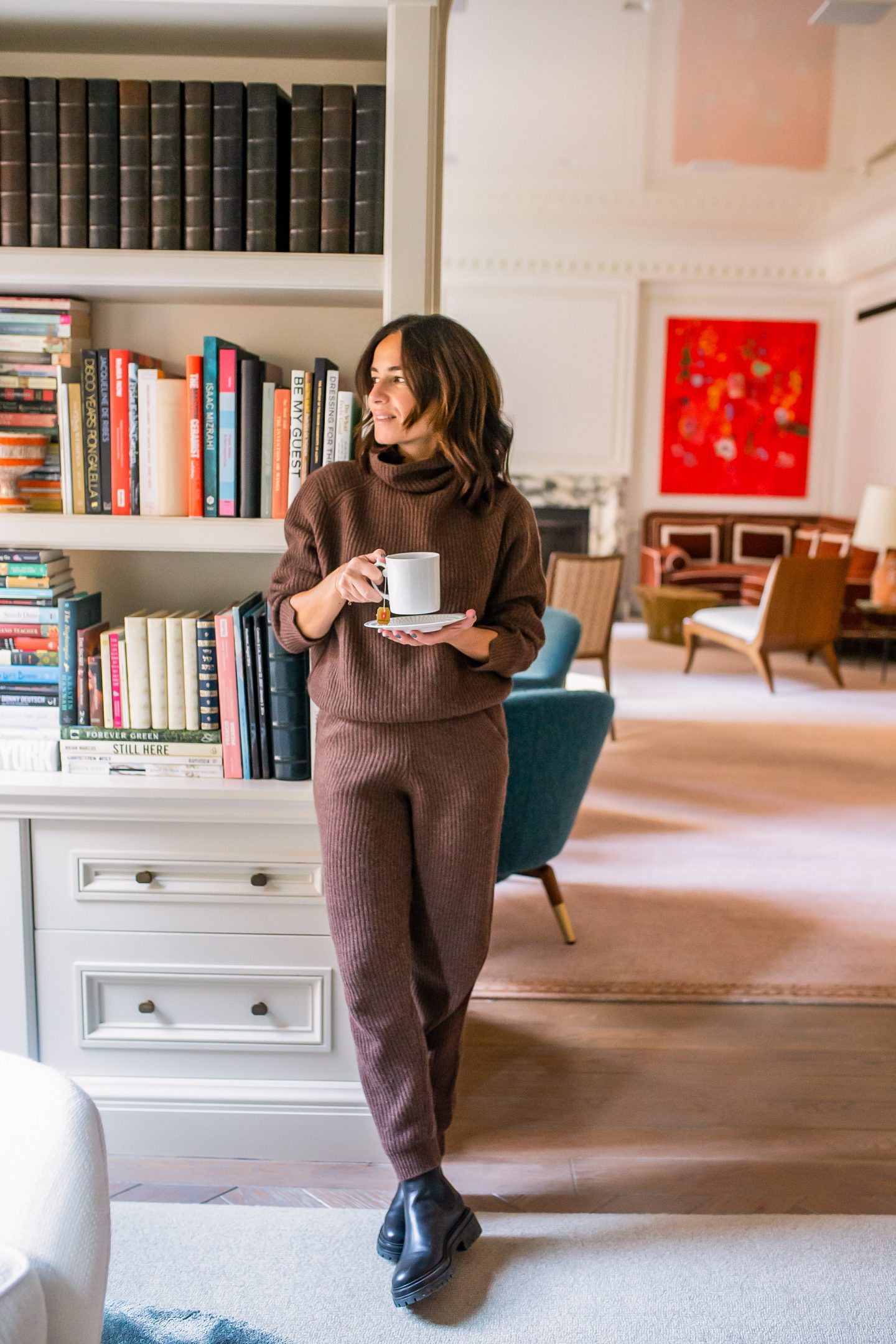 There are days when life is easy like Sunday mornings, days when I am a bundle of nerves, somewhat like a ticking time bomb, and then there are those days when I just need to slow the F down.
Over the years I have discovered ways to help me relax and put me in a peaceful state of mind. I thought I'd share some tips that have helped me to relax when I'm in one of these frames of mind.
One thing this pandemic has taught me is that life is not a race to be won.
Pre-quarantine, each day felt like a sprint to cross off as many to-do's off my list as possible. I also felt like each morning was one big push to get out the door.
What I've come to realize is that taking my time in the morning feeds my soul and sets the tone for the day. I now cherish my mornings in bed, reading the news, checking in with my mom and sis and/or scrolling through Instagram. I don't schedule my gym sessions too early in the morning and I actually sit down in a chair (gasp) and enjoy my breakfast. This slower pace leaves me feeling less frazzled and calm.
About 2 months ago, I visited the Miraval Resort & Spa in Massachussettes and I tried my very first Qigong class. Qigong is a traditional Chinese practice that cultivates and balances one's qi, translated as "life energy". Qigong practice typically involves moving meditation, coordinating slow-flowing movement, deep rhythmic breathing, and a calm meditative state of mind.
Since then, I have been more or less practicing qigong each day by following easy 10-15 you-tube qigong tutorials. Jeffrey Chand and Nick Loffree are 2 practitioners that I currently follow.
I have found this practice helpful in staying grounded, more so than traditional breathing meditations. I also truly believe in the energy life force and man, I'll do anything to breathe in the good shit and breathe out the bullshit.
Finding what kind of meditation works for you is so personal, so I suggest, trying different methods or practices until you find what resonates. There are so many apps and forms of relaxation to choose from. When you do find one that you love, it's recommended to practice as often and consistently as possible to reap the benefits.
After I practice qigong, I do what some call a morning dump (not the bathroom kind) or morning pages. This is the practice of writing three pages of whatever comes to mind, formally known as a stream of consciousness. Sometimes it's harder to sit and write but I do find this practice worthwhile as well as a stress releaser. This kind of writing is also said to clear your mind, process emotion, unleash your creativity, and silence your inner critic. Before I did my "morning pages", I used to write in a gratitude journal. I don't think one is preferable to the other but rather find a practice(s) that makes YOU feel good!
Shop journals here:

Music is another major way that I relax. I have music playing in my bedroom every single day at some point but it's usually in the morning and evening. My husband is always great at choosing the perfect playlist or chill out station that just puts me in a good head. Whether you compile your own relaxation playlist or discover one on Spotify, it's definitely a mood booster.
Shop headphones here:

Lighting a candle and/or reading a good book are other great ways to relax and shift your mindset. I recently read The Seven Husbands of Evelyn Hugo, This Time Next Year and I'm almost finished reading Normal People. Anxious People is next on my list.
Shop books here:

Shop candles here:

If reading is not your thing, movies and TV series are other great options. When it comes to movies, I mostly opt for comedies as I find laughing to be a stress reliever. I was never big into Netflix but I am slowly getting hooked. I loved The Queens Gambit, Emily In Paris and I am currently watching The Crown.
I thought I'd also mention crossword puzzles and watercolor painting as I find both these activities calming. I've been doing crosswords nightly for almost 20 years and I've tried watercolor painting once, two weeks ago lol, but it was such a relaxing and creative activity, that I ordered not 1 set but 2!
Shop watercolors and crosswords here:

I hope you found all these suggestions helpful.
What helps you to relax? Please comment below! Now more than ever, I think we can all use some helpful tips!