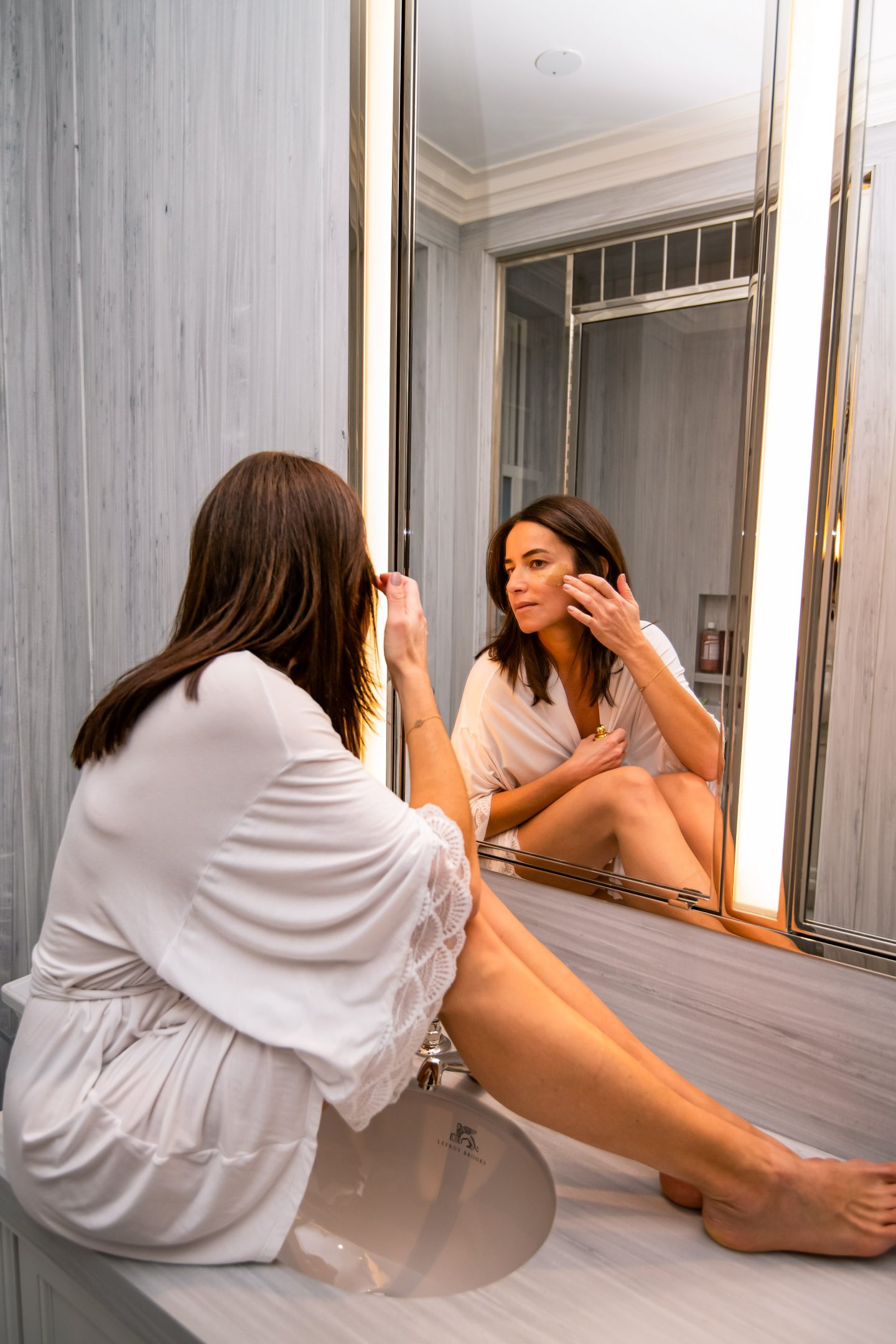 Happy 2021 everyone!
I thought I'd kick off the New Year with some fabulous beauty finds that have recently made their way into my beauty cabinet and are here to stay.
It's been a while since I bought a new mascara. The one I was currently using began to clump up. I'm not sure if that was because it had surpassed its shelf life or because my wand was overloaded with product. In any event, I had seen that @CharmedbyChamille gave NARS's Climax Mascara a big thumbs up so I bought it and have been batting my eyelashes ever since. The product doesn't clump or smudge, it's lightweight and I can add as little or as much drama by layering more than one coat.
Next on my list of fabulous beauty finds is Erbaviva's Hand Sanitizer spray. I first discovered this all-natural product at Bonberi Mart. This is by far my favorite hand sanitizer as it is light yet effective, and I much prefer a spray to globs of gel on my hand. This one also feels much cleaner, and I mean that literally, as it's a clean brand and I love the all-natural scent – think lavender and eucalyptus.
I'm really into facial rollers. I love the way the cold massager feels on my face and I find that it improves circulation while also bringing a bit of life to my face. This must be because the upward rolling motion brings oxygen to the facial tissue. I have been rolling with Joanna Czech's almost daily after I apply my moisturizer. If you do decide to purchase, check out her site for instructions on how to handle this tool. I found the how-to diagram quite beneficial.
Out of all types of face masks, I tend to use Patchology's Eye Gels the most. My most recent purchase was their Illuminating Glitter Eye Gel. I will use this when my eyes look a little puffy and tired or if I'm just in the mood for some sparkly self-care. I always take eye gels with me when I travel and will most definitely use them on the evening of my arrival for that very necessary post-flight pick me up.
Smith & Cult's Tang Bang nail polish has been a long time obsession of mine. I recently purchased another bottle as I misplaced place my last one. I will typically wear this burnt orange color in the fall and winter. Another nail color addition worth mentioning is this limited edition Red Wonder by Christian Dior. It's a gorgeous shade of red and the bottle itself is super elegant.
Last but not least is Trish McEvoy's Brow Perfector Pomade. I always prefer a chunky pencil when it comes to my eyebrows. This one happens to enhance my eyebrow color rather than darken it which works for me because I've recently been getting my eyebrows tinted bimonthly. Also…NARS pencil sharpener is a must-have. I like that it is a 2 in 1 sharpener for thin and thicker pencils.
And there you have it! Hope you found my new beauty product round-up helpful. Please do share any favorite new products below!
Shop my recent beauty finds here: