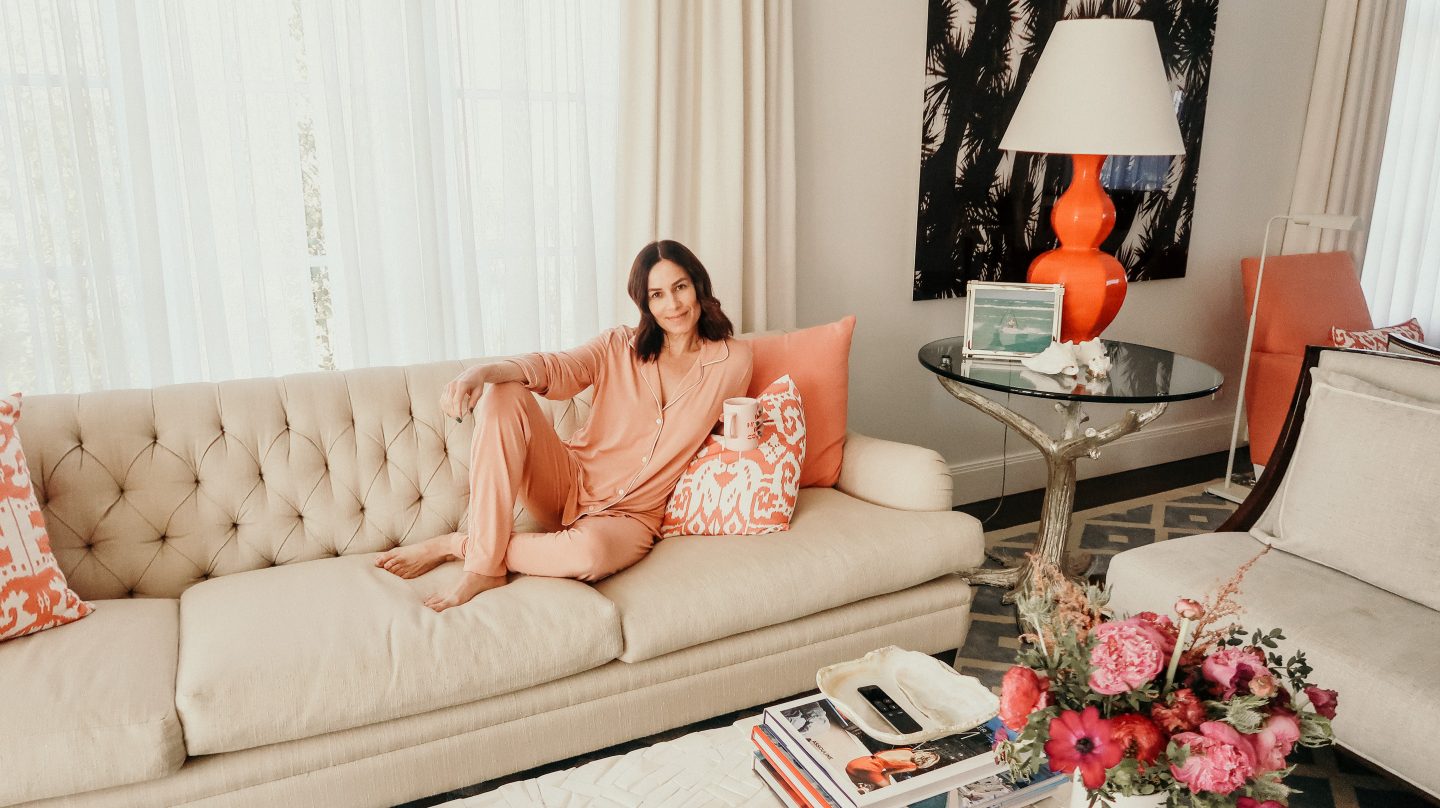 Since I've been at home social distancing for over a month now, I've been making a concerted effort to carve out some self-care time each day whether it's 5 minutes or 50 minutes. I think it's important, especially in these highly emotional times, to show ourselves some self lovin' on the daily.
Here are my 5 top ways I've been carving out some self-care time.
Take Your Candle And Light The World
There is something so luxurious about lighting a candle. I don't think a day goes by when I don't light a candle. It sets the mood and relaxes me. I have a few favorite scents and just taking in the fragrance puts me in a better frame of mind. I actually took a break from writing this post to light my Feu De Bois candle by Diptyque haha. I'm addicted! Some other favorite candles of mine are Cotton Poplin by Byredo, A.P.C., The Webster's South Beach Candle and Prolétaire by Cire Trudon.
Shop my favorite candles here:

There is Always Something To Be Thankful For
I've been writing in a journal for at least 2 years now and I take the time each morning to write 3 things I'm grateful for, and at the end of each day, noting 3 amazing things that happened during each day. This practice has definitely contributed to my overall feelings of gratitude. This is not something that happened overnight but as I reflect on this post, I realize that this kind of thankfulness has evolved over the years that I have been journaling. It has heightened my awareness about the world around me and it just feels so good to take notice of the small things in life that I may have otherwise taken for granted.
The things I jot down can be something as small as having a good cup of coffee or waking up to a sunny day. If we all try to find even just a small silver lining, especially these days, it will brighten up your spirits. Give it a try! My favorite journal is this 5 Minute Journal. Though I have referenced it many times, I wanted to make mention of it once more. Taking the time to show gratitude is a form of self-care.
Self Care Means Giving Yourself The Permission To Pause
Self-care means giving yourself permission to pause and give yourself a manicure or even a face mask. Just the other day, I locked myself in my bathroom, and as I don't have somewhere to sit in my bathroom, I set myself up in the bathtub and gave myself a manicure. It felt so good to carve out some beauty time, dress up my nails and literally add a bright pop of color to my day. Whatever beauty time means to you, treat yourself. You are worth it! Be sure to play some of your favorite tunes in the background and if you're in the mood for some company, face a time a friend, that's what I did!
Quiet The Mind And The Soul Will Speak
Soon after I began social distancing, a friend of mine reached out and asked if I wanted to participate in Depak Chopra's 21 Meditation Challenge. Without a moment's hesitation, I said yes! Up until this time, I had been listening to meditations from the Calm App but I had always wanted to try something different. I must say after being halfway through this challenge, I find Depak's meditation more meaningful and effective in the sense that it just feels more peaceful. This doesn't mean the rest of my day is stress-free. This just means, I feel calmer and more present while listening to his meditations. In addition, I appreciate the messages he conveys each day. I think we are all experiencing a myriad of emotions and different kinds of stresses each day. Meditation is an effective way to calm and quiet the mind and bring us to a conscious state of awareness.
The Earth Has Music For Those Who Listen
A few months ago I was gifted a meditative sound therapy device by ihome. Think unique sounds to help relax, sleep and calm the mind. Since receiving this gift, I use it daily and it now has a permanent spot on my night table. I'll listen to the calming music at any given point during the day, while I'm working or in the evening when I am unwinding after a long day.
Last month, when packing up essentials to take with me from NY to NJ to social distance, I took this device and it seriously puts me in a relaxed state so suffice it to say, I find this device helpful.
I hope you find the time to take care of you, treat yourself with some of these self-care tips and do some self lovin'. I'd also love to hear if you have any self-care tips you've been incorporating into your daily routine. Please comment below!
Shop the post here: