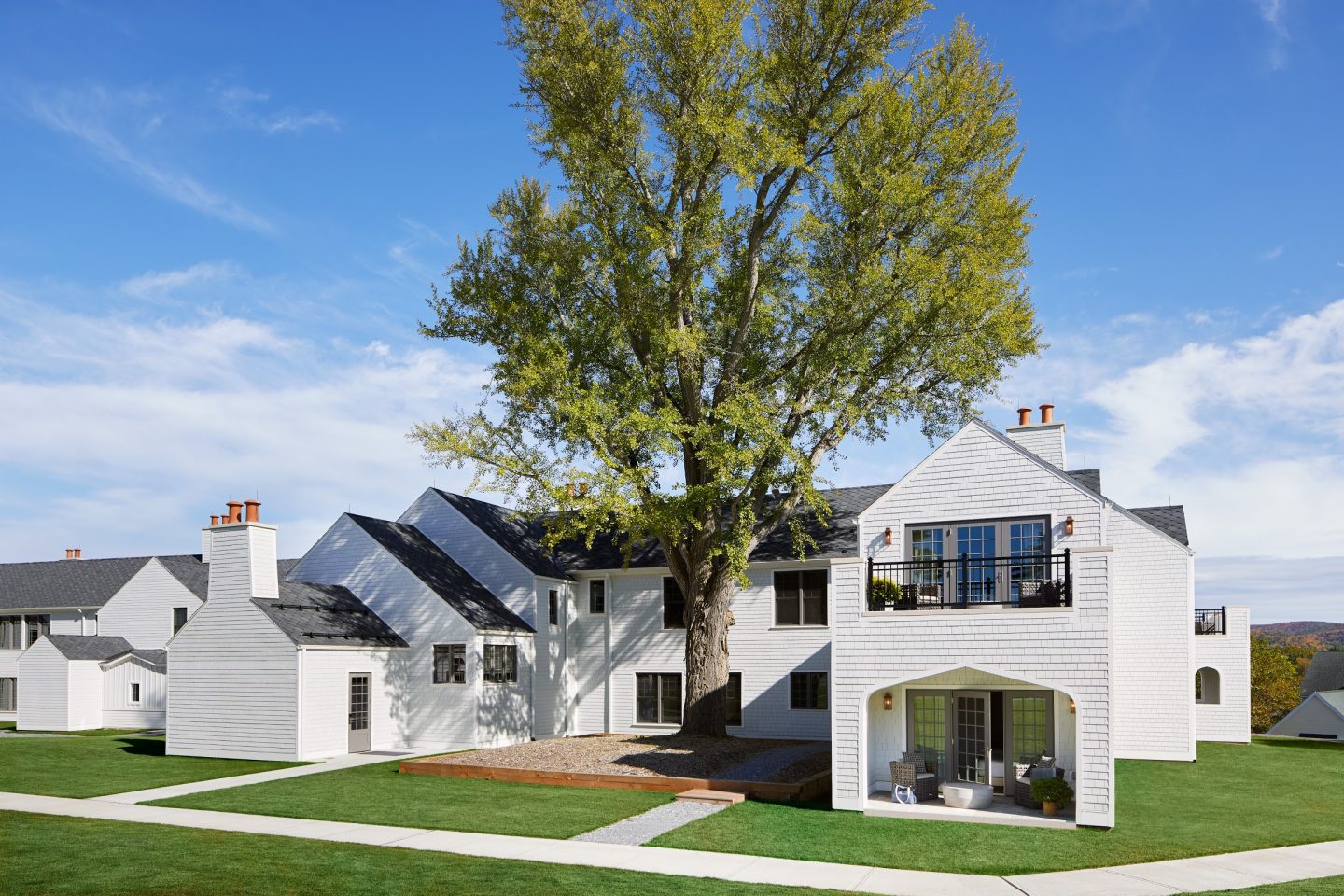 Last week David and I took a road trip to the Miraval Resort and Spa in Lenox Massachusetts for a 72 hour relax and recharge getaway. We had visited the Miraval in Tucson, Arizona almost 6 years ago, and we were so excited to try their newly opened East Coast locale.
For those who are curious, the drive from NYC to the Berkshires is 2 hours and 45 minutes. It was a scenic route and we took in the beautiful fall foliage along the way.
I would describe the Miraval Resort as more of a wellness spa – even a spiritual journey if you're open to that sort of thing. It's also an experience-driven spa and by that I mean, there are many physical activities that are mind-body-related. Ultimately, the Miraval experience can be whatever you want it to be. If you are looking for physical activity, there are plenty of cardio/workout classes + a state of the art gym. Hiking and biking excursions are also available at all levels. They also offer seasonal activities like kayaking, paddleboarding, snowshoeing, and cross country skiing to name a few. I would not describe the Miraval as a weightloss spa but more as a healthy mindful eating experience (cocktails and dreamy desserts included).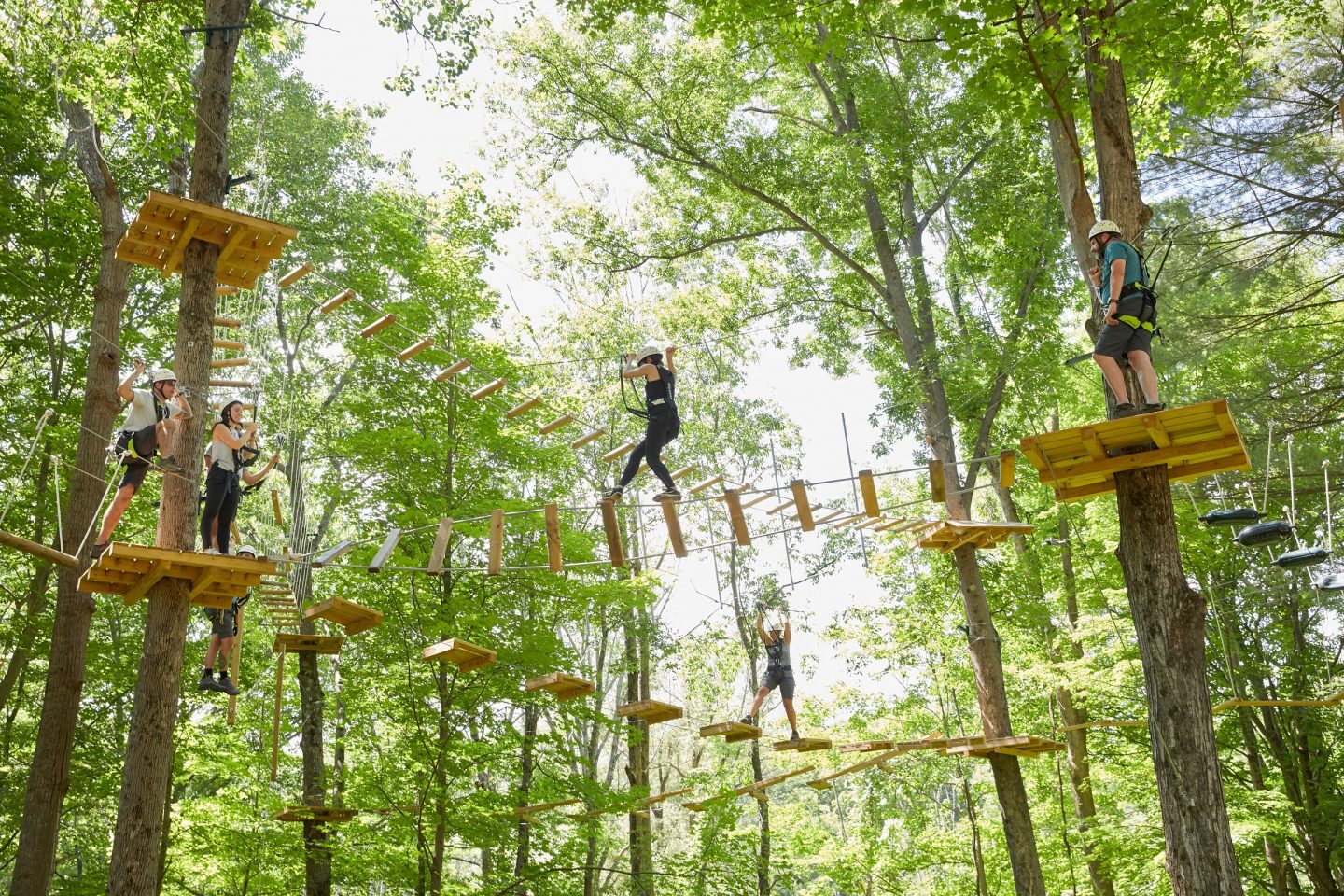 Our Itinerary
We arrived at the Miraval on a Monday afternoon at 5:30 pm, dropped our bags in the bedroom, and headed to a floating meditation class which was the perfect way to unwind after an almost 3-hour drive.
I've gone ahead and included their description of this class for those who might be interested – Experience the calming benefits of induced meditation while you are gently elevated above the floor in a silk hammock and rocked to the soothing vibrations of crystal bowls. Release your mind's stress, tension, or worry while you "float" weightlessly in the air. May cause motion sickness.
Afterward, we headed to dinner, but first cocktails. Speaking of cocktails, it was one of the yummiest drinks I've had in a while. It's called the Beacher Smash, made with fresh blackberries, lime juice, silver tequila, mint, ginger honey, and club soda. Let's just say this was my drink of choice each evening. I'm thinking that I may just have to call them up and request the recipe or… I'll just have to visit again soon.
Back to dining… All meals are served in the same restaurant which I thought was quite charming for a spa. Think high wooden ceilings surrounded by windows so lots of lighting. What I appreciated about the food was that it was portioned controlled. My favorite meal of the day was breakfast as it offered my #1 go-to's, ie delicious avocado toast, egg omelets with sundried tomatoes and mushrooms, and delicious homemade granola + berries.
Lunch was my least favorite meal, probably because it was a buffet plus a few select specials and, well, I'm just not a fan of buffet food.
There is a cafe that is open all day where you can grab when on the run, chia pudding, yogurts, teas coffees, etc. They also serve salads and sweet treats throughout the day where you can cozy up by their fireplace, sip and read or just relax.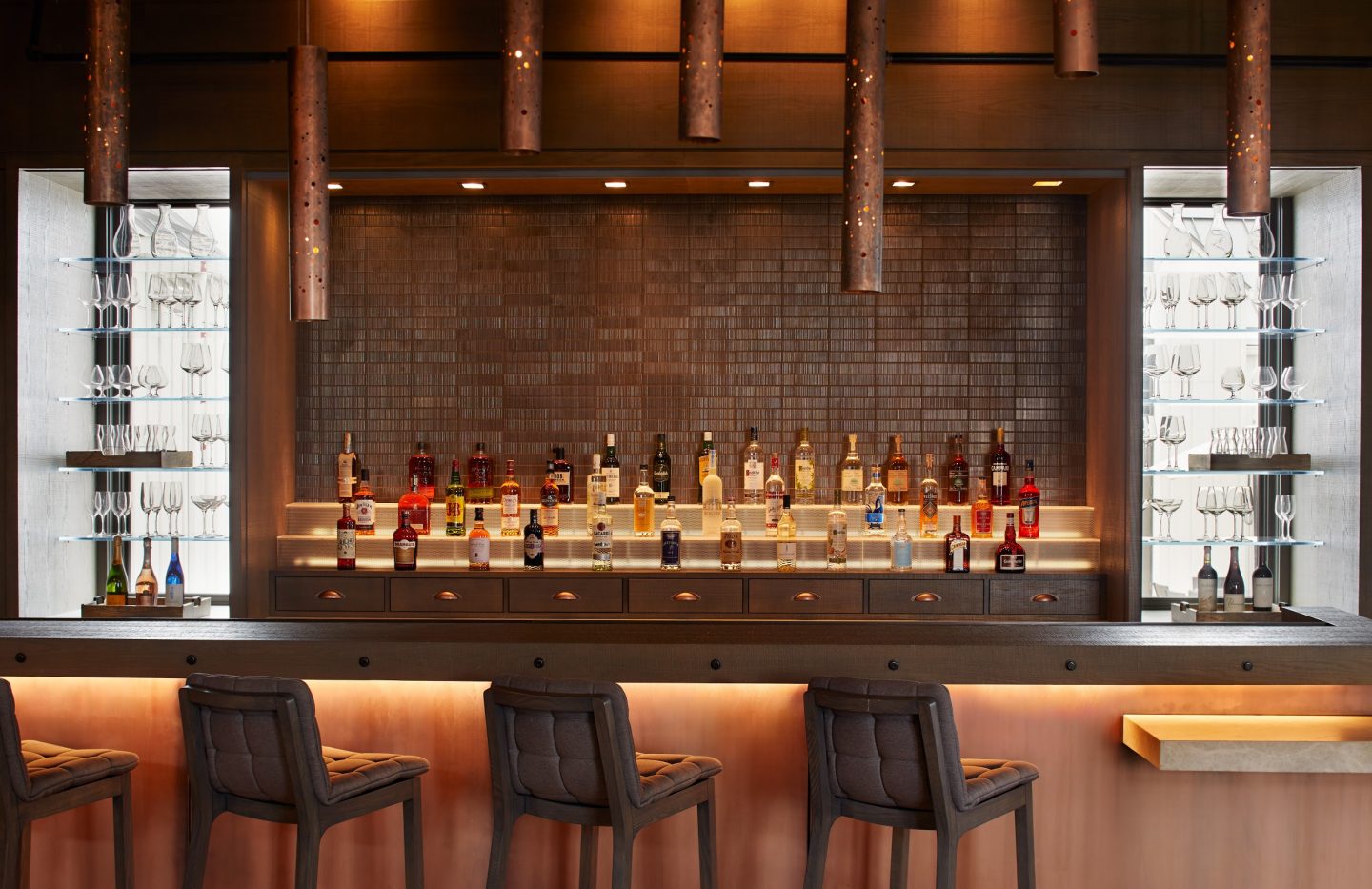 Both Tuesday and Wednesday morning we started off our day by going on a 1.5-hour hike which is one of my favorite outdoor physical activities. The views on a sunny day are glorious and it just feels so good being out in the fresh air. On day one we hiked Laura's Tower which I didn't find challenging enough but it was still magnificent. On day two, we hiked Monument Mountain which was more of a challenge, my kinda workout.
Both afternoons we also had spa services which included a Deep Mountain Massage and Reiki. My husband highly recommends Brigitte for the deep massage and I had the best Reiki experience of my life with Baker. Reiki, according to the Miraval pamphlet, alleviates tension, reduces pain, and free emotional blocks with the Japanese stress reduction practice. By applying gentle pressure with the hands, your practitioner enhances the universal energy that flows through you. Reiki can help you connect with your higher self, leaving you with a sense of peace and wellbeing.
All I can say is that the experience was magical. I believe that if you are open to experiences and trying new things, the benefits can be transformative. Just to give you some perspective, when I laid down on the massage table I was feeling a bit anxious, but after about 15 minutes, my body had already begun to relax. It almost felt like someone put an IV into my bloodstream with some type of relaxing magic potion. I know this is also going to sound a bit woo woo but I actually felt waves of energy flowing through my body. Bottom line, I highly recommend this treatment.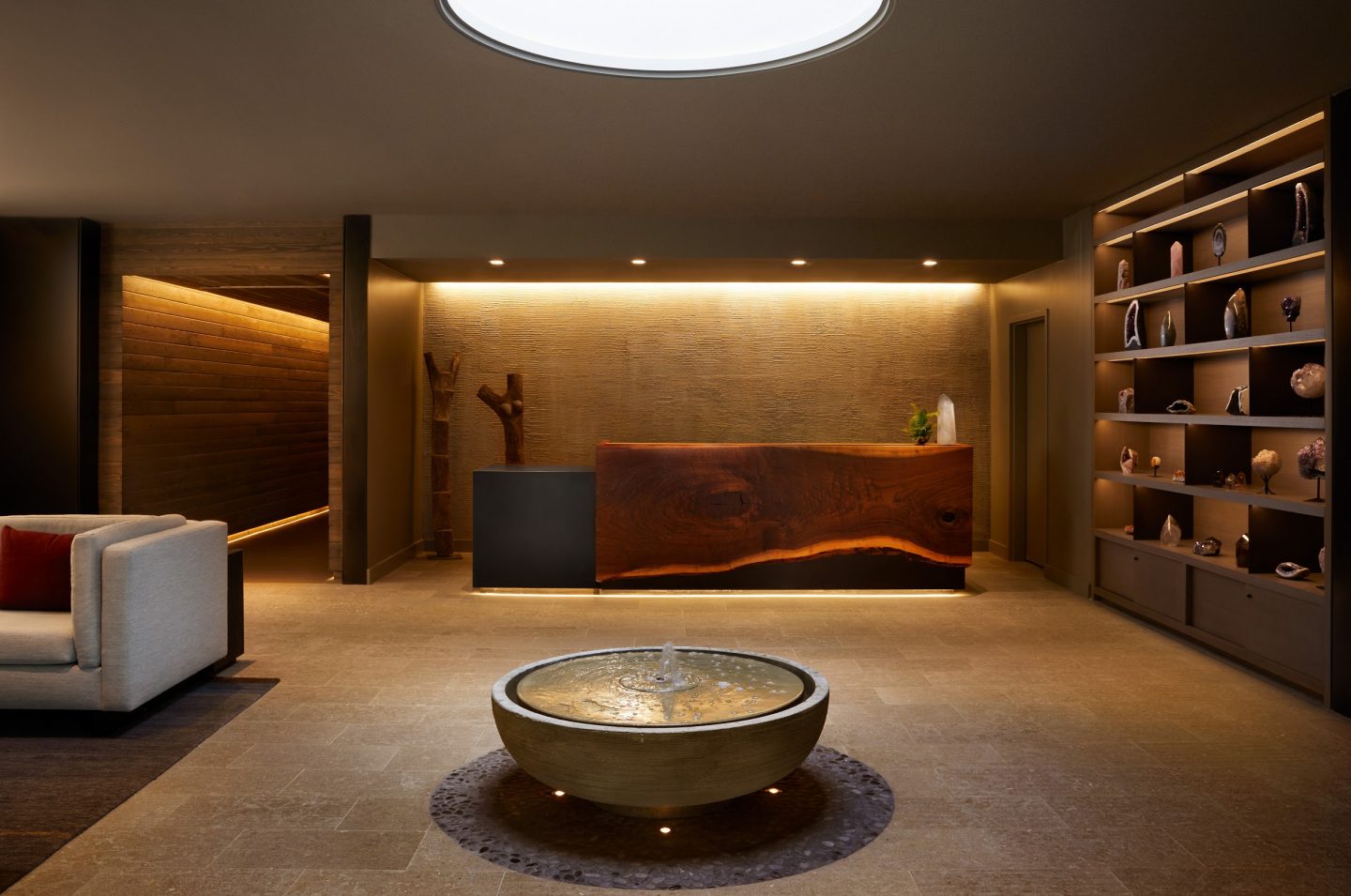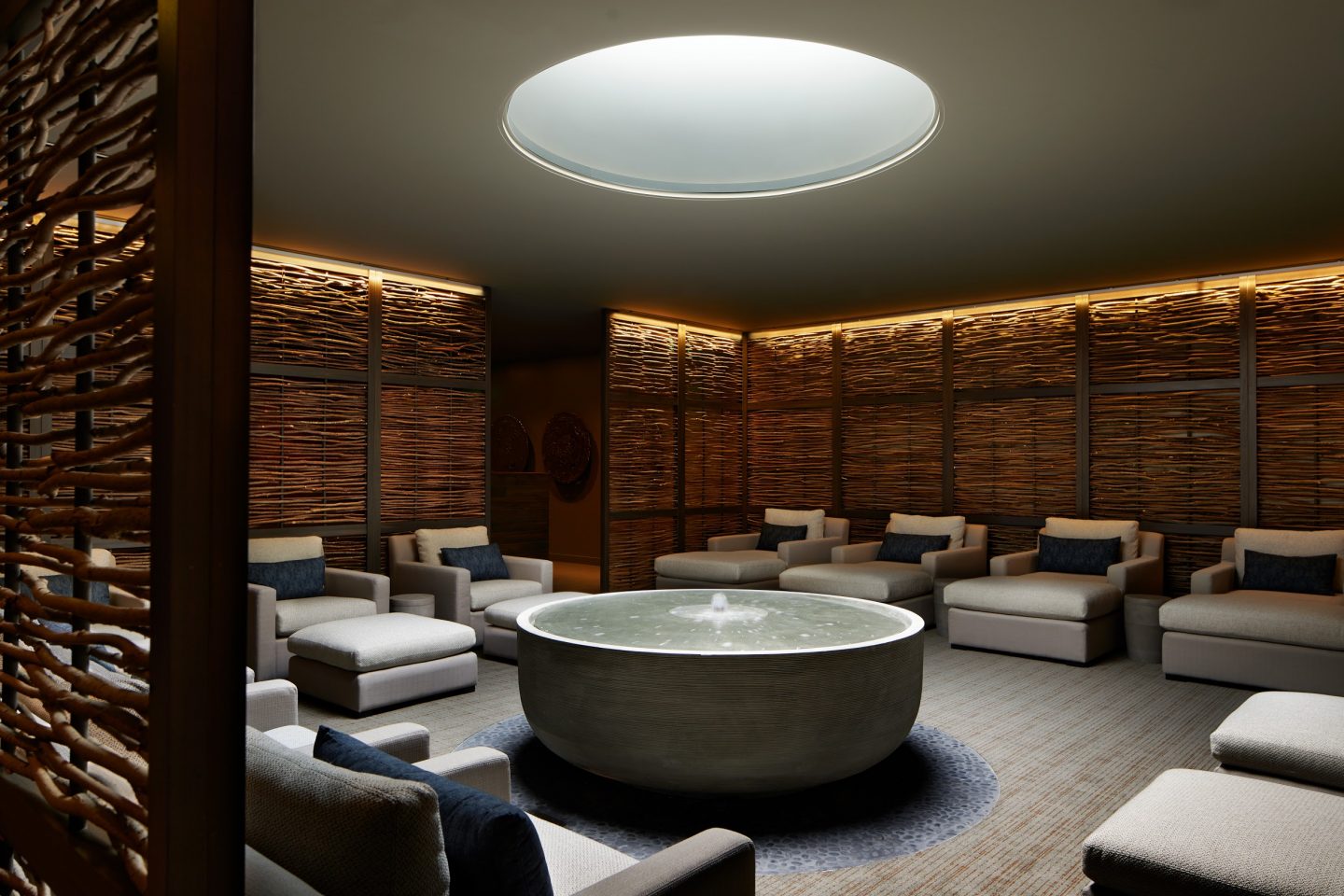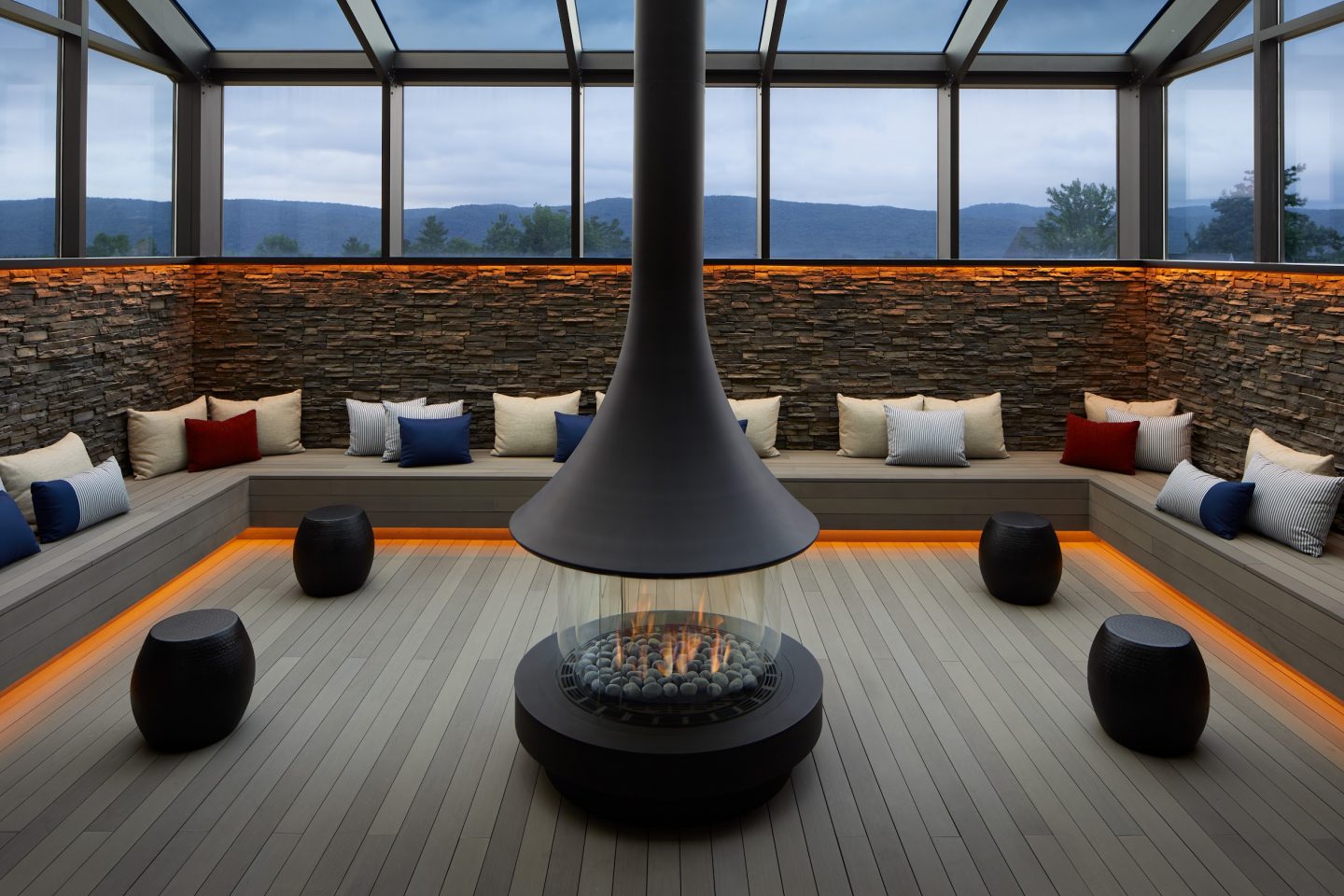 I also signed up for a meditation and mindfulness class and came away with so much. The meditation class introduced many ways to meditate which I found super informative. The mindfulness class with "Chill Will", (all staff have nicknames) was another fantastic class where I was introduced to Qigong, a traditional Chinese practice to cultivate and balance qi, translated as "life energy". Qigong practice typically involves moving meditation, coordinating slow-flowing movement, deep rhythmic breathing, and a calm meditative state of mind.
I am so grateful to have been introduced to this kind of practice because I find this method to be the most relaxing. For now, I have been following along on U Tube but I hope to find a place to practice in NYC.
The last two activities we signed up for were pottery – Way of The Wheel and beekeeping. I always love an arts & crafts activity and the idea of creating and getting messy with clay was appealing. It was just David and me in the class. Our lovely teacher Cassandra taught us how to work the wheel and how to breathe and relax through the process. I never appreciated the art of creating pottery until this class. I also found this particular workshop to be quite meditative.
Last but not least was beekeeping. I had signed up for beekeeping with the idea that we were going to wear protective suits and engage with the honeybees. However, because the temperature dipped, we had more of a beekeeping education which just so happened to be really interesting. We learned about the real Queen bees and how honey is made from start to finish. We even got to taste honey straight from the honeycomb.
I would suggest taking this class when you can actually interact so think 70 degrees and above.
Things to Note About the Spa
Plan your itinerary in advance. Being that there are class size limitations due to covid, classes can fill up quickly. If you get closed out, the spa offers privates for many of the activities, at an additional cost.
The beds, comforters, and pillows are probably the most comfortable that we've ever slept on and in – ever – fact. Seriously, give yourself enough time to get out of bed, we literally had to drag ourselves out of the room.
Many of you asked about covid protocol. There is no daily housekeeping unless you request ahead of time. All classes are limited for safety reasons and dining room seating is properly and safely spaced out, ie, every other table. Masks are required indoors, even in all classes. You can take off your mask while sitting at the cafe and dining room. Masks are not required outdoors. In general, I felt very safe and felt that the spa was clean.

The food at the spa is not plant-based – fish, chicken, and dairy products are served. I would say, the food is well balanced and it's more about portion control than anything else. Also, beware of all desserts at the cafe. They're off the charts indulgent and delicious!
If you're open to venturing off property, there is currently a Daniel Boulud pop up open till February 2021.
For all you art lovers, the Norman Rockwell Museum is located close by.
I highly recommend you check out the endless classes and experiences on the Miraval site. There are so many wonderful transformative classes to choose from.
I was asked if this would be great for a girl's trip and yes, it's a great girls' trip, mother-daughter, sister, boyfriend, girlfriend, whatever friend, solo, and or/ husband-wife trip.
Almost all of you asked if I would return and the answer is YES, YES, and YES!!!!
I was so grateful for the downtime, spa indulgences, beautiful landscape, and came away with so many more strategies for living a well-balanced life.
To book your stay at The Miraval Resort & Spa and receive "Fortune Inspired" perks, email julie@embarkbeyond.com and be sure to mention that Fortune sent you!