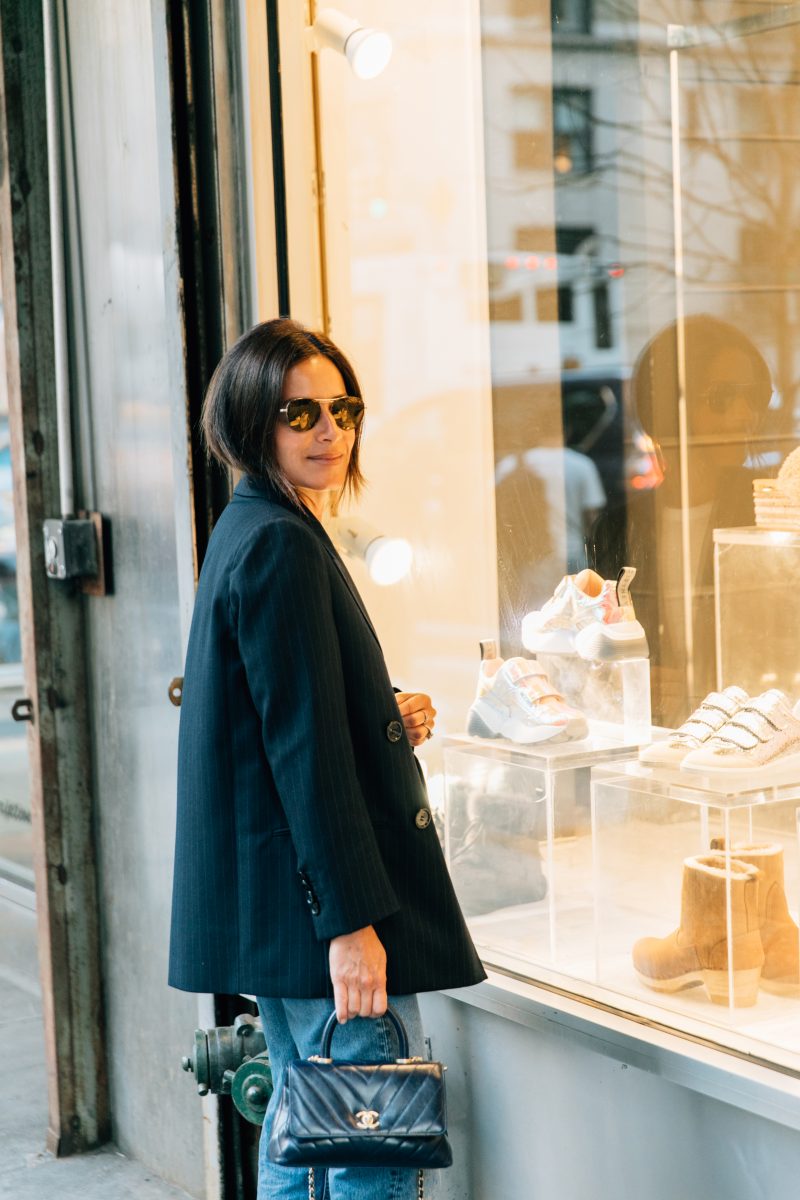 Each season gives us the opportunity to reinvent ourselves. This spring I am excited because the options are endless and range from transparent to thick fringe. I think I'll skip on the fringes this season. Still haven't gotten over a statement Proenza Schouler fringed top from a couple of years back.
I'll also pass on the intentional multiple bag look. Less is more, which is why I opt for the belt bag. Nothing like being hands free. I'm particularly obsessed with this Neo Vintage Canvas Belt Bag by Gucci. It's thin, casual and cool.
I must have OD'd on polka dots as a child or in my first life because simply stated, I just can't do it. I will, however, always be mad for plaid which luckily is trending for spring. I came across these Celine plaid sneakers (yet another trend) in Harpers Bazaar and I love 'em!
I will always be a floral lover regardless of season. This spring, I want every floral piece from the Brock Collection. This is my favorite collection this season.  Zimmerman also makes some dreamy florals that I'm fawning over.
While hesitant at first, I'm now on board with the transparent trend. Not so much the clothing, i.e. the trench coat, but these Givenchy Transparent Sandals are perfect. The thick heel makes it cool and no need to worry about color coordinating. Just think "pedicure". Unfortunately, they're sold out at the moment unless you're a size 6, but the good news is you can add them to your wishlist here.
I wouldn't call this mellow, but I'm quite into this bright sunny yellow Long Button Front Satin Blouse by Attico. A chic top, if you will, to pair with denim or if you're feeling a bit risqué, it can be paired with an itsy bitsy teeny weeny bikini. Nothing like a feel good happy color that's trending for spring.
While I may not have mastered the cat eye beauty look, I'm all over these cat eye sunglasses by Celine. They come in multiple spring colors as well as your basic black. I'm sure I'll hear these purring at the seaside this summer.
Statement straw hats are another must have this season. Maison Michel is always my go to brand, but I might just venture out of my comfort zone for this one. Moda Operandi offers some great options.
Nothing like a one shouldered oversized spring sweater that offers a bit of sex appeal. I love this brown knitted version by Stella McCartney. Perfect for a spring chill or cool summer night.
How to nail three spring trends with one piece? Think Michael Kors' lavender palm print, midi pencil skirt. You can cross lavender, pastel and midi pencil skirt off your list. I would pair this with a heather grey cropped sweater or a tucked in white tee.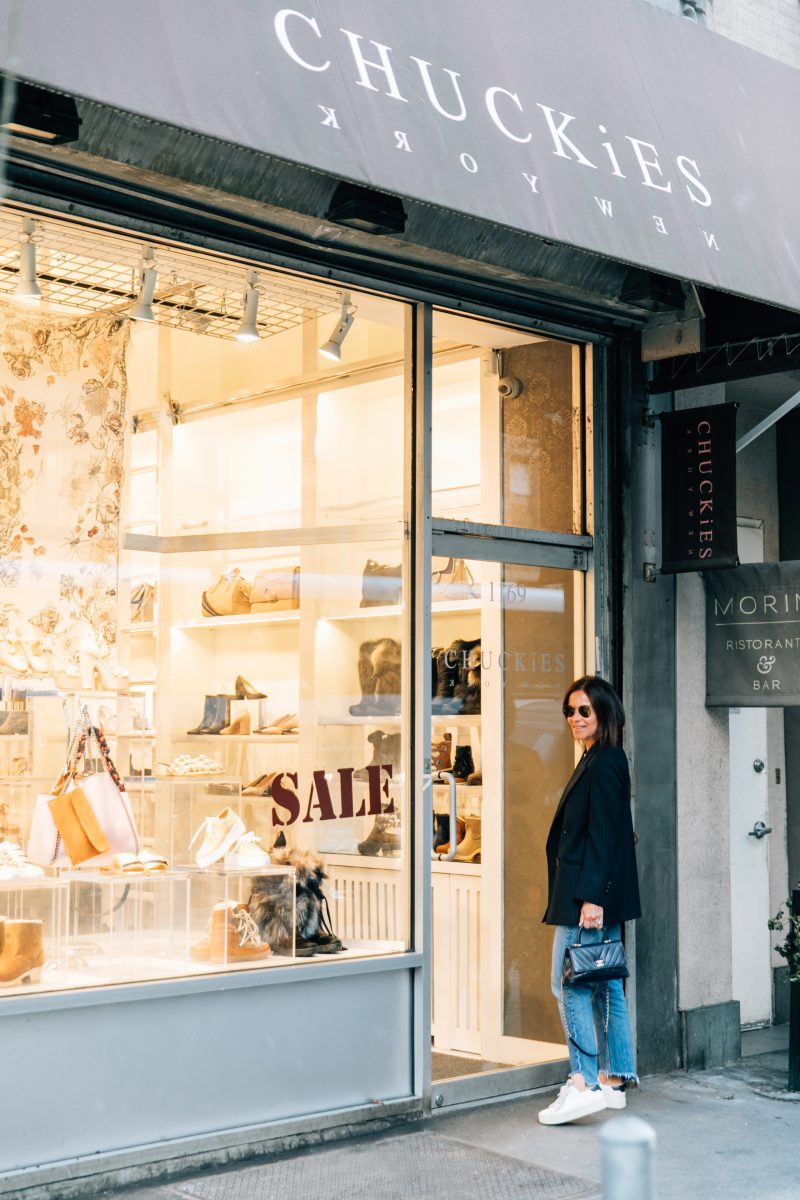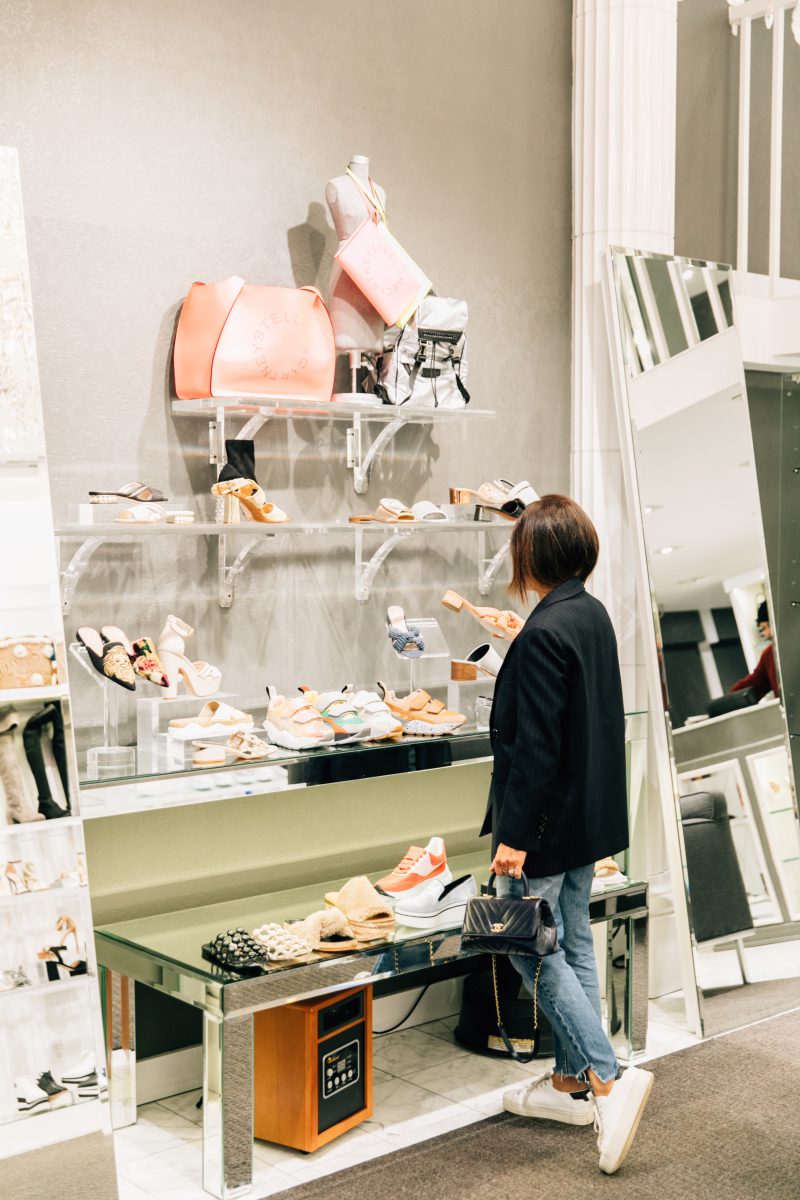 So excited to spring forward! What are your favorite trends this season? Please comment below.