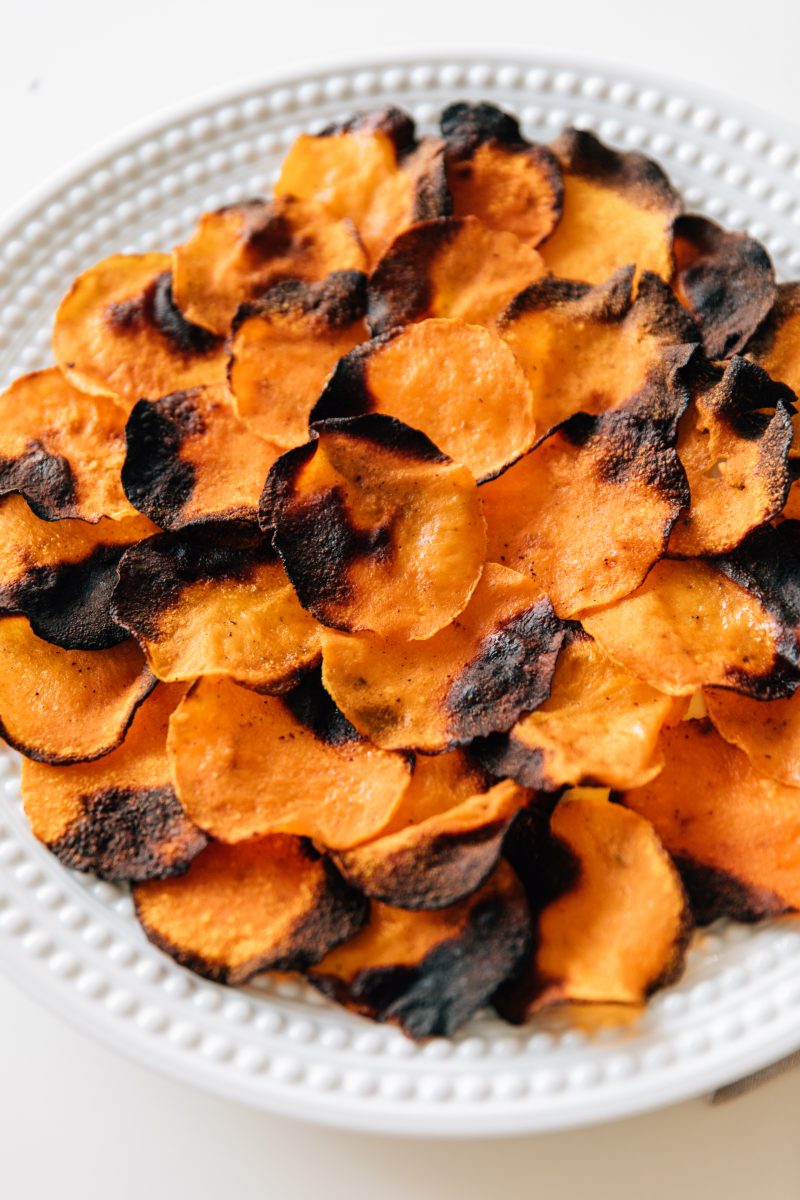 I got the idea to write this post because my girls love to munch on butternut squash chips as an after school snack. I get requests weekly! It's really quite simple to prepare.
I peel and slice the squash on a mandolin to create uniform thin slices. I then drizzle the chips with extra virgin olive oil, season with sea salt and place on a cookie sheet to bake at 400 degrees until crispy. Warning: these chips are healthfully addictive!
Another often requested root vegetable chip from the kiddies are sweet potatoes.
These can be prepared the same exact way. On occasion, I also cut into spears for a chewy, heartier side dish. My personal favorite are Japanese sweet potatoes spears. I can't explain what is unique about the taste so you'll just have to try it for yourself.
I recently came across a recipe for Hasselback Potatoes on a blog site. I've never seen potatoes prepared like this and they're visually beautiful. They seem like the perfect potato chips, stuck together.  See here for prep. While some recipes suggest topping with butter, cheese and bacon, I would keep it light with some olive oil, salt, pepper and rosemary or your favorite herbs.
Beet, parsnip and turnip chips are other options that I personally haven't tried yet, (I'm not really a fan of these veggies) but if you try them, let me know how they turn out!
Feeling really chipper but don't like calorie laden ones? Think zucchini, tomato, eggplant and carrots.
Feeling chippiest and don't care about calories at all? Think fried plantain chips. I grew up on these and they were a highlight from childhood. See recipe here.
All these chips work well with an adult crowd or as hors d'ouvres with cocktails.
I've been using the OXO Chef's Steel Mandoline for years and its super durable and easy to use. It comes with a food pusher which keeps your hands safely away from the blade.
Another tool for the potato love is the potato chopper which allows you to cut uniform spears and can also cube.
Sometimes the simplest side dishes are the best.
Shop the post here: