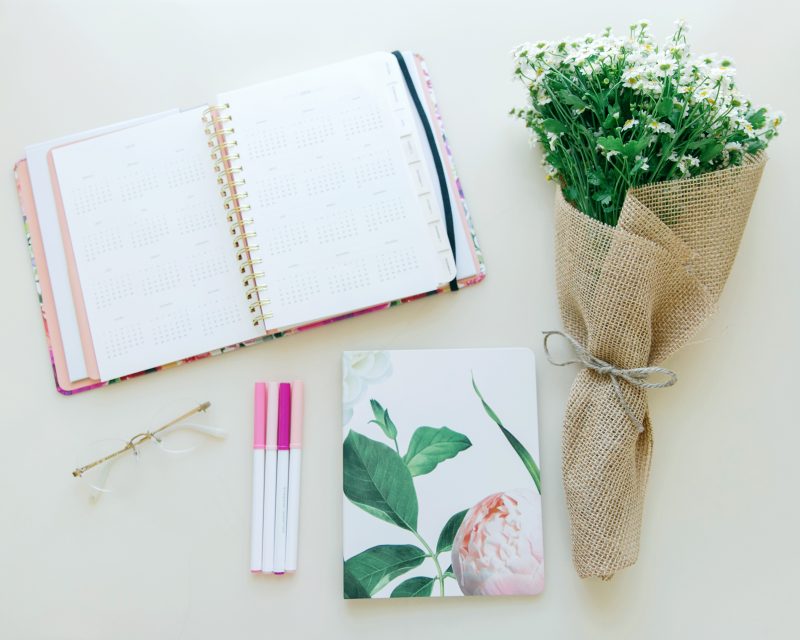 Just because school is beginning in a few weeks (argh), there is no need to leave summer behind. This season there are bundles of floral school supplies and accessories available that can brighten up your day and keep summer memories alive. I for one, have always been a sucker for school supplies and have never outgrown the excitement of shopping Staples for the latest and greatest. My enthusiasm is not always well received by my kids so I've learned to allow them to pick the supplies of their choice. I recently came across 2 of the prettiest floral Kate Spade notebook and planner. Leave it to me to discover designer notebooks. Of course I purchased them both, not withstanding the fact that it's been just a few years since I graduated college. Even though I keep a record of all my appointments in my i phone, I will find an excuse to to use this adorable planner. I love that this planner begins in August which allows you to begin recording with the start of the academic year. One would think that with having a 10th grader and a freshman in college, I would have outgrown this obsession with school supplies but such is not the case. These are mine to keep. Cynthia Rowley also has a fun floral selection of supplies including scissors, clipboards and composition notebooks. For those who want to take this trend to another level, there are matching floral water bottles.

If florals are not your thing, there are also some supplies in soft pastels. For those who want prefer a little sass, check out these notebooks with attitude.

Wishing everyone a rosy school year ahead!