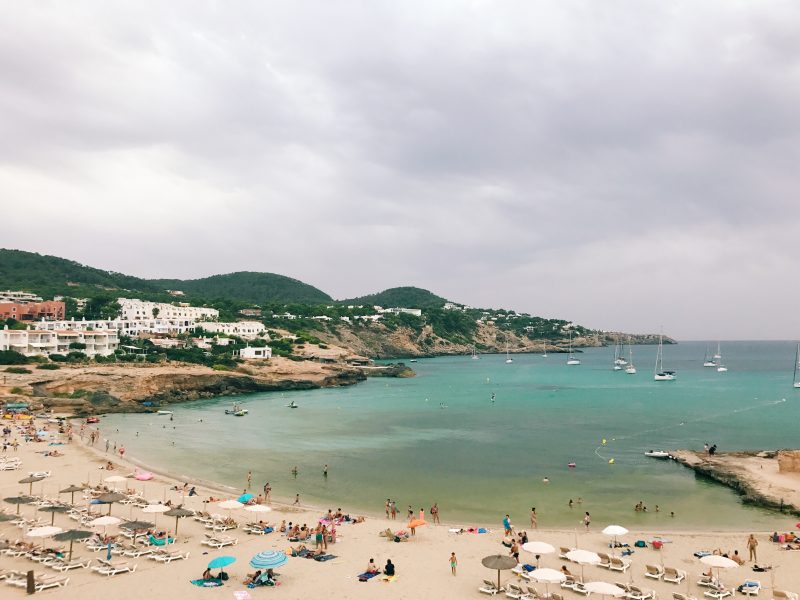 The first time I visited Ibiza was on my honeymoon. We stayed at the Hotel Las Brisas and brought home many beautiful memories. I was very excited to return to this hotel 21 years later for a few days. It was a "trip" down memory lane!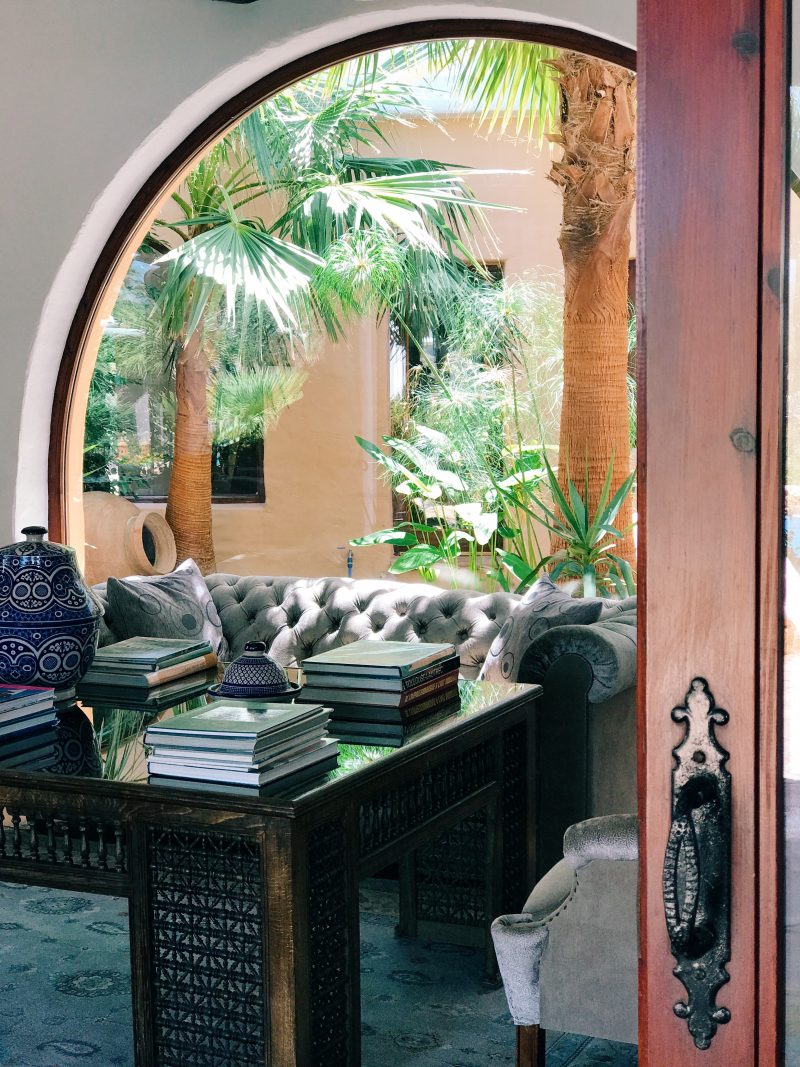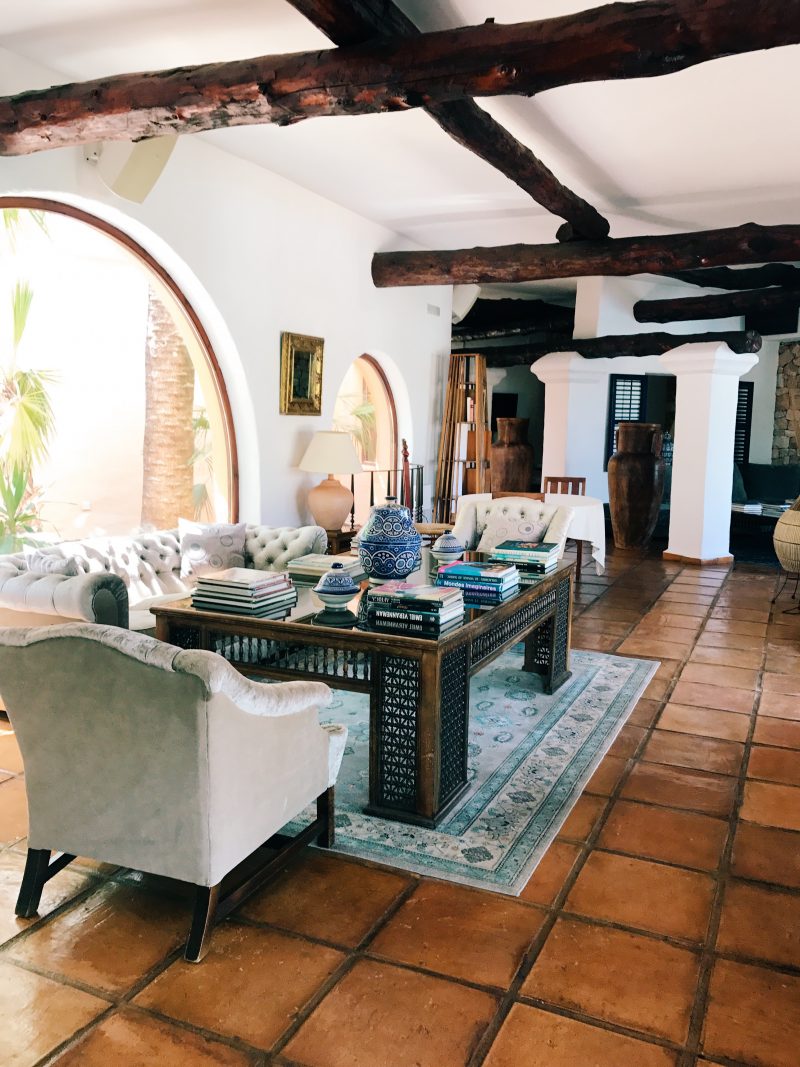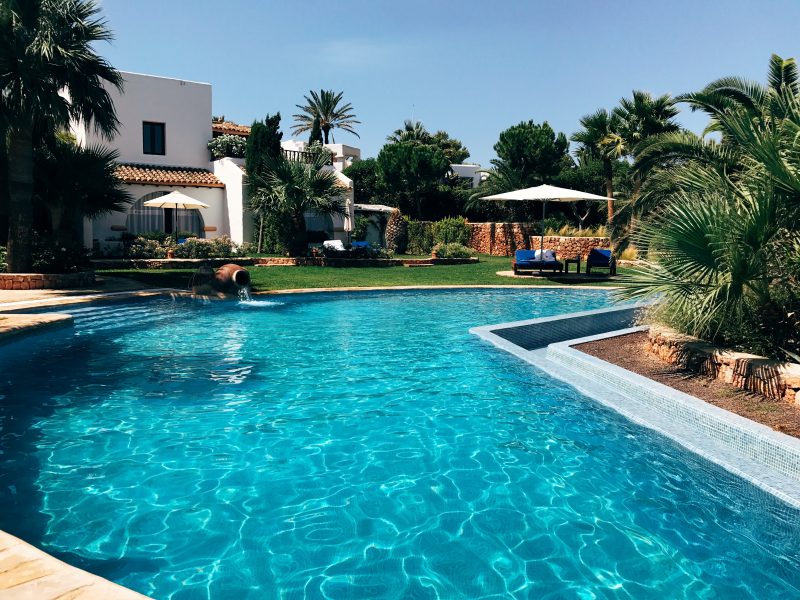 Our vacation consisted of long lazy lunches on the beach, a couple of day trips to Formentera, a nearby island, and tranquil dinners amidst the most beautiful settings. This experience was different for us in the sense that it was the first time we didn't go late night clubbing. Typically when we travel to Ibiza, we go with a big group which makes it more of a party. With just the two of us, it makes it hard to rally one another at 2am to first go out (I refuse to attribute this to my age).
This vacation, I came to appreciate the daytime beauty. The waters were crystal clear in the dreamiest color of the lightest blue. We visited one specific area, the Beach of Pamador, which was my favorite. In the middle of the sea, the water gets shallow and you could literally walk for miles – heaven!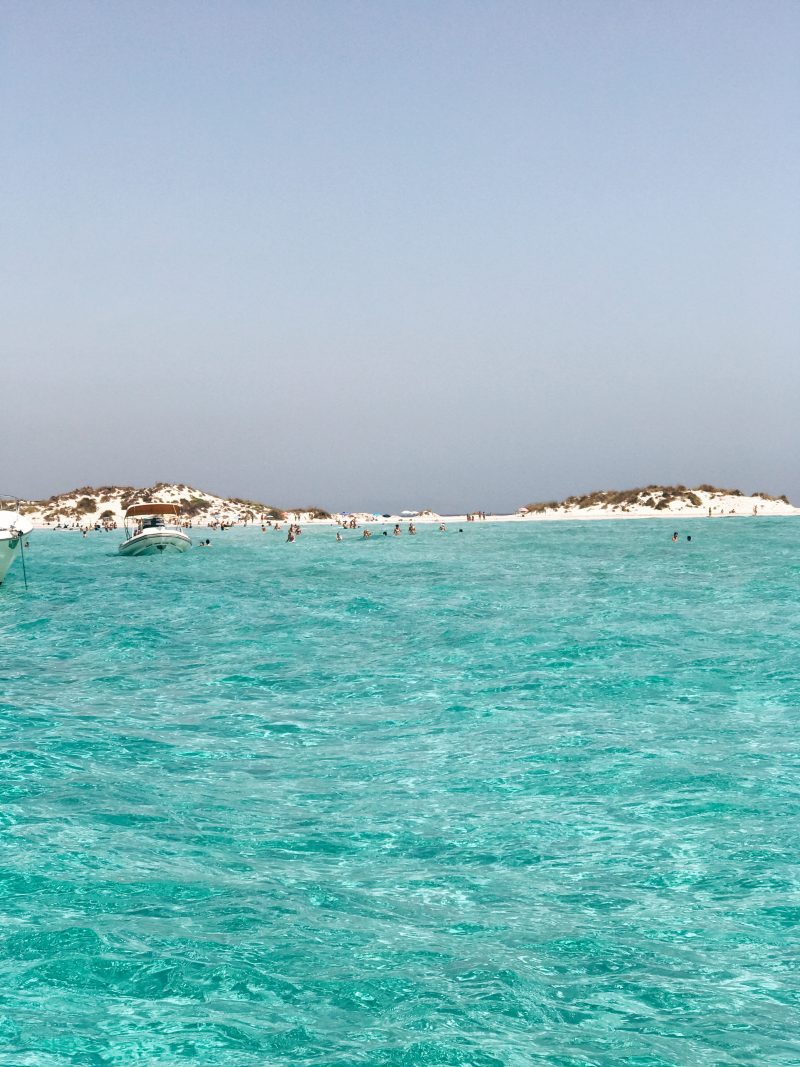 My husband and I rented a boat 2 out of the 4 days. I enjoyed these days most as it gave us the opportunity to explore different areas and coves in just a few hours. I loved the freedom of diving in and out of the water and engaging in all sorts of water sports.
The beaches in Ibiza are rustic and bohemian. The vibe is super chill and the beach restaurants have that same amazing laid back relaxed atmosphere.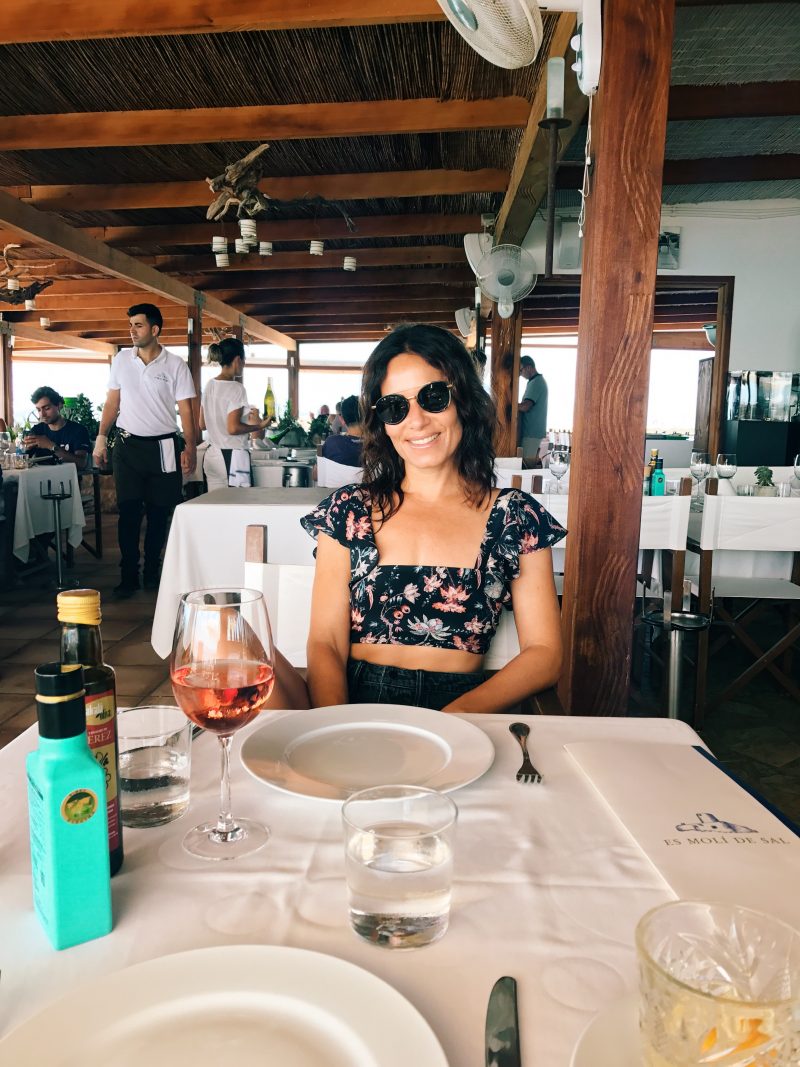 The food is so fresh and delicious! Each day we ate grilled whole fish with a side of roasted potatoes and peppers – so yummy!!! I also late lots of tomato salad with parmesan cheese which now that I'm home, I've been making for myself each evening.
I'm also obsessed with their Spanish staple Aioli Garlic Mayonnaise Sauce. This dip is usually served with the bread basket and its addictive. I didn't have too much of it on this trip but it's still a favorite of mine!
Places to dine in Ibiza:
Lunch:
Cotton Beach Club (Cala Tarida) – Fantastic food with amazing views
Beso Beach – (Formentera) Fun beach restaurant and delicious fresh seafood
El Chiringuito – Elegant chic setting and always a spectacular meal
Es Moli De Sal (Formentera) – Beautiful views and sensational dishes
Es Xarcu – Local favorite beach – hippie vibe – fantastic fresh seafood
Dinner:
Cipriani – Situated by the harbor in downtown Ibiza – Outdoor dining and fun people watching -Cipriani classic cuisine.
La Paloma – Dine alfresco on some of the best Italian dishes
Can Domingo – Romantic outdoor setting with exquisite Italian fare
Amante – Perched on a cliff with spectacular views. Dreamy for lunch or dinner, serving Mediterranean fare.
Sunsets in Ibiza are epic. I always take tons of photos but it never captures the real thing. Its just so dreamy!!!
Dinners are usually later than usual when we are in Ibiza, at the sun sets quite late here. We usually arrived at dinner between 11:00 and 11:30. Each place we dined at was amidst a beautiful and romantic setting, the perfect way to end our day.
I cant wait to visit again next year. There is a certain cool energy there that you wont find anywhere else.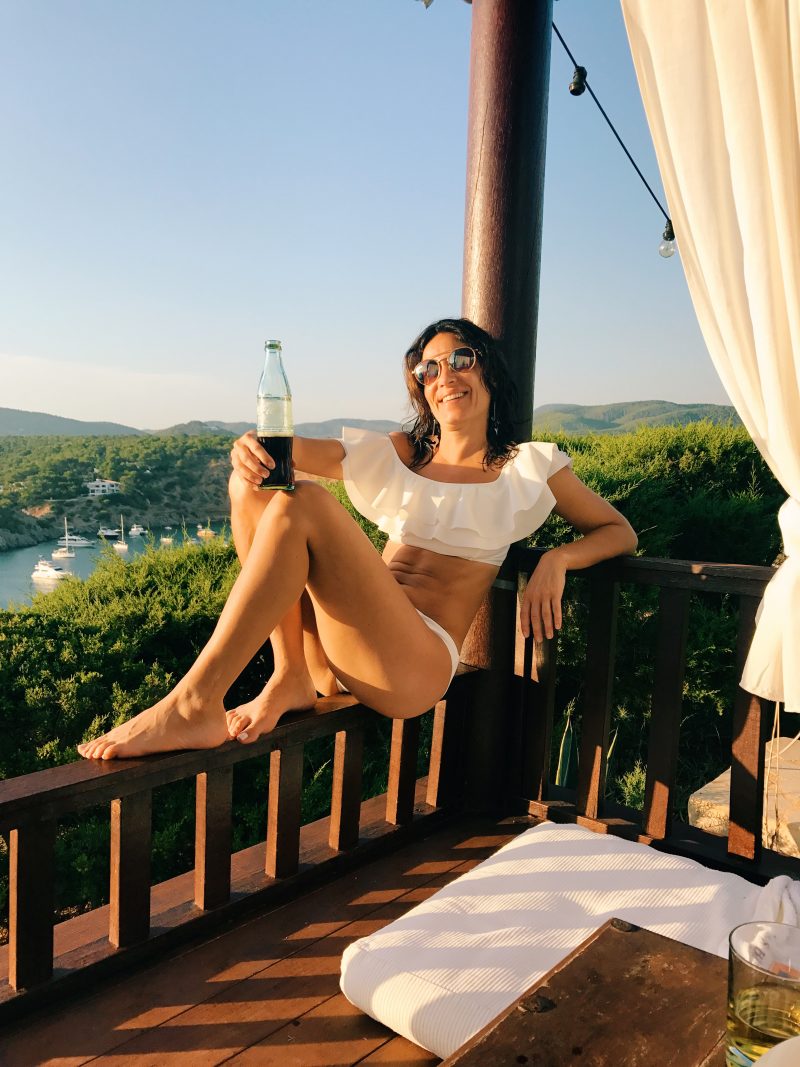 Check out some of my other travel diaries here, here and here.