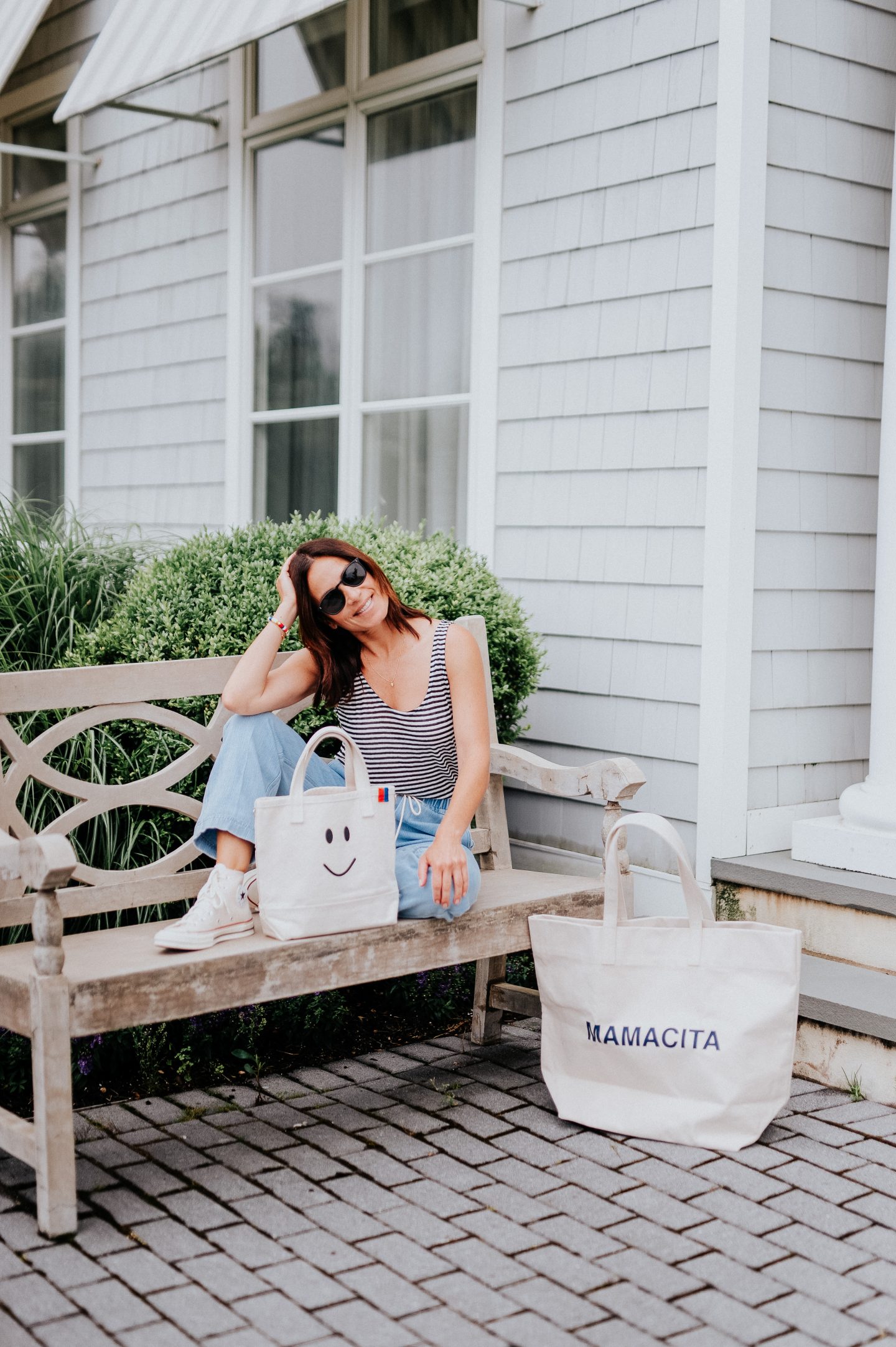 Come summer, when I'm down at the shore full time, I most often opt for a canvas tote bags when heading out the door. I find them to be functional and the perfect kind of casual for running errands or trips to be the beach. There is something about canvas that gives these totes a preppy/nautical vibe which I'm always a sucker for, and as a bonus, canvas is super dee duper durable.
My go-to canvas bag is by Kule. This playful smiley-faced bag is from a few years back and it takes me everywhere from supermarket runs to friends' pools and even on personal/business appointments when I need to bring along my MacBook. Yes, these totes can fit more than you think!
This season, Kule is offering this floral Thank You canvas tote bag (pssst. now on sale)and this updated smiley canvas one. For those who prefer to carry a larger carry-all canvas tote, I'm a big fan of this navy canvas option here.
Shop Kule canvas tote bags:

While I was researching other canvas tote brands to include in this round-up, I came across this fabulous Parisian brand, Rue De Verneuil, on the MatchesFashion site. I am freakin' obsessed guys!!! As I've mentioned more times than I care to count, I'm a sucker for stripes and I'm also a Francophile. I love the mix of their primary and pastel stripe versions and the tan leather strap is très chic. These are definitely on my MUST HAVE list.
Shop Rue De Verneuil canvas tote bags:

For those who prefer an elevated designer version of the canvas tote bag, it's worth checking out these classic 3 options which I'd also consider investment pieces by Mansur Gavriel, The Row, and Loewe.
Shop designer canvas tote bags:

At the other end of the spectrum, are these fashion-savvy options by Madewell that come in 3 solid neutrals, and 2 striped options by Business & Pleasure Co.
Shop affordable canvas tote bags here:

If you like a personalized or monogrammed tote, be sure to check out Parker Thatch. I was first introduced to this fab brand a couple of months ago, when they gifted me this fun Mamacita extra large canvas tote bag. It has already come in handy a bunch of times! I particularly am drawn to the ones with all the playful and kitschy words. These canvas tote bags all have a clean aesthetic and come at a gentle price point.
Shop Parker Thatch here:

If you don't already own a canvas tote bag, I highly suggest you invest in one. They really do come in handy and they're oh so dandy – totes magotes!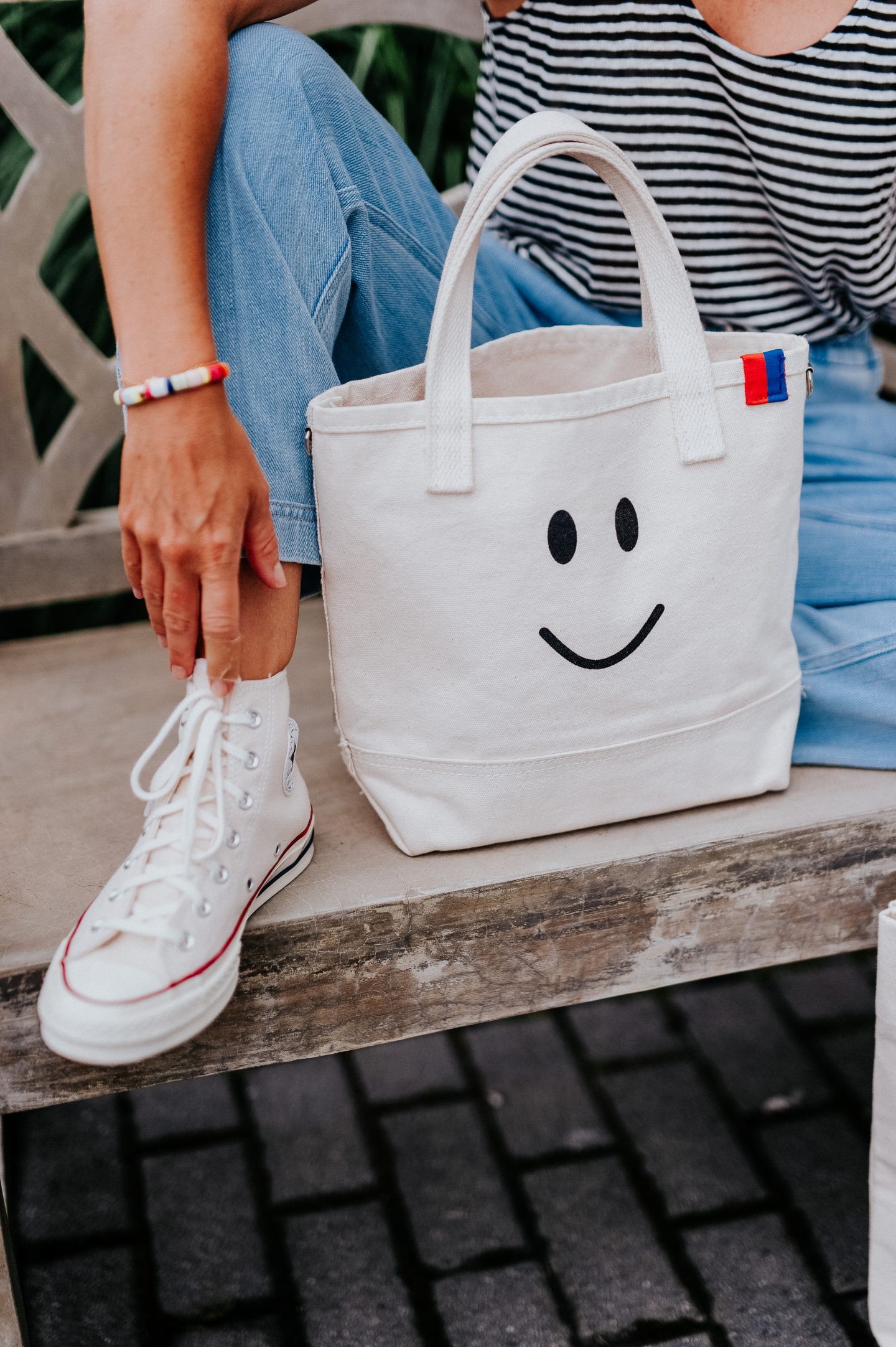 Shop all canvas tote bags here: