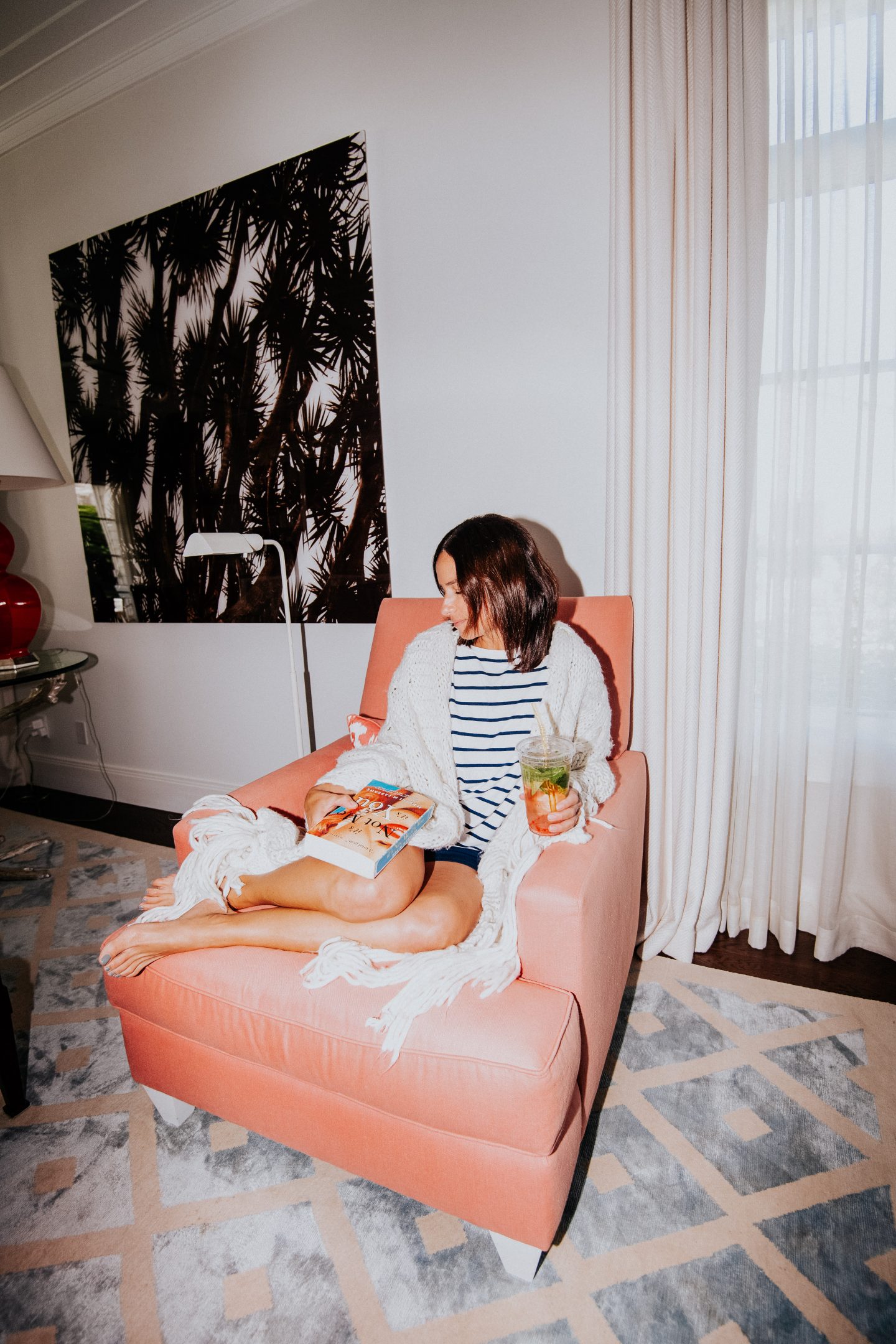 Although we are in the mid-summer August heat, it won't be long before the evenings will start to get a bit cooler and fall will be around the corner.
I thought I'd share some of my favorite throw blankets with y'all to ward off the chill.
Believe it or not, I use my throw blankets year-round. In the summer, I use them when the air conditioning is on full force inside the house or when I'm curled up on the couch, reading a book, and just want that comfy cozy feel, ya know?
I also like to get all wrapped up on cooler summer evenings in my back yard while listening to music and having a glass of wine.
While perusing a few sites for this blanket roundup, I came across a few fabulous light as air linen and gauze throw blankets that are reasonably priced and perfect for summer weather and make for the perfect breezy layer during warmer months.
I am particularly drawn to this Serena & Lily chambray linen style and also love this in the ivory colorway. So hard to choose! Also worth checking out this sky blue linen throw and to dye for versions from Anthropologie.
Shop linen/gauze throw blankets here:

Here are some midweight blankets in beautiful colors and textures that can be used year-round that come in cotton/mohair/cashmere blend fabrics. I'm so in love with the soft hues here and always appreciate a fringe/tassel embellishment.
This Pezzo throw by Matouk is a fabulous option and for those that opt for pops of color, I recommend the tangerine color which is similar to something I own. For a bit of a bohemian and playful vibe, I love this fringe and tassel embellished navy and white printed one from Anthropologie.
Shop midweight throw blankets here:

Last but not least, are these heavyweights. I think I need to have this alpaca oat colored blanket by Matouk. It looks so inviting and the color is oh so luxe. I'm also really into this hand-knit chunky throw blanket by Serena & Lily which comes in 4 different colors. I personally prefer the ivory but the navy is also fab.
Shop heavy knit throws here:

Hope this throw blanket round-up has you dreaming of cozy days and cool breezy evenings.