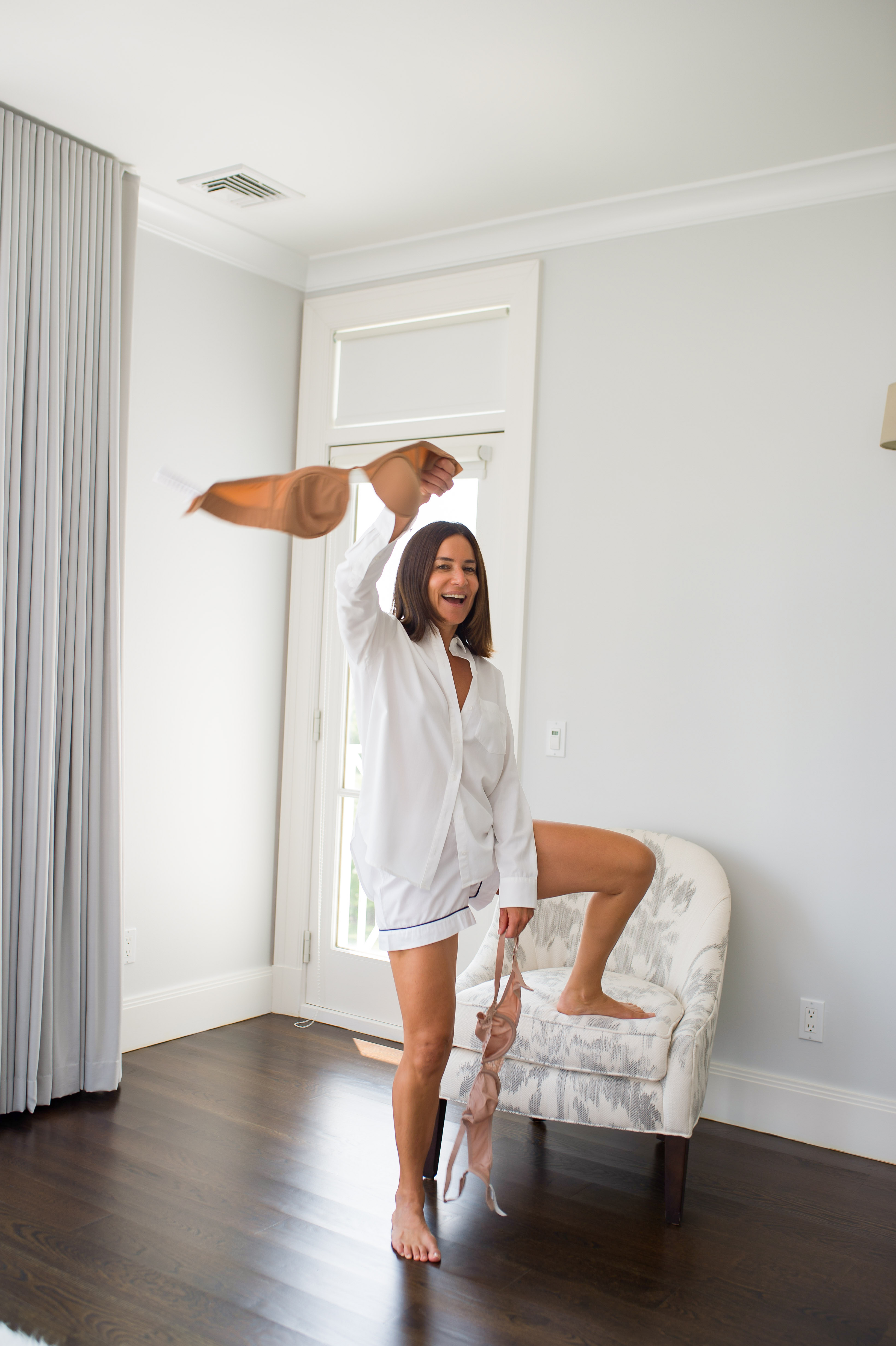 Everybody needs a good support system…as in supportive bras. If there is such a saying as 2 cups are better than 1, then this is the post for you.
Note: Read no further if you're looking for the sexy bra. The ones I will be reviewing are definitely uplifting and give great shape but do their best work undercover. By this I mean they're not the most attractive bras.
Post 3 pregnancies, 2 of which I breast-fed, my girls were hangin' lo so to speak. Some would say to embrace my droopiness as it was a sign of my maternal accomplishments. I, on the other hand, had my eye on backless dresses and plunging necklines….things that would require a trip to the surgeon's office. At age 30 I got a breast lift. Truth be told, while I was definitely pre-pregnancy perky, my shape was not what I had envisioned and I hated my doctor. I remember going in for a 1-week post-op visit and telling her I wasn't pleased with my results. Her response was that I was looking in the mirror way too much. Well duh, why else would I have gotten the surgery done in the first place? Ok…fast forward 14 years later and I, like others, are not immune to gravity which is why Chantelle bras are my every day go-to's to give me the shape, lift and support, sans surgery.
The Hedona and Tamaris styles, in particular, are what I wear each day. They give a smooth and seamless appearance underneath tees, tanks, and sweaters. The Hedona style is opaque and strong like bull and the Tamaris while also up there at least comes in a lacy fabric. When it comes to thinner camis and more exposed tops, I'll wear this Chantelle demi-cup style which has a thinner and more attractive strap and doesn't make me feel like I'm going to war, ie under armor attire.
The bottom line is, when looking for supportive bras, a thick strap is a must. Anyone that tells you otherwise is lying. I've been every size (hello b,c,d,e and yes, even f), therefore I feel confident in saying, I know.
When it comes to strapless bras, I love this piece by Simone Perele and I recently came across this game-changing u plunge strapless bra by La Perla on Net-a-Porter. This works well with deep plunging necklines, as the name suggests.
Having the right support bras provides the neccessary structure to keep you looking uplifted.  It really is the most important aspect of the total look. As for what goes on inside the bedroom, I'll leave that attire up to you (wink wink).
Shop strapless bras here:

Shop bras here: