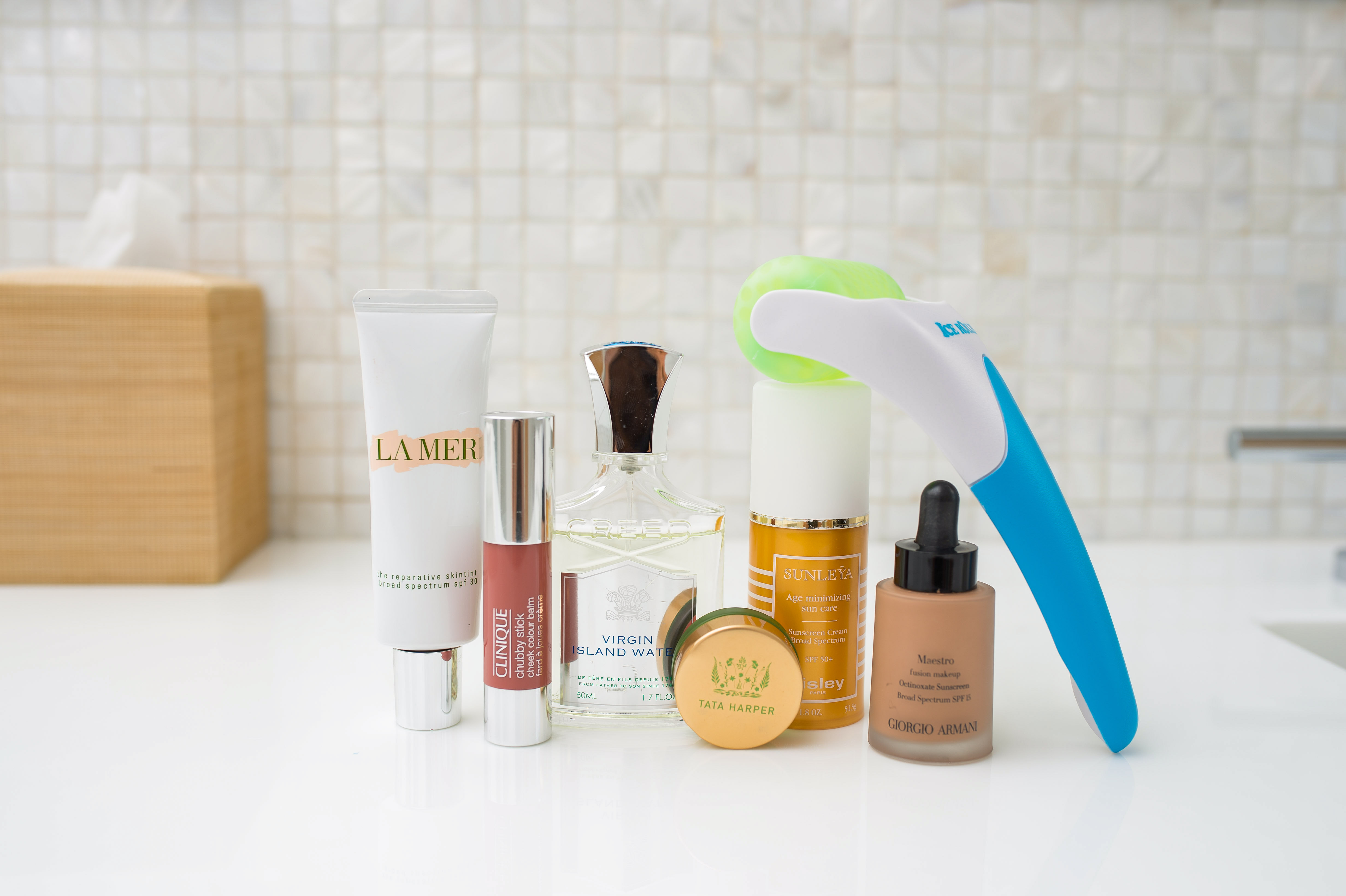 There are countless beauty products in my rotation but I have a core of 8 summer beauty products that are a constant, which means I wear them on the daily and they're my must-haves. Whether it's an overnight stay or an extended vacation, these beauty products always come along.
Nothing says warm sunny days like this tropical scent, Virgin Island Water, by Creed Perfume. I always spritz this on before I walk out the door and it's like an instant vacation!
Remember when your mom used to pinch your cheeks for a bit of color? Well if not, I do, and she did it often. Now, I can achieve that same rosy look with Tata Harper's Voluminous Lip & Cheek Tint in the shade Very Popular as well as with Clinique's Chubby Stick in Amp'd Up Apple. A girl needs options…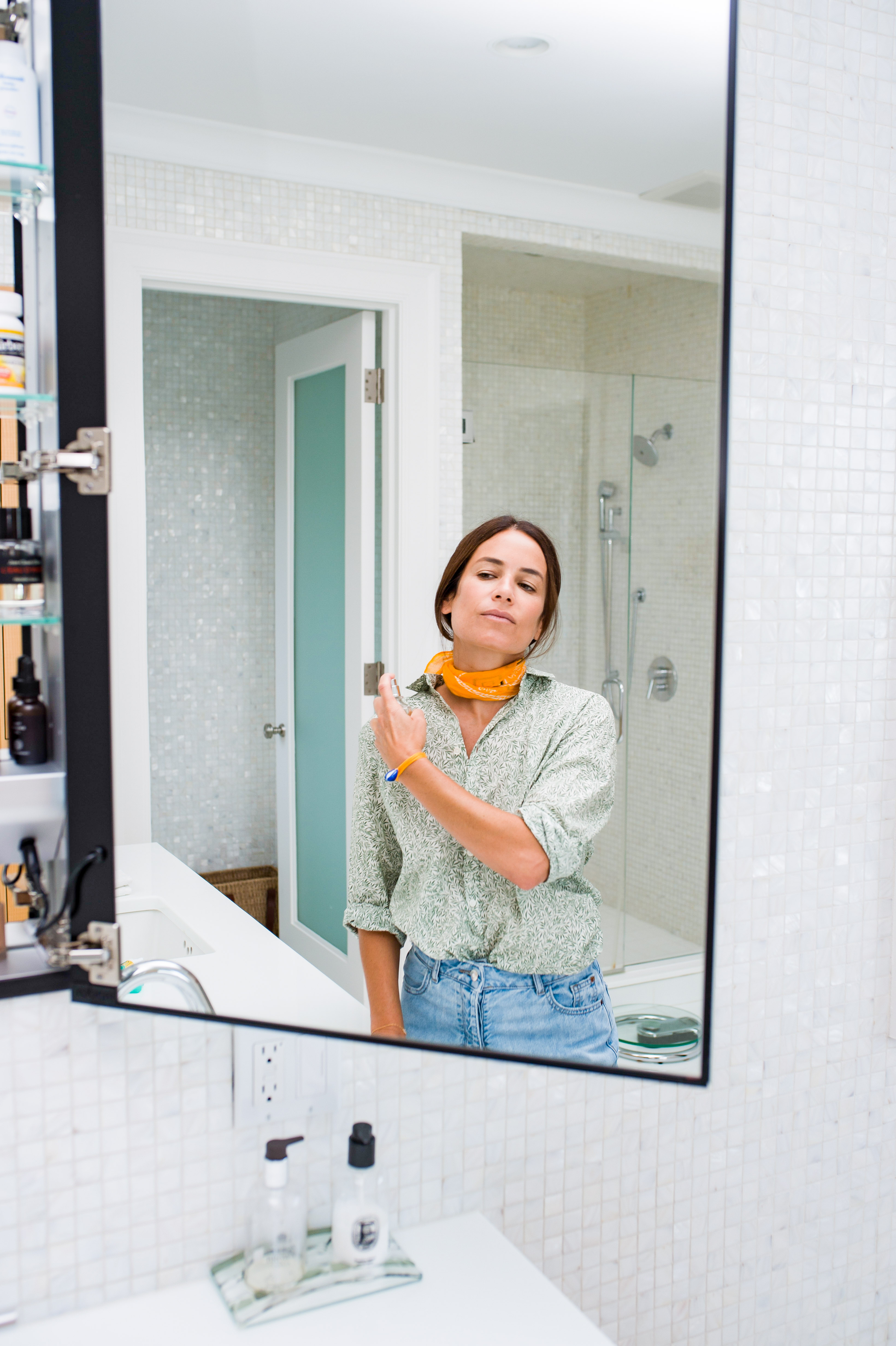 I've blogged about this product many times and it's probably one of my most used summer beauty products, is La Mer's Repairative Skintint with an SPF of 30. I wear this to work out as it provides protection and a hint of coverage and color. I also reapply after a shower as a base before some blush and mascara.  For those who want extra sun protection, this can be blended in the palm of your hands with Sisley's Age Minimizing Sunscreen Cream which has an SPF of 50+. This sunscreen is my go-to as well for summer days and all vacations.
For evening, I go for a bit more coverage and wear Armani's Maestro Fusion. In the summer, I go a shade darker to match my summer skin tone. 
I used to own Bumble and Bumble's Surf Spray but I honestly never used it. However…this past weekend I complimented a friend on the texture of her hair and she credited the surf spray. She told me she sprayed her wet hair immediately post-shower and then once again once it was dry which gave her that post-beach tousled look. I literally just purchased it on Amazon and can't wait to give this a try!
The last of my summer beauty products round up is the Cold Roller that was recently recommended to decrease puffiness in the face and around the eyes. It's also helpful for migraines and headaches. This product which is stored in your freezer is the perfect post rosé cure-all.
What are your summer beauty product essentials?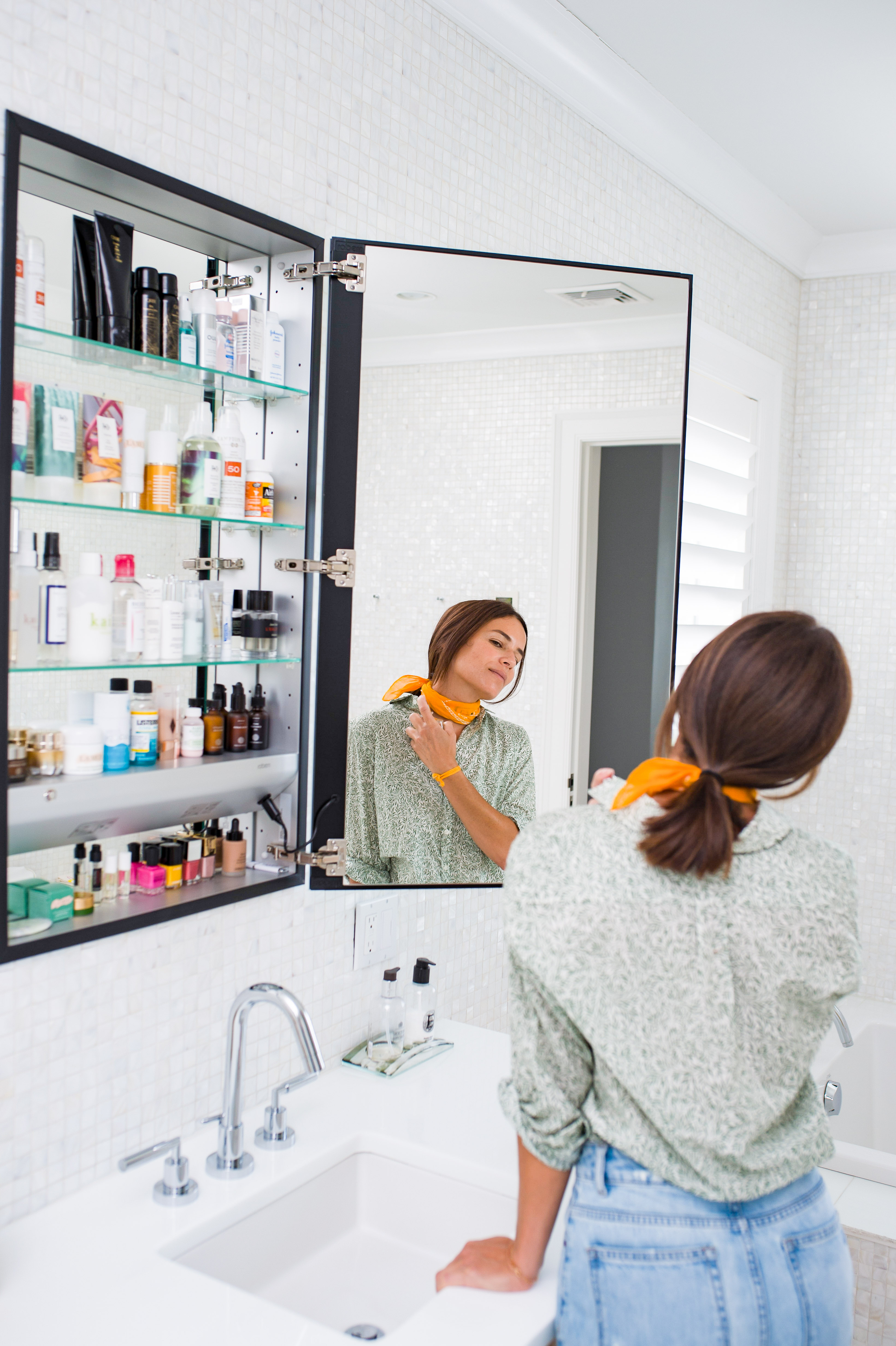 Shop summer beauty products here: