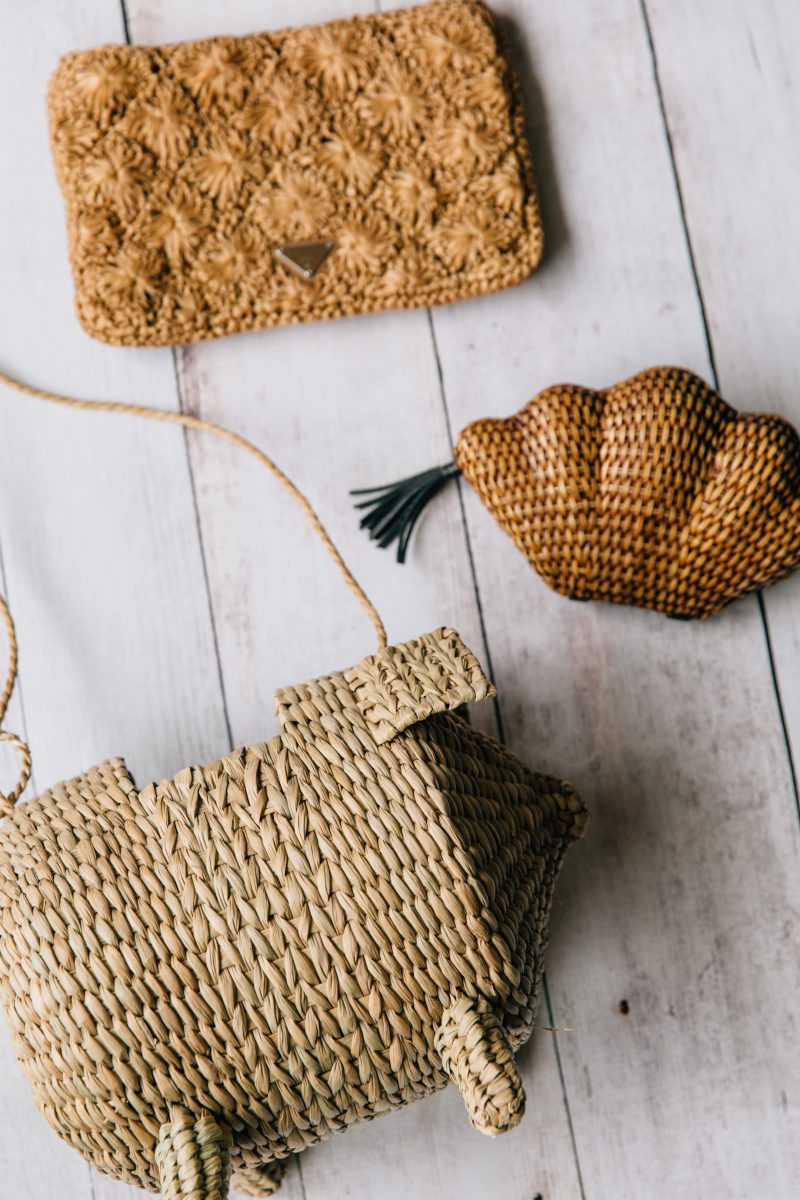 Nothing says summer like a straw bag. I am all about these light weight, neutral accessories that work for day and night. Because of their neutral tones, they pretty much work with anything in your wardrobe and make getting dressed a breeze.
These bags come in so many unique shapes but this season the round style has taken center stage. Cult Gaia and Sophie Anderson's are currently at the top of my list. Clare V. also makes a pretty cool option.

Rosie Assoulin's small mint jug bag is another must have I am coveting – so chic with a touch of whimsy. The Kayu shell bag is my forever classic. I've owned this clutch for a few seasons now and it is my go to for any and all beach vacations.
For a bit of kitch and cool, this little piggy (or not so little) is coming with me to the market and beyond. Summer is a time when I find I can have more fun with accessories so the more playful the better!

Looking to channel your inner Jane Birkin? Coco Bonjour is a Portuguese brand which recently launched the iconic fishing basket that Birkin was infamously known to carry everywhere.
For those who take "she sells sea shells by the seashore" literally, Rebecca de Ravenel makes a wonderful straw tote option.
Bamboo, raffia, rattan and wicker are also beach perfect material. Cult Gaia makes wonderful bamboo versions. This brand seems to be the fashion darlings' favorite of the moment.

Worth noting that these summer bags come at an attractive price point. Most of them are below $500, so think fashionable yet affordable.
For a little more luxe, Edie Parker and Mark Cross have some beautiful options, as does Hunting Season.
Loewe and Balenciaga make some great beach bag options. Function is just as important as fashion and these need to be large enough to fit sunscreen of course, magazines, books and kadima.

Remember that this season should be about ease and these bags are the perfect natural and effortless accent.
Whats your go-to beach bag this season?