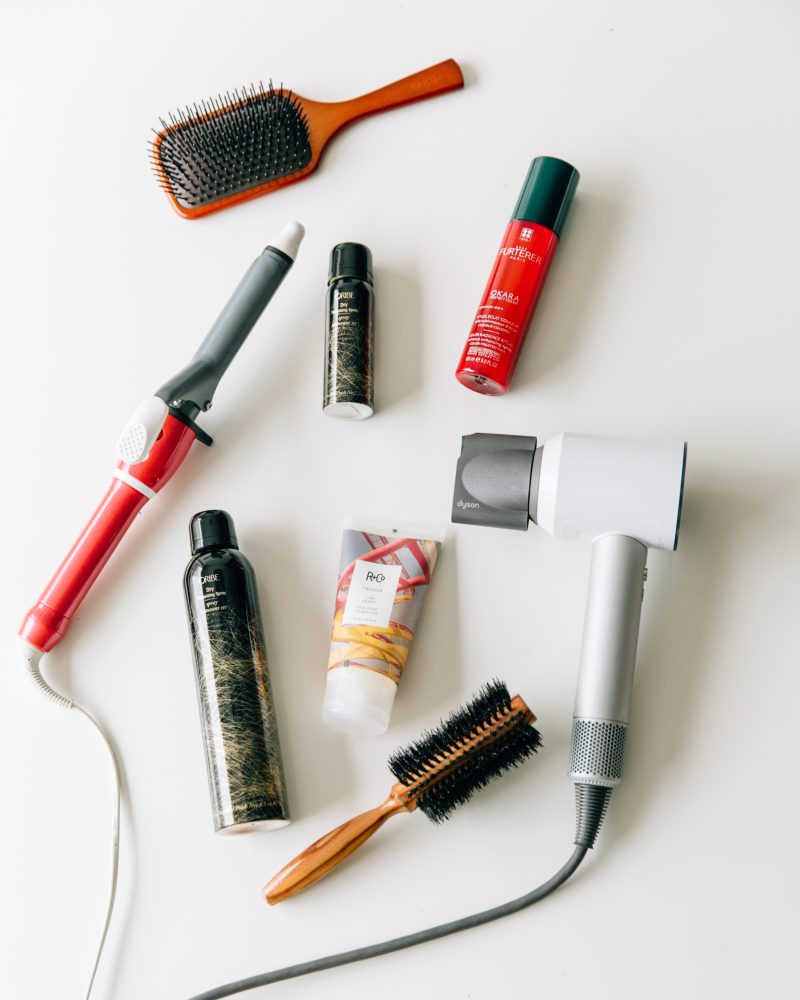 While packing summer hair products for my recent vacation, I realized that I have been a devotee of these for a long time, and with good reason – so I thought I'd share.
My longtime favorite is the Aveda Paddle Brush. I've been a fan for the last 22 years and appreciate that it's a great, yet gentle, detangler. I love the wooden handle and good to know that they last for years. My girls use this brush as well, and they're my beauty critics. I know the Mason Pearson gets all the accolades but I only use the mini when doing a tight pony or bun as it's good at grasping the small hairs around the hairline.
For blow outs, I prefer Frederic Fekkai's round styling brush. It's so old, I can't recall how long ago I bought it. It grabs the hair and gives control which makes for the perfect blow dry.
No blow out or hair wash is complete without Oribe products. I love their shampoo, conditioner and their Dry Texturizing Spray which gives my hair volume and attitude. These products are sulfate free and their scents are divine.
When I leave my hair to dry naturally, I always use R + Co's Twister Curl Primer. This products adds moisture and enhances the natural curl without being stiff and crunchy.
During the summer months and on vacations I use Rene Furterer's Okara Protect Color. This product, moisturizes, seals in the color, and prevents my hair from turning 50 shades of red in the sun.
For waves, I currently use the T3 Curling Iron which does the trick, but it's quite old so I'm looking for an upgrade. I asked two super hair stylists and they both recommended Hot Tools Professional Curling Iron. Excited to try it.
Last but not least, is the mother of all hair blowers, the Dyson Supersonic. Though this was a recent purchase, this tech tool is a must-have. Think less noise, quicker dry and sleek design.
What are your favorite summer hair products? Please comment below.
Shop my favorite hair products here: