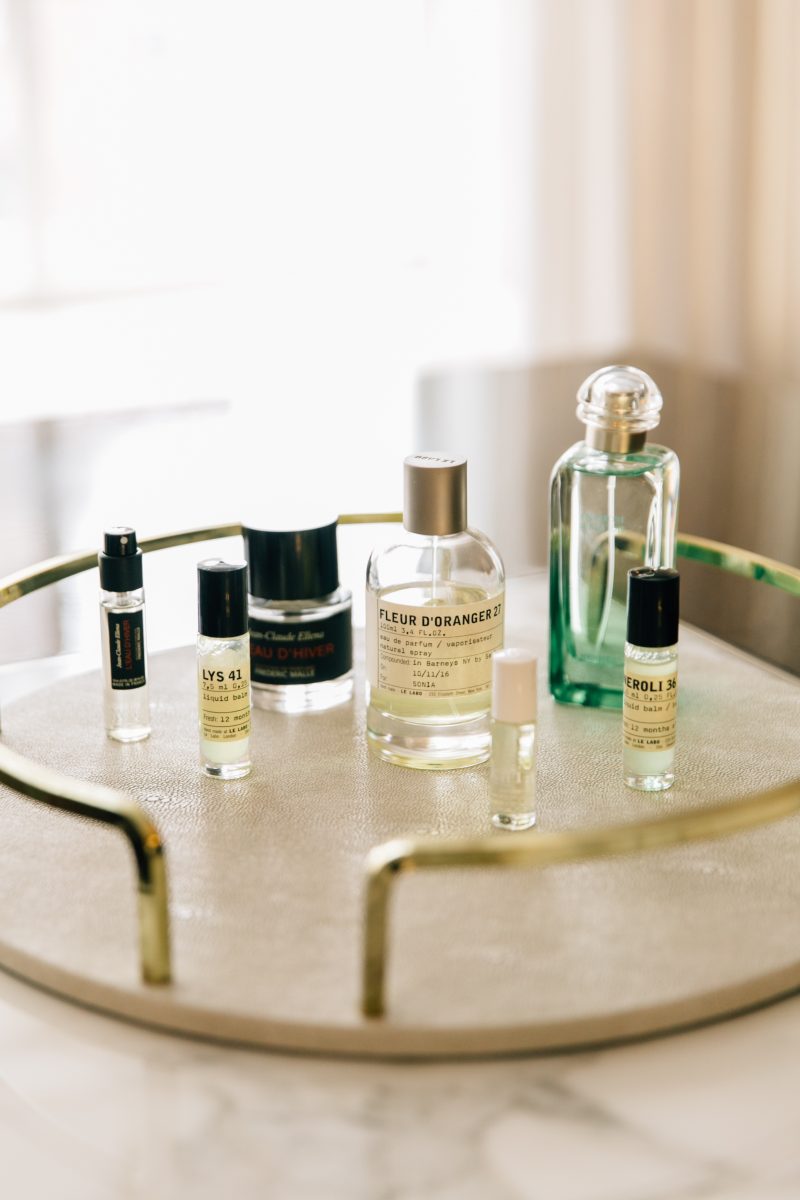 Having a signature scent seemed like the grown up thing to do. It took me 42 years and after investing in enough bottles to open up my own kiosk, I finally found the one to call my own.
Perfumes represent a sophistication and elegance which makes me think of my grandmother Fortune for whom I am named. She had an array of fancy and French perfume bottles in her powder room, that as a child, I used to admire.
My first scent, Royal Violets, was given to me by my mother and hails all the way from Union City, New Jersey. As an upgrade in my early teens, I wore a scent from Bonpoint and then I hit pay dirt with Angel by Thierry Mugler. I wore this during my college years and thought I was the shit. Over time, I developed a sensitivity to its heavy, sweet smell and stopped wearing perfume altogether. On occasion, I can appreciate scents on others, but when I test them out for myself I find them to be too strong and unnatural, so much so, that they give me a headache.
I'm not sure at what point I made it my mission to seek out my signature scent, but after a few bottles from Hermes, a couple from Chanel, oils from Rodin and Kiehl's, I found the perfect light, fresh and natural scent – L'eau D'Hiver by Frederic Malle. I found it at Barney's while browsing the beauty department with my daughter Vivian. Sometimes when you don't try too hard to look for something, it comes to you. Malle was having a beauty event for a perfume that was a collaboration with Albert Elbaz and one of their sales people recommended this particular one. I'm now on my 3rd bottle so this is a pretty big deal. I love this scent so much, I even bought their travel sized version. As a suggestion, if you are unsure about your signature scent, it might makes sense to start with the travel size version.
For those who prefer scented oils, I highly recommend Le Labo and Kai. On occasion I will alternate with these and find their scents to be subtle and sexy.
Just a few do's and dont's that make "scents":
Don't mask bad body odor with perfume unless you are desperado.
Don't wear perfume to the gym.
Less is more
Don't be a victim to designer brands
Store in a cool dry place
It's so satisfying when you finally find the one. A quick few spritzes of your favorite perfume completes the look before you step out the door.
What's your signature scent? Please comment below.
Shop the post here: