When it comes to any sort of holiday/birthday gifting, I fall into the category of "nothing would ever get done if it weren't for the last minute".
With Mother's Day only 5 days away, I've compiled a list of 10 Mother's Day gift ideas to gift yourself or that special someone. I hope these unique items below inspire you.

Christian Dior Scented Candle Discovery Set – I have an obsession with candles. If you were to come over, you'd find one in almost every single room. They make for a chic home decor accent and they always set the mood. My newest obsession is Dior's scented discovery set which comes with 3 scented candles – ambre nuit (sensual), figue méditerranée (fruity & musky) & 30 montaigne (spicy). Each scent is simply divine and I am just as in love with the clean & très Francaise design of the candle itself. Bonus: Christian Dior is offering complimentary shipping and 2 complimentary samples with each order.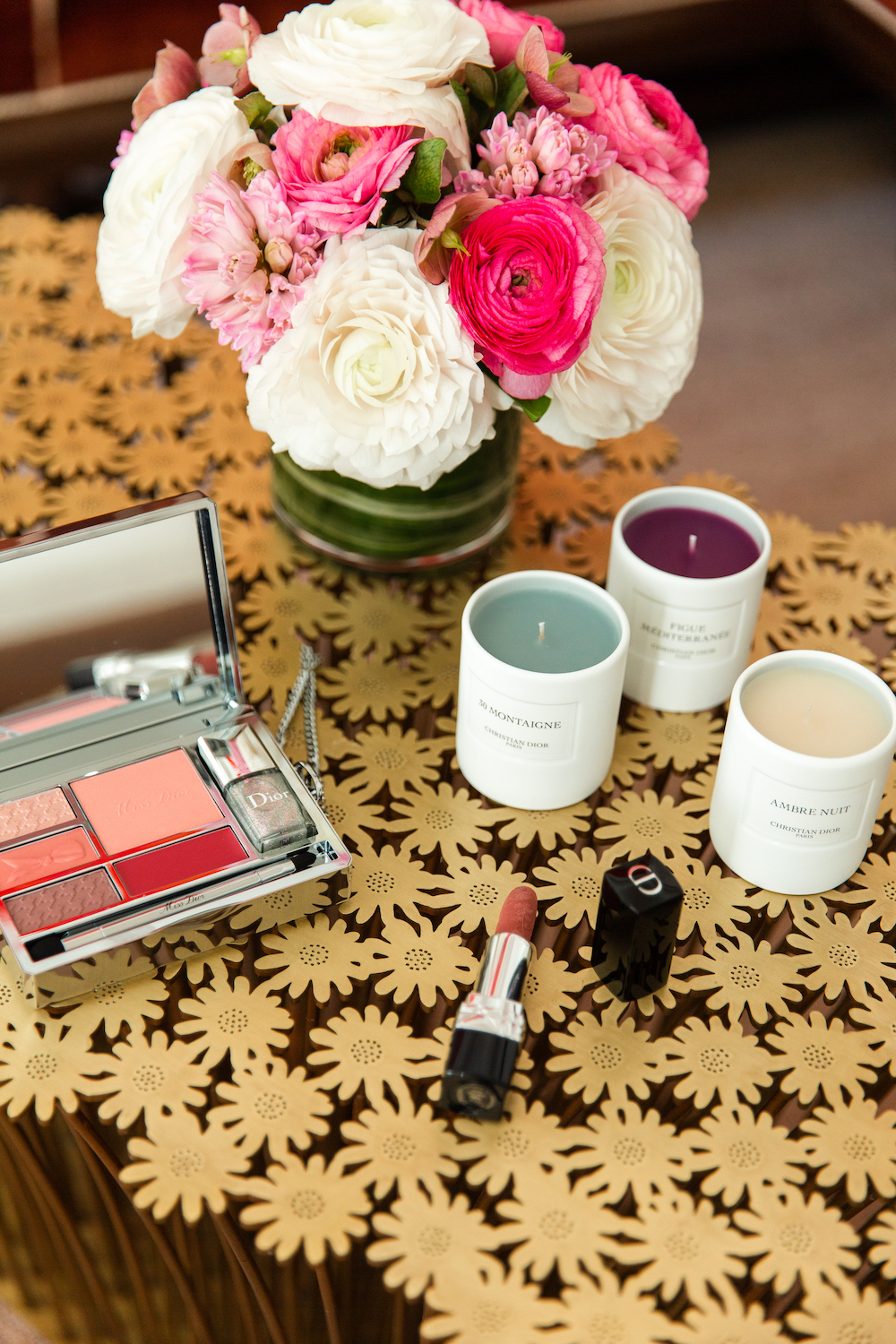 Eberjey Nautico Striped Woven Cotton Long PJ Set and Cotton Short PJ Set –
I am a big fan of Eberjey's cotton pajamas, specifically these soft pink and white striped lightweight cotton pajamas which are perfect for the warmer months ahead.
Gucci Baby Green Horsebit-Detailed Leather Slingback Pumps – These green retro squared toed sling black 3-inch pumps are cool AF.
Bottega Veneta Cassette Bag – I swoon for this white crossbody bag with green stitching detail. This has a slim silhouette and magnetic closure – perfect for day or night and can fit the essentials ie phone and wallet.
Rouge Dior – Mother's Day Limited Edition – I am so happy to be wearing lipstick again and recently discovered Dior's limited edition in 3 shades – nude, rose, and a crimson red. I bought the nude and I can officially say this is my new favorite nude shade. It has a matte finish which I've been loving lately and even though it's a nude color, it makes a statement in an understated way. Now that I've tried this shade, I am going to give the other two shades a try. What makes this lipstick unique and the perfect Mother's Day gift is each Rouge Dior lipstick stick is engraved with a unique* floral motif with a delicate, limited-edition engraving.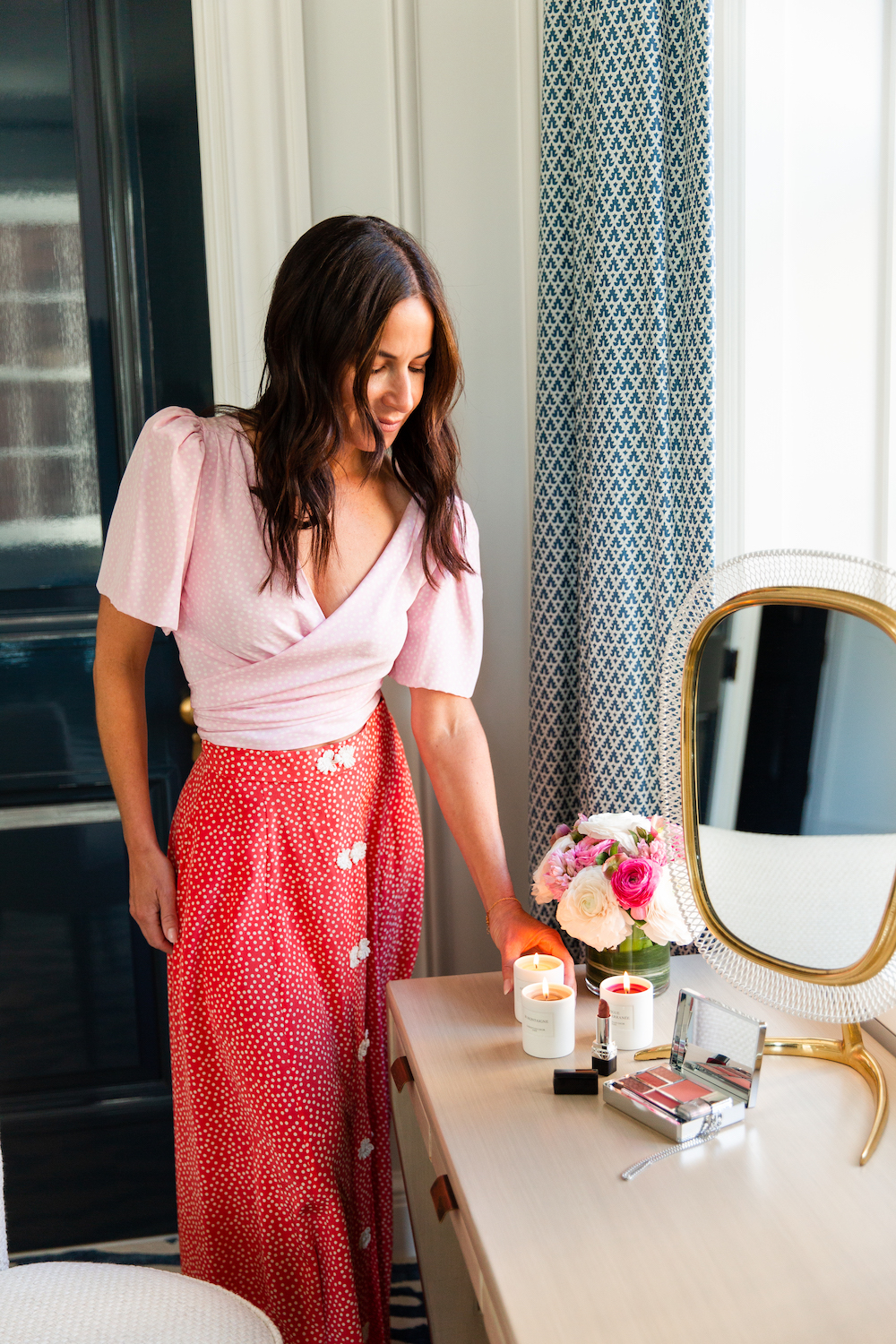 My Story "Mama" Enamel Gold & Diamond Pendant, Yellow Gold and Diamond "Mama" Signet Ring & Diamond & Turquoise & Enamel Ring – My Story jewelry has been on my radar ever since Millo Haddad introduced me to their brand last summer at her summer boutique. The price point is relatively affordable and her brand is colorful and happy. I have a few of her stackable rings like the ones I mentioned above and I wear them regularly.
Celine Oval sunglasses – Is there anything more stylish than these cat-eye -esque sunnies? I recently purchased these before spring break and wore them every single day!
Cocktail Chameleon, Slim Aarons: Style Book, SababaCookbook – I love books of all varieties. For those who enjoy cooking, Sababa is an Israeli-inspired cookbook that contains some of my favorite recipes like fresh hummus and jeweled rice with dill and lemon zest. For the fashionista, Slim Aarons's photographs are iconic and will have you dreaming of weekend getaways in Palm Beach. For those who live for happy hour, toast the mom in your life with Cocktail Chameleon.

Miss Dior Makeup Palette + Nail Polish Limited Edition – a romantic palette in various shades of pink, so perfect for spring. This elegant silver case includes 3 eyeshadows, a blush, lipstick, and a glittery top coat nail polish.
Dior Vernis: Longwear Gel Effect Nail Polish in Couture Colors – Dior polish is the ultimate when it comes to color, quality, and longevity. It's couture for your nails.
My favorite spring/summer shades are:
Red Smile (080)
Nude Look (100)
Balade (625)
Mirage (648)
Lucky (659)
As a reminder, Dior is offering complimentary express shipping for any beauty purchase of $125 or more from April 29th through May 4th at 1pm EST to receive your gift by Mother's Day.
Also, starting May 4th, receive a complimentary Dior Beauty pouch and mirror with a Dior Beauty purchase of $150 or more.

Happy Mother's Day!