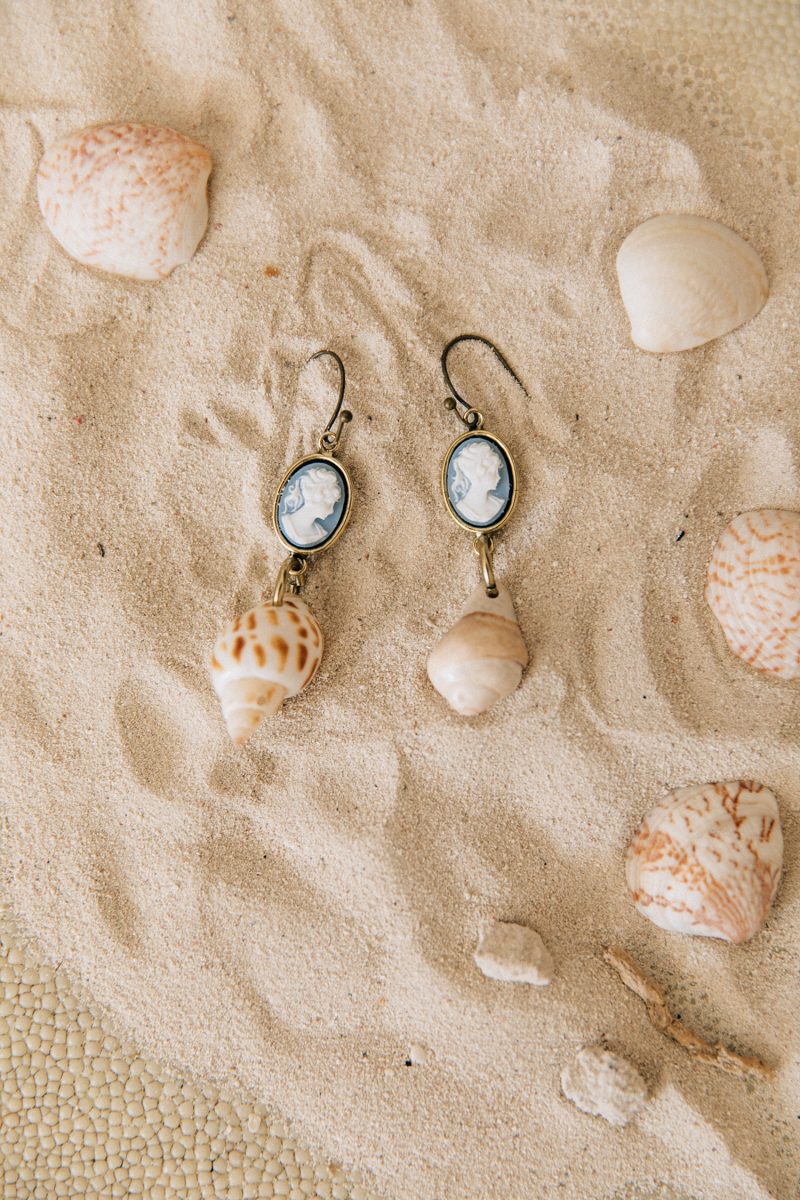 I always have the most fun with accessories for summer. This season, I'm particularly drawn to beach inspired summer earrings. I am obsessed with Rosie Assoulin's shell earrings which are a natural, easy and lightweight option. You will actually see me wearing these seashell earrings by the Jersey seashore. Rebecca de Ravenel has a wonderfully fun collection of wood based earrings in shell and fish designs – perfect for those who love seafood. This season she also showed her classic Bon Bon earrings in a wood and beaded variation which I am swooning over. For those who go for a little hoopla, Cult Gaia and Isabel Marant make some great options that are at a gentle price point. Aurelie Beiderman continues to make a bold statement with her bright pink seashell earring.
Albus Lumen created a sculptural yet mismatched shell combo earring pair which I think I must have. I always love a narrow drop earring and appreciate the gold detail with the natural shell.
For an Italian summer vibe, I am loving the floral tiled earring by Dolce & Gabbana. Think Capri and the Riviera right on your very own ear lobe. For a little Palm Beachy glamour, Oscar de la Renta created an elegant sparkling crystal and glass beaded starfish.
What's great about all these earrings is that they work well for a day at the beach or night out. Most of these options are also neutrals so will compliment most any summer outfits. Depending on which earring you choose, be careful not to over accessorize. If you choose a heavier statement earring, I would forego the necklace and opt for a bracelet or ring. If the earring is more on the delicate side, then a subtle gold chain necklace works but I'd probably leave my neckline bare as I'm more of a minimalist.
All these options are also great for summer travel. Easy to pack and you won't need to insure a thang.
What will be your go-to summer earrings this summer? Please comment below.
Shop the post here: