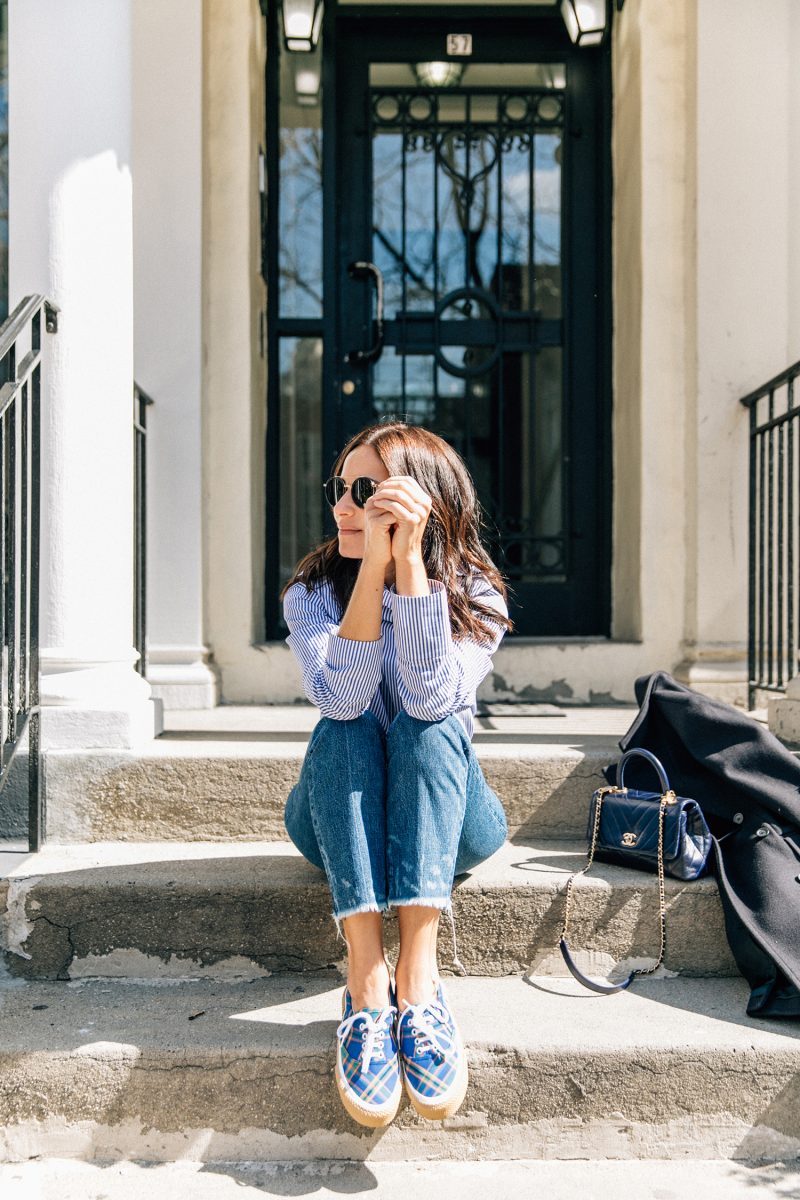 If I press the rewind button back 10 years, you would have seen me in a stacked heel or stiletto on the streets of NYC, running around town and hailing cabs a la Carrie Bradshaw. Fast forward to decade 4 and I am all about cool and comfort i.e. the sneaker. This has become part of my daily uniform. Back in the day, Supergas were my go to, a way of channeling my inner Euro chic and Converse which gave me that hipster street style vibe. Then I discovered Common Projects, Golden Goose and up the fashion ladder I went and gravitated towards Celine and Saint Laurent. These days, things have come full circle with Reebok and Nike as my go to summer sneakers, always with a dash of my designer faves – Celine and Saint Laurent. The one sneaker trend I have been dragging my feet on are the "ugly sneaker". I guess I'm more of a classic girl at heart which is why it took me so long to get it. Now I think these sneakers are "pretty" ugly and I need to have a pair. I've been on the hunt and I am really into Balenciaga's Triple S sneakers but just my luck, they're sold out so the hunt continues. Will keep you posted…
For this spring/summer season, I purchased 3 new sneakers – plaid ones by Celine, a pair of Veja sneakers, (which if you don't already own, you should) and most recently a late night Nike purchase on Net-a-Porter.
The tartan plaid ones by Celine are the most preppy. I paired them here with classic denim and a blue and white Rosie Assoulin striped shirt.  I like the idea mixing patterns as long as they're within the same color scheme. I also plan to pair these with denim cut-offs in the summer as well as with white cotton dresses for now.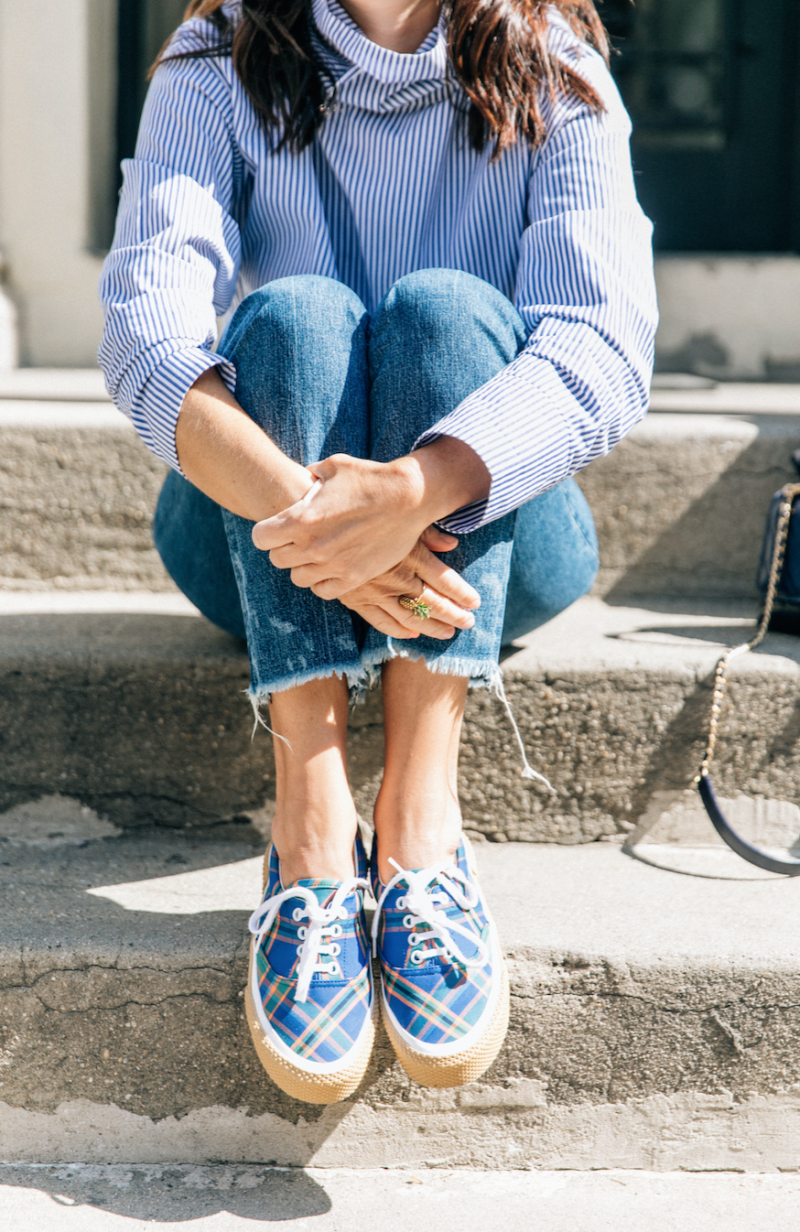 The Veja sneakers will pretty much work as well with denim and cut-offs. I particularly chose this pair as they are a lighter weight option for summer.
I originally purchased these army green Nike sneakers for the gym but I have been wearing them everywhere but there. These are also lightweight and I'm obsessed with this color. I most recently paired them with these Alexander Wang cargo pant and cropped white tee but I do plan on wearing them to the gym.
The one place you will not see me wearing sneaker is to the beach. Sand filled sneakers is not my thing but in an extreme fashion circumstance I will grin and bare it.
With all the options out there, invest in ones that are true to your style or be a little daring but own it!
What are your go to summer sneakers this season and how do you plan on rocking them? Comment below.
Shop sneakers here: